### OLD AD CODE WAS HERE ?>
In this article, you will find the most important and helpful PC Processor tips to serve your upcoming custom computer build.
You will not see much technical details because it does not fit well for the purpose of this topic and a broad range of audience. Nevertheless, I can assure you will quickly learn all the essentials of today CPUs at the end of this easy guide. It is just a matter how soon you will make it ready to start a Build your own computer hobby :D
If you have never built a custom system before, it could be a little daunting at first. But as soon as you begin to grab a hold of the  valueable hands-on experience, the process will gradually become much friendlier and easier.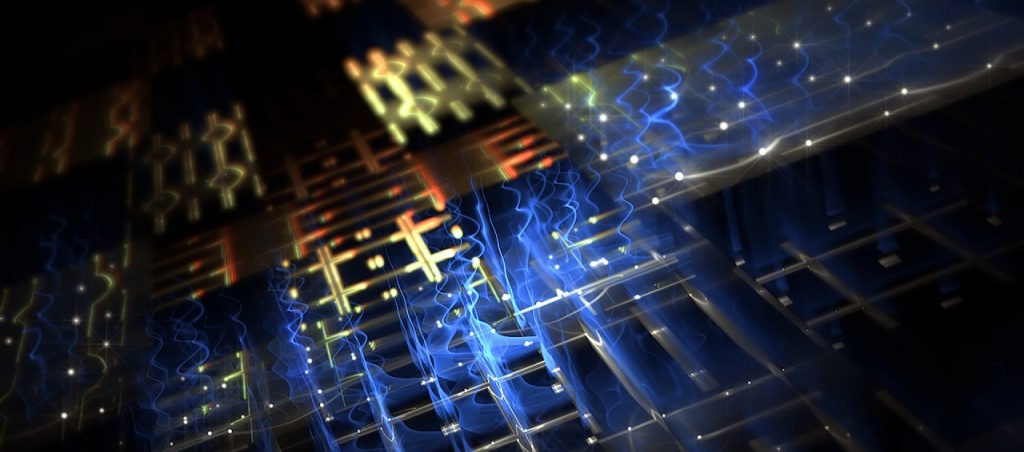 You will gain a lot knowledge from the initial assembly that one day it may even surprise yourself. Many readers told me more than once when someone mentions a hardware issue and they just instantly figure out the solution. It sparks the start of their career and some of the staffs here at Custom PC Guide. Some of us even found the path to online passive income that allows an early retirement at young  age. Everything starts small, doesn't it?
 "A thousand mile journey begins with the first step."
Now, the goal of Custom PC Guide .net is to give you, my readers, a beginner-friendly and trustworthy advice to build your very truly custom computers. There are many of us who do not have time or opportunity to keep track with the fast changing technology of PC Hardware, thus I hope to fill that gap with as much informative guides as possible.
In this topic we will first start with the brain of the PC system : Le Processor.
At the time of this writing, there are still two computer processor manufacturers in the market : Intel and AMD.
INTEL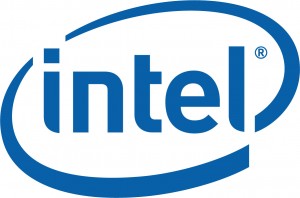 Intel is leading the race of processing power with their new 1155-socket CPU family. These chips are the Celeron, Pentium, i3, i5 and i7 processors.
Generation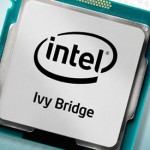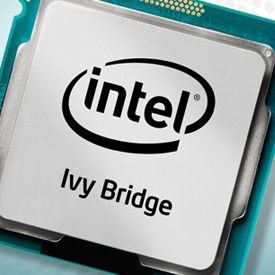 There are three most recent generations of mainstream Intel Processors. It all began with the confusing line up of Westmere and Nehalem architecture CPUs (1156/1366 sockets using X58 motherboard chipset).
Then, everything became a little bit simpler when Intel delivered the second generation Sandy Bridge processors (1155/2011 sockets with the P67, H67, Z68,etc.. motherboard chipsets).
Finally as of today, we have the 3rd Gen Ivy Bridge (1155/2011 sockets using Z77, H77 motherboard chipsets) in the Intel Core i family.
Sockets
1156 and 1366 sockets are very soon, if not already, reaching the end of production. You should not set your eyes on them, unless the price is extremely low.
1155 sockets are designed for mainstream and enthusiast users, while 2011 sockets are mainly for power users who looks to build a workstation and server-like computer.
You get a lot of processing power from 2011-socket CPUs because they are six-cores instead of quad/dual-cores processors from the 1155 socket. However, the premium is much higher and most of the time it is not worth it if you just want a powerful computer for HD media playback, gaming, graphics design or medium movie editing.
Express Chipsets
The motherboard chipset, sometimes incorrectly known as the controller, is one of important factors to build the right system for your personal requirements.
P67 is the first chipset made for Sandy Bridge processors, it brings full overclocking ability to meet the demands of unlocked CPUs.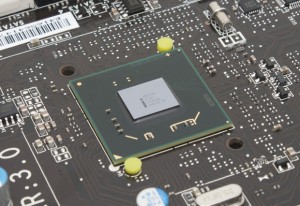 H67 belongs to the lower bracket spec. While it does not provide any overclocking options, it brings something to the table that P67 cannot : the ability to utilize integrated graphics processor from the main CPU die for graphics outputs. It also gives user the benefits of QuickSync video-transcoding technology while the P67 is handicapped in this zone.
Both P67 and H67 are phased out at the time you read this and they are replaced by the new Z68 which technically is the combination of aforementioned chipsets. Z68 can overclock as well as P67 while be able to draw out the potential power of QuickSync as well as Lucid's Virtu technology.
The newer Z77 or H77 are made to take full power of Ivy Bridge Processors as well as Sandy Bridge Processors.
It's easier to follow the mainstream Intel express chipset if you understand the initial letter or prefix of the chipset name.

H means the motherboard cannot overclock the CPU, but it will be able to make use of the on-die GPU from the processor and supports several video outputs such as DVI, HDMI and VGA simultaneously.

P is the exact opposite of H and it has excellent overclocking offers.

The Z is the combination of both P and H series.
The Namesake
The last important info you must also learn is the name of the Intel CPUs themselves (duh!). Let's take a look:
Intel i3-1155 socket

 : these are entry-level CPUs which mainly target the casual system configurations. They are very good for home theater, web-browsing, work or HD playback computers.
Intel i5-1155 socket : begins with the low 2300 series to the most popular 2500k and latest 2550k, these CPUs are the main star of the show.
The K suffix means the processor multiplier is fully unlocked, the core clock can be set to a much higher frequency range than manufacturer's defined speed. It is not a surprise to see most overclocked CPU runs a whole 1GHz above its stock. The i5 2500k is usually powering gaming system and some of the high-end workstations.
They are very fast and has more efficient performance per core than the top level AMD processors at this moment. In most daily scenarios, the 2500k or 2550k is just right on par with i7 2600k processor.

Intel i7-1155 socket

: the i7 family has 2600, 2600k and the cherry-picked 2700k CPUs. They are quad-core processors just like the i5, but comes with Hyper Threading technology. That means the i7 has four more logical cores to process data. Most applications are not designed to take full power of the eight threads therefore you may not see better performance gains over the i5 processors.

Intel i7-2011 socket

: They are the top and most powerful six-core processors for high-end systems. The family line consists of 3820, 3930k and the one-thousand dollar 3960x processors. These CPUs do not come with a stock fan like the rest of i3, i5 and i7 processors. Perhaps, you will need to look for a good compatible heatsink when you want to bring one of these bad boys home.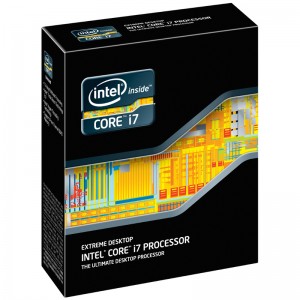 All Sandy Bridge and Ivy Bridge processors have integrated graphics processing unit (GPU) except the i7 3960x, i7 3930k, i7 3820, i5 2550k, i5 2450p and i3 2380p.
All Ivy Bride processors have much better integrated GPU than Sandy Bridge's and supports up to three monitor instead of two as in the previous Gen.
System Builds based on Intel Processors
AMD

AMD is taking a seat back on every corner of processing performance when compared to Intel processor nowadays. I hope it is a temporary situation. I know custom pc builders would love to see AMD level the CPU field with their ridiculous affordable price tag.
However, it does not mean they are not good CPUs. AMD processors are in fact very decent and at the same time cost-effective for many computing purposes. Their technical specification and generations are also way more simple than its competitor. You will see either AM3 or AM3+ sockets for the mainstream, powerhouse CPUs and FM1 socket for APU (short for Accelerated Processing Unit – processor that has integrated graphics chipset).
Phenom II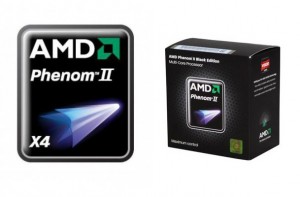 The previous generation of AM3 socket were Phenom II processors and they were the best at their time. Phenom balances performance and price, thus they were very well loved by most computer builders. If you ask, yes I was one of them :) !
There are a few characteristics to differ all AMD Phenom II CPUs.
First, AMD Phenom II Black Edition processors are unlocked and similar to those of K suffix Intel processors. These CPUs can be overclocked to gain higher performance power.
On the other hand there are regular dual-core, quad-core, hexa-core or octo-core (Bulldozer) processors; indicating by the X2, X3, X4 or X6 in the nametag. Another handful tip is that the amount of on-die cores on AMD processors are the actual physical cores, unlike Intel's virtual logical cores (Hyper Threading technology).
Secondly, the latest family of Phenom II processors are Thuban (hexa-core starting from 1035T to 1100T) and Zosma (quad-core starting from 650T to 970 Black Edition).
FX Bulldozer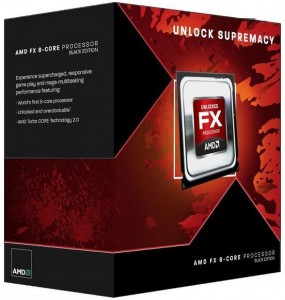 The new and latest AMD offers are FX processors with the code name Bulldozer, running socket AM3+. They are pretty fast processors and the cost is extremely competitive. Most of the time, you will find FX CPUs are 10-20% cheaper than Intel's near-equivalent processor. It is very easy to upgrade from Phenom II to FX line, because AM3+ socket is just AM3 with a BIOS upgrade.
The FX Family begins with the quad-core FX-4100, then steps up to the hexa-core FX-6100 and eventually the Octo-core FX-8120, right after is the top of the line FX-8150.
None of these babies has integrated graphics processing unit. Therefore you must find a motherboard that does, or install a dedicated graphics card. These CPUs can serve any mid-range to high-end system and should provide you more than sufficient power for daily tasks, while asking for a bit less from the bank than Intel Processors. A clear example is this beautiful $700 Super Quiet Custom Home Server that I had a chance to assemble lately. It has the Bulldozer FX-8120 at heart and lives in a silent chassis. I loved every second building it :)
Accelerated Processing Units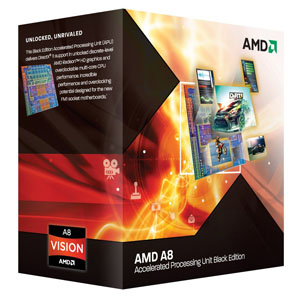 AMD also takes another approach for their processors. The new APUs are very promising on the power-efficiency and cost-efficiency fronts.
These are computer processors with the extra die for video chipset. The integrated graphics processing unit on the APU are much better than the HD Graphics on Intel processors alone. When you have a chance to pair it with a dedicated graphics card you will have a respectable boost of rendering power level (The Fusion HAH! idea from Dragonball, anyone?).
APUs use FM1 socket board, and is not compatible with AM3 or AM3+ sockets. They aim for home theater-like computer or all in one systems. However, APUs shine beautifully in modern laptops due to its native graphics power and has better energy-management.
If this catches your interest, follow the $350 / $600 Custom Home Theater PC build link below. It uses APU as the core processor and runs very fast. I was quite impressed, too.
System Builds based on AMD Processors
FINAL WORDS
I must honestly admit the fact that Intel CPUs are faster than any one step-up AMD processor from the same level bracket. For example, The quad-core i5 2500k has a better performance per core than the hexa-core FX-6100, thus it is considered faster in most today application.
Nevertheless, you should not keep this as a factor to determine the overall speed of the computer.
There are other components that also have a great impact on system performance such as memory, hard drive and graphics card. It also depends on what you would expect the computer to do.
Building a custom configuration means you are in control to create an optimal system with a quality of a pre-built system, but much less expensive right :) ?