### OLD AD CODE WAS HERE ?>
(Last Revised 8/22/2012)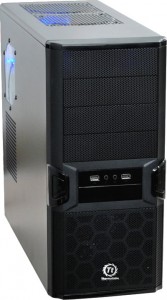 It is not only a great custom computer for home and work assignments but it is also an ideal system for entry-level HD Entertainment purposes.
The Gigabyte GA-H77M-D3H Motherboard provides plenty of modern features such as SATA III 6gbps ports, USB 3.0 ports, PCI Express 2.0 and a set of DVI, HDMI, VGA outputs. Even the budget is fixed for a sub-400, you will find the beauty of building your own custom PC shines brightly. Usually any $400 branded system would look a little crappy with outdated components but it does not apply to this configuration.
The Intel 2nd Gen (Sandy Bridge) processor was a very successful launch for Intel. The Intel i3 2120 Processor we use here carries outstanding performance and great integrated graphics processing potential. It is also way ahead of the previous contender from the $300 custom system build in term of raw power offerings. 
You should also find it very easy and simple to connect up to two monitors for this system. One monitor on the DVI or VGA outputs and the TV can be seamlessly hooked to HDMI port.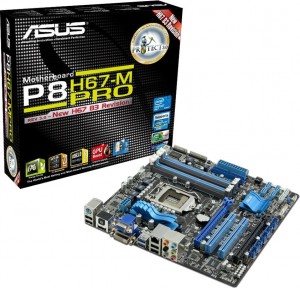 It will be a fast and decent machine for HD playbacks, some 3D games as well as simple photo/audio editing. The integrated Intel HD 2000 graphics chipset can take quite a few challenges at hand but it does have it limits. When you find the need to upgrade the system, the motherboard's PCI Express slot will be able available for any modern discrete video card.
Custom PC Guide .net offers the Graphics Cards Comparison chart to help choose a best fit video card, be sure to make use of it when you must :D
On a small little note,  this configuration has increased the storage capacity to a more spacing unit, along with a more powerful power supply to prepare for any future upgrades.
This lovely system will be a keeper for fairly good time ahead.







Recommended Reading : Choosing an AMD or Intel Processor for Your Custom Computer