Thermal Leak Detector for $26 and this thing is hours of fun!
I personally use it to check for cold air draft in the house..but here are other extended ways as suggested by others: check temp of bathtub water before you jump in so it doesn't boil you alive, the ramen soup bowl, how angry your wife is, the cat's butt, haunted spots in the basement, your ex's cold heart, etc…
p.s As opposed to a common infrared detector, this gun also emits 3 different lights color indicating different temperature range.
For those who're interested, I found an air draft from one of the outlets on the back wall of the house. Sealed it and saved a bunch on heating energy the following month.
Thank you for finishing a tiny review article!

The perk of blogging for Custom PC Guide.net is I get to spend much time, many money to acquire the latest tech components for reviewing purposes. It's a pleasure to know these hardware before finally sending them away for the monthly sweepstakes on Facebook. The historical downside is, that usually leaves me a net income of -$55,000 before the end of the month. Many folks block ads nowaday, even the sexy one --so we missed out a large stream of revenue that could buy us two large pizzas, a coke bottle and successfully fund for our political campaign.

Hence whenever I wanna buy something else for myself on the side now, I have to be very mindful and make sure it's absolutely worth it --for each and every dime that's leftover. Therefore, these tiny, light-hearted reviews are all about my random, totally impulse, buy-under-influence and unnecessary purchases that I have made throughout the years.

To be fair, some are really good stuffs though. So I hope you'll enjoy and check back often to see all the damn reasons why I'm always broke like a child of the Malcolm family. I wish one day I could have unlimited funding like S.H.I.E.L.D to operate, but your support in spirit will totally do it for now.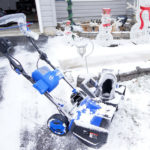 Battery-powered Snow Blowers Comparison from Greenworks, Snow Joe and EGO Power+
--...people couldn't dig their way our to go to work and the maintenance team consisted of 2 old guys, couldn't get their gas snowblowers to start even if their 401k entirely depends on it...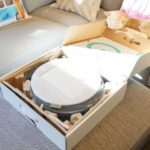 Affordable Robotic Vacuums Comparison : Eufy RoboVac 11S vs. Ecovacs Deebot N79S.
--...hence I ordered two entry-level yet features-packed robotic vaccuum cleaners, hoping they could fight each other like what I saw them Battlebots do on Youtube...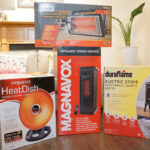 4 Best Electric Heaters for under $100: Quartz vs. Infrared vs. Ceramic vs. Radiant and Oil-filled. --...it was always freezing cold in the winter evening for all of us as we sat here and watched each others like the most dedicated members of the Nightwatch. It's pretty relaxing and torturing...