### OLD AD CODE WAS HERE ?>
The previous $500 Custom Gaming PC Build is an ideal configuration for entry-level gaming system
. It has sufficient power for casual games and quite many 3D games, but it lacks the  performance of a true gaming computer.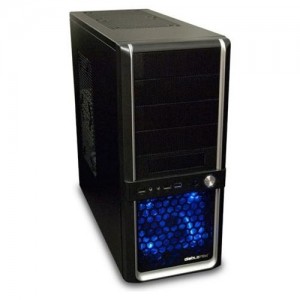 Now having the budget raised a little higher, it is time we set out to collect the best-bang-for-the-bucks components to serve our gamin rig.
Within the $600 to $700 range, this is the machine that you can play all your taxing games at 1080p. You will see a much better look overall for your Diablo III, your Skyrim, Starcraft II, Battlefield III, Dead Island, Alice : Return of Madness, WoW, Prototype II, CoD, Super Mario, etc.. at the mid to high settings without sacrificing so many frame rates.
You can also easily work on your photos with Photoshop or Fireworks and have fun with some light movie editing projects using After Effects.
The unlocked power of the processor also allows you to further increase its stock speed to a whole new level of performance (be sure to equip the system with a proper self-contained liquid cooling kit!).
This is the reason you should and will love building a custom pc; you have many options to make a computer that is truly tailored to your needs. Most importantly, you will know what you want in the next future upgrades!
Components Advice
Processor
Even though the new Ivy Bridge Intel processors are already filling up retail stores at this time, we will bring Intel Sandy Bridge 2nd Gen i5 2500k CPU home for dinner.
By having Sandy Bridge processor paired with a decent z68 chipset motherboard, you will have up to 96% performance of the newer 3rd Gen while cashing out almost $100 less.
On theory, the Ivy Bridge is faster thanks to the new 3D-gate transistor design and smaller die but then again, the true improvement is more about its internal graphics processor. We are going to use a dedicated graphics card in this setup, thus there is no point of spending more for something you never make use of.
Even if you do have to use integrated graphics video some day, the i5 2500k will provide sufficient rendering power with its own integrated graphics chipset, the HD 3000.
Perhaps gaming users will find no second to zero difference in performance between the two, because most games are not ready to fully utilize the true power of either processor. Plus, the 3570K is not a good overclocker as the 2500k.
Anyhow, the architecture of any 2nd Gen and 3rd Gen Intel processor at this point delivers far better processing power than its AMD competitor. Therefore it is the reason we go with Intel CPU and Motherboard combination in this custom gaming configuration.
Further Reading : Choosing an AMD or Intel Processor for Your Custom Computer
Motherboard
It makes sense for our gaming system to use the same foundation that was used in the previous $600 Productivity Build : The Asrock Z68 Pro3 Gen3 Motherboard. Gen3 is the latest revision of z68 line up, that means the board support PCI Express 3.0 if paired with Ivy Bridge processor. It gives a fairly larger bandwidth for PCI Express slots (up to 16Gb/s) on a single lane.
As the matter of fact, according to many online benchmarks as well as internal tests on my customers' computer, there is hardly any difference even between PCIe 2.1 x8 and x16 for modern day graphics card. So rest assure that even though we choose Sandy Bridge processor for this machine, you do not lose any essential advantage.
This Pro3 series can handle up to 32GB of RAM with overclocked speed as high as 2133MHz. All newest techs are ready to serve : USB 3.0, SATA III, Gigabit LAN, Surround Sound and a whole lot of options to super charge your unlocked 2500k CPU.
Recommended

Alternate Option (if cheaper)
The Z77 is the direct upgrade from Z68 and it is compatible with the 3rd Gen Intel i5/i7 Processors. Perhaps it could be a great future proof option on the long run if the budget allows.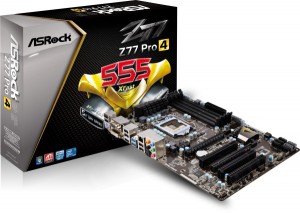 The Differences between All Mainstream Asrock Z77 Motherboards
Graphics Card
As it is a gaming system, by no mean we should leave this machine with an integrated video card. Yet we are not going to dump a ton of cash for the best GPU available and never utilize its potential.
In fact, I recommend to marry the system with Radeon HD 7770 Graphics Card or GTX 650 Ti.
The HD 7770 runs very closely to the last generation mid-range champion video gaming card, the Radeon HD 6850
.
If you are on a budget, the alternate option to this HD 7770 is definitely the HD 6850. Neither of these ones should refuse to challenge any games you play, at a very mid-to-high settings. The difference is the improved power efficiency on the newer model.
Both Radeon 7770 and GTX 650 Ti deliver good frame-rate and solid performance for a fine asking price. While you maybe tempt to pay more for more performance, but if anything really better than these two graphics cards, you will have to look somewhere in the $250 range and I leave that decision to you.
For this machine and its purpose to tank today games without getting a divorce, I say we take the chance.
Be sure to research price range of all Radeon HD 7770 Graphics Cards
to find the best deal.
The z68 motherboard supports CrossFire technology, thus you can link two 7770 graphics card together and that is like Goku fused with Vegeta.
Benchmarks and reviews online show that two Radeon HD 7770 cards (2 x ~$150) perform on par with the Radeon HD 6970
or NVIDIA Geforce GTX 580
.
Custom PC Guide .net also has an in-house Graphics Cards Comparison Chart, be sure to have a peek :) !
Recommended


ASUS HD7770-DC-1GD5-V2 AMD Radeon HD 7770 VGA 1 GB GDDR5 Graphics Card

20% Cooler with exclusive DirectCU thermal solution
ASUS DIGI+ VRM technology and Super Alloy Power for precise digital delivery and enhanced...
GPU Tweak utility allows you to tune graphics card performance and check card status via...
1020 MHz Overclock for better performance and outstanding gaming experience
Alternate Option







Diablotek EVO Case
The chassic comes with a friendly price tag and carries four fans for your airflow pleasure. It also has server-type power supply mounting location, which is at the bottom of the case.
The former case design of yesteryear has power supply installed at the top of the case where its internal fan pulls hot air from other components in and exhausts out to the back of the case. That was a heavy pressure on the power supply for its job already carries quite a burden, like Frodo.
We have seen power supply units fail more than anything else inside the computers from our repairshop.
Now with the better layout and four fans, this case keeps all your hardware cool and reduces chance of performance drop during intense gaming session.
The Rest
We come to the very end of this system introduction. The rest of the components are DVD burner, 8GB DDR3-1600MHz memory, 500Gb 7200rpm Hard Drive and an optional Wireless Adapter.
We also should not forget a decent power supply unit to run the system. The Thermaltake TR2 500 Watts Power Supply is able to handle two HD 7770 if you look for future upgrade, however TR2 600 Watts is highly recommended. Corsair Power Supply on the other hand is more expensive but it's a tack more reliable and more durable for an always on gaming machine.
Sometimes it is not necessary to have a wireless card for gaming computer because I would rather have a solid wired Internet connection than the laggy and high latency wireless network. The choice is yours, simply drop the wireless card if you plan not to use it.
Enhanced Reading : 5 Tips How To Increase the Range of Weak Wireless Signal
This is a very fine configuration if you have to build your own gaming computer.
The cost of building this system could even be lower than $600~$700 bracket if you look hard enough. How ?

One of the retail stores we mention in Resources page is MicroCenter.

If you live close to a local one you should pay them a visit for special CPU and Motherboard deals. Most of the times, they have the lowest processor price (even lower than NewEgg or Amazon) plus $50 off motherboard price which saves you almost $100.
Have fun and see you in the $800 / $900 Custom Gaming PC Build with the arrival of SSD, more powerful components and at the best price !