### OLD AD CODE WAS HERE ?>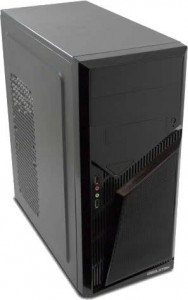 This configuration is pretty good for basic home and work uses. Equipped with the unlocked AMD Phenom II 965 Black Edition processor, the system will be able to tackle basic multitasking requirements with ease.
It also has a PCI Express x16 slot ready for future discrete graphics upgrade, but it might be a compromise on the power supply unit since it can only provide up to 400 watts.
This is a basic system that probably costs the least in the entire build collection on Custom PC Guide .net
We begin the setup with an AMD Phenom II Quad-Core 965 Black Edition processor. Even though the new Bulldozer-FX Processors are already lined up in the market, Phenom II CPUs are still the valuable germ for multitasking and intense work demands. It also does not cost you an arm or a leg to own.
In order to keep the expense down, we will pair this processor with Gigabyte GA-78LMT-S2P motherboard. This foundation has an integrated ATI Radeon 3000 Graphics Chipset, meaning you do not have to buy a dedicated graphics card for the time being. We do not intend to push this system to be an 3D gaming or graphic design computer but it should at least deliver fine media playbacks. Therefore, it is sufficient for us to take granted of this Radeon HD 3000.
On the memory note, we are looking at a pair of 4GB DDR3-1600 to hold the an 8GB capacity and also to claim the dual-channel bandwidth for a better performance overall.
I strongly agree this low-cost computer is ideal for regular Internet browsing, document works, and computer programming projects. However, if you seek something more advance, try the $600 Custom Productivity Computer !