### OLD AD CODE WAS HERE ?>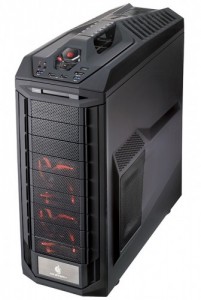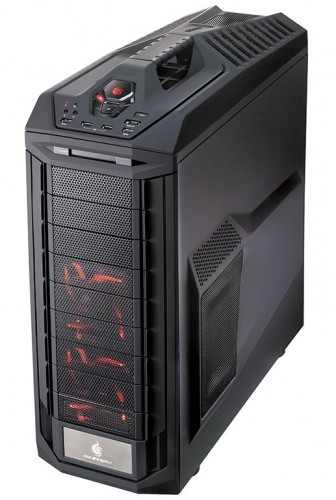 We have done an entry-level $600 and $700 Custom Gaming PC, a super mid-range $800 to $900 gaming computer and we also have just finished the $1000 to $1500 Workstation and Super Gaming PC a few days ago. Yet my dear friends and readers, it is just the beginning of the custom pc world.
What left in store now is a whole different level of building your own computers. When you surpass the $1500 mark, you are looking into assembling boutique and extreme configurations that solely dedicated for a specific purpose.
For example, the system might only be appropriate for a server administrator but not something a serious graphics or video producers might be interested in, at all. Another example, which is the system we are looking to put together today. It is (or how I call it) the extreme tier-1 configuration computer made for kick-ass overclockers, professional gamers and those who just successfully got a loan approved from the bank (me! anyone else?)
The purpose of this computer of course, is to over-kill anything you assign to it. Why? I guess because somewhere in us we have the desire to get the best we can with the imaginary money we have to outdo the haters we don't like. Well, it's not quite obvious like that but if you weigh the system on a more serious note, this machine is the one you probably build it and never need to buy another one again for the next 8-10 years. That is reasonably cheaper than replacing or constantly upgrading one once per every two, three or five years.
It is the power house computer that everyone dreams of. Remember that one computer you built back in the 80s that cost a fortune? This is something very  similar, and I'm sure many many years from now you can be very proud to tell your kids about this unlocked achievement.
1. Processor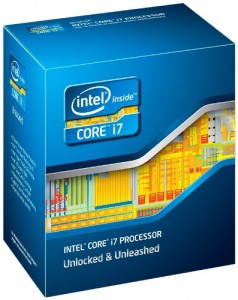 In the hybrid $1000 Custom Workstation and Super Gaming PC Build, we pick the Intel i7 3820 socket-2011 CPU for the benefit of the quad-channel memory on X79 chipset. Because the configuration is also a workstation type, we have to utilize the higher bandwidth configuration for applications that can actually make use of it.
However, a gaming computer focuses closer on graphics rendering, minimizing loading time and processing data in small chunk but as fast as possible. Basically, it looks like a three-lane highway permitted at 65mph to a six-lane highway moving at 50 mph. The difference here is one can handle large traffic more efficiently while the other can deliver the traffic to its destination sooner. Both lets traffic go very quickly, but one is good for trucks while the other is for sport cars :P
Therefore, you see we will stick with the Intel Core i7 2700k socket-1155 for this system. Now that rings up another question : why not the new Intel Core i7 3770k since we are spending top dollars?
Let me explain.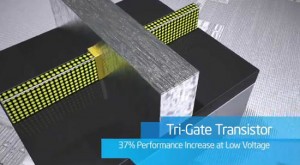 On the specs sheet, the new Ivy Bridge i7 processor looks very handsome with the new 3D-transistor gate design and the smaller die architecture of 22mm. It is also very hot. Literally hot.
From the source of countless benchmarks and reviews on the Internet reveals the fact that 3770k does generate excessive heat compared to its earlier sibling, both 2600k and 2700k. On my hands-on experience, I realize that it is due to the faulty internal thermal layer of the core that does not perform very well. That causes the temperature bar to rise very quickly, while the performance gain is not totally worth the upgrade.
You better off to invest in the more mature Core i7 of the 32nm than the initial batch of Ivy Bridge 22nm design. I trust that future design will deliver the best of 22nm architecture, but we are not there yet.
The 2600k is still a good Core i7 chipset but since we are aiming for the best option in line, we will consider the cherry-picked processor: the 2700k. This CPU is top-notch in its own league for overclocking purpose and processing power. Nuff' said :D ?
2. Motherboard
Are you guessing what motherboard we will use? (which you should be — to keep me accompanied throughout the whole article knowing that I'm not alone !) . And if you are thinking the ASUS Maximus V Formula Z77 Gaming Motherboard with the cool red-ish heatsink and touches on the black logical board, you are still driving on the right direction. Perhaps, we will be going with EVGA Z77 FTW E-ATX Motherboard.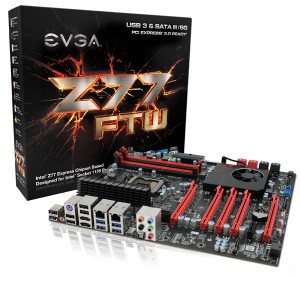 This is a full-pledge premium Z77  motherboard on the market right at this moment. That gives the Maximus V Formula a run its expansion slots. The Z77 FTW truly supports 4-way SLI configuration. That means it can utilize PCI Express 3.0 technology, as the first slots runs at x16 or all 5 full-length PCIe Slots run at x8. In other words, you have 40x bandwidth to share in anyway between all five PCIe Slots plus an additional PCIe x1 Slot running on its own bandwidth.
The motherboard also has four SATA III and four SATA II ports that fully ready for RAID 0/1/5/10/JBOD setup. Imagine having one Solid State Drive, one optical drive and six 3TB Hard drives installed in this machine !
On the smaller note, the EVGA FTW motherboard is equipped with premium Realtek Audio Chipset ALC889 that similar to the high-end Asus Z77 V-Series Motherboards. This controller gives you very decent quality output on your surround speakers set. The I/O Panel also carries Dual Ethernet Ports for those who need to use bonding configuration on the computer, but it's a rare case for gaming computer. I guess it never hurts to have them.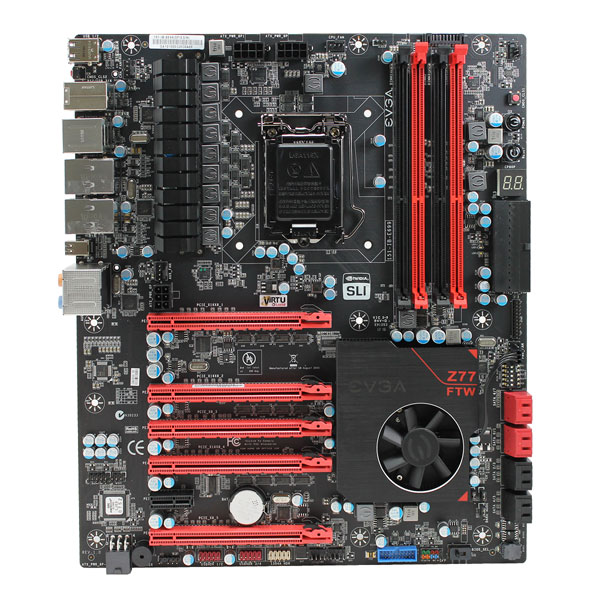 Let's also give a quick attention to peripheral ports. You have 6 USB 2.0 Ports, that can be extended to a total of 10 by using the included USB 2.0 back bracket on the PCI slot, plus 4 USB 3.0 Ports with similar USB 3.0 extension bracket to raise it the total of USB 3.0 Ports to the count of 6. That is 16 USB Ports total on the back of the case! What else? Two eSATA Ports that is!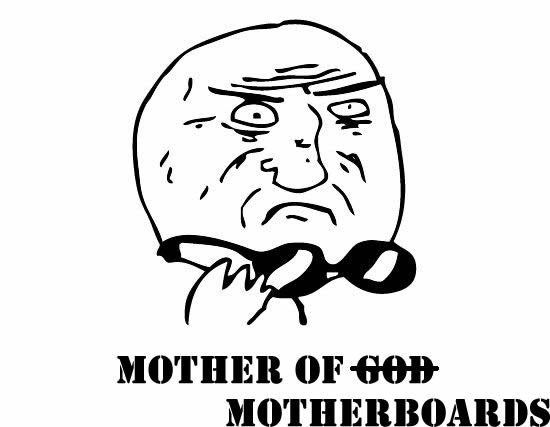 That makes up most of the reasons I choose this board to be the host of the house. However, another very important factor that we should also take consideration is its excellent support for professional overclocking. EVGA places a very thick heatsink on the VRM line (Voltage Regulator Modules) to dissipate the heat generated from the 7+1 Power Phase. That guarantees a stable current to the central processing unit.
The Z77 Chipset is also blessed with a fan-powered heatsink since it's the second hardest worker after the CPU. The chipset will navigate traffic from all the PCIe lanes along with the memory controller. It's a tough job, isn't it?
3. Memory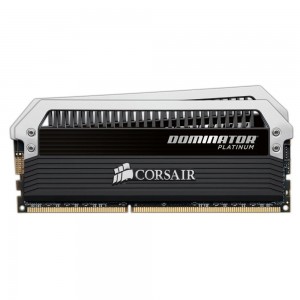 The system we are building is purely a need-for-speed machine. Thus, we will not too quickly to jump ship to any memory kit over 2133MHz. Instead, it is the CAS Latency we want to care most about. It will be most ideal to stay anywhere between 1600MHz and 2000MHz with the CL9 latency.
For a gaming computer, you also do not have to reach beyond 16GB of RAM even though the motherboard will handle up to 32GB. But hey… are we building a system to be remembered of :P ?
Recommended
Alternate Options
4. Video Card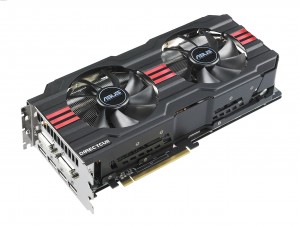 Choosing the video card is forever a hot debate. No matter how good the option you come up with, there will be counter opinions. There are too many video cards on the market and none of them can be the perfect one. The GTX 680 could be slightly faster than Radeon HD 7970 but its power consumption is also higher. The NVIDIA is a little more very decent for video editing thanks to its CUDA technology, but the colors on Radeon Video Cards look slightly more accurate for graphics design.
The list could go on and on .. but at the end of the day, you really want to look back to the basics.
Will it play your games at your comfortable settings? When the Frame Per Second exceeds 60, the human eyes cannot see the difference. So why bother to aim for over 100, or 200 fps. Will it do what you expect a good gaming video card can do? Both NVIDIA and Radeon do have some flaw in their driver but it gets improved over time, is there any major problem that you cannot deal with ?
Because this system is the one of its kind in your home, what you are willing to go for is totally on your call. The motherboard supports 4-way SLI, meaning you can start with one or two video cards and make your way to the max of 4. Keep in mind that the single one of these below are currently the top single video cards in its own league as of 2012, according to the Graphics Cards Comparison.
5. Power Supply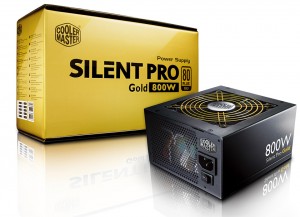 The high-end power supply units are too good and well-designed that it's almost a no-brainer to choose which specific one to go with. You cannot go wrong with either one. Each of them is the flagship in its own company, therefore manufacturer pays top priority on every details of the product.
You will be looking at very high-wattage and 80-PLUS GOLD energy-saving PSUs, meaning it will be able to handle your 2-way or 3-way SLI / Crossfire setup efficiently without a hassle. You may need to use a multiple power supply adapter to inter-join two power supply units to meet the high power demand of four graphics card.
Most of them are also semi-modular and one fully-modular, they give you the freedom of decent cable management.
The best of all is the premium 5 year limited warranty that you probably can't get from the lower range.
6. The Case
Cooler Master released the Trooper last December of 2011, under the reputable Storm line up. Just like other products belong to the Storm family, which has the subsidiary headline "arming the gaming revolution", this Storm Trooper chassis immediately becomes one of the most loved gaming case ever built. There is even a handle for you to carry it to a LAN party. I didn't have a chance to get to know this case until a couple months ago; and I was so impressed with the boss-like exterior look I know I have to make an awesome computer build with this case one day. And here you are to meet it!
The front panel isn't too flashy like other gaming cases, instead it is filled with nine mesh metal 5.25″ plates that instantly throws you a feel of an aggressive and powerful machine.
Another eye-catching touch is the I/O panel on the top of the case. You have the standard audio jacks, one eSATA port, four USB ports with two of them are USB 3.0. You can make use of them by connecting the provided cable to the second USB 3.0 header on the motherboard.
The Power button is huge and embeded with Cooler Master LED logo, it lights up when the the system is on. Directly below is a set of light indicators for the Fan LEDs, which all can be turned off via the switch near the fan control buttons.
You would definitely also love the hot-swappable X-Dock in between the I/O panel
and bay plates for quick access to any internal 2.5″ SATA drive. Now what I like best : a the very bottom of the case, behind the Cooler Master module gives us a hidden slide-out toolbox for accessories storage, that is a great bonus for custom pc builders (i store my usb flash, nail clipper and a blackberry 810 in mine right now).
On the inside, the motherboard tray is big enough to support our EVGA FTW E-ATX motherboard. It also has plenty of room and smart placed cut-out holes for professional wiring works. You do have a total of eight 3.5″ bay and four 2.5″ bay, along with three 5.25″ optical drive bay. That serves our intention of placing a healthy amount of six or seven 3TB hard drives into this system, whether it is now or future.
One last thing that should not be left out is the ventilation aspect. Storm Trooper carries two front fans, one attached to the rear panel and one sits on the top vent for exhaust.
The biggest fan 140mm at the top can be removed for the liquid cooler that we will install to overclock the rainbow out of i7 2700k processor.
This is what a gaming case should be like, you will love it as much as I do. There is a beautiful White Edition of Storm Trooper chassis, called Stryker and it has a window panel. I don't own one yet besides the fact that I play with it occasionally, I definitely would get one when  my saving is sufficient :)
7. Storage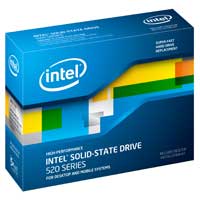 Traditionally, we will assign a Solid State Drive as a boot drive while the rest of all data will be taken care by mechanical hard drive. It is the ideal setup to push raw transfer rate on par with other speedy components. Applications are also more responsive thanks to the fraction seek time of SSD. If your OS happens to struggle, you still have your documents and other files on the conventional drive. Now with the same concept in mind, we will have three Solid State Drives running in RAID 5 – parity mode with speed advantage. It is possible to reduce to two SSDs for RAID 0 configuration but it is a risky decision.
Since we are using three of the four SATA III ports for SSDs, there are five left. One of them will be used for optical drive thus that's leaving us with only four SATA ports. Unfortunately, one of the four will be used for the eSATA port on the case so we have approximately three available. Let's drop three 3TB mechanical hard drive into the setup, shall we?
8. The Rest and Whatnot
Our extreme gaming computer build won't be extreme enough without additional overclocking and tweaks. It's necessary that we dedicate a self-contained liquid cooling kits to take care of thermal dissipation from the processor. You would be more interested in double-size radiator kit than single 120mm one, this gives you a better headroom to push the processor speed beyond 4.8GHz. (Be sure to check out 8 Best Prefilled Liquid Cooling Kits for Your Processor for features comparison)
Another fancy add-on is a front panel fan controller to let you have full control on noise and air flow level of the computer. I use both Scythe Kaze Master and Aerocool on my Gaming PCs and it seems pretty reliable. Most of the generic ones I bought before died after a few months.
Also, don't forget an optical drive for external data access. You could also go with a optical Bluray Writer to complete the toppings. Keep in mind that if you increase the optical drive count you will have to reduce the number of internal drives that you have decided from the last section.
Finally, this is a side note but if you are interested to know; these are the sound card, mouse, keyboard and speakers set that I'm using on my gaming computer : Asus Xonar DX, Razer Mamba, Razer BlackWidow, and Corsair SP2500 2.0 speakers system :) . The prices are not included in the system because they are totally optional.
Such a long article, but again thank you for reading all of it ! It's time for the shopping fun, yes? (Did you know that this configuration could be as low as $1800 ?)