Mentally raise your hand if you are, or plan to be a great dad.
Now raise the other hand if you enjoy buying the coolest toys on the block for your little ones, eg. LEGO Star Wars Millennium Falcon, K'NEX Thrill Ride, etc…even while your wife keeps on wondering why you are probably mostly the one playing them all day. Rest hands if you slightly guilty.
Well, deep down we truly know it is one of the most amazing bonding times with the kids. They will watch and learn from you every step. I bet you often hear people say "when I was little, I used to spend a lot of times fill-in-the-blank with my pop, and it was so much fun. Goold ol' days." –So either we realize it or not, they will always remember forever.
Plus it feels more wholesome than anything, seeing your kid's eyes lit up like a Christmas tree when they unwrap an awesome toy. Moments like that worth a million and are fleeting. In a short blink, you'll suddenly see they have already grown up, got family on their own and it's not the same anymore. But that doesn't change a thing in your heart, does it? And before you even know it, that'll be when a cool grand dad is born.
But before that day comes around, let's have a great time with your child now. That means our immediate mission is to pick the bestest toys that they will be loved for years to come. And nothing better to start it off with a fast RC Off-road truck, the big dream of every child from 3 years old to 100.
Sorry, correct that, mostly boy child. Because my older girls seem to enjoy these drift cars a little more lately.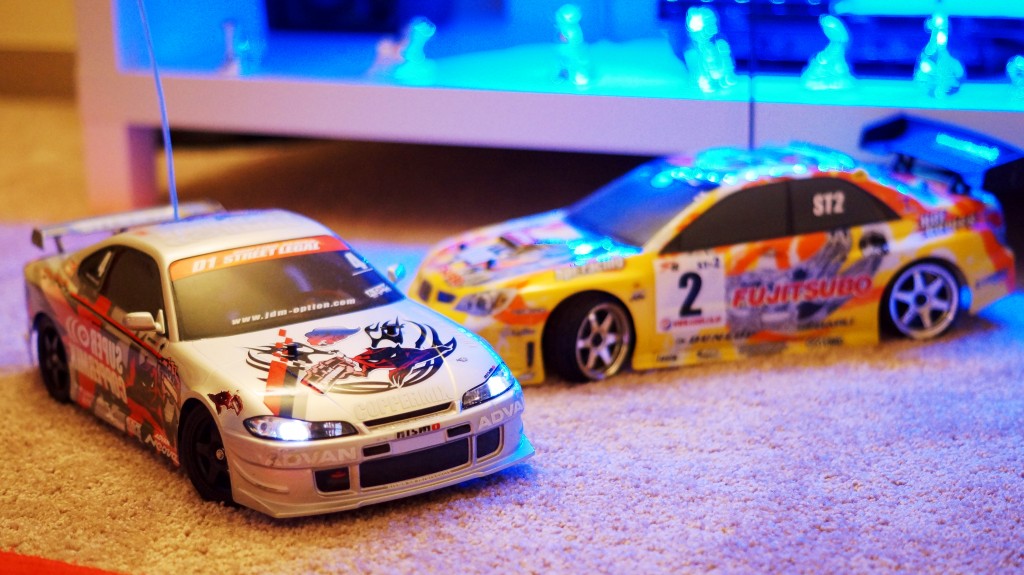 The HPI and Tamiya above are hobby-grade RC cars and they should be treated with more care than the hands of a young child. They also needs periodic maintenance.
Now the significant difference between the RC toys and RC hobby toys is obviously the quality of the materials and components. In general, hobby-graded RC toys can be disassembled and replaced in parts just as easy as we build a custom pc here. Most of them are pretty fast (50mph+) and difficult to control, hence they are not always the best gift ideas for children –let alone the $250+ price tag. Or even higher.
So I set out to find a RC off-road truck that has the cost of a fun RC toy (aka not gonna cry a lot when my kid breaks it), while it should bear characteristics of a hobby-grade model (aka I'm definitely gonna play this when they are sleeping).
It was a month long of testing several different RC off-road trucks. Some costs north of $80 but could not even run on medium grass…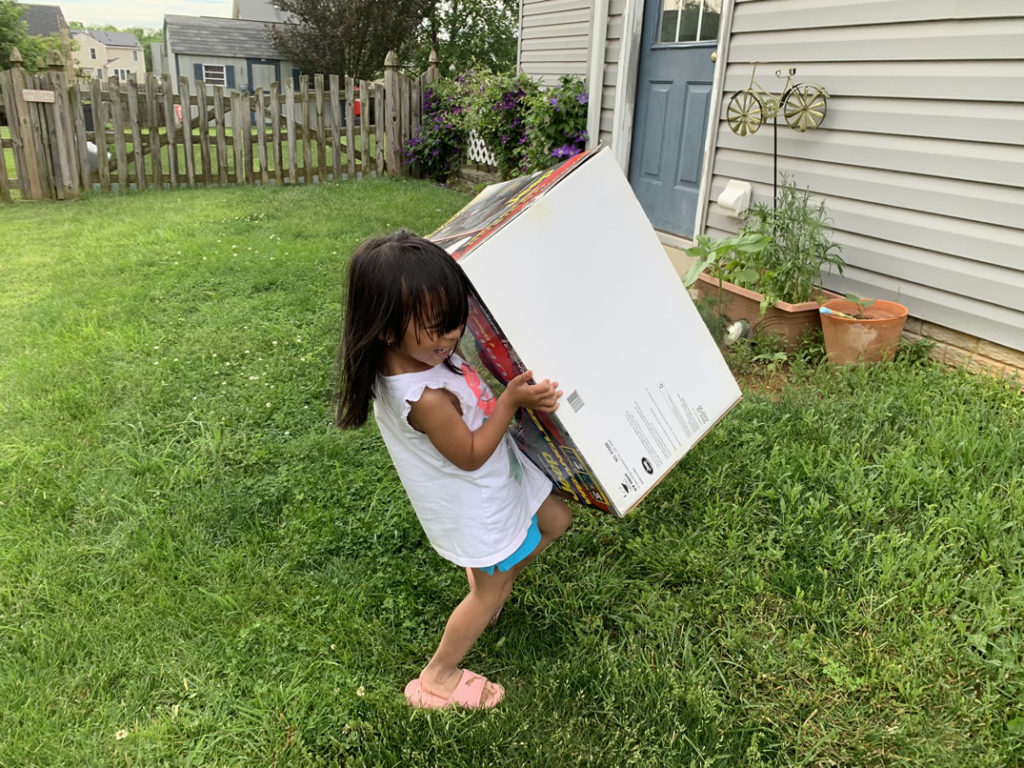 ..some is well built but it delivers a much shorter runtime and slower speed than it said it could do..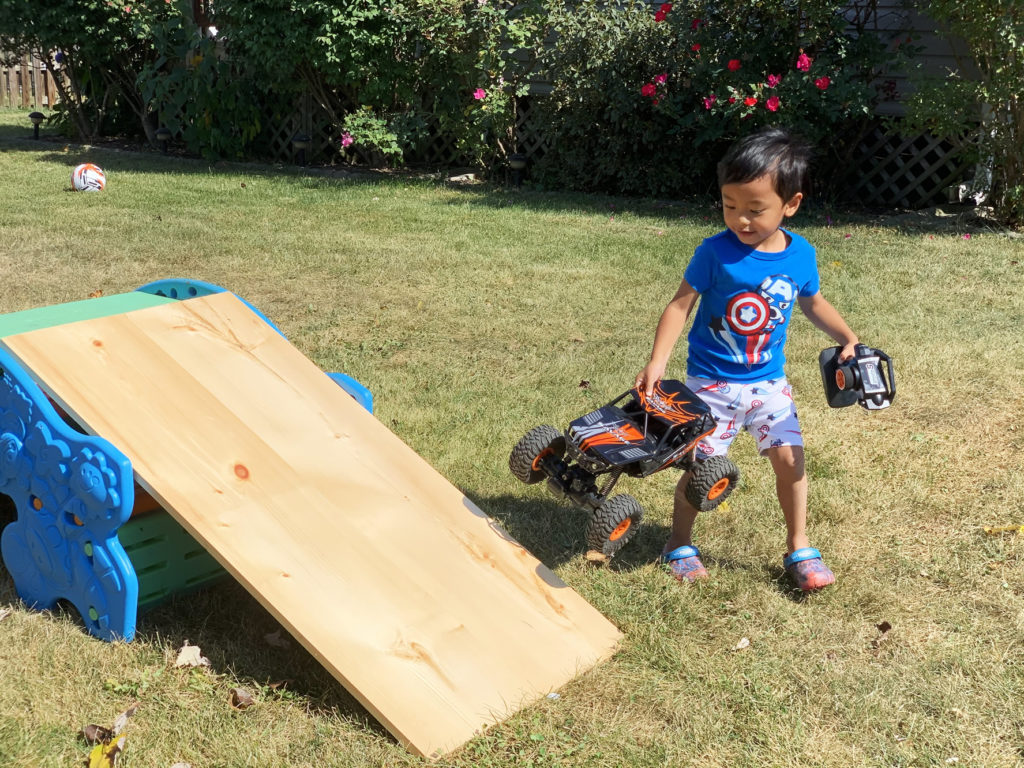 …and some is just ridiculously expensive while the performance is on par with many cheaper models and made full of cheap plastic parts. Note the quality of the tires. Mehh.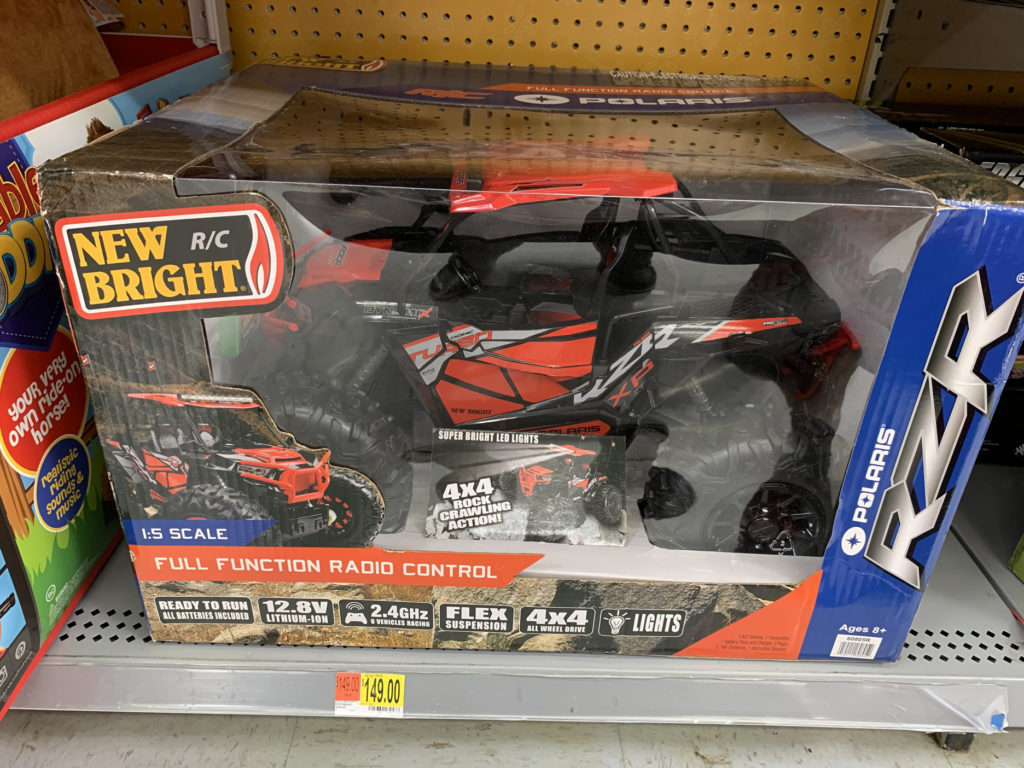 AND the winner is this little 1:12 high speed buggy by Subotech, retailed by HiStorm/Hishertoy on Amazon.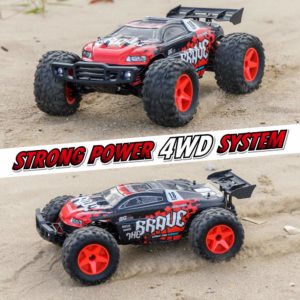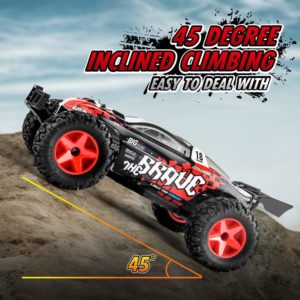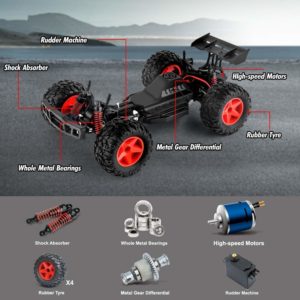 Amazon often has a coupon for this RC truck, sometimes it takes between 5% OFF to $20 OFF. If price is your concern, it might make sense to temporarily
Save it in cart
and wait for the right time. Otherwise, it is still very much worth $120.
Step-Up
Since the release of this review, several folks on social media asked us what is a decent step up from the model above in case it's sold out. So here's the direct upgrade from 1:12 Tornado. It has the same hobby-graded materials, high quality build and is slightly faster. It might not be suitable for young hands though.

The box is smaller than I initially thought, and I worried it was another flop in this RC round up.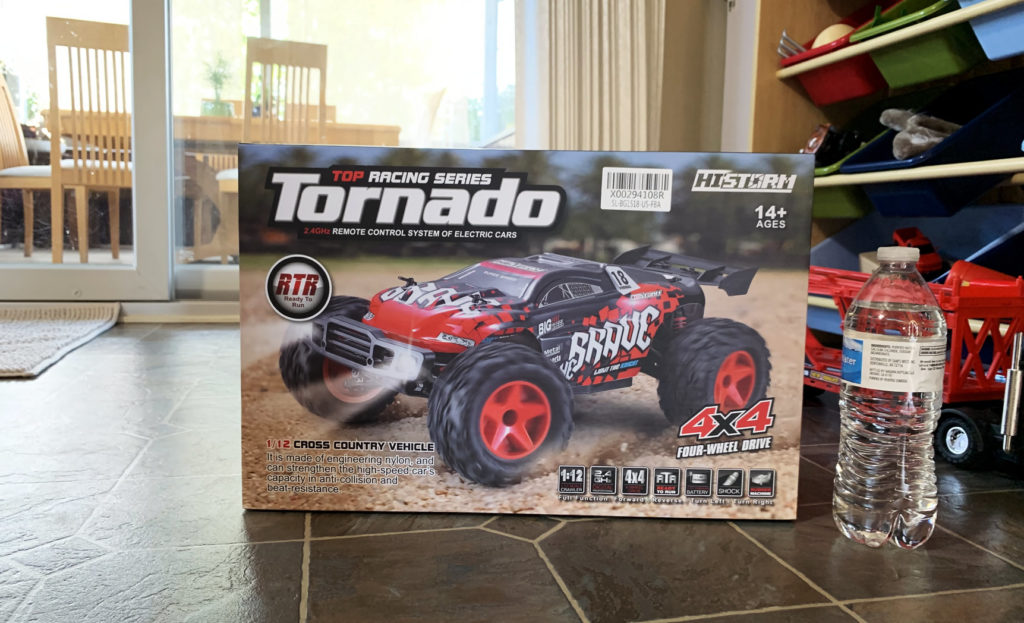 Upon unboxing, it was a pleasant surprise and I could really see the same joyful spark in my kid's eyes when they got an awesome toy, now in my own eyes –according to my wife. Also she certainly won't be finding me this afternoon anytime soon.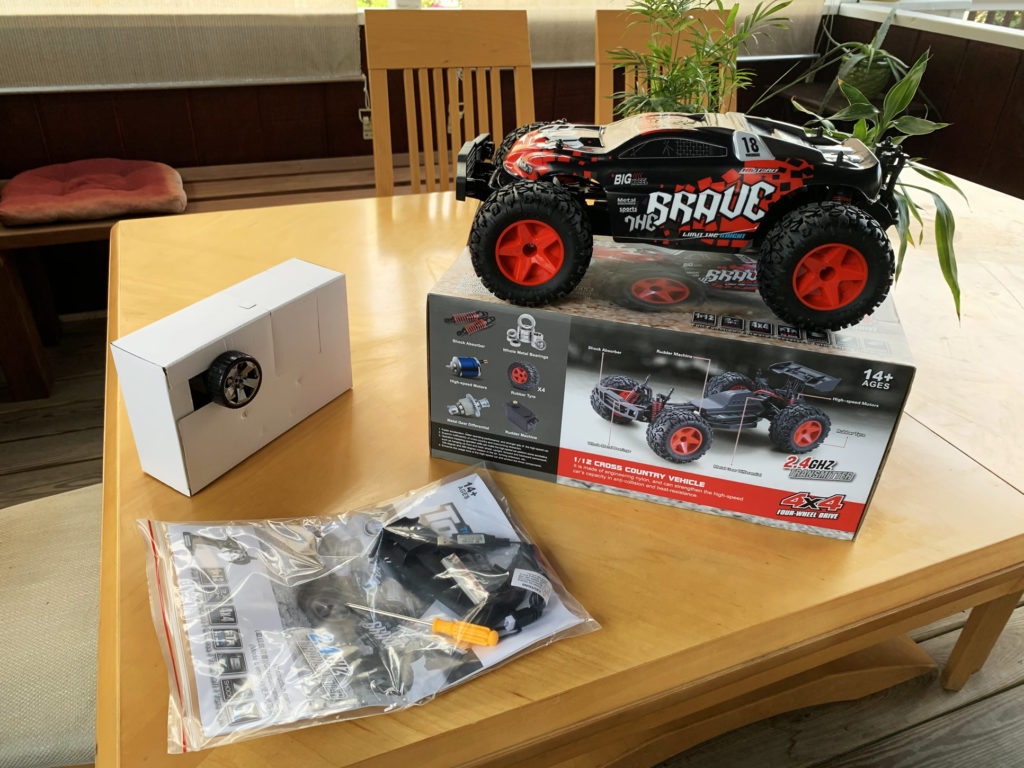 HiStorm includes a variety of accessories and they are very much appreciated, especially the slide pins because I lose them all the times. As you can also see in the photo below, the spoiler is an optional attachment and a USB cable indicates that this is how the battery will be charged.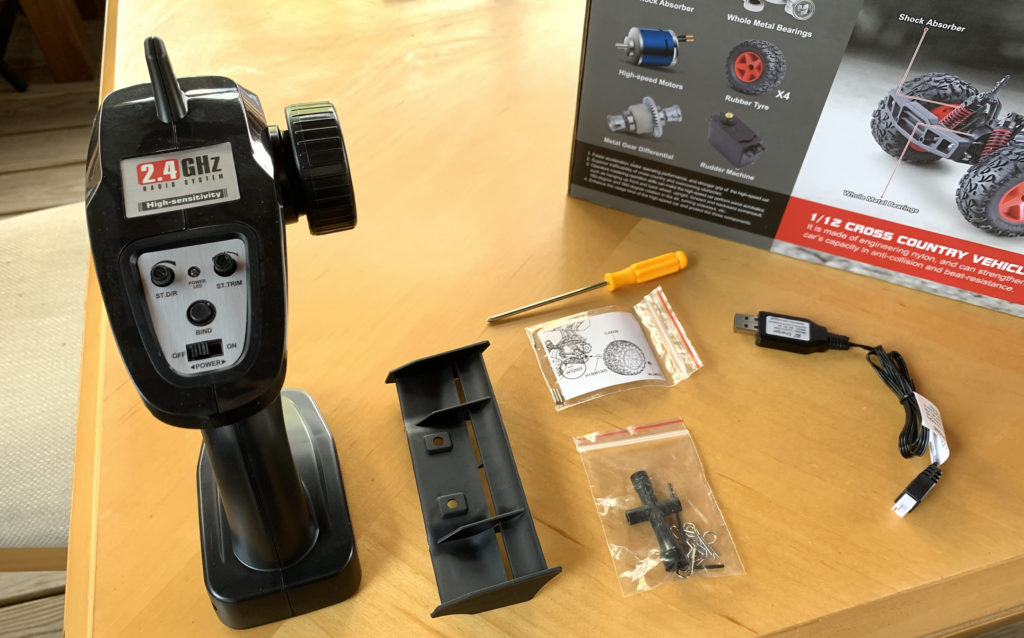 I found a "Thank you" note from HiStorm and the part I like to acknowledge the most is that they will provide free spare parts up to one year from the purchase date. I wonder how far can I stretch this statement –will they send me another wheel? another motor? or just those slide pins? Once I get a response from HiStorm I'll update this post again.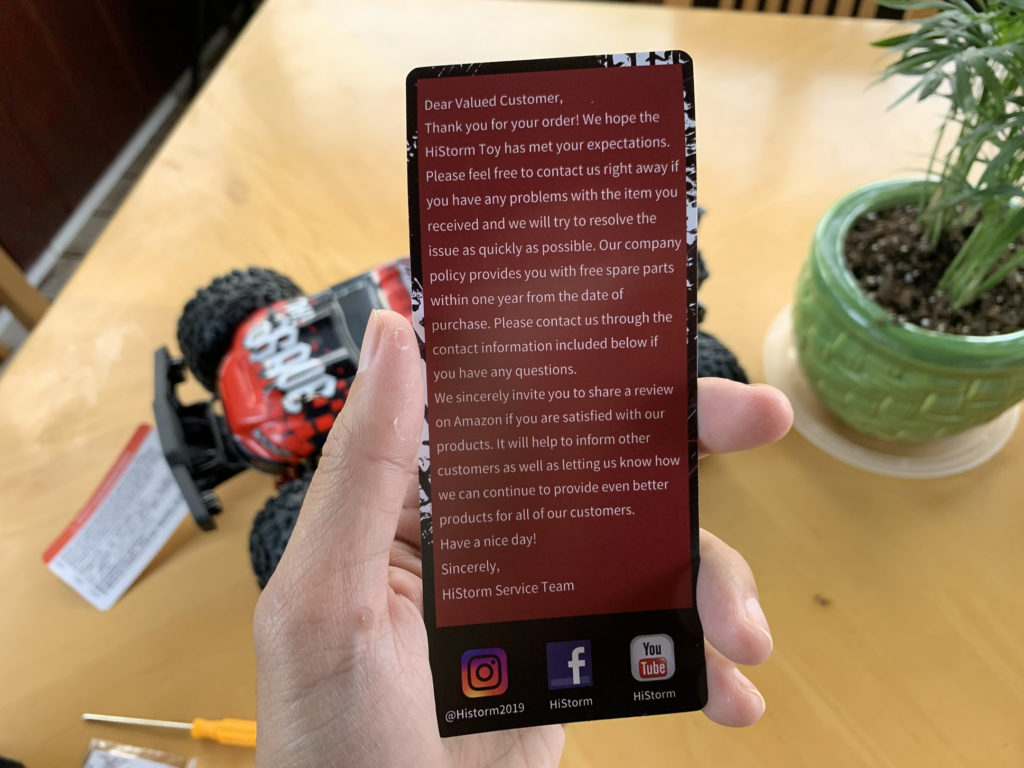 On the other hand the manual was in a bad shape because it folded up under the truck. It reads in different languages and the amount of Enrish is roughly 57%. So basically it's understandable.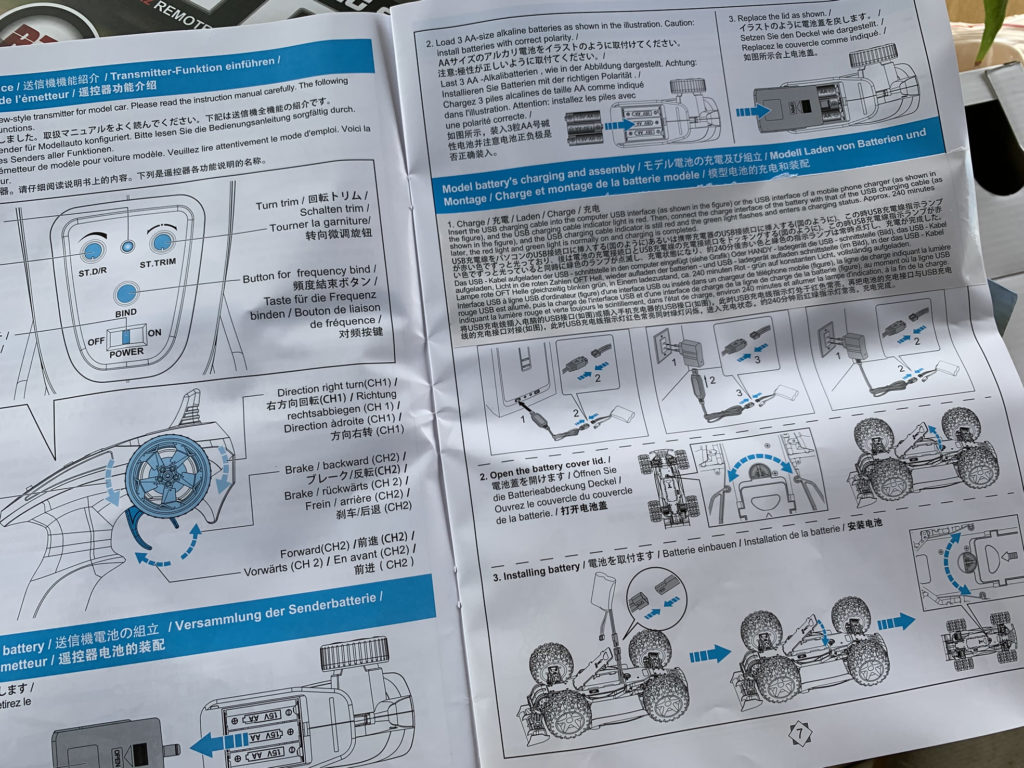 Unlike the cheaper RC trucks sold in the big blue store where their frames are mostly low quality plastics stacked together, the BRAVE's design is actually up to the hobby-grade RC standards.
I enjoy the clean, minimalist platform with well-managed cables, yet easy to disassemble if needs be of the unit. That is something in a PC builder's wet dream.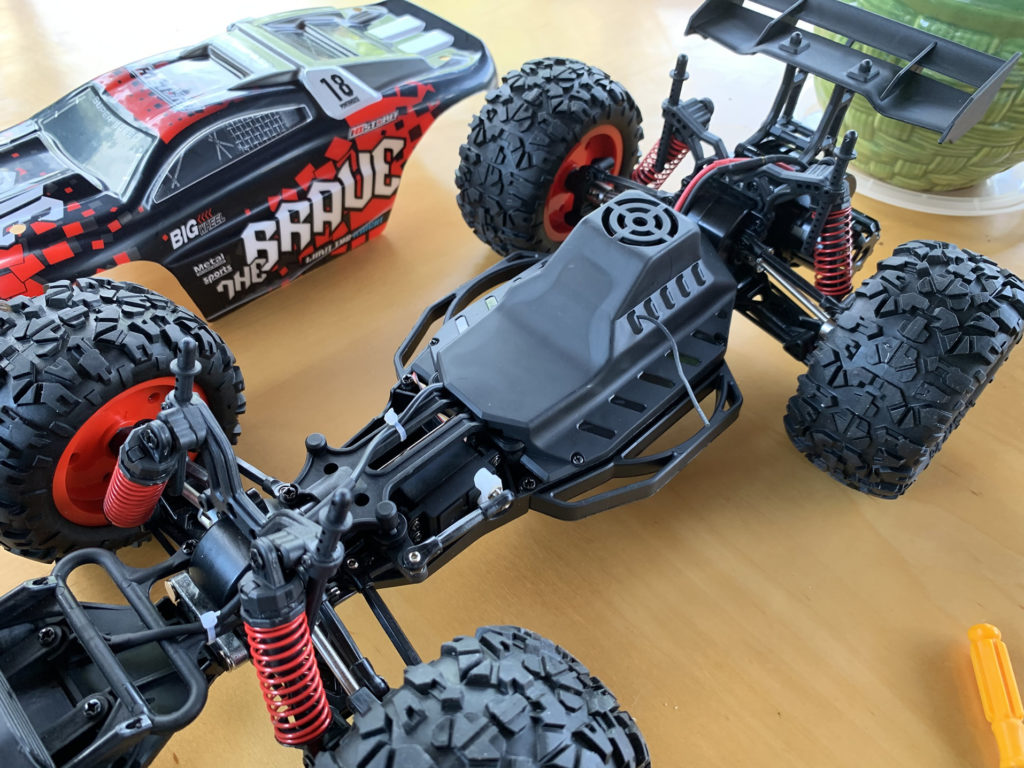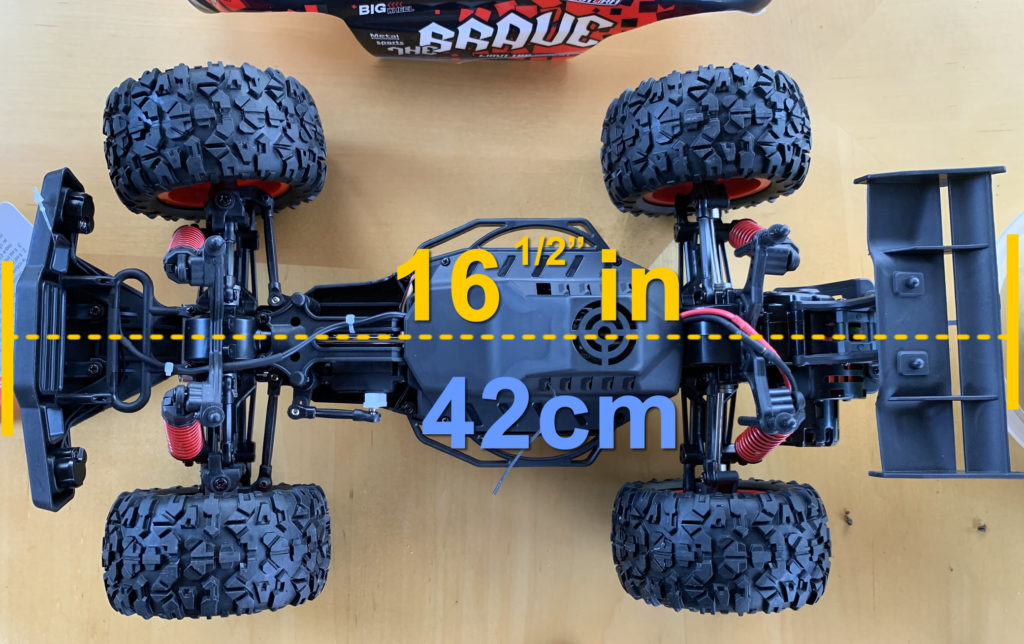 The battery compartment is a bit larger than the battery itself, which I wonder if we might be able to upgrade to a higher capacity battery in the future. The battery cover does a good job of securing the battery in its housing. I did not once have anything fall apart during the roughest drive.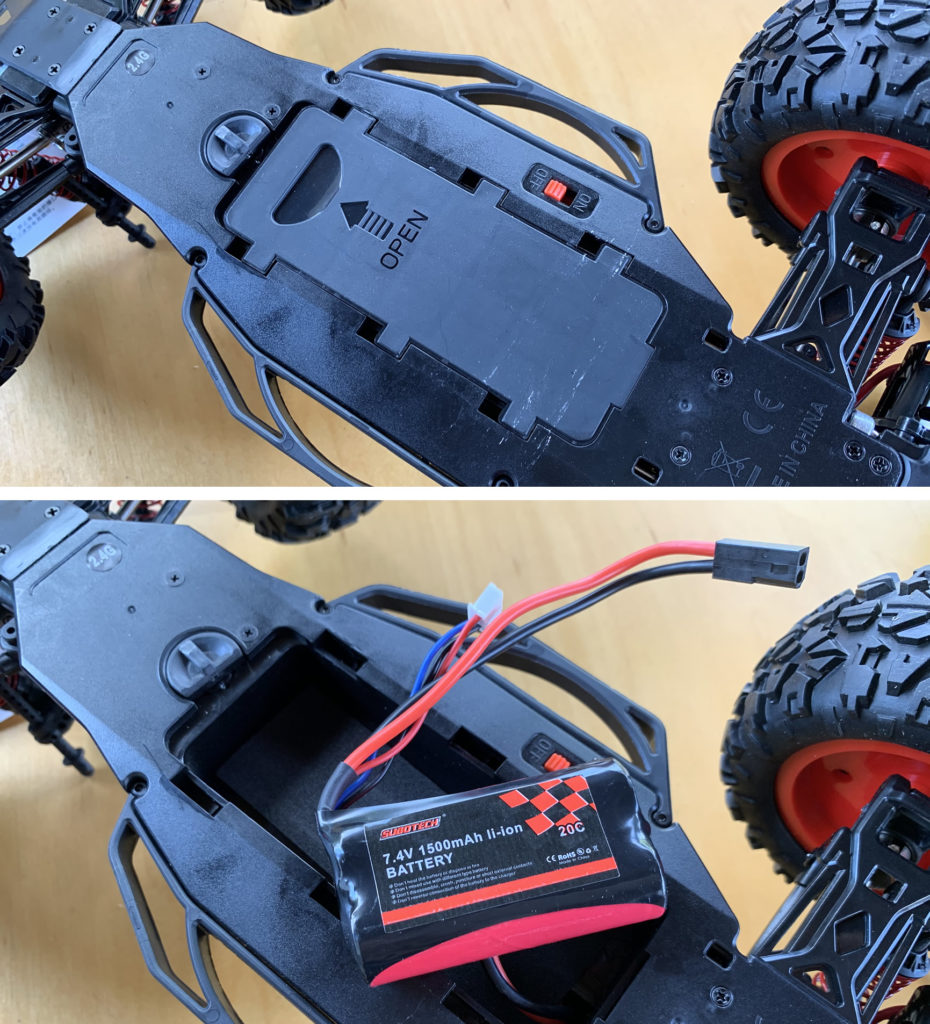 However as far as I see the compartment is not water-tight, so I'll be hesitated running the BRAVE through deep water. It does fine on everyday typical muddles.
The body cover is made of engineering flexible nylon –meaning it can withstand multi-directional crash or direct impact a lot better than rigid plastic body.
Very high quality air-filled rubber tires, not made of cheap plastic material.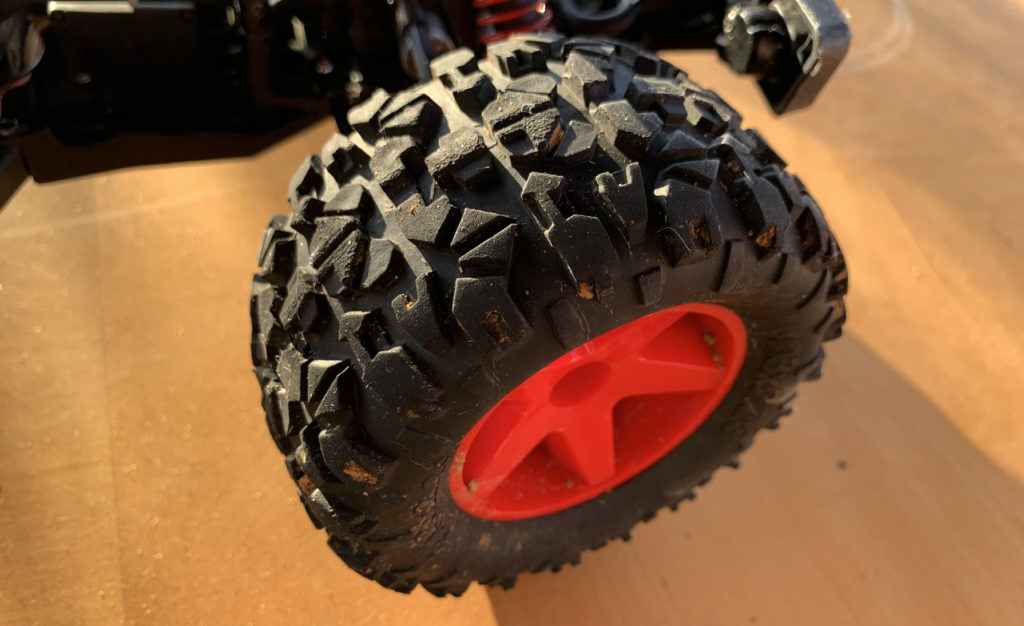 Strong and responsive independent suspension system. The four well-coated shock absorbers raise a clearance of 1″⅝ inches in between the undercarriage and ground. There is a lot resistance in the springs when I tried to compress all four of them with one hand.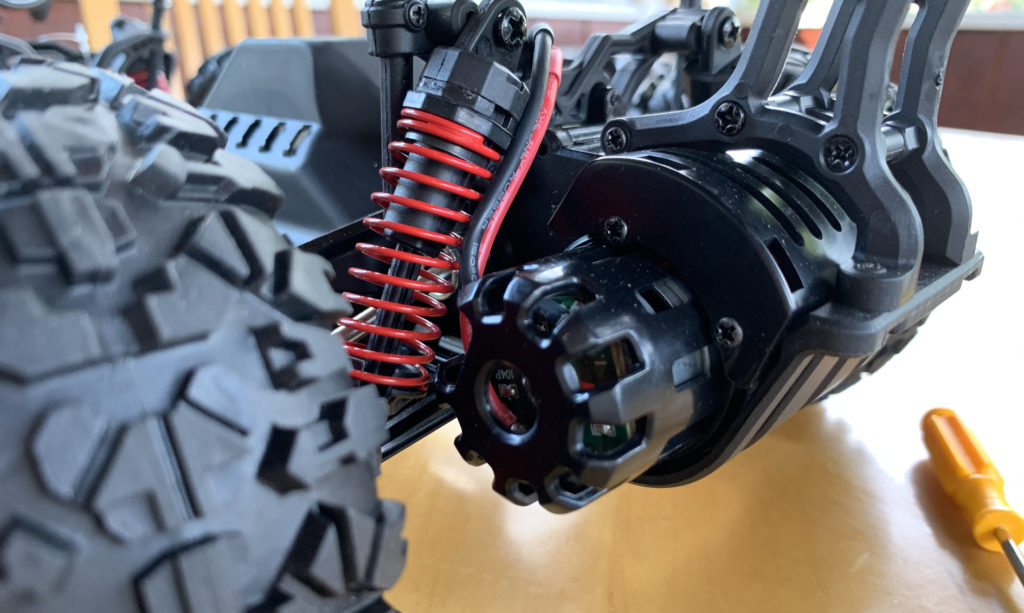 Full protective cover for internal electrical components is a very welcome feature. It gives a clean look and safeguards sensitive parts against flying debris.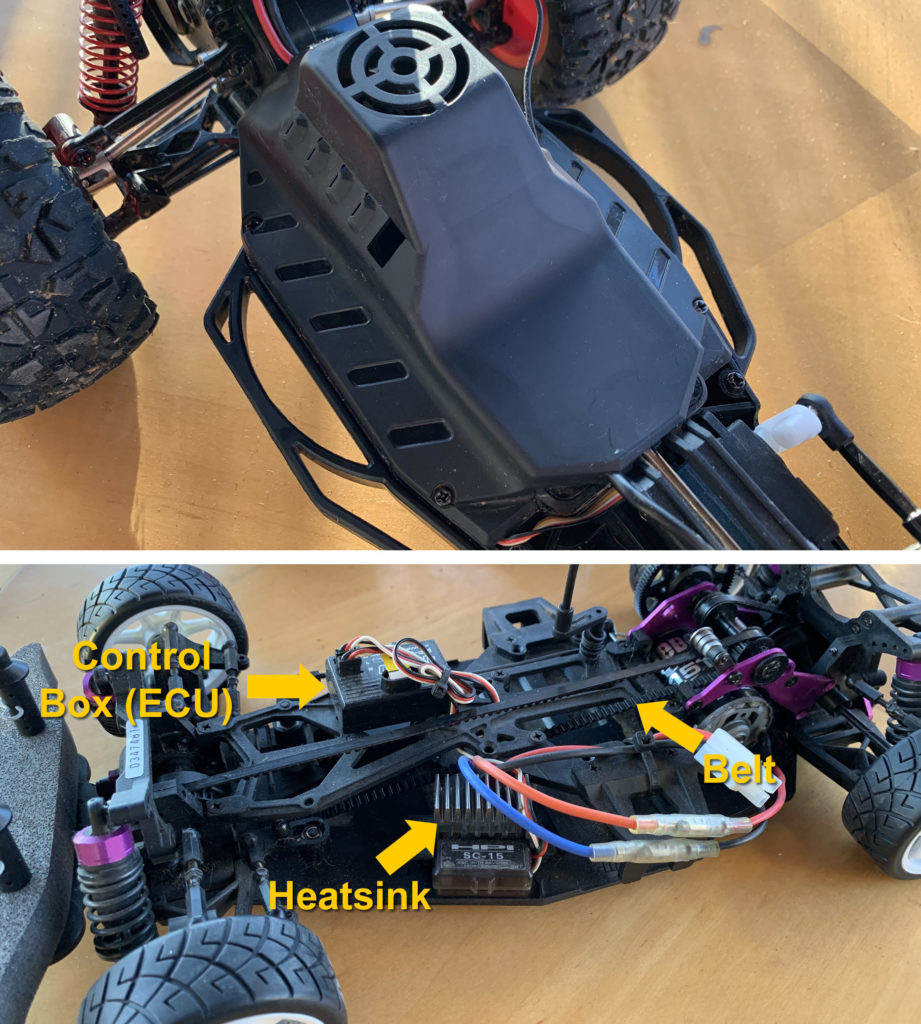 In relevant comparison to my hobby-grade cars (photo above), you can see most electric wires and driveshaft/belt are exposed. More often than not, the HPI's signal control box and heatsink got knocked off by tiny rocks and ricocheted itself all over the place, not to mention even more rocks got into the belt and destroyed the gear teeth.
A broken bumper is one of the most often occurred incidents for fast RC cars and it could ruin the day. I'm delightful to see the manufacturer has made an effort to reinforce both front and rear bumpers with metal blocks to strengthen the frame.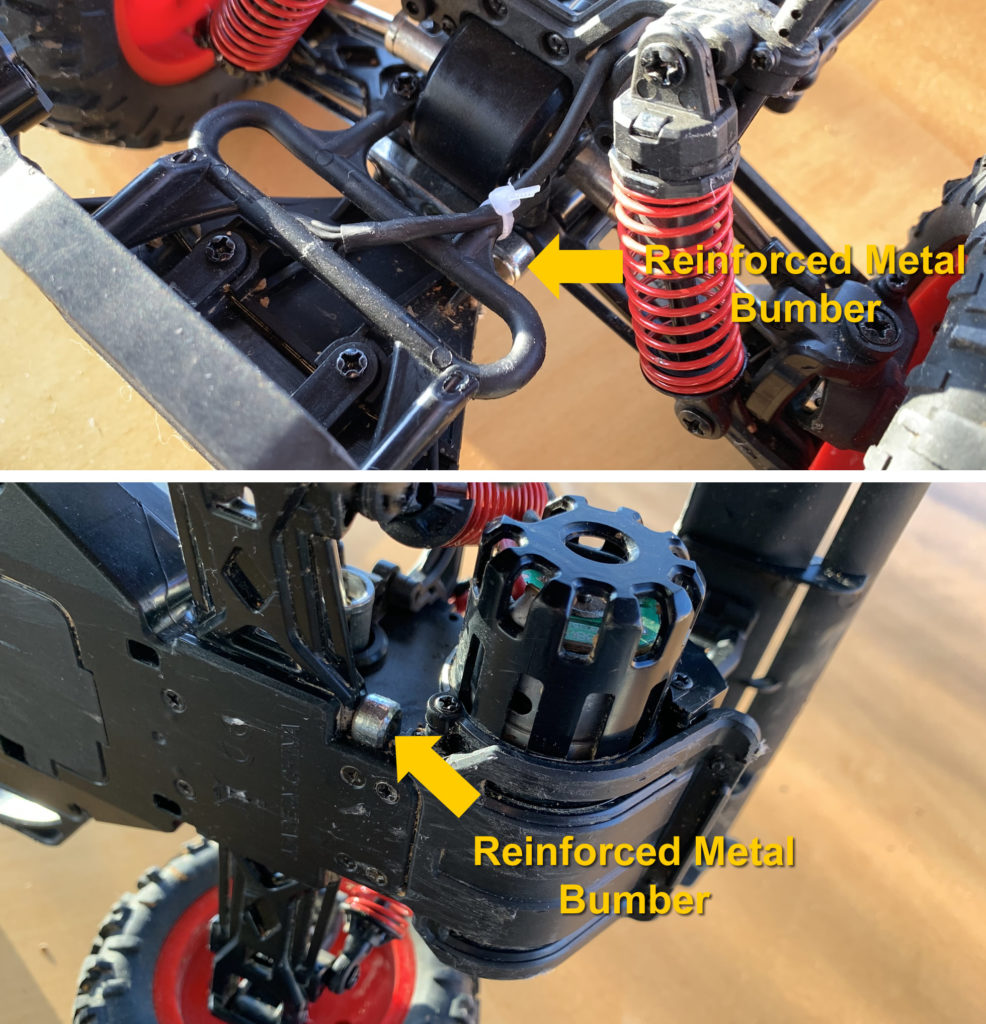 Also instead of typical plastic drive shaft, the BRAVE is equipped with steel drive shaft and metal transmission components. That's definitely a very great choice, considering all the torque power the 30MPH motor produces. My Tamiya RC came with a plastic drive shaft out of the box and I had to upgrade it to aluminum alloy to keep up with the power and stabilize the drivetrain.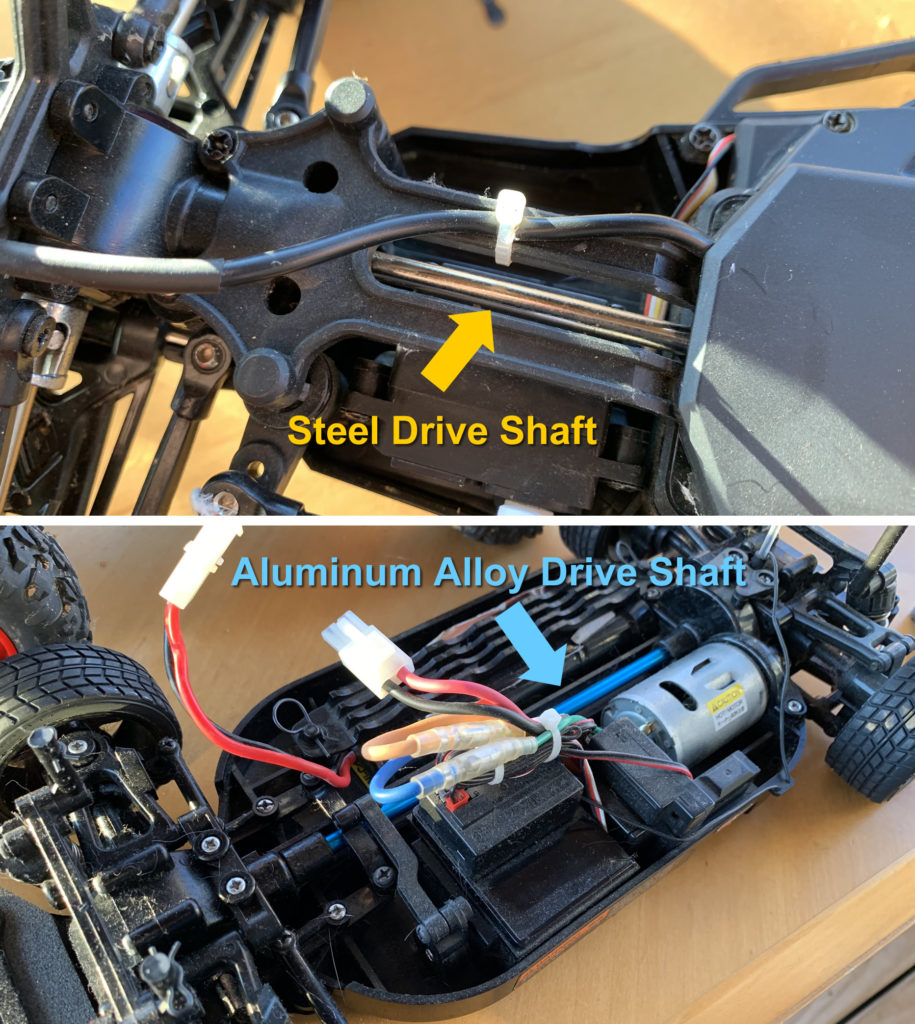 Under the protective cover, you should find the main receiver that's fully coated in what I suspect is clear epoxy resin, to keep it waterproof. I suspect that BG1518 is the true codename of this toy.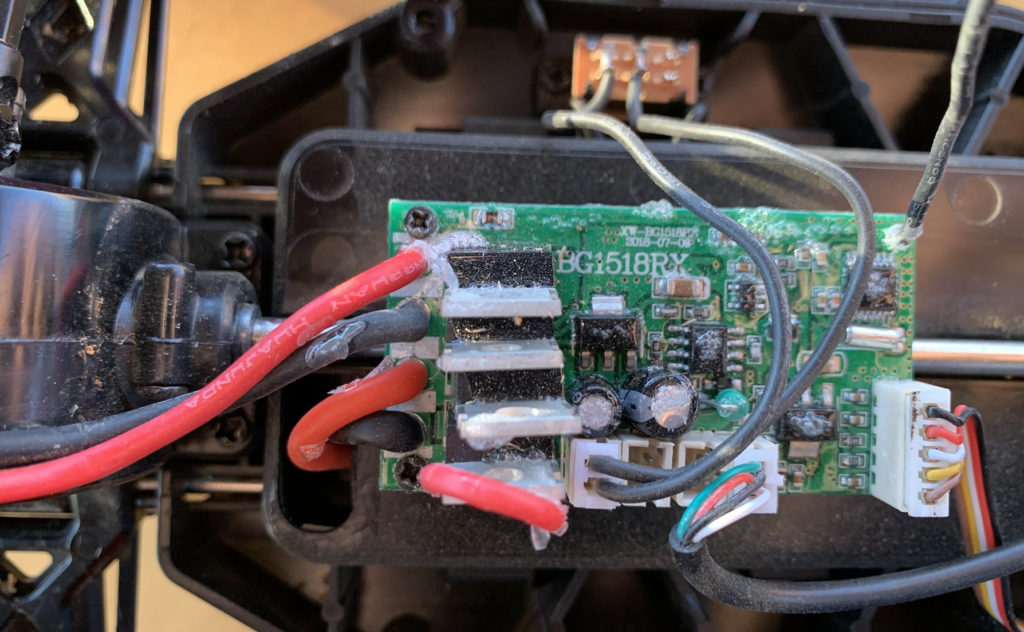 Most parts can be removed, replaced or upgraded. For example, you can take both side skirts off, completely remove the spoiler components, or even upgrade to better shocks.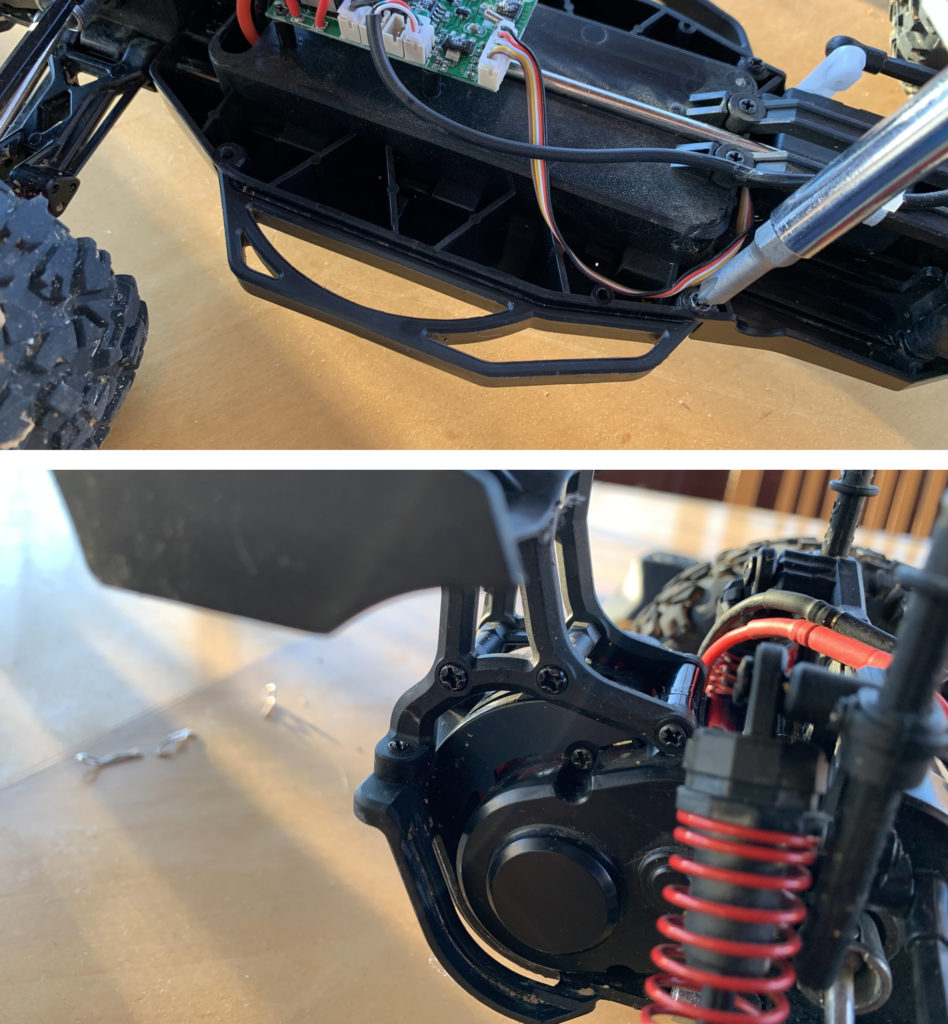 Digital steering trim and Throttle control (speed sensitivity) are available for the Tornado Brave, just like in the HPI and Tamiya RC cars. For instance, you can gentle pull the trigger to accelerate slowly.
When it comes to lighting, I thought it was a gimmick. But turns out the front LEDs are super bright and which makes evening drive pretty fun.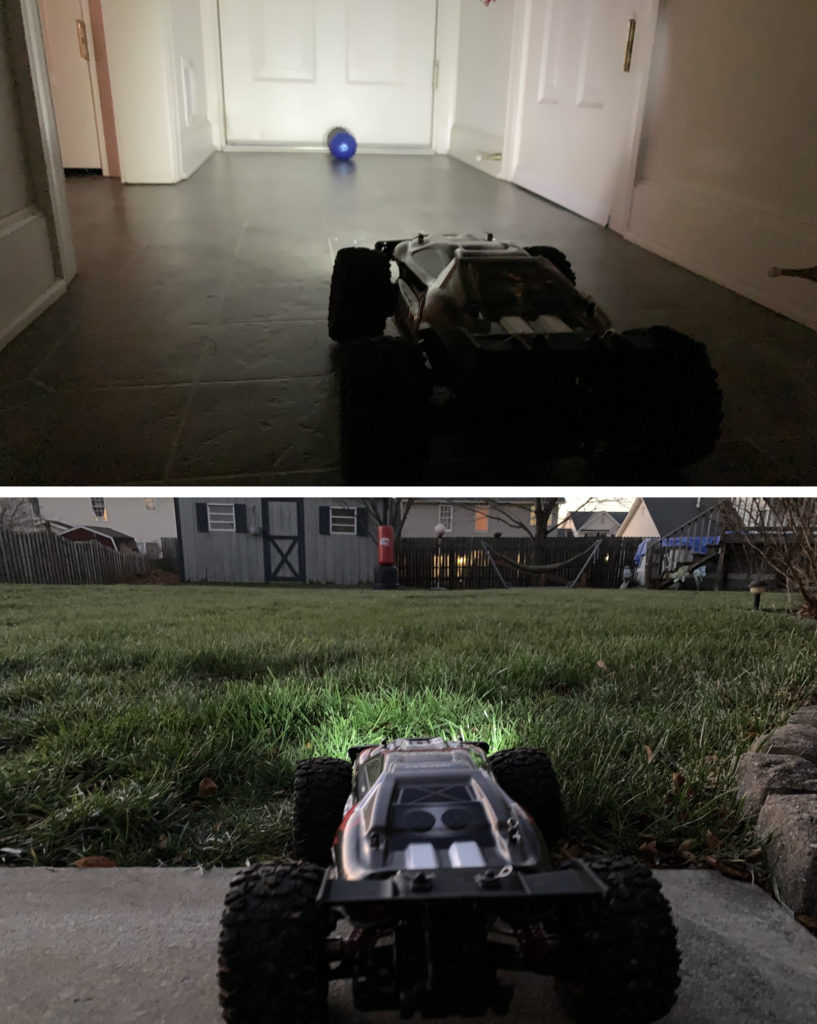 In comparison, it takes a lot of work (and wires) to have working LEDs for the Tamiya counterpart.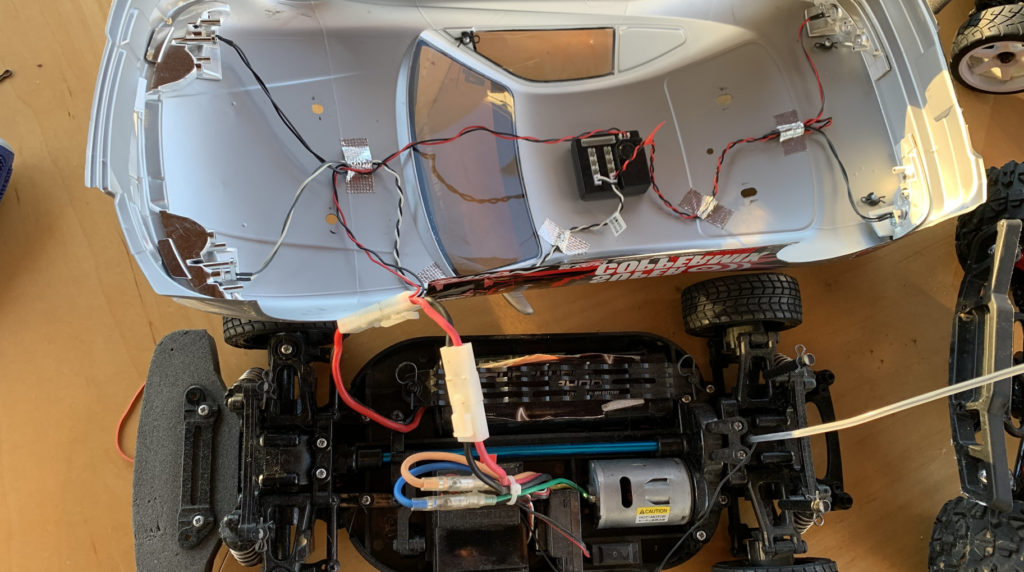 Supports instant braking. While driving forward, give reverse trigger a flick and you will activate the braking command where all four wheels lock as once. This feature is usually found in more expensive hobby-grade RC cars.
There is a stock copper heatsink for the motor which greatly prevent performance degrade when the unit gets hot. None of the HPI and Tamiya I own has this equipment hence they tend to overheat after awhile.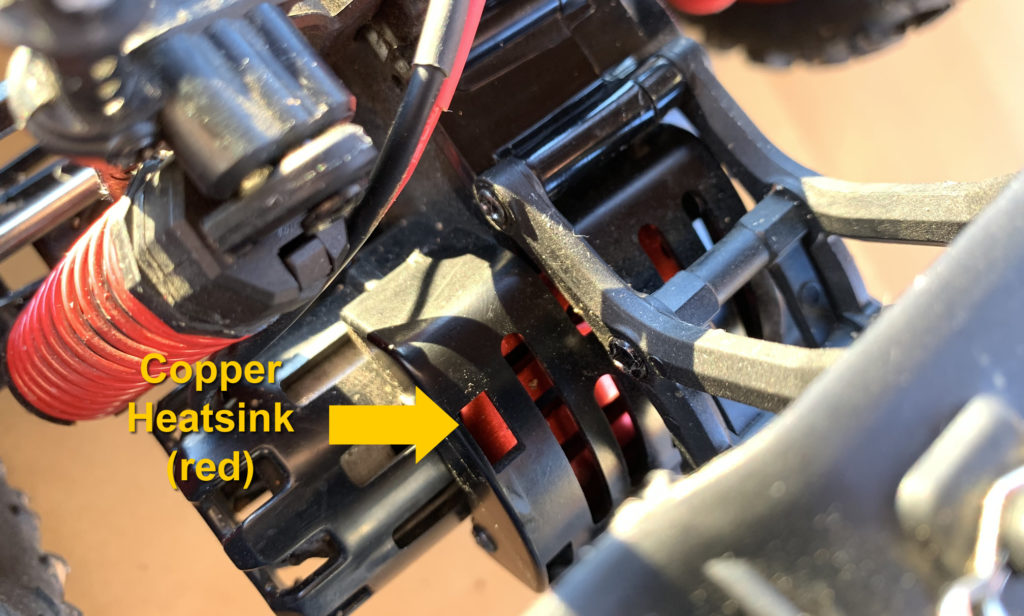 On the other side of the coin, here's several issues that I have found with the BRAVE.
Of the three, the BRAVE comes with the weakest slide pins (body clips or R pins) in comparison to HPI and Tamiya. It's a small issue but it is a problem nonetheless. I keep losing these pins. I feel like the extra spare pins are not gonna be enough.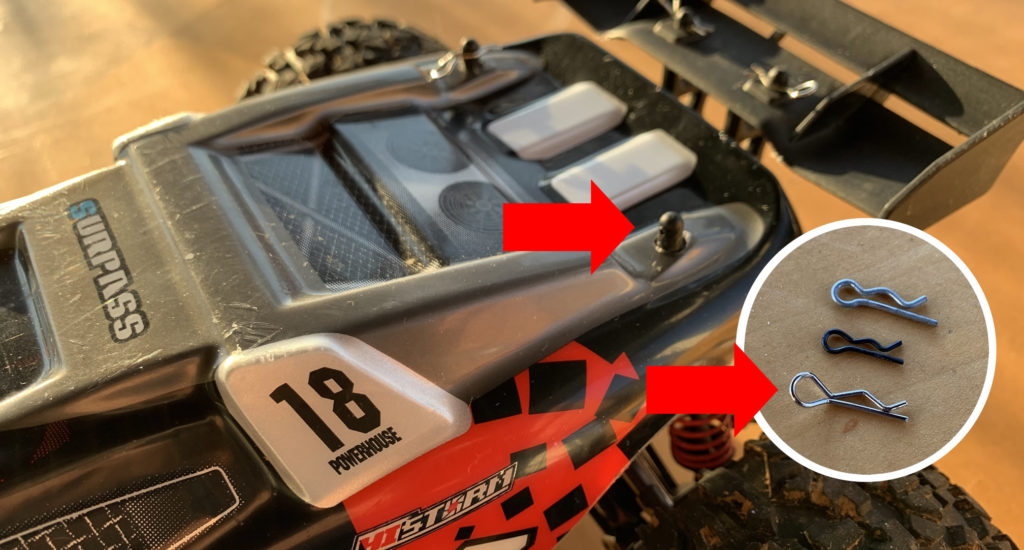 The white steering control arm is made of plastic. It seems durable but the question is whether it can withstand years of rough drive on off-road terrain at high speed?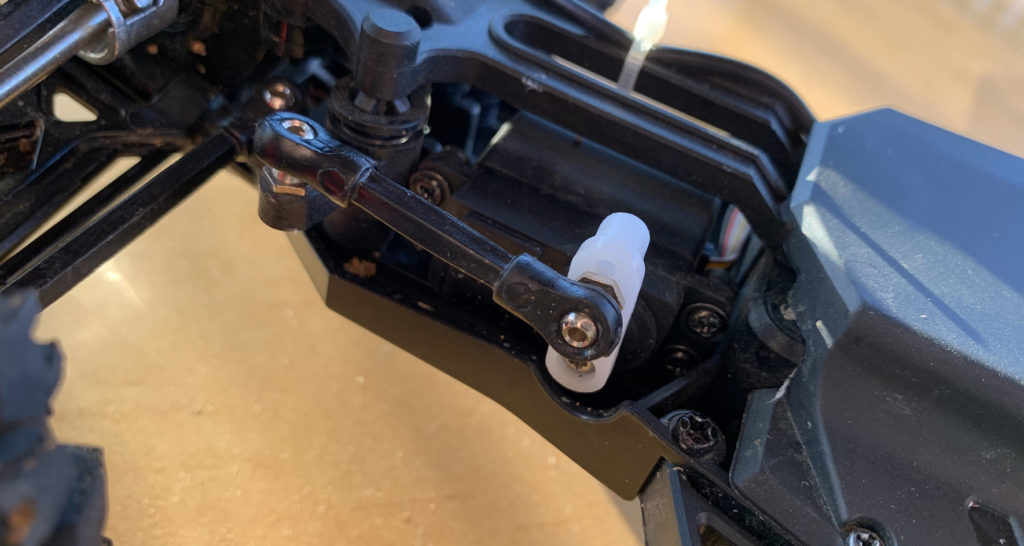 The battery plug cables are unsecured and attached to the digital receivers via simple soldering (photo below). I'm afraid repetitive removal of battery could mean that someday we might accidentally yank off the cables itself. A fix is quite doable, HiStorm just have to secure both red and black cables to the standoff under the receiver using small ziptie to create a safer chokepoint.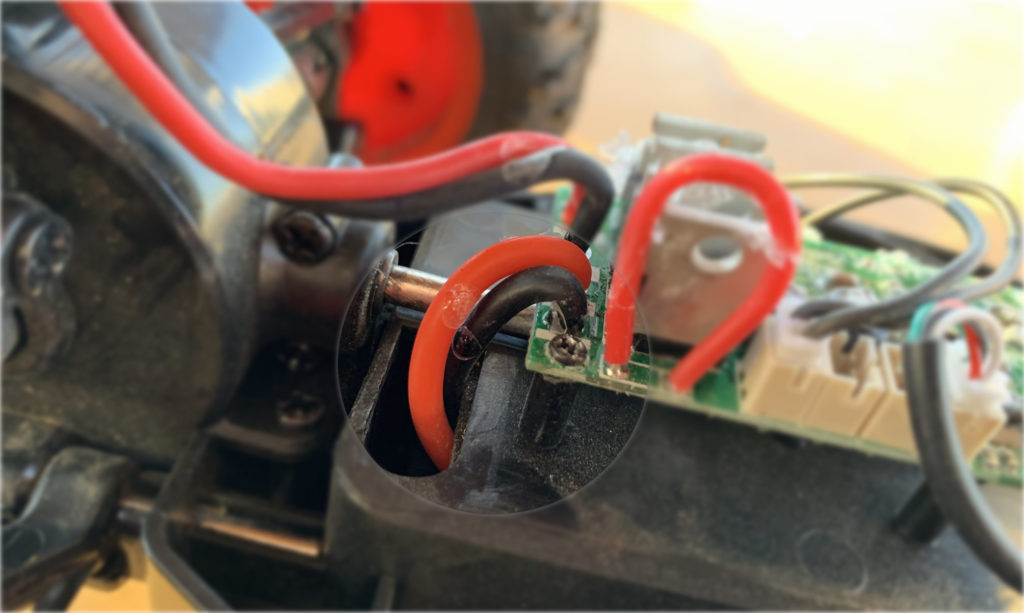 The battery female plug and the truck's male plug sometimes do not line up accurately. As you can see one of the pins is not straight. It may get worse over times. This could just be something that only happens to my unit.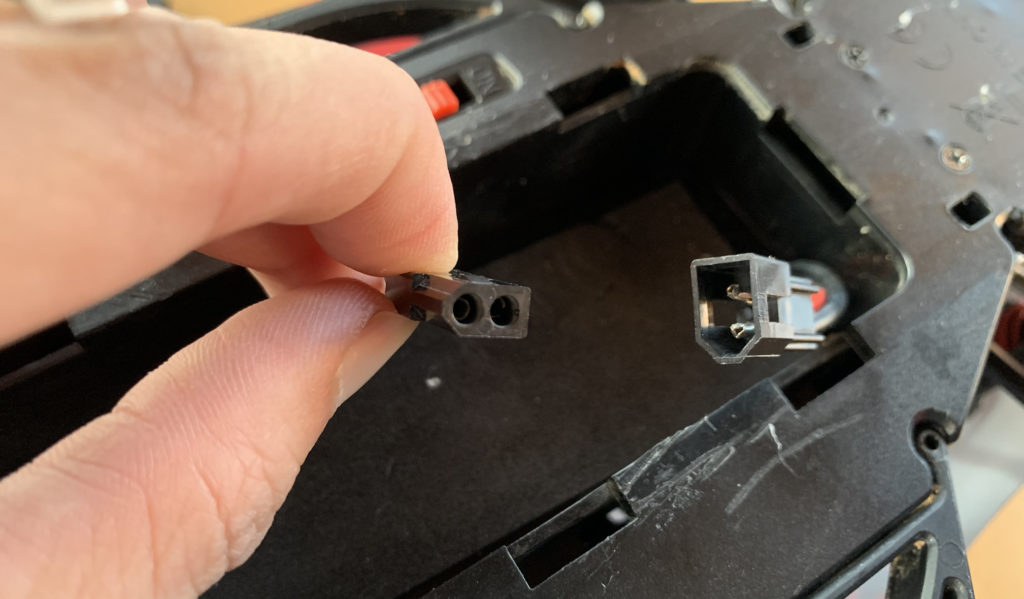 Cover film is peeling. I understand this is not actually a cons because you suppose to remove it upon unboxing. But I'd love to have some protection to avoid scratches to the cover paint.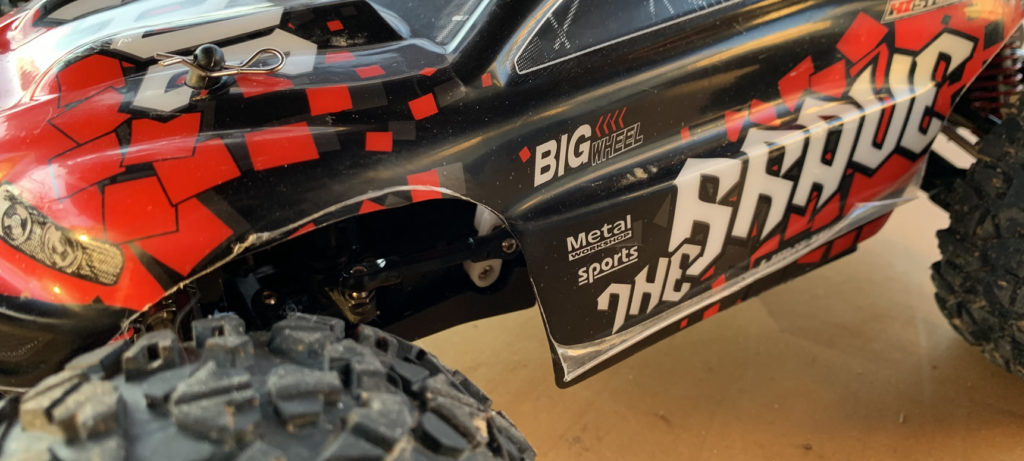 Brushed motor = shorter life span. To be fair, 90% RC toys in market whether hobby-grade or not, usually comes with a stock brushed motor. It'll be great if there is brushless motor upgrade option for the BRAVE.
If you have seen the video of this little guy in action, you know it is fast. But I highly doubt it's 30MPH fast, just like most other advertised speed on other RC trucks. It has to be the perfect road condition to even get close to that velocity. I'll ask my cop friend to radar the speed one day and get back to you with an official number.
This
Subotech Tornado BRAVE Monster Truck
is definitely a solid RC toy that has excellent hobby-grade materials and characteristics while still able to position itself nicely in an affordable price bracket.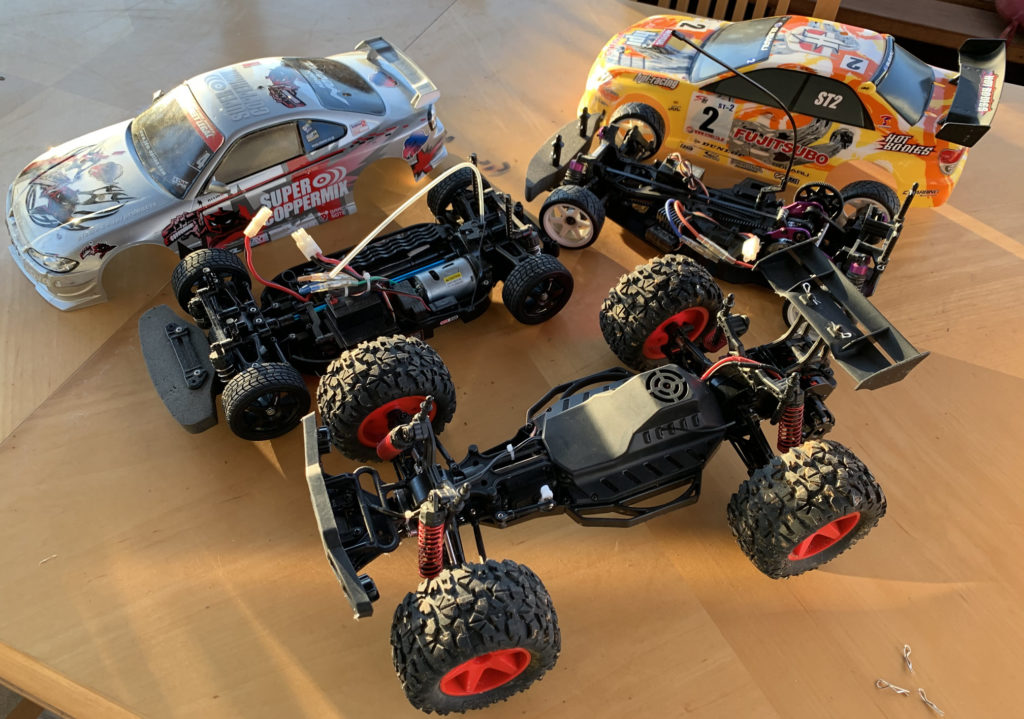 Its Li-ion 7.4V 1500mAh battery lasts long enough for all the fun — about 20+ mins, might be less on hill climbs. The recharge time is short and the 2.4GHz range is as far as the eyes can see (I'm near-sighted though so it's about 65 yards).
Nevertheless, if you are looking for one of the best 4WD RC toy trucks out there, not too big and not too small, not too fast that it's out of control but agile enough the dog can't catch it, and also does not cost a lot yet worth every penny –you have found one.
And they will absolutely love it anyday. No doubt.
Did not make the list
These two are also very good RC monster trucks that come in a smaller size (1:18) and easier on the wallet. They are agile, have great 4WD feature and strong motor. The latter even comes with two batteries.
However without a protective cover for the internal electrics, both these trucks' core is greatly exposed to the elements during aggressive drive. And the tires of the blue one are not as well-made as the Tornado Brave unit.

Honorable mention
This is a beast, advertised as 1:10 scale but in reality, it is shorter than the BRAVE 1:12 by an inch in length (??).
However, it has many upgraded features over the BRAVE such as dual rear suspension system, oil-filled shocks, full metal-enforced body frame, full waterproof, comes with two batteries for dual plug-in runtime extension and a separate balance charger. The drawback are mostly about tire quality, battery connectors that hanging out on the side and a hefty price tag that's in the territory of actual hobby-grade RCs.