### OLD AD CODE WAS HERE ?>
(Last revised on 9/23/2012)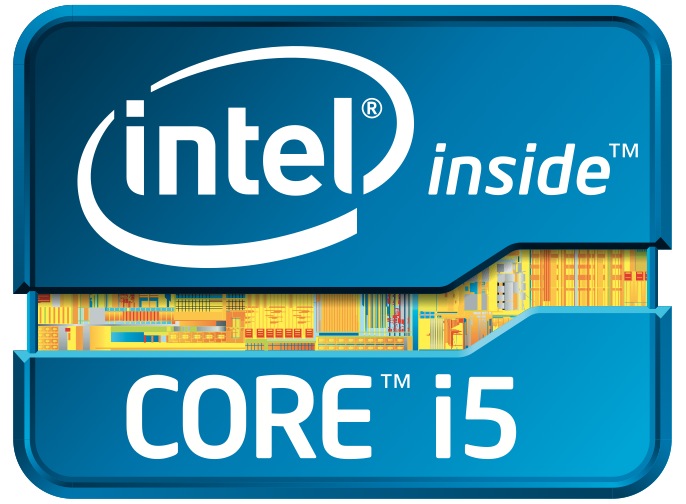 If your interest happens to lay on the latest Intel processor, this budget-friendly configuration could be the machine you really enjoy to build from scratch.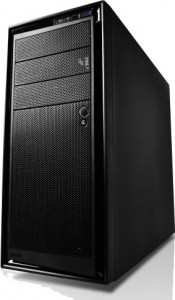 The essential difference that costs this configuration more than the $590 Productivity PC Build is credited for the upgraded combo of Intel Core i5 3rd Generation 3570k and Z77 motherboard.
Together these two core components will be able to serve all your daily entertainment purposes, mid-range work projects such as photo and audio editing without breaking a sweat.
It even has the ground ready for future upgrade, which allows you to turn it into a high-end systems such as the $900 Custom Gaming PC Build if you find the need.
Processor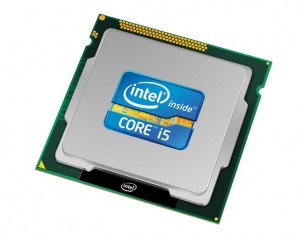 The speed of Ivy Bridge is sightly ahead of Sandy Bridge thanks to the packed 22nm architecture and 3D transistors. Nevertheless it does not have too much for us to write home about, simply because they are already the top notch processors in their league at the time of this writing.
This i5-3570K processor's performance per single core smokes the record on most of the previous generations and even all of the current AMD Bulldozer FX in many real life scenarios.
On other hand, Ivy Bridge's true value really shines in the upgraded on-die graphics chipset, as well as the better Intel QuickSync Technology (super fast video-transcoding technology).
Intel equips the new i5-3570k processor with HD 4000 graphics accelerator and that move actually gives 40% improvement or higher on video performance over the previous HD-3000 Series of the Sandy Bridge. This means you are not going to have any issues playing movie at its finest quality or even some modern 3D games at a pixel-friendly resolution.
Let's have a quick look at this youtube video of MAX Payne playing on the Intel HD-4000 gpu by Uryaen.com.
Motherboard
As one of the popular mainstream Asrock Z77 motherboards, the Pro4 is a very well-made foundation for our entry level all-purposes computer.
This motherboard is equipped with all solid capacitors, which aims to prolong the lifespan of the system. It might not be as good as Premium Gold Cap in term of overclocking, but it still gives us a very reliability and performance that we can count on, for a very good price.
From the common note, you can surely guess that the motherboard has four DIMM slots for DDR3 Memory and it can recognize up to 32GB of RAM capacity. That is very handy if you decide to make this computer a basic server some day.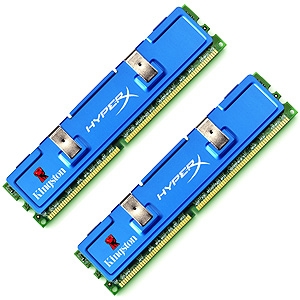 However, we only need to start out with this Kingston 8GB kit at the moment, it'd be plenty enough already! As for the purpose of this system, I doubt if you are going to consume all 8GB any time soon. (I know! I'll be surprised :D..)
Now besides all the USB 2.0 or 3.0 ports and  other typical interfaces, the motherboard also covers us with three video outputs namely HDMI, DVI and VGA.
Keep in mind that unlike Sandy Bridge CPUs, the i5-3570K can support three screen-spaces, meaning you can attach up to a maximum of three monitors simultaneously.
On the storage expansion, you have four of SATA III ports and four of SATA II ports. Those of us who are good at math should be able to figure out that would make a total of eight SATA ports; seven hard drive and one optical drive for example. But if you have to fill all of them with 3TB drive each you will have a total of 24TB on hand to store almost anything you desire.
Other Parts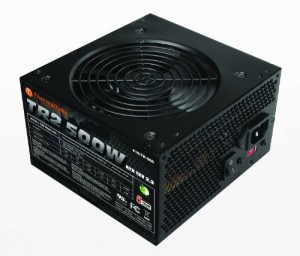 For all other components of this system build, we keep the major parts of the previous configuration such as Samsung 22x DVD Writer, Thermaltake TR2 500 Watts Power Supply, and Western Digital 500GB 7200rpm Hard Drive at base.
The 500-Watts Power Supply is meant to hold future-proof for any upgrades later; in case when you want to make this machine a gaming pc or a basic workstation.
This system can be judged as the best bang for the bucks work and play computer. It has the power of today technology for the most modest budget, while also gives you the opportunity to turn it into a full pledge power system tomorrow when the time is right.
Finally, we should not forget to look at the chassic Source 210, a very humble good-looking case made by NZXT. It has the front mesh panel that will allow internal fans to draw sufficient air to keep the system cooler. You will also be able to make use of the Front Panel USB 3.0 Port by connecting the cable to the internal header on the motherboard.
Now in term of storage availability, the case gives you three 5.25″ Optical drive bays, and whooping eight 3.5″ Hard drive bay. For our eight SATA ports on the motherboard. EIGHT!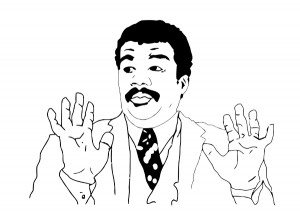 If you are not really into the Source 210, these following computer case also worth a consideration.
To close up the article, this is a random note to remind you that the i5-3570K Processor is unlocked, meaning it has a great potential to go further than the stock speed. Most of us find no problem of clocking this 3.4GHz processor at 4.1GHz with the stock fan.
However, be sure to pair it with a liquid cooling kit when you must aim at 4.5GHz or above. You definitely do not want to set the house/cat on fire.
Recommended Add-on : If budget allows, you definitely should use Solid State Drive as the main drive to increase overall system performance. Read the Round-up of The Best and Fastest Mainstream Solid State Drives from 7 Reputable Brands for a better understanding of SSD.