### OLD AD CODE WAS HERE ?>
Once upon a time yesterday, my semi tech-savvy friend challenged herself a new SSD to rebuild our last year dream PC, by going on a Microcenter shopping trip all alone without any help. Apparently, that's how we lose an intern editor the second week in. She's been there for the whole day. Still hasn't come home yet.
So I quote her here from the last video chat –"WHY are there so many different ssd companies and they all pretty much advertise the same data speeds? How come all the sale guys keep recommending Samsung and secretly following me? Am I gonna lose half the data if I buy a cheap ssd and it snaps?…"
There were more to that a couple phone calls later, and we were able to write down all the important information she had collected during the shopping trip, before the signal went cold. We hope she didn't wander back to that Hill House again.
So anyway, if you are having similar questions like our friend the day she left, we now have every single enlightening answer. What SSD should I buy? What the difference between samsung 860 evo and 970 evo? 960 pro vs 970 pro? The best bang for the bucks solid state drive? Before the end of this article, I'm sure you'll be able to choose the perfect SSD for your build without any trouble. Let's get started!
Content
First, we are going over the Samsung 860 Series as the technical foundation of this article. It's recommended to read all about it, so you'd gain the neccessary MP+2 and Int+6 in advance for other upcoming SSDs.

Bonus:

*This table of content also appears again on the right sidebar on your desktop screen, whenever it feels more confident.
---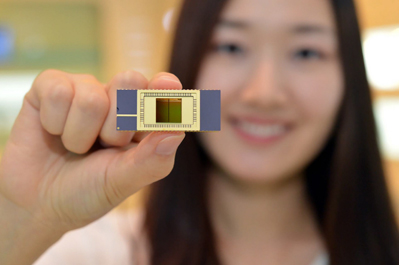 It all started in 2012 when we first walked down this path with the
Samsung 830 and 840 series review
, where the first generation of TLC NAND technology was introduced in SATA solid-state drive.
What a merry time; the world supposed to end then but unfortunately it kept going. Once everyone eventually stopped panicking, TLC NAND was still slow and MLC chip was still as expensive as before the apocalypse.
Then just a couple years later, we suddenly arrived in the future with the 850 Series and their revolutionary 3D Nand (V-NAND) architecture; it's like going from renting a trailer home to renting 100 units in a huge apartment building, a mid-1800s landlord's wet dream.
V(ertical)-NAND then immediately set a new standard for the entire consumer SATA SSD market. It dominated all other rivals because no one could touch the speed of the 850 series. Yet everyone was living in the SATA III harmony.
Then, everything changed when the NVMe nation attacked. Only the SATA, master of all drive interfaces, could stop them, but when the PC world needed him most, he vanished. A hundred weeks passed and my ectomorph gym bros and I discovered the new SATA drive, a SSD named 860…though his data transferring skill is great, he still has a lot to download.
So the long story is, while the 850 Series remained king in the market for over three years, Samsung ventured on a different path and released the 950 Series, immediately followed by the 960 Series a year later.
All the 900's series use the new NVMe interface with transfer rate up to 2,500MB/s –that is just way overpowered compared to the max 600MB/s of SATA drive. However, there is still a very large portion of the consumer market that's yet to implement M.2 in their system. Thus the 850 Series was the only choice if the they decide to stick with Samsung.
Meanwhile, many other manufacturers soon caught up with the 850 EVO –such as the Intel 545s or MX500 below, are often only a hair behind 850 EVO by utilizing similar SLC portion and TLC V-NAND flash technology. Change is long overdue and now that the new 860 models are finally here, let's find out how the they could save my dear friend and many others.
Samsung SSD Quick Comparison

Model

NAND

Die Capacity

Layer

Controller

Interface

850 Evo
TLC V-NAND


+ dynamic SLC

128Gbit
32
Dual-core MGX
SATA III
850 Pro
MLC V-NAND
86Gbit
32
Triple-core MEX
SATA III
950 Pro
MLC V-NAND
128Gbit
32
Triple-core 8-channel UBX
NVMe
960 Evo
TLC V-NAND
+ static SLC
+ dynamic SLC
256Gbit
48
Quintuple-core 8-channel Polaris
NVMe
960 Pro
MLC V-NAND
256Gbit
48
Quintuple-core 8-channel Polaris
NVMe
860 Evo
TLC V-NAND
+ static SLC
+ dynamic SLC
512Gbit
64
Triple-core MJX
SATA/NVMe
860 Pro
MLC V-NAND
512Gbit
64
Triple-core MJX
SATA/NVMe
970 Evo
TLC V-NAND
+ static SLC
+ dynamic SLC
256Gbit
512Gbit (1TB)
64
Phoenix
NVMe
970 Pro
MLC V-NAND
512Gbit
64
Phoenix
NVMe

TLC means Triple-level cell and slower than MLC.
MLC means Multi-level cell and slower than Single-level cell (SLC).
Now SLC is probably slower than ZLC, some kind of half-matter half-light zero-level quantum cell but we haven't made that yet. Maybe you can check with agent Coulson. Or find a Chronicom named Enoch.
*A more detail Side by Side compare chart is hiding in plain sight at the end of this article.
THE NAND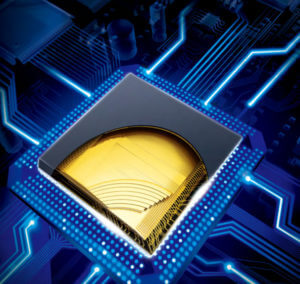 As the true successor of the 850 Series, the 860 EVO and Pro are sure equipped with the latest NAND tech of this year –the 512Gbit 64-layer 3D NAND flash along with the brand new triple-core MJX controller.
If you refer to the quick comparison chart above, the 850 EVO has 128Gbit NAND –and that equals to 16GB –because 128Gbit divided by 8. Then take this number and multiplied by 16 (number of NAND chips in a package) and you get a whooping 256GB of storage capacity that exists in just one single die package.
Great algebra right? Now let's look at the 860 series' super-saiyan-god-level density.
In one single die package of 860 EVO, you'll find 64GB (512Gbit / 8) * 16 NAND chips = 1024GB worth of storage space. That is a almost of 1TB in one.tiny.package (after over-provisioning). That is how crowded this high-rise apartment complex has become.
But don't worry because it is not set in stone to have all 16 NAND chips in there, it could be only 4 or just 8. That's how you get smaller capacity drives such as 250GB, 512GB, etc…for instance. The reason behind this is to improve parallelism for V-NAND SSD. Manufacturers usually aim for two or more packages on the platform to speed things up a little.
…And, that was the difference between the 860 EVO/Pro and 850 EVO/Pro in term of V-NAND evolution.
Now let's compare the 860 EVO and 860 Pro.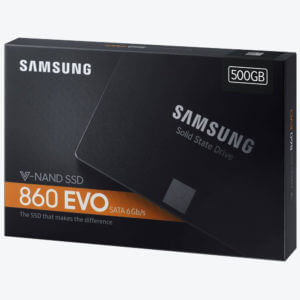 During typical load and benchmarks, the reason 860 EVO's performance could get very close to 860 Pro is because it has almost everything the Pro does, except for MLC type V-NAND.
So there you have it — the main difference between these two drives is the 860 EVO has TLC NAND while 860 Pro version comes with the faster MLC NAND.
Though it's undeniable that TLC-NAND cannot outperform MLC-NAND, there is a way to temporarily overcome this.
Since the 850 timeline, all EVO series have two type of built-in SLC buffers before the data actually end up on the slower TLC V-NAND. While Crucial calls it Dynamic Write Acceleration for the MX series, Sandisk brags about nCache 2.0 for the Ultra Plus II, Samsung labels this multi-tiered caching technique the "Intelligent TurboWrite". All cheesy… but we love it; like how we love our pizzas, with Thousand Islands salad dressing on top.
Essentially, Intelligent TurboWrite consists of one permanent portion of SLC cache and one other dynamic SLC cache volume that can freely increase or decrease its size depends on the available unused space on the SSD and the mood of your wife that day. The total SLC buffer of the 860 EVO starts as low as 12GB for 250GB model and up to a whooping 78GB for 4TB model.
This trick essentially gives the 850/960/860 EVO an upper hand in write performance during everyday use and makes them feel as fast as their Pro bros at a much lower price. However, this generous boost will soon run out if the SSD has to deal with large amount of sustain writes; such as saving a combination of data that exceeds the SLC cache portion. This should also explain why you'd feel your EVO SSD struggling when the storage capacity is 99% filled, because then the Intelligent TurboWrite has no more room to create the secondary SLC cache. The Samsung 960/860/970 Pro don't have this issue since they use the superior MLC V-NAND.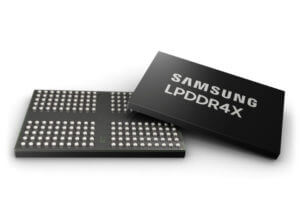 THE MEMORY
There are other important variables in the SSD performance equation besides the NAND, it's the the controller and memory. So speaking of memory, another decent upgrade for the 860 series is DRAM cache.
We're now finally leaving both LPDDR3 (960 Series) and LPDDR2 (850 Series) behind to welcome the new LPDDR4. As the result, the power consumption of 860 Series is 17% less than the generations before. Upon further testing and measuring by an inexperience, first-time electrician on our team (a.k.a our trusted janitor), the DRAM input voltage has dropped from 1.8 volts to as low as 0.6 volts –it's sipping energy as efficiently as all the xmas LED lights people put up at the beginning of Oct.
Performance-wise, LPDDR4 has a transfer rate up to 4266Mbps vs. 1866Mbps LPDDR3. And those who jump from the 850 Series, you'd realize how slow 1066Mbps has now become. LPDDR4 also gives 860 Series an unique advantage over other solid state drives in same bracket, at the mean time.
THE CONTROLLER
Both 860 EVO and Pro has the same, brand new MJX controller at their core.
The sequential read of 860 EVO is up to 560 MB/s and sequential write with SLC cache maxed out at 520 MB/s. However when the 860 EVO's SLC cache runs out, sequential write lowered to 300MB/s (250GB, 500GB models) or 500 MB/s for 1TB, 2TB and 4TB models –it's usually a bit faster for large capacity solid state drives thanks to Parallelism.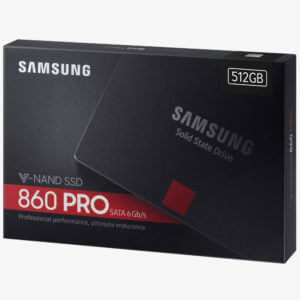 Here is a performance difference between the 860 EVO and 860 Pro: sequential write of the 860 Pro, due to it being an MLC V-NAND, is maintained all across the models at 530 MB/s and it stays there consistently throughout the entire process; while 860 EVO starts to show the true nature of TLC-NAND speed when SLC cache is full.
On a more neutral note, 4k random read and 4k random write of both 860 EVO and Pro have been increased to 100k IOPS and 90K IOPS, respectively. Not sure what IOPS is? It stands for Inputs/Outputs Per Second and it's useless so don't let anyone out there impress you with these numbers anymore. Join this new hippie club, say NO to fakeIOPS!
CONCLUSION
As the V-NAND technology gets more advanced –we have drive endurance that increases nearly two-fold = more reliable, MSRP has gone down almost 10 times versus a couple years ago = cheaper for end-consumers and performance only keeps getting better and better.
Now, the colossal drawback is SATA III is a dying platform for any AHCI SSD since it has not been a major update for years except a few minor revisions. All manufacturers are gearing towards NVMe protocol, thus M.2 interface is becoming a mainstream choice for newer PC build. No matter how fast the SSD evolves, it will be throttled by the 600MB/s bottle-neck of the SATA bandwidth if it marries this interface. But don't worry Gump, just go to the army then start a shrimp business and you'll do well without her.
However, there is still an Eärendil's star at the end of the tunnel and that is the cost of building a super fast mid-range multimedia PC is once again much more affordable than years ago for all of us. Even though NVMe is almost 5 times faster but I'm sure not everyone needs more than SATA III given the more affordable price and normal daily use conditions, or at least NVMe shouldn't be the sole reason for expensive mobo+cpu upgrade. Most of us can spare a few more seconds or minutes while transferring large data such as you-know-what-i-mean collection or installing new games once in a while.
on sale
Samsung 860 EVO 500GB 2.5 Inch SATA III Internal SSD (MZ-76E500B/AM)
Innovative V-Nand Technology: Powered by Samsung V-NAND Technology, the 860 EVO SSD offers...
Enhanced read write speeds: Sequential read and write performance levels of up to 550MB/s...
Secure encryption: Protect data by selecting security options, including AES 256-bit...
Warranty and compatibility: 5-year limited warranty; Windows 8/Windows 7/Windows Server...
on sale
Folks who deal with video editing for a living might really have to get M.2 SSD though. So let's move on right below for the NVMe 970 Series.
---
SLC, MLC, TLC explained in plain ol' English.
The first generation SSD in the market was expensive. They are fast because they use Single-level Cell (SLC). And as the name implies, its NAND Cell can only store 1-bit of data per cell --not a lot. As the NAND technology progressed we began to have MLC, or Multi-level Cell --and then Triple-level Cell (TLC). To be correct, TLC has been around much longer but only exists in cheaper USB flash drives due to their lower level of endurance; which makes them unsuitable for system storage. But let's take a look of the differences between today TLC, MLC and SLC.
First, imagine three crazy girls and each one of them decides to build a barn for their pets. Mary has a little lamb, Jane has 2 horses and Cruella has 97 puppies.
Now the kind of animal that Mary, Jane and Cruella own isn't important; but we all know they use their barn to keep the pet. Which is a normal thing everyone does.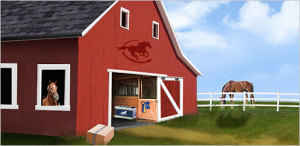 Now I'm not sure about Mary, but having a single lamb for the whole barn is overkill, not to mention the costs of construction.
For Jane on the other hand, it's still an investment but then she uses one barn for two horses and it's sure cheaper than having to build two barns for two horses.
Which then brings us to the next lady. In this case, Cruella seems to be the most economical person because she has one barn for all 97 puppies.
Of the three girls, it's easiest for Mary to find and take her pet out for a quick walk but it costs too much to build a barn for one pet where in reality, most people can't afford it. If Mary has 10 lambs, that means she'd have to build 10 barns! Same reason Single-level Cell isn't a great option for mainstream consumers.
On other hand, 2-bit per cell MLC is cheaper and still performance-efficient because if Jane has 10 horses, she only wants to build 5 barns. It also just takes a few minutes for her to gather all her pet or put them away. Plus it's half the price Mary would have done.
Last of all, it's cheapest for Cruella to keep her 97 puppies because it only takes one barn. The drawback is it'd take more time for her to retrieve all the little puppies out of the barn and put them in place. Not to mention what kind of damage these little guys could do to the barn, thus reducing its endurance level. That's what TLC is about.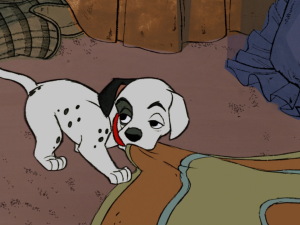 Then someone comes up with a 32-story barns. See, it'd take up a large area to build 32 barns adjacent to each other, lots of materials, labor works for each foundations and many other underlaying costs. Now it takes a whole lot less space to build a single barn with 32 levels (high-rise apartment life, anyone?). That single barn, as the matter of fact, could be bigger in rooms and wider in size and still doesn't require as much land as 32 different barns.
It's the best invention for Cruella because if she has all the puppies, she can separate them to different levels of the 32-story barn. And because the space is larger, every puppy has more room to play and run around so they wouldn't feel bored and chew the walls out. That's how V-NAND TLC is a great improvement to traditional TLC. And if the SSD manufacturer implements an intelligent firmware/controller, there isn't much sacrifice in performance between MLC and TLC under normal use circumstances.
To best understand Parallelism, first imagine two 10-gallon fish tanks.
The first tank has 5 guppies ($2.5/each) and the other lives a big ass gold fish ($1). Now you feed both tanks the same amount of flakes; the guppy tank will finish the meal a lot faster than the other tank. However, the gold fish though slower, it can eat up a lot more flakes before it fills up the belly. And the gold fish is cheaper too. The drawnback is it's also a lot more messy than guppies so you should have a good filter & aquarium (controller) to manage the fish.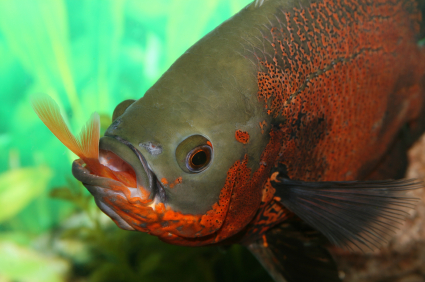 When you have NAND package that can store more transistors that means you have more room to store data.So you don't need too many NAND packages like you used to. But when the data has only 1 queue to go to, it slows down the transfer process, thus reducing the paralellism performance.
---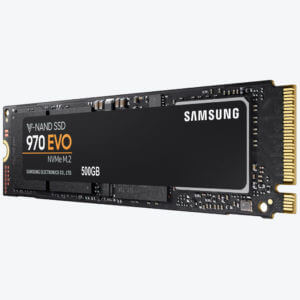 Since the release of 960 Series in fall of 2016, it's been nothing but the greatest times for these Samsung NVMe SSD's. Performance is fierce; great controller, innovative V-NAND, super energy-efficient. Thanks to them, many people say they finally could use the internet meaningfully, like researching procreation. So what's the drawback and why the 970 series even needs to exist now?
Speaking on behalf, and in great honor, of all the broke enthusiast pc builders once again, I'd say the 960 series is certainly much less affordable than its SATA cousins, by at least 50 bucks. Fortunately if you noticed one thing about the 860 Series vs. 850 Series comparison above, each new Samsung SSD generation always brings along not only faster performance, more beautiful sale reps but also better price for the rest of us. So, bless these V-NAND plots.
THE NAND
The 950 Series got 32-layer 128Gbit V-NAND, which was a big step up from the 32-layer 86Gbit V-NAND of the 850 Pro.
The 960 Series later upgraded the V-NAND once again to a whooping 48-layer 256Gbit in size. That resulted in an improvement of twice more the storage capacity per die and twice as energy efficient than the last generation V-NAND.
The 970 Series today comes with the badass 4th-Gen 64-layer 256Gbit V-NAND (512Gbit for 2TB model).
Let's get this out of the way because we were too enthusiastically concerned, the new 970 Series is definitely a lot cheaper than its older siblings.
When the die shrinks and layers of transistors grow, Samsung is able to produce the same capacity drives from yesterday at a much lower cost today. Remember, it was challenging to fit 2TB of space on the small M.2 2280 card then, because you'd need so many more NAND packages while the platform has very limited real estate. But that is no longer an issue now, because one single 64-layer 512Gbit NAND package can easily deliver 1TB storage capacity without looking thicc.
THE RAM
LPDDR3 is now replaced by LPDDR4 just exactly like how things have changed for the 860 series. In case you missed it, Low-power DDR4 has a max transfer rate up to 4266Mbps –that's 2.2x faster than LPDDR3 and 4x faster than the LPDDR2 in 950 Series.
THE CONTROLLER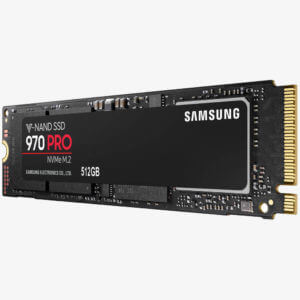 While the 970 EVO has TLC/SLC V-NAND and the 970 Pro has MLC V-NAND, they both share the same brand new Phoenix controller –in a similar fashion to how the MJX controller is distributed to all Samsung 860 Series.
The previous 960 Series used Polaris controller and the Phoenix controller truly rises from that platform. This controller houses an 8-channel 6-core processor, with one of them cores is dedicated to be the pimp between the motherboard PCIe 3.0 x4 and the SSD. It's a significant role because someone gotta know a guy who knows a guy who can do the job. This keeps the SSD more responsive and ready, however it slightly raises the power consumption by almost nothing.
As far as the controller being cool, it is also slightly overkill for both the 970 EVO and Pro.
Folks who have a chance to come across the Z-SSD SZ985 before, you probably notice that they are equipped with the same Phoenix controller at heart. The SZ985 series is Samsung's top of the line, high-endurance high-performance, enterprise solid-state drive. They are typically found in the server room and loot boxes after a major boss. Hence there is nothing these client TLC/MLC V-NANDs could even do to make the Phoenix sweat. Legend says if you could successfully raid this Phoenix, you'll become the new Iron Foot and replace a superhero that Netflix recently axed.
So, good stuff. Sequential read maxes out at 3500MB/s for all 970 Series. While this number isn't unfamiliar to the 960 Pro, it is a healthy improvement from 960 EVO at 3200MB/s before.
Sequential write of the 970 EVO varies between 1500MB/s (250GB model), 2300 MB/s (500GB) and caps at 2500MB/s (1TB, 2TB models) before the SLC cache portion runs out. And when that does, sustain write performance will drop to 300MB/s, 600MB/s and 1200MB/s for 250GB, 500GB, and the 1TB/2TB, respectively –due to the natural behavior of TLC type.
Is this any better than last year model?
Yes. The 1TB 960 EVO has its best sequential write only at 1900MB/s, before it experiences the same performance dip as all the Old EVO and the New.
On the other hand, 970 Pro sequential write is a solid 2700MB/s all the way to the end of the day –such a glory power of MLC V-NAND. However, most people would opt for the EVO version instead of Pro because of the price difference. A hundred dollar more might not justify the extra cost, when daily use could never realize the potential of the Pro model.
CONCLUSION
As you see, there are multiple upgrades for the 970 series compared to the last generations –from the V-NAND to the new controller to the greater endurance level, and most importantly, a great price –all make the 970 EVO/Pro a great contender for powerful builds even though you didn't win $1.6B lottery ticket.
---
---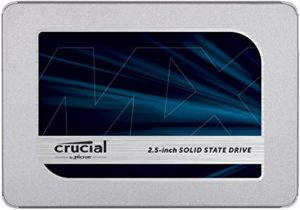 Crucial MX500 is semi-worthy successor of the beloved MX300 (
sick review here
).
The MX500 made a remarkable leap from the MX300 386Gbit 32-layer to 256Gbit 64-layer TLC V-NAND, results in 30% smaller NAND package and just as much cheaper when it comes to the price tag. On top of that, Crucial brought in the new Silicon Motion SM2258 controller to discipline all these naughty NAND chips.
However you may wonder, woah dude 386Gbit to 256Gbit is obviously a downgrade. But not necessarily all a bad thing this time…but not that good, either. Hence, "semi-worthy". No chance lifting that Hammer though.
In all seriousness, Crucial (a.k.a Micron) initially planned for 768Gbit die capacity in the release of 2nd-Gen 3D NAND, but decided to stick with a more traditional 256Gbit to make life easier for other vendors in case they need to cook up Micron NAND with their own controller. Perhaps this approach could have some negative impacts on cost of production and overall energy consumption. Yet on a better note, it definitely helps performance and gives SSD controllers ample time to catch up with more advanced NAND.
At first, the MX500 has Samsung 850 series in its scope but after all said and done, MX500's performance still lags behind in most random write tests. Now the "but", and it's a big "BUT" –the MX500 is a very fierce opponent with many cool tricks under his sleeve.
For example, you can get two very significant trickled-down server techs in Crucial MX series that many comparable SSDs lack, which are parity scheme R.A.I.N and Data Path Protection –both of these features are not gimmicks in any sense.
Data Path Protection, or End-to-End protection is like having a team of highly combative and intelligent S.H.I.E.L.D agents who monitor, track down and correct every single piece of data in and out of the SSD to assure their integrity intact and properly stored.
Other the other hand, R.A.I.N is a redundant-array of independent NAND protection used in enterprise solid state drives –because sometimes error-correcting code protection just isn't enough for SSD like it is for RAM. This algorithm allows a more successful chance of recovery upon data failure which is extremely important for solid state drives.
For such enterprise features, you'd think the MX series should be ridiculously expensive yet we all know how quite the opposite that is. On top of that, MX500 is also more energy-efficient than MX300 and Crucial's customer service is always known to be top-notch. People who have loved Crucial SSD from the the first day, most likely still go out and grab the MX500 today without a doubt.
Now the drawback is, having these kind of data protection is almost like signing a deal with Crowley. There is something that must be sacrifice and in the case of the MX series, the lag. We often experience a spike in latency during sustain write performance that other SSD doesn't seem to be affected. I'll explain more about in the Sandisk Ultra 3D review below. But I guess we could cut it some slack and be glad that this is a small trade off and daily operation might not be able to reveal the ugly side of the MX500.

on sale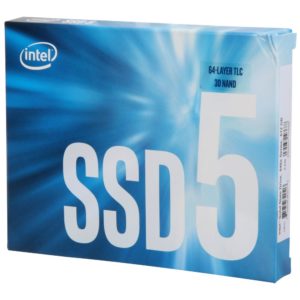 On paper, the Intel 545s has almost the same hardware components as Crucial MX500 sans the enterprise data protection package. It has similar 64-layer TLC 3D NAND and the Silicon Motion 2200's controller.
However to be fair, the Intel 545s was the first one in the market to implement and had to brag about the 64-layer 3D NAND in summer 2017; and it certainly has every right to do so. The new NAND is innovative yet affordable, has very small footprint, energy efficient and possesses impressive burst write performance thanks to the SLC cache portion similar to Samsung's TurboWrite and Crucial's Dynamic Write Acceleration.
Though it has the same pitfall as any other SSD using this kind of multi-tier caching system where sustain write performance would take a dip when the SLC buffer runs out, the Intel 545s didn't seem to be out of breath, not even once in that race.
What does that mean? Well, take the Samsung 860 EVO 500GB SATA III for example. It has 520MB/s write speed and gets throttled down to 300MB/s when SLC cache is exceeded. The Intel 545s SATA III on other hand, starts at 500MB/s and only suffers a slight drop to 475MB/s once the SLC is filled. The best part is it manages to stay at this speed all the way until every one of the five little ducks comes home.
Be that the cool NAND Intel has manufactured, or the overclocked SM2259 controller –they all play part of the great performance output of the Intel 545s. It can stand a challenge to the grand master 860 EVO even. Like that 3-minute fight between Frank and Yip Man. The Intel 545s packs some serious punches.
For those who concerned, though it may not have the top of the line enterprise features like MX500 as we previously mentioned, the Silicon Motion SM2259 controller itself does provide basic hardware end-to-end data protection and ECC on both controller's own memory and the main DRAM. That is decent enough to keep everything safe and sound under the hood for time to come.
Speaking of safe and sound, I also personally like the thermal pads Intel has carefully laid on each of the NAND package and the controller for that extra heat dissipation. Intel is known for producing reliable product for a reason and here it proves that. Small touch, big satisfaction #Shesaid.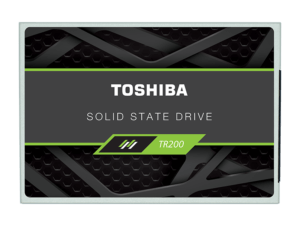 The Toshiba TR150 we reviewed last year was a nice SSD contender, for the race to the bottom –in term of both performance and price.
It sacrificed a lot of things to be affordable and attractive to the low-end builds. But God why? Because in reality, there is really a big and wild market for such mega-super-entry SSD.
While all other OEMs purchase Toshiba's NAND to tap in the busy mid-range competition, Toshiba themselves see this opportunity to pick the low hanging fruits. So last year, Toshiba once again put one of their fine 64-layer BiCS3 TLC 3D NAND into the core of the TR200. But then they equipped this could-have-been-decent SSD with a should-have-killed-it-with-fire Phison S11 controller. This controller doesn't even have DRAM buffer.
The Phison S10 in the OCZ TR150 is an 8-channel 55nm controller while the Phison S11, supposedly to be an upgrade, has only 2-channel and fabricated on 40nm process. It's another way to sell SSD cheaper and Toshiba managed just that: one step forth (64-layer 3D NAND), two steps back (No DRAM and a lousy controller). However, it's a little faster than TR150 in burst write performance so it's got that going for it, which is nice. Now when it comes to sustain sequential write, the horror story starts to unveil itself slowly like a 10-episode ghost story, just not as decent.
*play this OST along before you continue reading.
…During sequential writes, the TR200 manage to have a heart attack and come out worse than its predecessor. Maybe it was seeing things. At roughly 130MB/s of sustain write speed, the TR200 also accidentally loses to many modern mechanical hard drive. Most HDD can do 160MB/s without much struggle.
But hey, SSD consumes a lot less energy than HDD right. This SSD is going places. Not to my PC, but places. I might be slightly ok to have the TR200 in my Gameboy, PSP or the Pi but I wouldn't let any computers touch it with a 8.5-foot Wing chun pole.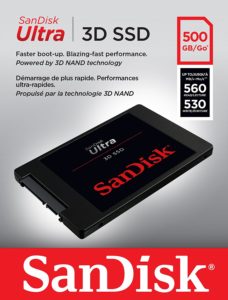 While Toshiba is on the run for low-end SSD market, other manufacturers are golfing away the day in the mid-range frat house; Intel, Crucial, PNY, Samsung EVO above are some examples of the good to great solid state drives in this tier.
If I personally have to sort, the preferred order probably goes something like Intel 545s > Crucial MX500 > PNY CS2211, with all things considered –performance, features, reliability and cost. Samsung can get out of here because no one can touch their EVO/Pro.
So where is Sandisk really positioned in this comparison?
In our last Sandisk SSD review 3 years ago, we had the opportunity to experience the one of the very first TLC solid state drives in the market –the Sandisk Ultra II.
Back then, this SSD relatively brought a pleasant breeze to the ever expensive and luxurious flash storage of the custom PC hobby. It was the battle of all MLC NANDs and not many people would give a second look to the unreliable, turtle TLC; thus most manufacturers didn't dare to sail this strange water.
By developing nCache, a proprietary architecture technology that reserves a portion of the NAND to be operating as SLC-like NAND, Sandisk was able to throw the Ultra II into the the ring with pride. And that SSD, it stood strong against some of the biggest giants of its time. The nCache was a clever, clever approach to speed up a 3-bit cell SSD. It not only allows the drive to mimic performance of the more expensive MLC NAND for awhile, but also reduces the wears and tears on TLC NAND significantly by having all redundant writes happening on to the durable SLC portion at first (SLC can withstand a higher amount of P/E cycles).
Fast forward to this year, we once again welcomes the Ultra 3D home like an old friend whom we have known a long time ago. There and back again. With some pots. Yet unlike the Ultra II, as the name implies, the Ultra 3D is equipped with the brand new third-generation 64-layer 3D BiCS TLC NAND.
Are you disappointed yet? Right, it uses the same NAND in the TR200 disaster we just talked about. We were slightly concerned. Fortunately, Sandisk didn't screw it up or cheaped out on hardware R&D department.
The Ultra 3D comes with Marvell 88SS1074, a tried and true excellent controller at heart. Sandisk, as a subsidiary under the WD wings, has sufficient resources to tackle several factors that makes a SSD great and the result speaks for itself. The firmware is carefully developed in-house. They do the needful and whatsnot.
One of the great features come out of this that you'll get from the Ultra 3D is Multi Page Recovery, a similar technology to Crucial's enterprise R.A.I.N in the MX500.
Essentially, Multi Page Recovery produces parity for every form of data comes in by the ratio of 5:1 as a method for error correction. That means for every five pages of data there is one exclusive page reserved as parity in case of data corruption that cannot be recovered by ECC DRAM. It's basically meant to safeguard your data in bad case scenarios.
With all that in mind, the Ultra 3D looks very promising before we put it on the bench. For most part, the performance of Ultra 3D is nearly the same level of the Intel 545s, especially in senquential read benchmarks. However, it falls behind slightly on random write and sequential write tests. It also takes a backseat when it comes to mixed performance where the Samsung 850/860 EVO completely dominates every round.
That sounds pretty bad already, doesn't it? Not really. Because in real world, these numbers don't really show a noticeable advantage for end-users.
In fact, the Ultra 3D cannot lead because it belongs well in the middle of the pack; where it truly shines best and at the same time remains pretty attractive in price. We find that the Ultra 3D manages to perform I/O tasks very consistently even when the free space is running low which is a huge deal for TLC V-NAND solid state drives. Most other TLC SSDs would drop to HDD performance given the same condition and the Ultra 3D successfully avoids just that without breaking a sweat. Let us elaborate.
We'll use the MX300/MX500 as an example. This MX series almost always shows up at the top of the chart but it has a major latency flaw, often occurs when the storage capacity is filling up or when the data protection algorithm is busy processing input packets.
It's like when you are driving at 70mph consistently throughout your highway road trip but every so often you have to stop on the side of the road and search the confusing paper map to find your next exit, or do what you gotta do. This adds between 5 to 30 minutes to the travel time. Your friend on the other hand knows the all the shortcuts and backroads, so even though she only does around 55mph all the way, she finishes the trip before you. The average velocity of her car is 55mpg, yours is 70mph but due to the stops (latency) you arrive at the destination much later.
I'd love to have the Ultra 3D at the heart of my PC. It could be one of the best SSDs for gaming rig or high-performance laptop, easily.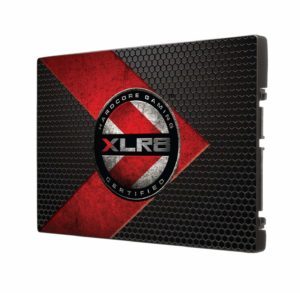 While other manufacturers are riding the TLC 3D NAND bandwagon, PNY is having a time of its life riding solo electric bicycle. The CS2211 is a planar MLC solid state drive, a rarity as of late. First PNY picks up the 15nm MLC NAND from Toshiba, then later gives Phison 10 controller a lift. At the end of the day PNY took both of them home and started the dissection, for science ofc.
Fortunately what comes out isn't anywhere like the human centipede movie. The PS3110-S10C-12 controller used in CS2211 240GB is actually a simplified version of the real deal. This controller has only 4 channels and is a lot smaller than the full-size PS3110-S10-X controller in the 480GB model. As you can see even though they are under the same product label, different capacity sizes carry different hardware components and the performance will not be the same.
However thanks to the natural performance of MLC NAND, the CS2211 turns out to be a decent solid state drive. It might be expensive, it might consume a bit more energy but sequential read and sequential write of the 480GB model are really up there in the same league at the big bois Samsung 850 Pro/860 EVO. Random read and write benchmarks on other hand, starts to show the ugliness of the controller hence you'll find CS2211 480GB somewhere in the middle and the smaller 240GB is almost dead last on the charts.
It's tough to say whether CS2211 is a solid choice solid state drive. It shines like a star in sustain read/write performance but slow like a corpse in random read/write performance. On the other side of the coin, its MLC NAND on theory is more reliable than older TLC. Then in real world, users might not even notice the performance difference between the CS2211 and Samsung 850 Pro/860 Evo.
I guess this MLC SSD is a great buy for any other storage needs besides a power build's system drive. Meaning, it is ideal for gaming console, drop-in HDD replacement for daily computer. Heck, I'd have used for my work laptop given the chance. However, you need to keep a keen eye for the price since MLC solid state drive tends to be expensive and not as fast as the newer TLC + SLC caching SSD; such as Intel 545s, Crucial MX500 and especially the 860 EVO.
---
Specs Cheatsheet between MX500, 545s, TR200, CS2211 and the Ultra 3D

Model

NAND

SLC Cache

RAM

Controller

Interface

Crucial MX500
Micron 256Gbit 64-layer TLC 3D-NAND
DDR3
SM2258
SATA/NVMe
Intel 545s
Intel 256Gbit 64-layer TLC 3D-NAND
DDR3

SM2259

SATA/NVMe
OCZ TR200
256Gbit/512Gbit 64-layer BiCS3 TLC 3D-NAND
None
TC58NC1010 Phison S11
SATA III
PNY CS2211
Toshiba 15nm MLC
DDR3
Phison PS3110-S10-X / 12
SATA III
Sandisk Ultra 3D
SanDisk 64-layer BiCS3 TLC 3D-NAND
DDR3
88SS1074
SATA III
---
However, I'm sure you already know there are more to it besides just the numbers; that's why we had to grind through all the untold strong points and the weaknesses of these SSDs just now.
I hope you had a good time reading this lengthy review though. And please, share some insight regarding which SSD you would have picked because it'll be a great help for community and world peace. Thanks!
4K Random Read (Burst – MB/s)
4K Random Read (Sustained – MB/s)
4K Random Write (Burst – MB/s)
4K Random Write (Sustained – MB/s)
128K Sequential Read (Sustained – MB/s)
128K Sequential Write (Sustained – MB/s)
Here's the moment of truth, the performance comparison of these solid state drives.
---
---
p.s The next time, also check out our
Tiny Reviews section
for something more light-hearted and much shorter topics to digest; especially if you are interested in knowing all the impulse buys that we are slowly wasting our retirement savings on.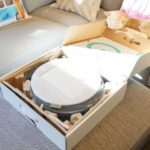 Affordable Robotic Vacuums Comparison : Eufy RoboVac 11S vs. Ecovacs Deebot N79S.
...hence I ordered two entry-level yet features-packed robotic vaccuum cleaners, hoping they could fight each other like what I saw them Battlebots do on Youtube...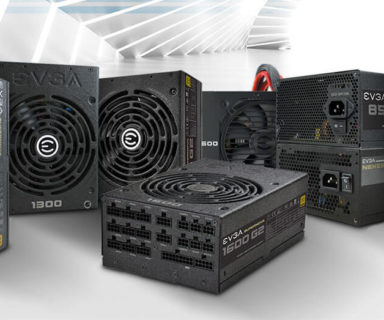 The differences between EVGA W, B, BT, BQ, B3, G, G+, GQ, GS, PQ, P2 and T2 Power Supply
--...So EVGA boss wakes up one day and asks the ultimate question: how can we cause chaos? And the severely under-paid marketing intern probably answers:..