The Best and Free Programs
Build Your Own PC
Where To Buy Hardware Components ?
There  many options to purchase computer components or other electronics online, but very limited when it comes to brick and mortar stores. Hence, CPG always has a quick and straight-forward product price report through Amazon for your convenient shopping (Disclaimer).
Nevertheless, that should not be the only source you look for during the process of building your own computer: always do research, always compare prices. Here is the list of recommended websites and stores you should give a shot for shopping:
They are two largest online stores for all your electronics and technology needs.
Both Amazon and Newegg customer service are good, shipping is fast, payment is secured and return policy is just as commendable. In most scenario, you will be able to get all the parts recommended on Custom PC Guide .net to build a system via these two websites.
I have done most of the homework and testing on different components just to give you the best and easy-to-find recommendations. The drawbacks of online shopping is you get less of technical support, virtually no chance of touch and feel of the product and often confused how certain features work. That's why I am here :) ! I hope this place will be your first visit when you need help on building your own computer.
Ebay, Craglist, TechForLess, etc..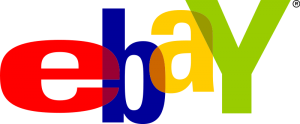 You may find the best deals on any stuffs you are looking for from these sites. However many of them are used, refurbished or even counterfeit. Some product may be dead on arrival. Or fry itself. I don't want to be the one dumps gas onto the fire, but there are chances that you cannot return the defective item. However with all those negative possibilities out of the way, if you know what you are doing and who you are dealing with, you still can get the best out of those webstores. Sometimes it is even better than the more popular stores.
I have a buddy who usually builds really awesome gaming rigs with parts from these sites. He once made one for $800 and resold it for almost $1400. I say that is heck of a deal since it did not take him more than three days of ordering, assembling and shipping it out.
Be sure to look for reputable sellers, research for product prices carefully (it should not be at the level of too-good-to-be-true!) and pay close attention to product's description as well as return policy.
MicroCenter, Bestbuy, Fry's…
BestBuy is familiar with almost every tech-savvy person that I know of. If you need a laptop, you will come to BestBuy. If you need a branded desktop, you will probably go there, too. However, if you are to build your own system you should look elsewhere because Bestbuy does not carry as many variety of computer parts as other online stores and I have heard quite many complaints about their sales team.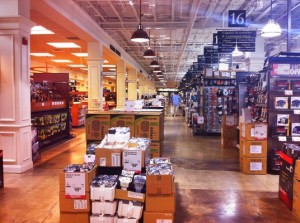 The only brick and mortar store that could possibly compete with the Internet is MicroCenter. If you happen to live close to a local one you are born lucky. There are people who would drive across state to come to MicroCenter. These chain stores have very decent customer service and their tech advisors are quite knowledgeable. Many times we paid the store a visit and came up with some random technical questions, most of them are well answered by the sales guys there. And better yet, they have a lot of computer parts in stock with a extremely competitive price (CPU prices sometimes even lower than Newegg or CPU + $50 Off Motherboard bundle). They also have a Build Your Own Computer department there. The return policy seems to change recently to compete with other stores and it is a good thing : no restocking fees and 30 days of return on any parts.
Some other stores that might be well considered are Fry's, HHgregg and small local pc stores but I would say these are hit or miss in term of stock and options are usually low. However, it never hurts to try for the best deals. That is part of the fun to build your own computer: when your $700 PC smokes a $1600 brand-name computer by a mile :D !
What instruction or tools do you need for a PC assembly ?
If you have no idea how to assemble a custom computer, you definitely have to check out these instructional build your own pc video clips put together by NewEgg. They do a very good job of explaining all the steps you will go through during the whole building processes. It cannot be any better marketing than this :P Newegg give out useful information for free and they get a lot back in return. It is one way of creating a persistent income online if you know about marketing and all its strategy.
Then would you build a computer without a toolkit? Of course not. I used the common Philip screwdriver throughout the assembly. Some tool maybe a little bit overrated such as the anti-static mat or anti-static wristwrap, but it never hurts to be a little bit cautious especially on your first build. If you do not have these accessories, you can replace the wristwrap by touching the side panel of the case to release all static discharge on the body. You do not really need a anti-static mat, but be sure NOT to work inside the computer on a carpet while wearing short and sweat pants. But in any case that you really need to buy one, here is the list: