What is Custom PC Guide dot net ?
Short story long, www.custompcguide.net is a fairly young but resourceful blog that shares everything you need to know about building a custom computer. Technically + Literally.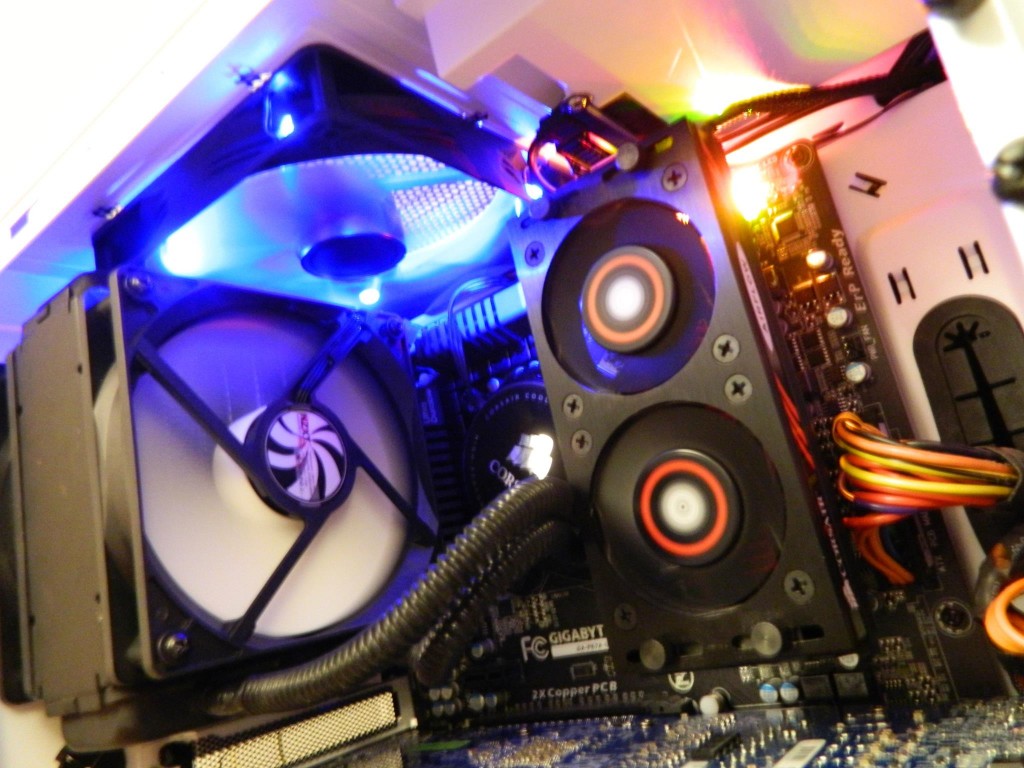 In such modern age like this when new website is blooming everywhere, everyone writes about everything you can imagine. Thus sometimes the info you find from the Internet could be very saturated. The need for a specific and unique information is also increased. Perhaps, it is about how to build a custom computer step by step.
In 2010 I learned to create my first blog, The Arts of Martial Arts (www.silveryhat.com) website. I always love to train and talk passionately about traditional Martial Arts and its Philosophies, so it was very naturally for me to start something like that.

I began to see how the readers from every parts of the world (and even different mindsets) become truly appreciating all the articles and stories on the blog. I soon realize they love the website not only because the content were rich, were unique or helpful but also because the readers are able to communicate and reach out to others who have the same interest and the same life style.

I was very glad that I did what I did for all the martial arts disciples on silveryhat.com.

Fast-forward to today, I always want to do the same for my second hobby as a tech guy; to helping you and any tech-savvy person build your own custom computer system. In return, we can all learn from each other in one way or another (trust me, sometimes you find even better and far more valuable information in the comment section than the actual post itself!).

Henceforth, you will often see Custom PC Guide .net appears on a google search more than ever before.
All the advice and instruction, or recommendations here are free and unbiased. No one pays me to promote something over the others. I do it for my passion in computer technology. I prefer to deliver the better and helpful content you can find and they all comes from my own experience, or knowledge with my local customers.  Therefore, you will approach my honest opinion in each article to keep you up to par with the modern computer hardware.
If you happen to disagree on something I explain, I will be very glad to take on your advice constructively. It is even better if you could contribute a guest post to make Custom PC Guide .net a more informative place for all other Custom PC Builders.
It is also important that I mention about the ads you may see on this blog. I don't really like advertising a lot and I try to keep them to the lowest count as many as possible. On the other hand, the affiliate links from each product are hand-picked and it is one of the most subtle way to keep the expense on hosting service manageable (Disclaimer).
For those good hearts who always seek Amazon affiliate links on my blog to let me have the commission, I really appreciate your kindness!  That means a lot to me and partially motivates me to keep the blog always up to date with the most helpful articles (I'd do that anyway, no matter what :D). If I may ask for another favor afterward, I'd love to befriend you on Twitter, Google+  or Facebook so we can share random experience with computer; that may someday help the next person in line.
BTW ! Be sure to join Custom PC Guide .net news-feed to receive monthly update on new articles and special sales on hardware components!
What to Expect ?
Custom PC Guide .net blog is always a work on process and I plan to deliver as many beneficial articles as time allows. It should be vast enough to cover different custom PC configurations on different budgets. It must also aim for the best value products that worth every penny spent, not the most expensive ones.
The blog meant to show you how much better a custom computer can be and how much money you can save by building your own. Moreover, my friends, my readers and I will gradually add more tips , guides and even comments to help you get the best out of your machine.
I also have plan on explaining how people can earn money by working from their PC. The section is a small but I'm sure it will be a very interesting topic for those who wants to find an additional cash flow using their new custom computer. It is always fun to create a working passive income stream that one day replaces your 9 to 5 job ;) !
Who should you contact ?
If you have a question, new idea or just want to say hi. Let me know! I'm all ears :) admin@custompcguide.net
Who am I ? Silveryhat ?

I'm glad you have read the page this far to know more about Custom PC Guide .net. I think you may like the The Arts of Martial Arts at silveryhat.com, too! It has a lot of informative articles about life-cultivation, health-preservation and self-defense techniques. I also really appreciate your visiting on the blog today and I hope I get to know you as much as you read about me here. In this section, I will tell you a bit about me as how others have seen how I am on the web.  First, I am the designer of Custom PC Guide dot… Ok! alright, I know! gotta cut all the crap and stop beating around the bush haha :P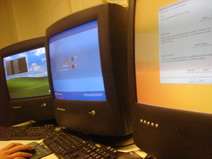 My name is Paul Luong. I am a traditional Martial Artist disciple and a tech guy. I happened to have a lot of chance from helping people fix computers or to build a complete system since I was pretty younger. Those days naturally expand my knowledge on technology and computer components. Along with my own hands-on experience and what I learn from my friends and books, I have so many tips but too little local audience to deliver.
I realize that there are more people around the world also need this type of helpful information, and can really make use of them. Therefore, I put together this blog to express my passion and knowledge on building a custom computer.
Everyone has their own certain limit of knowledge and I do, too. I know there are plenty of room for improvement and I am ready to learn more from you or anyone around me. But at the end of the day, I assure that everything you find here must be better than good, it must be great. Because good just is not enough for us to learn!
Now that you know me. Why not introducing yourself and your blog in the comment section ? (I do not mind external link but it must not be spam or non-tech related!)