### OLD AD CODE WAS HERE ?>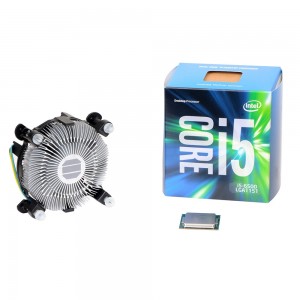 If you accidentally read the article Intel Skylake i7 6700k, i5 6600k vs. Haswell and Sandy Bridge Processors the other day, you probably have learned that the new 6th processor is a worthy upgrade over Sandy Bridge family that happened 4 generations ago.
In term of raw performance, it's somewhere in between 30-45% faster than Sandy Bridge plus Z170 chipset opens up opportunity for us to throw in a few DDR4 memory so our computer could be really advanced fast. The new architecture also makes use of NVMe protocol for on-board SSD via PCIe lanes, which is particularly ideal for a small footprint PC like this one we're doing today.
Let's compare note!
My nerd friends declare they'd seriously considering leaving the basement for once and going Putin on me for not having the i7 6700k, or even i5 6600k in this build. Why they'd want that ? Because PC MASTER RACE, that's why!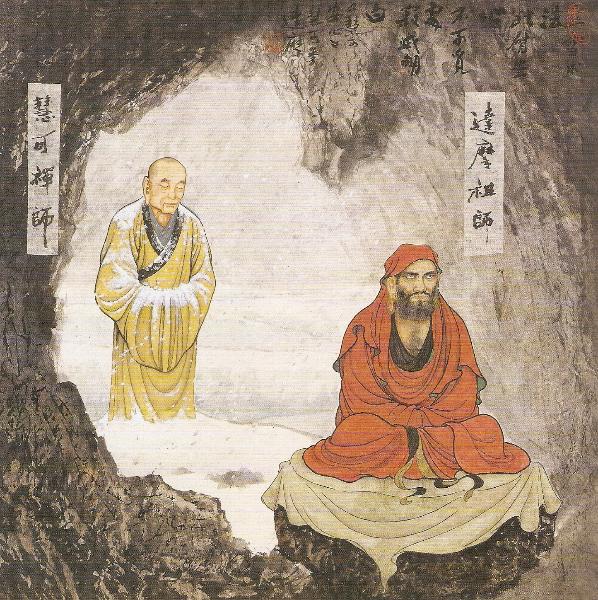 However, after careful consideration –which consists of me meditating deeply like Bodhidharma for over 3 minutes followed by necessary shower thoughts– I have decided the i5 6500 is a better candidate for our little gaming rig today.
There is nothing wrong with i5 6600K if you got the extra $50 to spend, but you will then need to buy an additional CPU cooler to pair with. The i5 6500 is bundled with a stock cooler and has a TDP 65W while the unlocked 6600K is over 90W with no stock cooler.
That means at the end of the day, the price difference is actually about 406 bananas (59 cents per three, that is) and you'll have a hotter system to deal with.
In our mini itx case, heat will be the cause of overall slow down, hence let's push the pedal close to the rev limit but not over it.
When it comes to performance race between the two, i5 6500 has a PassMark score of 7039, while i5 6600k delivers around 7785. That can be interpreted to a real world gain of a few extra seconds on the loading screen or during multi-core video encoding and photo editing tasks. Which either way, does not affect our truly in-game experience one bit and I'm sure we could live with that.

on sale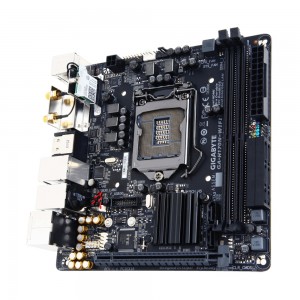 There are a bunch of mini-ITX boards readily available for your desires. At face level, Z170 chipset gives you full ability to overclock an unlocked processor while H170 isn't as capable.
Under further investigation you'd find that a few features are less or not available on H170 platform versus Z170, such as couple less USB 3.1 ports, no Smart Sound tech and most importantly, not as many PCIe lanes.
On a typical ATX board with Z170 controller, you're looking at two to three PCIe x8 lanes for SLI or Crossfire, a few more x4 and one or two x1 lanes for miscellaneous add-on cards. Yet the keyword is ATX.
Our Mini-ITX could probably pack at most one full PCIe 3.0 x16 lane and that's it! That means whatever bandwidth the H170 provides (20 HSIO lanes vs. 26) is already more than what we can force out of the motherboard. Which all comes down to overclocking feature. Well.
In today build, I'll gladly accept Gigabyte GA-H170N-WIFI as the beloved foundation for our gaming rig. It costs less than $120 and is packed with a handful of everything we need to run a serene, forever alone gaming session : Wireless-AC 867 Mbps, M.2 socket, 115dB SNR Audio chip, USB 3 Type C and two DIMM slots for dual channel DDR4's.
Another variation of this model is the GA-Z170N-Gaming 5 with more fancy HD audio controller, optimized ethernet chipset for MMO games and Digital PWM for overclocking purpose. Well.
16GB is slowly becoming a standard this year; though for most of the days, 8GB of RAM definitely give your system plenty of room to wiggle. But since our mobo is limit on the memory slot counts, let's set it at 16GB once and not to worry about it again for awhile.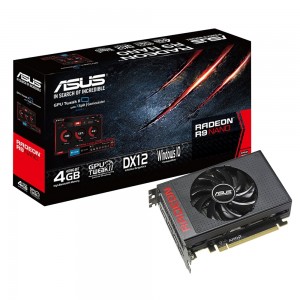 We have several options to choose and it's actually confusing if you are out of touch with today video cards. So I'm gonna list them in performance order for your convenience. The GPU plays an important part in your total budget for the build. It could be up to $1400 or as low as $700 if you just use the on-board video controller.
In my opinion the GTX 960 is a pretty cost-efficient video card that lets you play any games you want, but not too serious about maxing out all the visual settings just for kicks.
NVIDIA GTX 950

NVIDIA GTX 960

NVIDIA GTX 970

Radeon R9 Nano

Phanteks Enthoo Evolv iTX Case, Window PH-ES215P_BK Black
Enthoo Evolve ITX includes 1 x 200mm fan in front. Ability to upgrade to additional fans...
Appearance: Metal exterior. Clean and Compact design. Clean interior
Extreme cooling capacity. Support for up to 5x 120mm / 5x 140mm / 1x 200mm fans. Comes...
Provides up to 3 different installation areas for slim and thick radiators varying from...
Phanteks Enthoo Evolv is a beautiful chassis with creative craftsmanship. You have a clean cable management system, a windowed side panel, PSU / HDD separate compartment at the bottom along with side bracket for SSD mount and space for up to 4 fans. It can support full-length video card so you might not even need to purchase a mini ITX GPU at all. The best feature that we like is location for a full pledge water cooling kit to be installed.
What's not to like ? No optical drive bay. Or perhaps its 14 inches height that's slightly against our goal for a small ITX build. That's tall enough for Jesse to pack all the meth bags inside instead of hiding them under the kitchen sink. If that was the case, please proceed with Silverstone Sugo SG05-Lite. Yes it's the same one we used in the 2015 build.
Below is the summary to save you a click.
Silverstone is an innovative manufacturer and yet they aren't so well know to the mainstream enthusiasts as Corsair, Thermaltake, NZXT and other brands. However, they have a great respect from experienced builders so they got that going for them, which is nice.

Our chassis today belong to the Sugo family, code name SG05-Lite and it comes in two color variations. First off, this baby is really small, only 8.7″ in width, 6.9″ in height and 10.8″ deep (222mm x 176mm x 276mm). Which makes me wonder if a new-born puppy would have any chance to fit in it at all (but that is a good thing, right?).

Now they are also two other SG05 models. The regular one comes with a 300W 80-Plus Silver power supply and the SG05-450, as the name obviously implies, comes with a 450W power supply unit (80-Bronze).

Ventilation : because of size, the SG05-Lite comes with only one pre-installed 120mm fan behind the front panel. The rest of the cooling setup depends on all other three vents by both sides and top of the chassis. Airflow on other hand depends on the power supply fan, CPU fan and video card fan –in which I think is adequate for our gaming rig.

Hard Drive : there are spaces for one 3.5″ hard drive and one 2.5″ drive. So you can either throw in there a set of SSD and HDD, or just a SSD for the time being.

Optical Drive : it does not take any regular 5.25″ optical drive. However, there is slot for a slim-line drive –so not all hope is gone for those folks who still play with DVD and CD often.

PSU : you will be mounting the power supply unit at the top location but don't worry whether it will be get in the way of the CPU cooler. The SG05 only fits small form factor PSU so you can't squeeze an ATX power supply in and pray for the best. Fortunately, we got ourselves a great power supply to run this beast.

GPU : max-lenght video card for SG05 is roughly 9.3″ but don't sweat, we also got this!