### OLD AD CODE WAS HERE ?>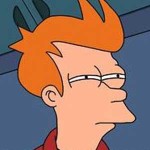 Welcome to another great article at Custom PC Guide.net, a place where I sometimes give you questionable advice and often dangerous tips so you can build yourself a custom computer that could explode like none ever done before.
That's right, no one, has ever done before because they literally can't even.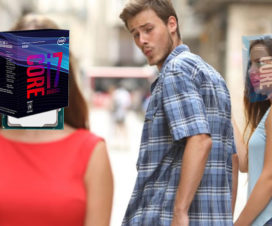 8th Gen Coffee Lake i7-8700K, i5-8600K vs. Kaby Lake and Ryzen 7
Now before continuing to waste more of your time, I'd like to quickly introduce you the latest, hottest news from last month : the Intel Skylake processors. This is the newest addition to the already crowded family of modern Intel core-i CPUs as of 9/2015.
Back in the day, I thought we were going to have Pentium 4 then 5, 6, 7, etc…but instead now we have 2500k, 4690k, 4590S, 3570K, 5775C, 5820k, 6600k, 3960X along with all the socket changes from 775, 1366, 1156, 1155, 1550, 1551 to 2011.
If anything, that reminds me so much of BMW naming scheme. It'd be really wonderful if it wasn't so terrible.
Hence in the next 15 seconds, I'm gonna simplify the Intel mainstream processor family tree right here; it should help us clear up any confusion and bad qi in the air, especially regarding where Skylake stands in this entire shenanigan. After that, we'll take one more look to determine whether it's really worth the attention.
As you may know, Intel follows a roadmap model called tick-tock.
In layman term, a tock for Intel cpus means new micro-architecture and a tick means the evolution of that micro-architecture by shrinking the its die size. In Pokemon term, tock is your Gloom. Tick is when you throw it a Sun stone and it becomes Bellossom.
A full cycle of tick-tock usually lasts 1.5 years. However, Intel has recently adapted a small additional step in between this tick-tock cycle known as "Refresh", where small updates will be contributed to the current existing processor line-up so they can take more of yo money.

The Differences between All Asus Mainstream Z170 Motherboards.
Now look at this pretty chart that I personally hand-crafted just for you. Please proceed to feel special.
The tock, usually brings out good stuffs. According to history, it brought us the i7-2600k which was a phenomenal processor. People overclocked the love out of it. That generation also gave AMD a run for their money. Then last year, we got the i7-4770k –also was another great success for Intel. All that set a high expectation for Skylake. Time for us to dive into the techs.
How Is Skylake Compared to Haswell and Ivy/Sandy Bridge ?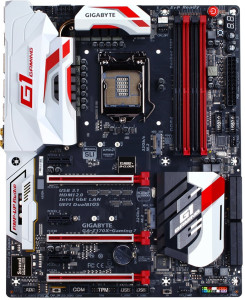 First off, let's start with the bad news.
Both the debut K's version of Skylake requires the new LGA-1151 socket. That means you can't use your 1150 mobo. Average news is that it's compatible with your old 1150 processor cooler. Well, that's better than nothing, right?
Good news is for those who waited for DDR4 memory but didn't want to sell your kids which you secretly hope was possible to buy an LGA-2011 v3 set, now you can get it with Skylake at a lower cost.
For the last few months, you'd find most local retailers only offered Haswell processors in their inventory such as the 4690K, 4790K, etc… The reason I brought this up is because Haswell is based on 22nm die size, while its successor — the lesser known, the forgotten child, the sad man Broadwell is based on the newer 14nm die size (see chart above).
Surprisingly, Broadwell only offers the i7-5775C and i5-5675C for the desktop market, the rest are implemented in laptops and NUCs. I could guarantee 80% of the 96% people you ask wouldn't even know these processors even exist. Broadwell was the hero we asked for, not the one we deserved. The whole Broadwell generation for desktop was ignored completely.
Anyway, as the 14nm Skylake is ready, we have officially taken the right direction towards (supposedly) more powerful and more energy-efficient CPUs since the i5 4690K and i7 4790K.
Now, time for a TL;DR !
Both the i5 6600k and i7 6700k has the maximum TDP of 91W, versus 84W of i5 4670K and i7 4770K or 88W of i5 4690K/i7 4790K.
So Skylake actually runs hotter than its predecessors. When overclocked, the TDP could easily hover above 100W.
Even though Skylake has higher TDP, it's a better than average overclocker. The i7 6700K could hit 4.6 GHz @ 1.4V with little effort, still not as good as 4.6 GHz @ 1.3V of the i7 2600k. There is room for 4.8 Ghz but the excessive heat will degrade the CPU long before the voltage takes any real damage.
The i5 6600k runs at the same clock speed as 4690K (3.5 GHz ~ 3.9 GHz), that is small bump from 4670K (3.4 GHz ~ 3.8 GHz).
The same pattern applied for Skylake i7. The 6700k and 4790k both operates at 4.0 GHz with turbo boost up to 4.4 GHz, while the older 4770k runs at 3.5 GHz ~ 3.9 GHz.
Multi-plane Overlay in HD 530 is a new feature allows more efficient image rendering between the RAM and 3D engine without the need to involve the iGPU. You may notice a smoother screen transition on Windows 8.1 and newer version.
No more VGA/D-Sub output supported. No native HDMI 2.0 either. But you can convert DisplayPort 1.2 to HDMI 2.0 using an active adapter. Some motherboards may do the conversion for you internally, which gives you HDMI 2.0 output right out of the box.
Bus-width between CPU and Z170 controller, known as Direct Media Interface has been upgraded from 2.0 to 3.0. This essentially increases data transfer rate from 2GB/s to 3.93GB/s.
Z170 controller has a total of 26 input-output ports to share with all the PCIe lanes, networking chipset, audio controller, USB and SATA ports. The older H/Z97 has only 18. That means you have more PCIe 3.0 slots with native support for SLI or tri-Crossfire, your RAID setup could involve more drives including M.2 or SATA Express, you might even have more than a couple of USB 3.1 Gen 1 (5 Gbps) available at hand.
In summary, Skylake is the great replacement for Sandy Bridge. If you are still rocking the 2600k or 2500k, you will find a performance gain between 30%-45% with Skylake due to both the new 14nm architecture and DDR4 memory. Though you'll have a smaller margin with Haswell, sitting less than 12% gain in processing power.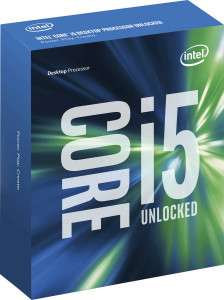 Die Size

14nm

DMI

3.0

Cores

4

Threads

4

L3 Cache

6MB

Base Clock

3.5 GHz

Turbo Boost

3.9 GHz

iGPU

HD Graphics 530

iGPU Clock

350 MHz / 1.15 GHz

TDP

91W

DDR3 Native Clock

Dual-Channel Low-voltage 1600 MHz

DDR4 Native Clock

Dual-Channel 1866/2133 MHz

LGA Socket

1151

PCI Express

3.0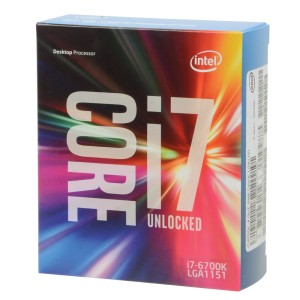 Die Size

14nm

DMI

3.0

Cores

4

Threads

8

L3 Cache

8MB

Base Clock

4 GHz

Turbo Boost

4.2 GHz

iGPU

HD Graphics 530

iGPU Clock

350 MHz / 1.15 GHz

TDP

91W

DDR3 Native Clock

Dual-Channel Low-voltage 1600 MHz

DDR4 Native Clock

Dual-Channel 1866/2133 MHz

LGA Socket

1151

PCI Express

3.0
Cinebench R10 - Benchmark
on sale
on sale
Memory
Skylake supports both DDR3 Low-voltage and DDR4 memory, up to 64GB. The decision to have DDR3L slots available depends on the motherboard manufacturers; I'd assume we will have more motherboards with only DDR4 at this time and age –as the pc market always leans towards newer, faster things despite the early steep cost.
However, the most significant benefits DDR4 has over DDR3 are actually power consumption and video conversion in pretty much all benchmarks that my minions have tested.
Some may argue that the DDR4 is much faster than DDR3 and that is true. As DDR3 caps at 2133 MHz, while that is just the starting speed for DDR4, which it then could go as high as 3200MHz. However, there is a drawback because life isn't fair and you can never win the lottery.
As you know it, when the memory bandwidth increases so does its response time.
A decent DDR3 kit runs at 1866 MHz with CL9 (13.50 nanoseconds), compared to DDR4 at 2133 MHz sitting on CL15 (14.06 nanoseconds), or 3200 MHz at CL16. It turns out, a pair of DDR4-2133 CL15's performance is almost identical to a pair of DDR3-1866 CL9.
I will be seriously honest here, DDR4 is actually less than half a second faster every now and then in daily tasks and you won't notice the differences easily. Unless it's a very high-end kit.
Integrated GPU HD 530
Intel has come a long way in making built-in GPUs faster. It does some serious damage to AMD's APU lineup, even when the competitor has better pricing and the ability to crossfire with a dedicated graphics card.
Since the last successful performance break-through of the HD 3000 to HD 4000, it appears Intel totally loves to toy with the idea of creating more powerful on-die GPU. For every generation passed, frame rate average increases 10% to 40% more than the last.
Today Skylake HD 530 belongs to Intel Gen9 iGPU family, boasts the max clock frequency at 1.15 GHz. That's a little slower than previous gens at 1.2 GHz (Haswell) or 1.25 GHz (Haswell Refresh). All these iGPU can utilize up to 1.7GB of shared system memory, except Skylake can also benefit from the greater frequency of DDR4. In some games, the HD 530 is twice to three times faster than HD 3000 (i7-2600k), half of the credit goes to the RAM.
Unfortunately, the HD 530 still isn't much faster than HD 4600; slower in many games even –plus it's 1/2 the performance of GTX 750 that runs for about $100. So the question is, will you sit well with lower power consumption for an average gaming quality ?
p.s The iGPU name HD 530 is shortened to minimize confusion (instead of HD 5300) according to Intel; because there is already an Iris Pro 5000 series somewhere in the line. That is great because first time pc builder who couldn't tell the difference between GT 610, NVS 420 or R9 370, now could add HD 530 to their WTF list.
Intel HD 530 - GTA V - 720p - Medium
Conclusion
For those who have loved and adored the 2500k or 2600k, it might be about time to say bye to your wallet and bring home Skylake. For everyone else, you are good with what you already have. Unless the lower power consumption, DDR4, HD 530 and Z170 are something that you could fap to, erm, or benefited from; then this is it!