### OLD AD CODE WAS HERE ?>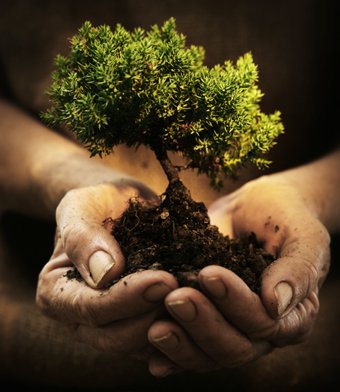 The previous article
How Do The Young People Make Over $50,000 A Month From Their Blog
 brought a wave of feedback into my mailbox.
I'm thankful that you guys made the effort to personally let me know your opinion and thoughts. Some were positive, some carried doubts and most of them request a more detail information of how to make cash from our Internet world. In this article, we are going to learn five different methods you can do to generate an income online. Plus the best of them all, none of these require an initial  startup cost and you can even begin today, right now!
A lot of people have earned over $1000 to $3000 a month of passive income; it is a stream of money that keeps going into their bank without them working a day. However, I must stress the fact that this journey is not easy at all, it requires a lot your own effort and commitment at the beginning (strictly speaking, you do need your computer to work with :P ). Nevertheless, you will be able to reap a worthy reward, guaranteed!
The Equation
First off, it might be a bit unnecessary for me to really show any tricks under the hood at all; some simple keywords into the search engines definitely return you ton of blogs that fully explain how people like us, can run a business online from the comfort at home.
If you are new to making online income, there is one fair advice that I'd love to share. In this journey of dominating the world wide web: don't spend money on those how-to or teach-me to earn money online campaigns or lessons or whatsoever.
No matter how tempting it is when you come across a page when someone claim they can teach you an easy way or recommend you a product that helps you earn ton of money over a course of few days or months, don't easily fall for it. It will not sound fishy as it seems, but you have to keep your guard on and proceed with care.
I'm sure you will see quite a handful of successful people out there telling you to buy this program and get that ebook to know how to do this blogging and conquer that niche, and how the product helped them to be in this successful position. Some of those are true to the heart and there are nothing wrong with them. However, instead of getting yourselves fully involved into the real experience, you are going to waste big time on reading something you are not ready to truly comprehend. On the other hand, if it is something supposed to be for newbie, you will be able to find it anywhere on the Internet completely free of charge. Guaranteed.
If you find a tempting offer that will show you how to start earning money online right away, you know you are already off in a wrong start.
Just like any other businesses, online passive income is not easy and especially not for lazy, unmotivated person. Work at home and be rich? It's possible but it requires a strong endurance, great patience as well as persistent hard work.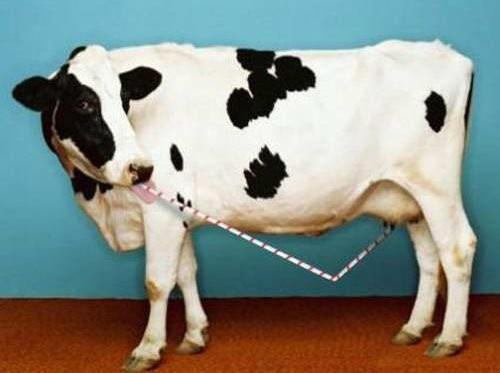 I can guarantee you that 80% of the people who buy those ebooks will never make an effort to begin something on their own; because they are lost in all the plans and strategies that were demonstrated to them. It is in our nature that we want to discover and create something new to keep us interested in the work, something truly the result of our endeavor, no matter how hard it is; for instance when the first man discovered how to get milk from the cow, what was he trying to do? It is funny to think of, right? But did he read a guide to do that? Probably not.
Now the other 12% will follow through and actually create something good but eventually lose the effort to pursuit this dream, they realize things are not all just sugar and candies like they thought.
The other 1% are those who have really become a phenomenon, found the gold pots at the end of the rainbow and everyone else want to know how they did that. So to answer that question, the successful person write another ebook and recommend you to buy it. They can even give it out for free but then introduce something else that cost a ton more. They may say without this tool you will never get to the top. Since they are big name with strong reputation, that may blind your judgement but always ask yourself this question : "If I look hard enough and research hard enough will I be able to win without this offer?".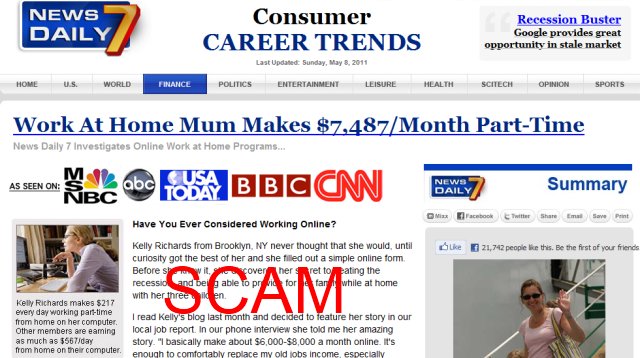 What about other 7% of the equation? These people have knowledge, have skills and opportunity but they don't make as much as they expect so they will fake it until they make it. They will release ton of useful advice and helpful products to their beloved audience but most of them are information you can find anywhere on the Internet, for free. They will introduce a bunch of affiliated products such as video tutorials from Mr. XYZ who they claims it vital for any online business, or expensive blog plugins from company BCX that will boost your online income to the roof. For every sale, the producer gives them a cut. So one way or another, by selling something to you they will be successful. I do admit some of these virtual products are very useful, but once again, you want to look for alternate options that do not cost more and deliver the same value.
Take all information from the Internet with a grain of salt. Even for this article.
At the end of the day, or it may consume several years for some of us to realize the only sole reason that could possibly make you successful in this online venture depends on nothing else and no one else other than you, yourself and your custom computer (of course !).
When you are ready, here are the ways people have done to earn money online.

1. Write Articles and Earn from the Shared Revenue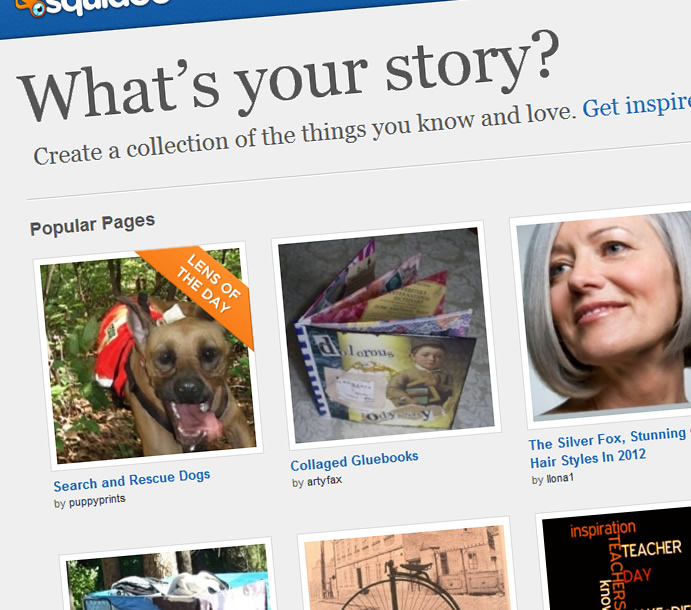 The concept of these Social Sharing Article services is to get the audience (also called publisher) to write the main content on their website as much as possible. It could be about anything in the world, any topic you could think of. They monetize the topic by means of displaying relevant ads or affiliated products on your page. Whenever a sale is made or someone clicks the ads (don't click it yourself!), you will see some first dollar rolling in.
This is a good start for those of us who are new to earning money online. You do not need to pay an initial cost for hosting provider, service installation or typical expenses to start a regular website. You do not have to worry about security and maintenance, either; because the service will take care of them for you. All you have to do is come up with a good topic and focus on the writing.
You may not see an significant amount of money at the beginning when you only have a few writings on hand, but that income will gradually increase as your content get more traffic from search engines and other popular sites.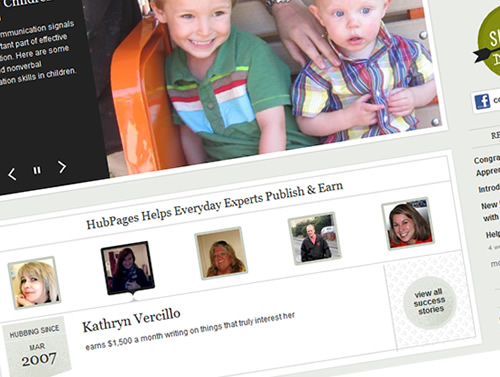 I know some people have invested one entire month of their life to publish over 100 articles on these services. What happens next is nothing short of amazing. Even each of those 100 topics only return $1 a day, but in the course of a year they would earn $36,000; and that easily replaces most 9-5 job already.
The online passive income starts with hard work but it will get you to where you want to be -financial freedom. Of course you do not have to stop at one hundred mark, now you can aim for 200 then 300 then above and beyond.
Success on the Internet doesn't usually happen over night, but when it does it is usually the result of 100 or 1000 other nights that did all the works.
Here is the best four services that you can start today :
These programs are the best places for you to begin with. They are easy to use and earn you well because they have been up and running for a long time. In other word, search engines treat them far better than new-born website, therefore you topic gets a visibility boost the moment it goes live.
On other note, there are many more of these on the market but I don't see reasons to bombard a thousands of services to you at this moment. You are not be able to make use of them all anyway. You will also make better income when you stick with one program and improve your social reputation there. When people trust and know you, they will follow your advice.
2. Do Mini-Task or Big Project and Get Paid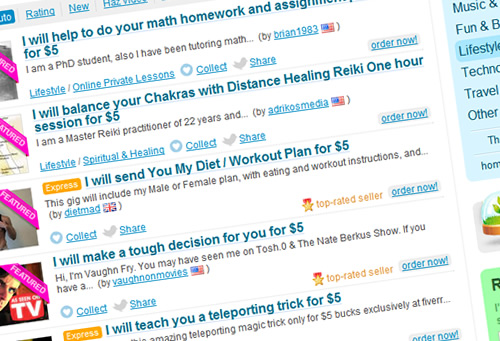 These websites do not help you generate passive income in the long term but will help you earn some quick bucks for the morning coffee or gas or house :) They promote the true meaning of work from home concept that you have seen it everywhere from the ads on newspaper or TV programs.
1. Fiverr : If you are capable of doing some virtual works then this is the place you will find a lot of interesting demands. For each task you complete, people pay you $5. The service keeps $1 so you will get $4 for profit. The type of jobs varied from "want someone to sing me a happy valentine song" to "help me remove computer virus", "translate this page for me", "draw me an anime picture of myself" or "give compliments on my website", "flirt with my boyfriend to see if he is committed", etc…for $5. You get the idea. I have seen kids asking someone to do their homework as well.
2. Mechanical Turk : This is a professional service launched by Amazon. I don't use it very often because sometimes the job request is tough but the payment is not very impressive. However, keep an eye on it and you will find some awesome demands that pay pretty well.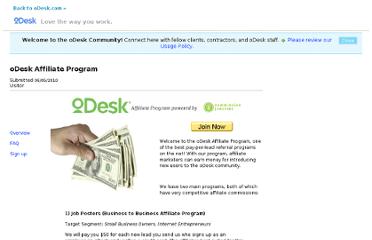 3. Odesk / Elance : These are the two most popular websites for outsourcing works. Most of the times, jobs here are a little more professional, more serious demanding than what you would see from other services above.
In short, people will carefully look at your demonstrated skills, talents and of course the asking price before they decide to hire you for the work.
Just make sure when you accept any task, perform it really well. When you receive a good rating on your work, that means your reputation will go up and more business will look for you when they need a trusted assistant. A lot of people earn big money in a short time with these two services.
3. Get Paid from Giving Advice or Answering a Question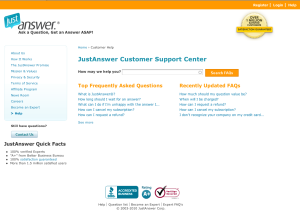 When you find yourself giving advice and sharing beautiful quotes on social networking site and no one listens, why don't you try to apply the wisdom on these websites?
If you know something and others don't, you have a good chance to help them and at the same time earn a small income in return. The main obstacle is you have to be professional in your writing skill to be accepted, however it does not have to be perfectly literary though.
4. Create Designs for Other Products and Put Them on Sale
If you happen to come up with a new meme or uniquely awesome design for a T-Shirt, cups, caps, underwears etc.. and love the idea of selling them online, try these services below. You don't really own any of the products. When you share your great and funny innovation to their collection and someone buys it, you will get a share of the revenue. Very cool, right?
If you are not into that, it is ok! You still can join the affiliated program that gives you the commission on any sale your readers make.
5. Become a Seller for Affiliated Products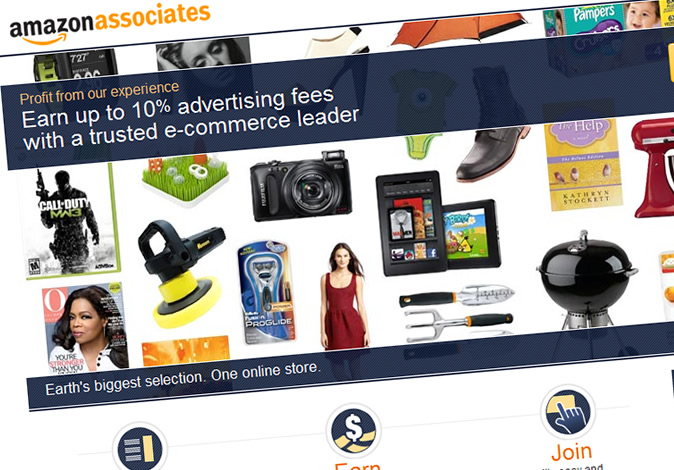 This is the method that the big bloggers out there use to make their income. You can introduce and promote tons and tons of different products, both virtual and physical items. For example, when someone buys that great camera you have done a review on, you get a little commission in return.
Remember do not abuse the programs, though. As I have said in the beginning of the article, you don't want to give people what they don't deserve and add no value to their life. That will not take you very far and trust is everything on the Internet, especially when you are listening to a stranger. Be honest, do the right thing and always ask yourself : "if you were to be the reader, would you really buy that product you were just recommended ?".
Don't fake it and don't give out lies. Honest is a great investment here.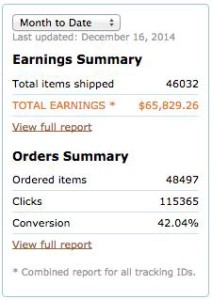 Now most of the time these programs are used in place of a personal blog and website but regardless, you still can use the affiliated product link on social networking  websites such as Facebook, Twitter, Pinterest, etc… Just remember not to over use them and make yourself look like a spammer.
There are still many many ways out there that provide you a work at home project, such as Lending, Investment, penny stock etc… but due to the risk involved –let's hold them off for now. I'm sure you want to take baby steps before you head onto more challenges. If I advised you not to spend money on those how-to ebooks earlier, but now rush you into these programs, I would do you a very bad start. 
How about let's begin with an article on InfoBarrel or on about something you'd love to do everyday — such as that picture of you hiking on a beautiful sunset mountain? doing martial arts? cooking? playing this new game? modding that xbox? singing let it go .. plus you can also give out some helpful tips that you know of. Just start something first, the first step is the hardest. Then you can experience other programs along the way.
Really want to create your own website instead ? Go to Make A Beautiful Website In 10 Minutes with WordPress guide.