NEW Nov 2013 ! Quick Buyer's Guide to Build A Custom PC for $400-$1500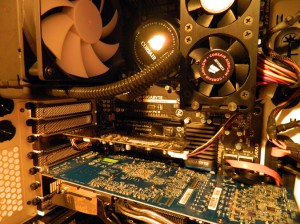 The configurations here are essentially based on the votes of local customers and online audience of Custom PC Guide .net.
You probably find your final build different to what you see here, but that is OK! The point is to getting the best system for the budget, and for your needs (home use, media streaming, video games, multimedia production, making money online, etc…)
Because it is just like giving everyone a box full of LEGO bricks and ask them to build a mini house figure. We will surely have all different looking buildings at the end of the day. Perhaps, what matters most is what  everyone has learned from the project and how it benefits us to achieve better and greater results in the future. Isn't that what building your own custom computer for, too ?
Enjoy the builds and please leave us a comment of suggestion or feedback for future updates !
Saving Tip ! If you live close to a Micro Center store, look for the special combo motherboard and cpu deals – as well as Samsung 840 SSD and Crucial memory using these two $20 OFF coupon codes : SAM + last-3-digit-of-sku (eg. SAM436) and CRU + last-3-digit-of-sku. They will save you a lot of money.
Resources :
Basic Home-Use
Work and Entertainment
Pure Gaming and Workstations