### OLD AD CODE WAS HERE ?>
Don't waste thousands of dollars and weeks for someone to make you a website. Do it yourself for less than 10 minutes and under $120 !
If you are a frequent reader of Custom PC Guide.net or my other blogs such as The art of martial arts and Local Success.org you probably wonder how I claim these websites are making me an online residual income each and every month.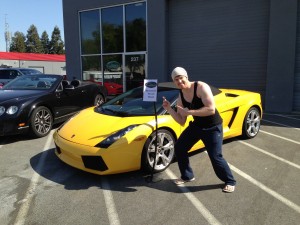 Well wonder no more, because that actually has been covered in How do the young people make over $50,000 a month from a blog? a while ago. For today article, we continue exactly where the other article left off : how to to get your site up and running.
In case that you missed it, I highly recommend you go ahead and read other article just to get an overall understanding of how and why building one website could outdo a 9-5 job financially in a long term. No bs. Having your own online homepage is like open an online store. It gives you full and plenty of potentials to get the best out of the modern technology where everything has always been about online life.
I. GET A HOST FOR YOUR WEBSITE
Every website is processed by a special server program before it can be visually presented in your browser. The program runs on super computer called a host. Practically any computer can become a host but not every of them can do it well. For example, you could use Vertrigo software to make a virtual host for your own website in less than 2 minutes using your own computer; but in reality, that website will be very slow, unresponsive and probably crawls on its knees if your PC or internet connection is bad.
It takes thousands of dollar to build a high-end server let alone the monthly expenses required to configure and maintain them at peak performance. Hence, most of us purchase shared hosting service to start the online venture at a more affordable pricetag.
Shared hosting services are just like your internet providers or mobile service providers, but instead of costing you $60/mo, the shared hosting services store your website for (usually less than) $100 a year.
But why so cheap? Well the keyword is "shared". The host is typically a very powerful computer with top-notch internet connection but it isn't just for you. A shared host always have at least one hundreds or more other websites running 24/7. The system resources are shared between all websites. That means the more websites are on a host, the slower it might be ("might", because not all website are active at the same time).
However, keep in mind that these servers aren't like your regular computer. They are more stable and very fast. But that also depends on what hosting service you hold your trust on.
There are several, if not more than thousands, of hosting services today. I have been developing websites for years and have a very reliable cross-experience with many of these providers. When it comes to my personal choices, here are what I'd recommend:
I have at least two main and three minor websites with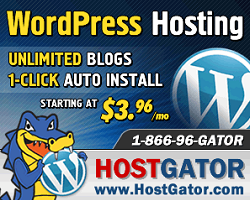 Hostgator
at this time, simply because it's affordable to me. The service also has a pretty good customer support and less likely to have downtime issues like other low-end hosts. Website loading time is fast on average and the response latency is acceptable. I say that based on the data from all my websites running on Hostgator up to date. If you feel your website ever runs too slow on a server, take advantage of the great customer support by simply contact a rep at 
1.866.96.GATOR
 to request a server change.
In this article, I'll be mainly using Hostgator to walk you through the process of building your own wordpress website. You could choose other options if they happen to have a good deal on hand. But right now, you could use this coupon code :
How to Open a Hostgator Hosting Service ?
1. Go to Hostgator and click View Web Hosting Plans. Choose Hatchling Plan. (choose Baby Plan if you want to have more than 1 domain name; choose Business if you want to have your own toll-free number)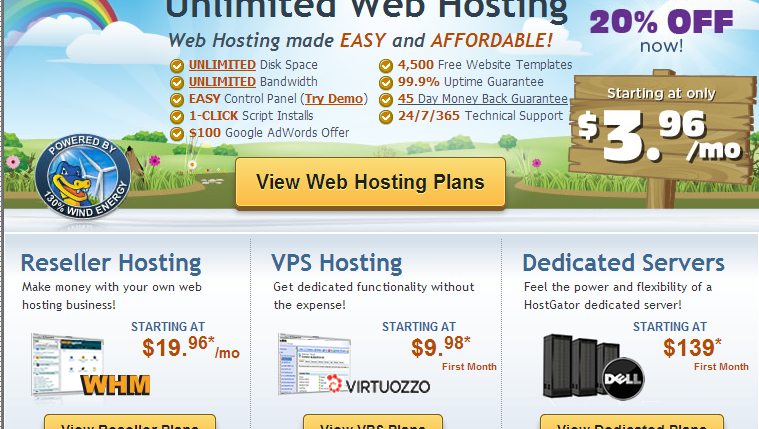 2. Fill out the required information. Be creative when it comes to your domain name. Choose something short, catchy and easy to remember. It may take you days or weeks or even months to get the right one, but it's worth it. So do it carefully because change it domain later is not easy.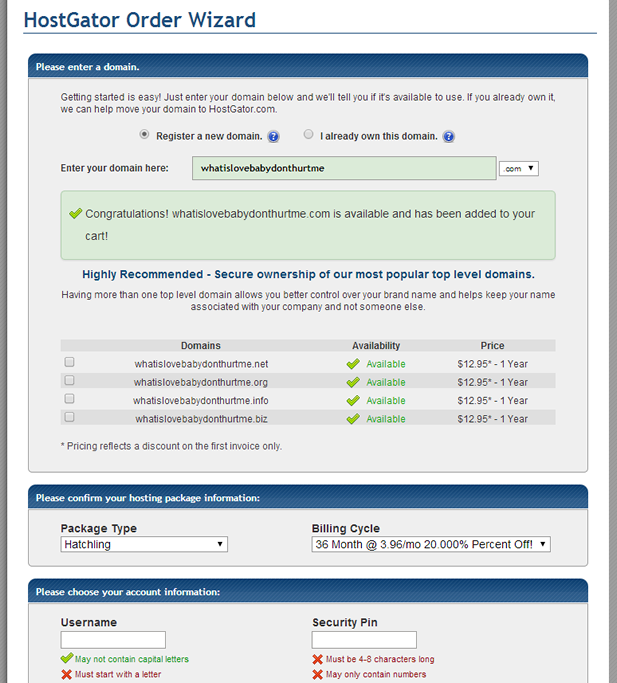 3. Uncheck all hosting addons so you don't have to spend money on unnecessary options.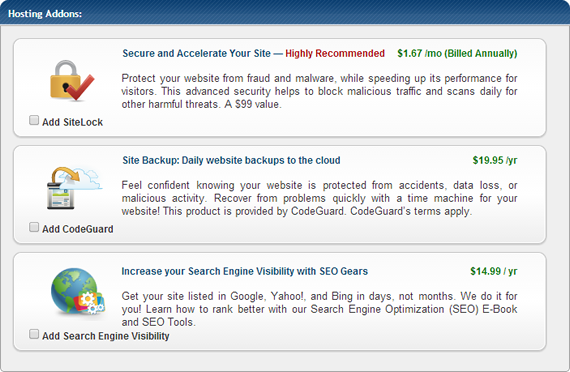 4. Use coupon code 25PERCENT14. Click Create Account.
Here you have another reliable hosting service that lives up to its name. Bluehost is also highly recommended by Pat Flynn (Smart Passive Income blog) and among other successful internet bloggers. Overall it's a trustworthy platform for your website. The satisfactory rating is just as high as Hostgator.
Bluehost is the home of my business website People Connect People. It seems to deliver a pretty solid performance for the last two years (and counting) without any major issues.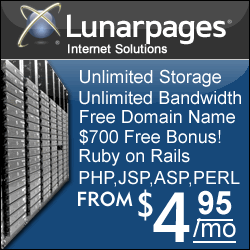 Lunarpages
has been around since forever. It's literally my first hosting service ever. The art of martial arts still runs fine on Lunarpages for over six years. There were ups and downs back in the days but after the last two years, Lunarpages took a different direction --for the better of course. The service looks and feels more professional.
One thing I can't complain is the almost absolute uptime and fast performance of my blog here. The only minor drawback is the price when compared to other competitors.
Use coupon code aff15off to get 15% off on the total.
II. SETTING UP YOUR WORDPRESS WEBSITE
If hosting service provides the foundation, wordpress would be the bricks and frames of your website. In reality, wordpress is technically a central platform to manage the look, the feel, the content and back-end function of the entire website.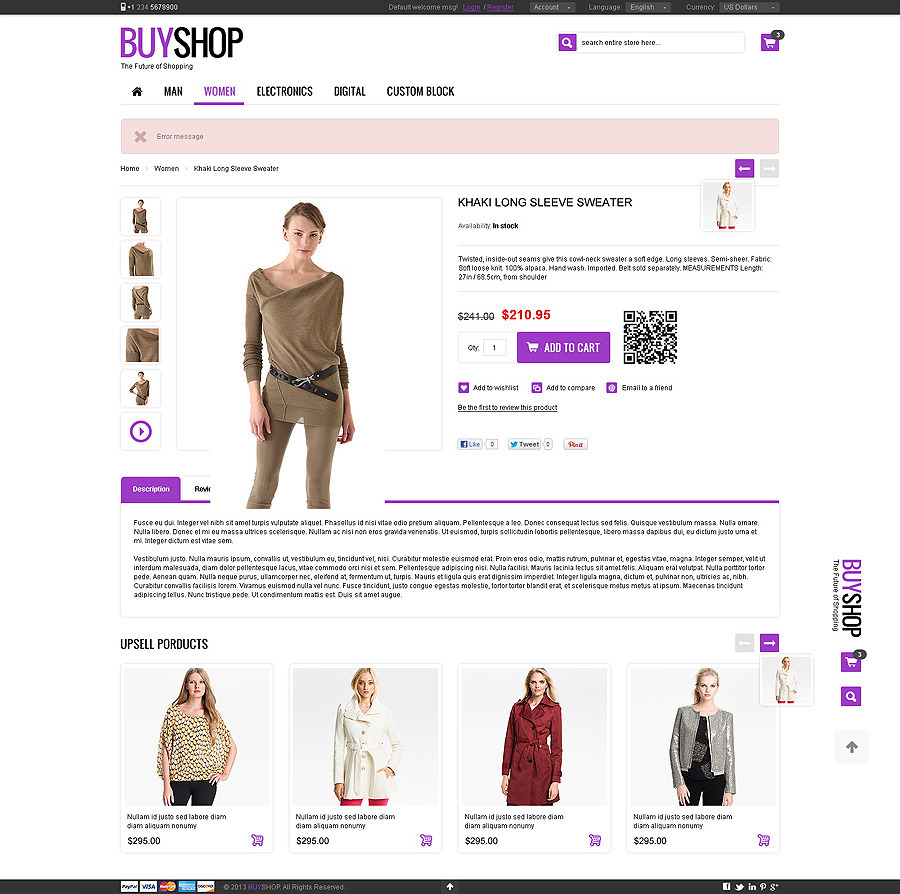 WordPress is a very robust and flexible engine. 1 out of every 4 website in the world use WordPress. It also comes with a ton of plugins, themes that you can use to build a top-notch website without any programming skills. These plugins and themes are both free and paid, plus they can be downloaded remotely just like your phone apps.
Here is a quick glance of what WordPress can do for you:
Publishes your articles in beautiful format, easy back-end editor.
Turns your website into an e-commerce shop.
Helps you promote affiliated products, keep track of audience.
Flexible system make content creation a lot easier.
Add maps, add appointment system, create directory, make forums, install image gallery, open membership, classified ads, etc… all via a few clicks away and mostly free.
Now if you haven't gotten yourself a host, go ahead and do so. We'll jump right into the installation of WordPress on your new host once the transaction is done. It shouldn't take more than 5 minutes for your new host to be up and running after the payment is completed.
Step by Step Installing WordPress on your new host
1. Open up the Account Info that your hosting service has sent to you after the purchase. In the example below, I signed up a Hatchling plan with Hostgator. Click Your Control Panel link and login.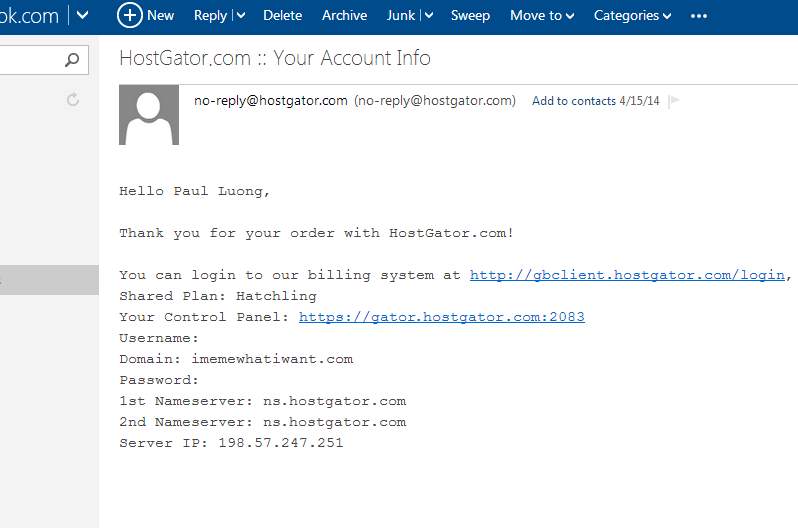 2. Click the Install Now button of the WordPress Hosting box on the left hand side. If your host does not support quick Wordpress installation, follow this article.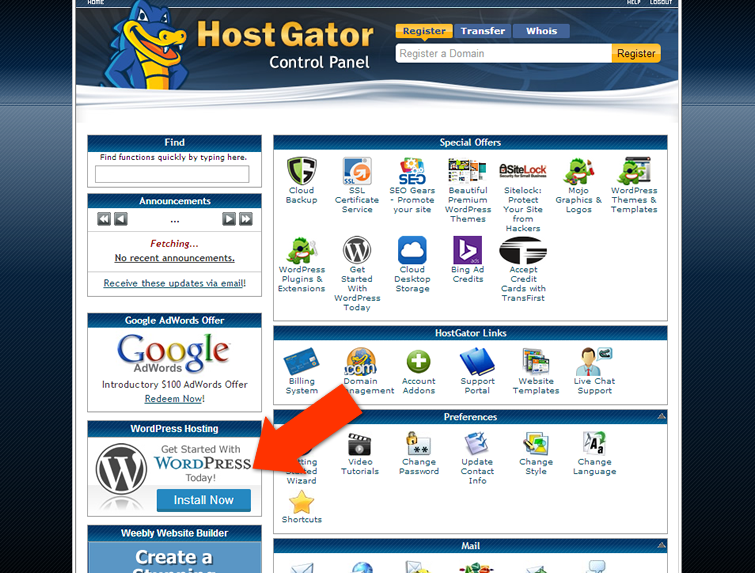 3. Click Continue.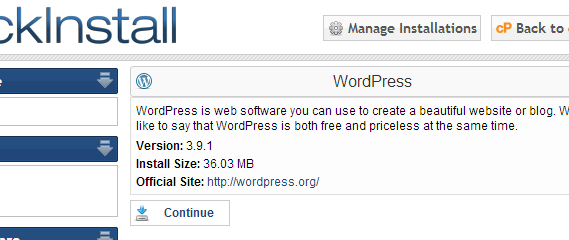 4. Leave the first box blank, uncheck Auto Updates and fill out everything else. Make sure you remember the information. View the example below for reference.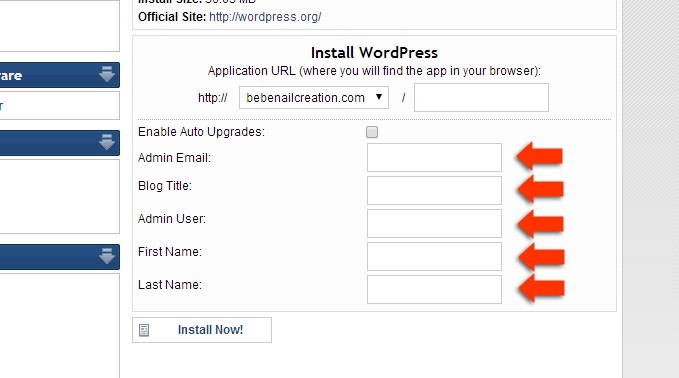 5. When the installation completed, you can access your domain and take a deep look of the new pretty website. Hint: it looks freaking plain and ugly!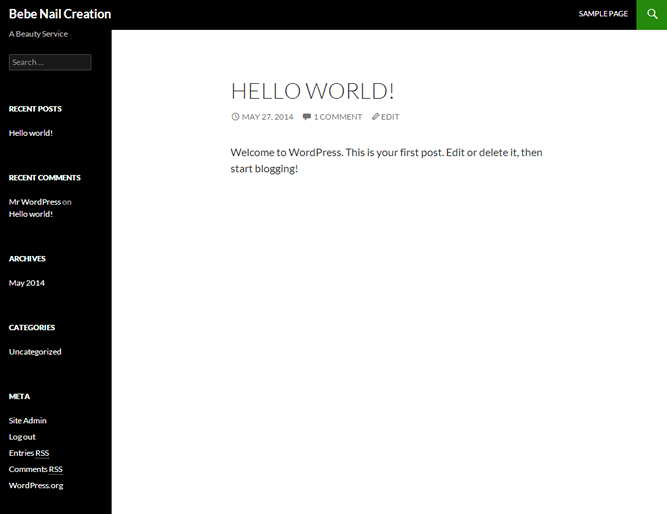 III. CHANGE THE LOOK OF YOUR NEW WEBSITE
Open the another new email that your Hostgator has just sent to you. This email should contain information for your WordPress Admin Panel. Click the Admin Area link (eg. domain.com/wp-admin)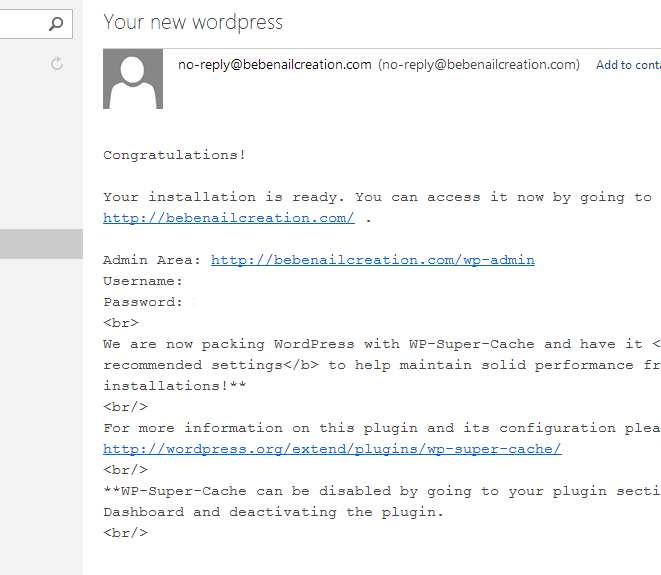 1. Use the Appearance » Theme and you can change the look of your website. WordPress comes with three default themes. Move your mouse over any of them and click Activate to load the theme to your website. If you'd like to see more options, continue on.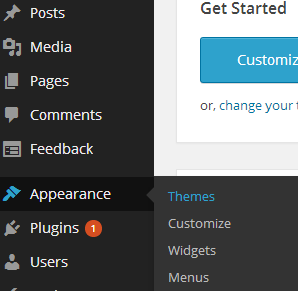 2. Click Add New at the top of the new page. It should take you to the online wordpress theme database. Simply move your mouse over a selection of your choice and click Install. You can also click Preview to see how it'll look like on your website before the installation.
Click Upload if you have a zip theme file to install from your computer (usually applies for premium themes).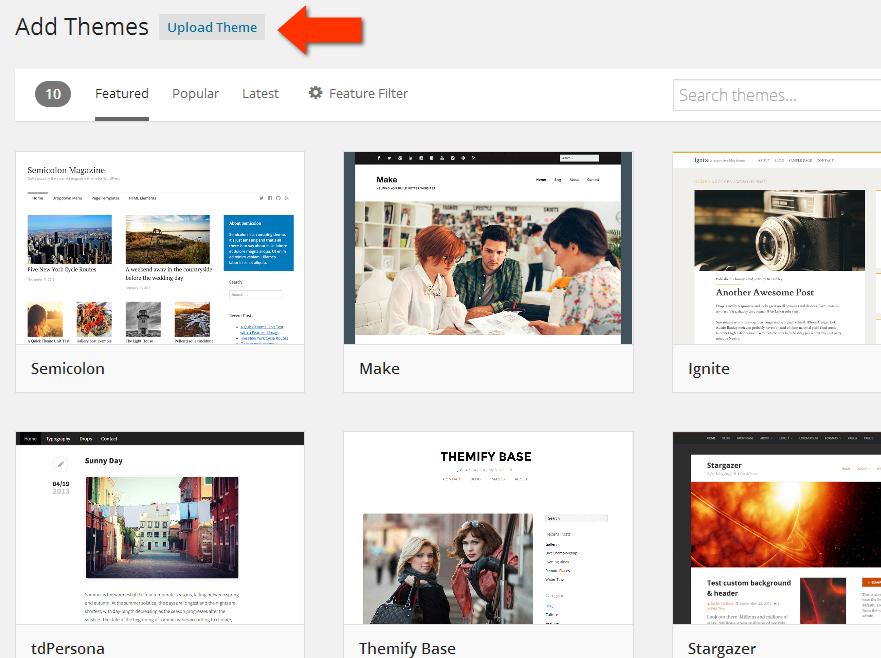 3. Professional themes generally are well-developed, more flexible with better quality when it comes to the look & feel, customization, security or features. Followings are my favorite websites to get premium template for a good price. I'm pretty sure you can always find a beautiful layout that matches your needs there.
Recommended Theme Sources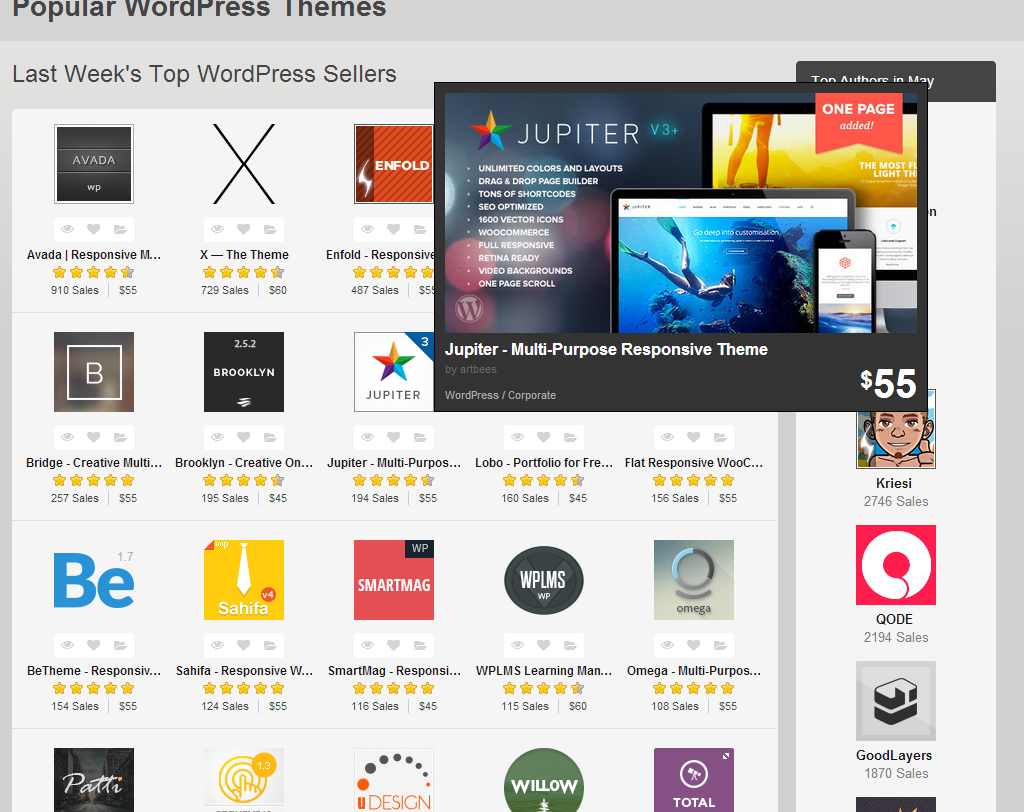 Themeforest, as the name implies, is a huge collection of WordPress themes all available at the click of your finger. You can pretty find all kinds, all categories of designs to make yourself a professional website without web development skill. Since there are many to choose, pay attention to the rating of feedback just so you can get a worthy theme.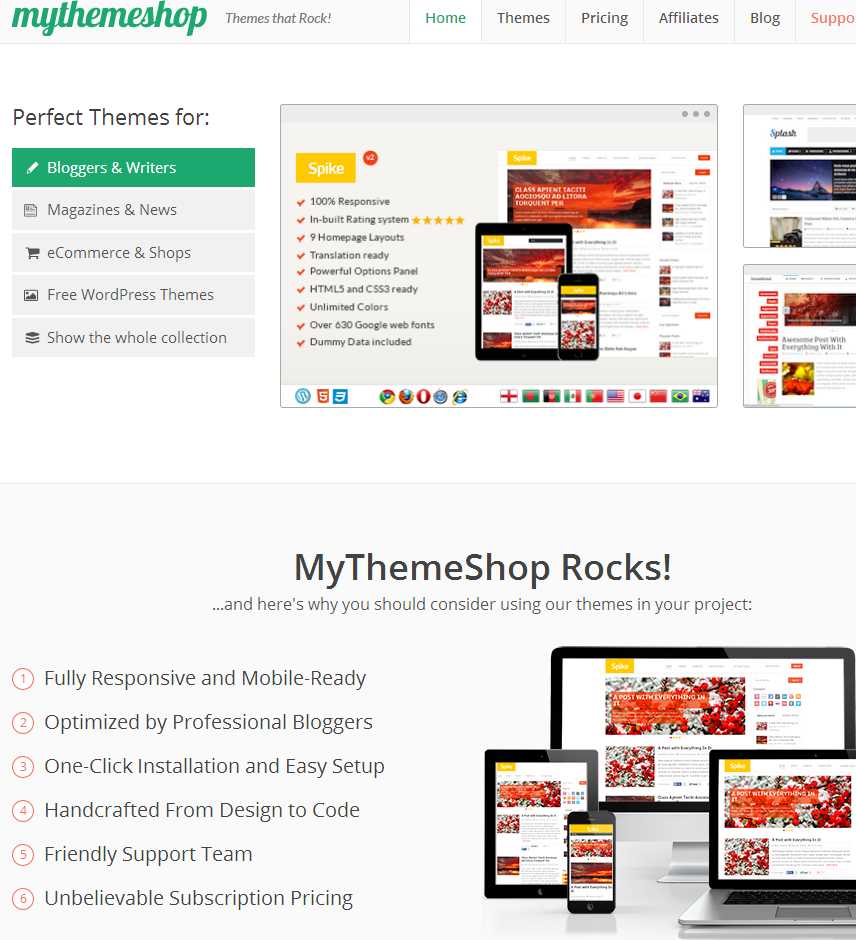 I praise mythemeshop for their effort to optimize the theme performance. Most of them make your website loads very fast which is a really important factor to rank high on search engine.

Recommended Themes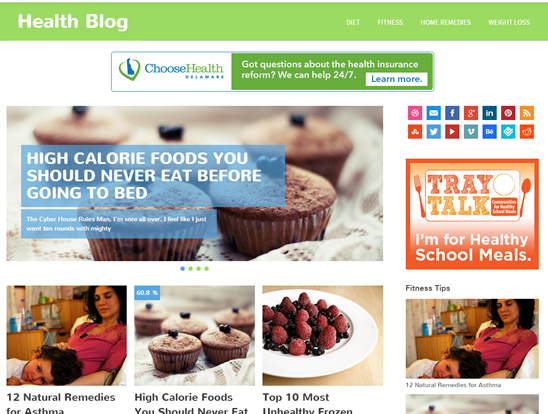 Spike: This is a very nicely optimized theme and super easy to customize. It comes with different built-in layouts that should fit all general blog styles. Plus it's only $35.
Flatone (Sales and Marketing Landing Page): Use this theme if you plan to have a very attractive homepage to promote product, service or sale.
Flatbook (Flat Ebook Selling WordPress Theme): another theme with beautiful homepage. It has a different tone and style than Flatone.
Go with any theme you like but you should be ready to add more content to your website.
Be sure to write your own useful, non-duplicated and great topics every time. Do that and you will gain a lot of audience very quickly. I can't stress it enough, but please do the right thing from the start and you will be able to earn yourself a long term passive income that surpasses any other routine jobs. Be patient, consistent and never give up.
Also read:
8 Trusted Online Affiliate Programs That Can Help Your Website Earn Money