### OLD AD CODE WAS HERE ?>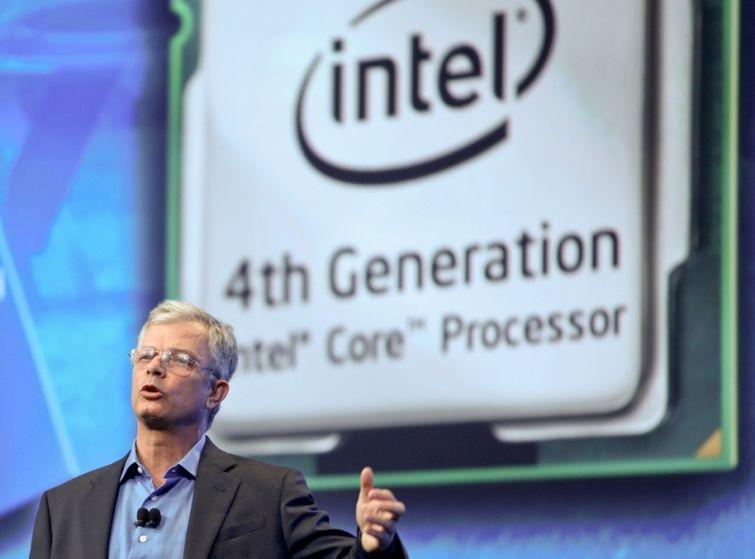 So I heard over the radio that Intel has just released a new line of extreme core processors based on this year Haswell architecture, also known as Haswell-E. Like, Wall-E. E as in Extreme. Get it? Haha. Worst dad's joke. ever.
Anyway. First off, these bad boys belong to the high-end bracket and they obviously come under a premium price tag.
Casual gamers and basic system builders won't be able to justify a reason why they should spend over $400 for a similar performance they could easily find in lower cost Haswell Core i7 or i5 processor. For power users, it definitely would be a good investment if you are coming from more than four generations behind. Because in raw processing and clock-for-clock benchmarks, the Haswell-E shows 8% faster than Ivy Bridge and 13% faster than the ol' Sandy Bridge.
Nevertheless, very one thing that could draw your attention is the appearance of DDR4-3200 memory for the first time in forever. Which is really fast. Plus quad-channel. Which is really huge. Plus X99 chipset. Which is really..well.. fancy. Plus 8 or 6 freaking cores if you could afford it. One other selling point is you will be able to brag about it to your neighbors, friends and their children in every conversation.
Alright. Now, let's take a look at all the essential differences between the three Haswell-E CPUs –5960X, 5930K and 5820K.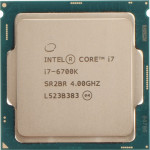 Intel Skylake i7 6700k, i5 6600k vs. Haswell and Sandy Bridge Processors – 125% Brutal
Architecture
Except for the last Sandy Bridge-E line up (i7 3970X) that based on 32nm architecture, all the Ivy Bridge-E and today Haswell-E (socket 2011-E) are built with 22nm manufacturing tech. That means the processors are more power efficient (0.976v), their platform is denser and contain more transistors.
Cores / Threads / Cache / RAM
Speed
The 5960X comes with the lowest clock at 3.0 GHz due to the its high density from carrying the two extra cores. Turbo speed pushes an extra 300 Mhz to 3.3 GHz mark. Though that's not too impressive, it's pretty reasonable for an 8-core processor. And remember you can overclock this bad boy because it's unlocked.
Of all three, the six-core 5930K has the highest clock speed at 3.5 GHz with Turbo Boost up to 3.7 GHz. This processor performs almost like a twin of the 4960X from the last gen high-end Ivy Bridge, which is three times more expensive. It also runs 10-15% faster than the old Sandy Bridge-E 3960X.
The entry-level six-core 5820K runs at a moderate 3.3 GHz and sprints up to 3.6 GHz when needed. If you want to tap into the power of high-end workstations, this processor won't break the bank and for most of all, it won't disappoint you.
Thermal Design Power (TDP)
By default, all Haswell-E draw a maximum of 140W. However, this number can quickly increase two-fold as soon as you overclock your processor anywhere above 4.2 GHz.
During a classified top-secret test in a local park, my 5960X runs at 4.3 GHz would draw 278W for its own good. Boy, that's a tad above a GTX 980 on full load. So you know you will need a very decent PSU and liquid cooler if you are gonna challenge 'em Haswell-E at their best potential.
PCIe Lanes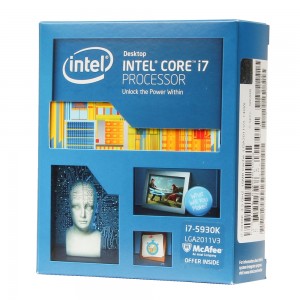 In order to keep the cost of the 5820K affordable for entry-level high-end system builder, Intel cut the number of PCIe lanes by 12; whereas it is 40 for the 5960X and 5930K. The x99 chipset on the other hand might give you an additional PCIe x4 slot for other use, yet this depends on the manufacturer of the motherboard.
Now in reality, an 8x slot won't compromise much performance (if any) from a SLI/Crossfire setup. However, you can't do a 4-way SLI with the 5820K — if you can live with that, you could save yourself $200 for other components, such as those DDR4 memory.
Last of all, for those who paid attention to the 5820K you'd probably noticed that the amount of the available PCIe lanes do not add up right -don't worry it is not a typo. The total of 16x/8x or 8x/8x/8x obviously is 24; out of 28 PCIe lanes from the specs sheet. The extra 4 will rely on the manufacturer's decision, it could be used for mSATA, mini PCIe or M.2 socket, etc…just so you know.
Instructions
All the goodies that more than often most of us don't know what the hell they are. But as long as they are here, I think we're safe. If you are interested, feel free to use our trusted Google university for research.
MMX
SSE, SSE2 ,SSE3, SSSE3, SSE4, SSE4.1 + SSE4.2
AES
AVX
AVX2
EM64T
NX,XD
VT-x
EPT
VT-d
Other notes
This happens so often so I gotta remind those of us who're gonna buy these Haswell-E cpus : they don't come with processor cooling fan. You need one of these 2011-E compatible coolers for your system (any 2011-socket compatible cooler also works with the new Haswell-E). Don't sit there and cry like I did when my 5960X arrived early but no fan to run it. So, check out this comparison between Corsair H60, H75, H80, H90, H100 and H110 Liquid Cooling Kits while you're at it.
One last thing you must know is that these Haswell-E CPUs do not have integrated graphics chipset –means you are gonna need your own video card to able to, you know, see things on the monitor…That's pretty much all I have to share with you. Thank you for reading the article, enjoy your build and drop a few words with us in the comment section!