### OLD AD CODE WAS HERE ?>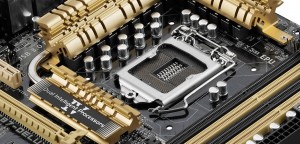 In this article, similar to The Differences between all Asus Z77 V-Series Motherboards, you will be able to learn many new features of the current Mainstream Asus Z87 Motherboards on today market.
I will add Enthusiast and Overclocking Series when I got my hands on them. But first we will cover the ASUS Z87-C vs. ASUS Z87-A, ASUS Z87-Plus vs. ASUS Z87-PRO, ASUS Z87-DELUXE and the Z87 SABERTOOTH motherboards.
The Differences between All Mainstream ASROCK Z87 Motherboards
I also think it necessary to explain some of the exclusive bonuses of these motherboards for your convenience, so don't forget to check out the feature notes in the bottom section!
1. ASUS Z87 Motherboards Comparison Chart :
2. ASUS Motherboard Feature Notes :
Realtek 8111-GR Ethernet Chipset
Intel® Ethernet Connection I217-V : A high ESD protection LAN chipset.
Network iControl : Set network bandwidth and priority for different applications.
USB 3.0 Boost : Improve data  transfer speed of USB 3.0 peripheral device.
Disk Unlocker : Enable system to recognize hard drive with capacity larger than 2.2TB.
AI Suite : An useful utility that includes many ASUS exclusive interactive tools to modify BIOS settings under Windows environment. Here are what come in the package : Turbo EVO, DIGI+ Power Control, EPU, Fan Xpert, Probe II, Sensor Recorder, AI Charger+, USB 3.0 Boost.
Anti Surge : Auto shuts down system in case of power spike to prevent damage to core components.
Fan Xpert 2 : A tool that allows you to control, define preset fan speeds according to temperature thresholds.
O.C Tuner : An automatic CPU overclocking application.
CrashFree BIOS 3 : A bootable utility embedded in the DVD that allows you to recover corrupted BIOS via an USB storage device.
EZ Flash 2 : A low-level BIOS Update tool that can be launched by pressing ALT + F2 during POST screen. It will update BIOS via USB storage device.
MemOK! : Memory diagnostic tool.
Q-LED : On-board light indicators for problems with  CPU, memory, graphics card or boot device.
Q-Shield : Specially designed I/O Panel to reduce static electricity and EMI.

Q-Slot : Simplified and practical design for expansion slots.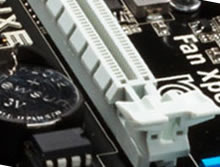 Q-DIMM : Single latch design of memory slot for easy installation.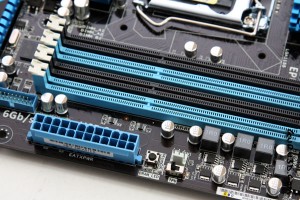 Q-Connector : a connector which sits in between the motherboard and the ATX case, providing a one step easy connect and disconnect of the computer's front panel components (Wikipedia).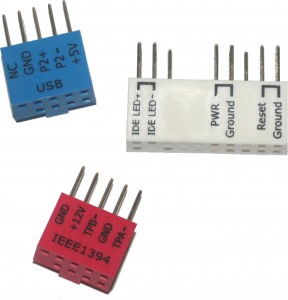 Remote GO! (also known as WIFI GO!) : A super tool that allows your computers and other smart device to communicate to each other. Supports DLNA movie/music streaming to Android/iOS devices. Supports File Transfer and PC Remote Control.

EPU Switch : Turn on power saving mode.
TPU Switch : Turn on TurboV Processing Unit. Hit it for auto overclocking mode.
USB Charger+ : Charges your device while computer is off (check manual for the active USB port).
Ai Charger+ : Delivers more amp for faster charge.
USB BIOS Flashback : This features comes with a button on the motherboard. When you hit the switch, the motherboard will boot from a specific USB port (check manual) to reset BIOS.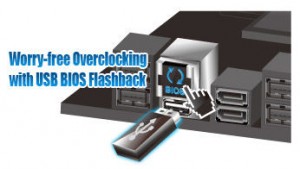 The Differences between All Corsair Power Supply Units