### OLD AD CODE WAS HERE ?>

In this small guide we will be looking at several mainstream ASRock Z87 Motherboards (instead of ASUS Z87), including the first ASRock Z87 Pro3, Pro4, Extreme3, Extreme4 and the Extreme6.
Keep in mind that the common specification such as color of SATA ports, number of DIMM Slots, I/O Sound ports, etc.. are not mentioned because you can easily guess or find information about them on the manufacturer website. Here we only reveal the main differences between each of these ASRock Z87 Motherboards.
A brief overview of ASRock as outlined in The Differences between All Mainstream Asrock Z77 Motherboards :
You may find Asrock motherboards are a little cheaper than Asus lineup, but they are still well-equipped with many impressive and quality core features. On the flipside, in order to meet the lower tag price you will see fewer accessories or add-on bonus in Asrock motherboards.
However, by no mean that alone should be the judge for the performance of the product. While Asus brand is the main focus and the premium offer to power users, budget enthusiasts seem to find better values from Asrock brand. They have been consistently delivering outstanding and reliable products for OEM or DYI computer market in the past few years, at a very competitive cost
1. ASROCK Z87 Motherboards Comparison Chart :
2. ASROCK Z87 Motherboard Feature Notes :
Premium Gold Caps.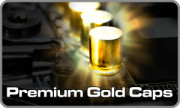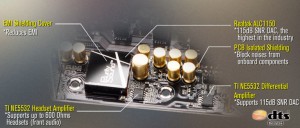 Intel® Ethernet Connection I217-V : A high ESD protection LAN chipset.
Intel® Ethernet Controller I211-AT
These Following Bonuses Are Available to All ASRock Z87 Motherboards :
ASRock A-Tuning : a multi-purpose utility that includes XFAST RAM, Dehumidifier, Good Night LED, FAN-Tastic Tuning, OC Tweaker, etc…
ASRock Instant Flash : An embedded tool in BIOS that can be launched by hitting F6 or F2 during POST. This utility allows you to update the BIOS easily from a removable storage device.
ASRock APP Charger : similar to AI Charger+ on ASUS motherboards, this feature charges your device up to 40% faster than normal. It continues charging even your computer is in Off, Standby, Log Off or Hibernation mode.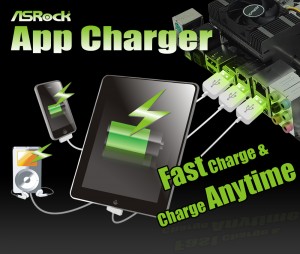 ASRock XFast USB : Speed up data transfer on USB communcation
ASRock XFast LAN : Analyze and prioritize application's bandwidth or latency on your internet-access network.
ASRock XFast RAM : Automatically stores live cache data onto System Memory to improve application performance as much as 5 times faster than on regular Solid State Drive.
ASRock Crashless BIOS : Automatically finish BIOS Update if it fails the first time due to power loss.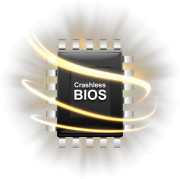 ASRock OMG (Online Management Guard) : Manage and Restrict Internet Access Time. Stop your kid from watching porn at night (erm..)
ASRock Internet Flash : Automatically download UEFI firmware from ASRock server without entering OS.
ASRock UEFI System Browser : Shows details specs of your system and connected peripheral devices.
ASRock Dehumidifier Function : Reduces motherboard damages due to dampness.
ASRock Easy RAID Installer : Helps copy RAID driver from a CD or USB storage device.
ASRock Interactive UEFI : A super awesome interface system configuration tool with cool sound effects and stunning visuals.
ASRock Fast Boot : Allows system to logon to Windows 8 from a cold boot under 1.5 seconds.
ASRock Restart to UEFI : First World Problem – my computer boots up too fast I can't go to BIOS. This feature allows computer boots directly to UEFI BIOS.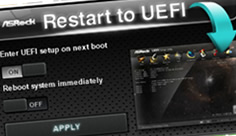 ASRock On/Off Play Technology : Blasting music even when your computer is Off
ASRock Good Night LED : Switches off Power/HDD/Keyboard LEDs even when computer is On. Totally helps your girlfriends sleep a lot better at night.
ASRock USB Key : Automatically logon to Windows without the need to enter Username and Password by plugging in an encrypted USB drive.
ASRock Home Cloud : Remote-wakes and controls your computer whenever you are via internet-accessible smart device.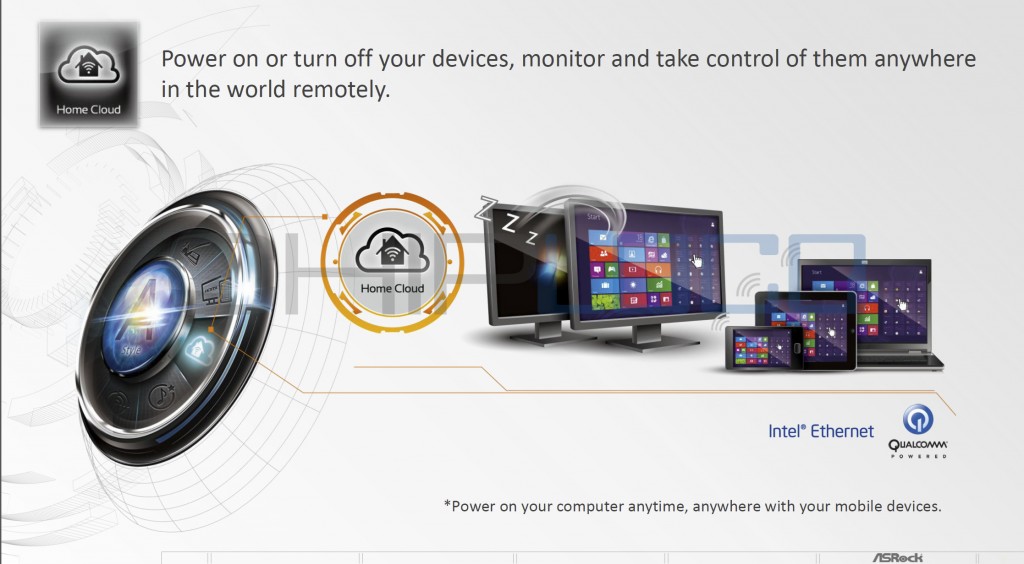 ASRock FAN-Tastic Tuning : Apply up to 5 auto preset fan speeds at different temperature threshold.
ASRock Easy Driver Installer : No optical drive to install drivers? No worry. UEFI automatically installs LAN drive to the OS via an USB storage device and proceeds to download and install the rest of other drivers.  (I wonder why not just download everything onto an USB device in the first place. Oh well. )