### OLD AD CODE WAS HERE ?>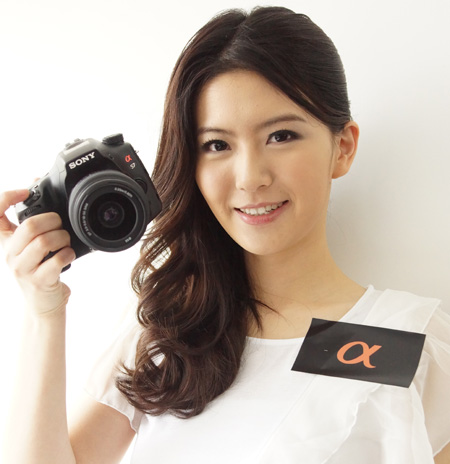 It's been a while since I last arrived at the subject about camera and photography stuffs, especially on Custom PC Guide .net. It might be irrelevant to what we are doing here but I know you guys won't complain to a short and quick reading about other tech thingies besides the PC market.
You see, I'm more of a Computer Tech guy than one that can genuinely snap out a beautiful professional portrait picture of anybody, not even a selfie. My experience of photography spans around the corner just like a majority of people I know: love to take good pictures, but don't know what/how to take good pictures. Some ends up using instagram which I swear I won't be one of those fallen comrades. There is a difference between quality shot and dramatized shot.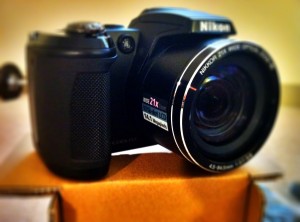 Anyway, I started out with a compact Sony point-and-shoot dated somewhere in the 2k and it stayed with me for more than three years. I decided to upgrade to the Nikon L120 because I found a good deal online. It was also about time for the older one to retire.
The newly bought camera did really well in comparison to anything in its league, whether it is about size, the 16 megapixels, or the build quality and cost, with 21x Zoom on a 921k LCD. It captures pretty shots under low light condition at an acceptable noise level but strictly judging, the take always has some grainy look in it.
Overall, it was a grand upgrade from the older camera and I was happy with it for over a year. This picture was taken with the Nikon L120.
The second camera lists under my asset was the Sony HX100V. Why you asked? This sucker has 30 freaking x zoom level at 16.2 MP. Guys have a thing for powerful zoom cameras. And it makes really great pictures. Here is a sample from the beach vacation last year; the objects were actually really far from where I stood, using max zoom.



Between the L120 and HX100V, I'm more in love with the Sony camera for the vivid color capture and the zoom. Perhaps it's one of the reasons why I was leaning towards any potential upgrade from Sony in particular.
I spend some fortune on
building custom computers
because it's something I have much experience about, but when it comes to cameras – not so much. Thus I don't feel comfortable dropping a grand on camera for what I'm doing with it. I see noobs wasting money for expensive DSLR cameras but most of them don't even know what the basic aperture, f/stop or iso is. The pictures usually turn out a little too over or underexposure with noise fill, bad rule of third perspective and more than often, out of focus. Honestly speaking, I do make those amateur mistakes too but still sane enough not to go over board.
When I first had the HX100V it was over $380 but it has been replaced with the newer HX200V and HX300V (this thing has 50x Zoom!), the price dropped to $250 range. It is still an awesome camera at that price even though noise is occasionally noticeable. On other hand, I've always wanted to catch those super clear and detail pictures like from the studio -without breaking the bank.
Last month I come in the market for a new camera because guess what, summer is almost here and I'll be very happy to be able to catch all the great moments from these upcoming family trips, with better image quality than last year of course. Carrying a shy budget of $700, I expect to get my hands on the D5100, T3i, T4i or even D5200. It was my luck when I came across MicroCenter tax-free promotion on all DSLR cameras that makes the cost a whole lot cheaper.
I dropped by a store and tried some of their available display models. I gotta admit I was close to spend exactly $1600 (tax included) on the Sony A77 but my gut was telling me it's too much/big for my needs.
The D5200 is really nice too, but the interface and system are not very intuitive for a novice. Maybe that is just me, but the moment I picked up a camera and tried a few shots I want to have the sense that I should be comfortable using this camera for a very long time. Some thing that must hit the nail right on the head.
I know I could get passed the learning curve easily, but I'm not a serious photographer so why spending the whole day trying to get the settings for the right shot of the kids? A quick recall from the past with the two older cameras, it was totally fun experience getting to know them and I was in the mindset to find something that can offer the same thing. You know, less of messing with the process and more of the better every day pictures.
That is the whole base idea of how I eventually ended up with the SLT-A57K, also known as the Sony Alpha A57 Camera with Translucent Mirror Technology (K stands for the Kit Option).

Single-lens Translucent vs. SLR
People have a thing for SLR (Single-lens Reflex) cameras. It has always been the preferred choice for professional photography. When teens these days hear such word, they'd probably be like "that's so pro!". However SLR is an ancient technology and it should belong to the dinosaur age.
In a SLR mechanism, the light travels to a mirror inside the camera then bounces off to the Pentaprism. When we look into the optical viewfinder, we see the reflection of the object from the pentaprism. This is also exactly what the camera sensor will see and capture as a picture.
When we press the shutter button, the mirror flips down to allow light (image) travel straight  to the sensor. As the mirror changes its position, the viewfinder has a temporary blackout period because there is no longer reflection of image on the pentaprism.
Perhaps traditional SLR is difficult to use because you cannot tell how the picture will turn out to be. Our eyes might see a very beautiful sunset on the horizon, but the camera more likely to capture a pitch black sky with an ultra bright dot (picture on the right). The professionals are able to fine tune the camera to get close to what the eyes can see. However more than often, they only succeed after a few tries. It's very time-consuming and not everyone can do it. Definitely not me, nobody got time fo dat !
Early Digital SLR (DSLR) cameras were designed to tackle this problem by providing a live, simulated view of the final picture via the LCD. We can also record high quality movie file with DSLR. However, the images are not always 100% as what we see on the screen due to the pixels quality of the LCD.
The second problem with both DSLR and SLR is because the capture depends on the movement of the mirror, therefore the picture tends to be blurry due to the vibration of the mechanism. It is also harder to capture fast action sport or object using these cameras because there is a lag in process when the mirror changes its phase up and down.
Now guess what? Single-lens Translucent (SLT) have the solutions.
If you look at the picture on the right, SLT Cameras do have the mirror like SLR. However, this mirror does not move. It allows light and image travel directly to the sensor, while also reflects portion of that to the Pentaprism simultaneously.
As the result, SLT cameras 1.do not vibrate when you take pictures, 2.there is less risk of blur, 3.result in sharper and cleaner image quality, 4. no blackout period on the viewfinder or LCD and 5. it can catch a lot of pictures in a very short period of time.
One other important benefit is because the mirror stays fixed, the phase-detection auto focus system can work all the times; this means you can snap out a great and sharp picture almost instantly.
Sony SLT-A57K (Alpha a57)
1. The Goodness
So I have heard about SLT technology a couple years ago when Sony first came out with the a37 and a55 series. However I was not convinced then, for me being a close-minded in this field as much as all my old relatives who only have used only Nikon or Canon before. Thus I took their advice to heart. Yet when I looked at those from Nikon and Canon, the cost was really up there so I never really bothered. I ended up with the lowered models like the L120 and HX100V. They did just fine for me.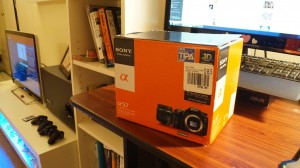 Now since the budget allows, I brought $700 to the store and started my shopping day. As I said earlier, I immediately began to play with the Nikon D5200 since I have read a lot about it before and many of my friends already own one with really positive feedback. I almost thought I only came to the store just to pick up the D5200 and made a dent in the wallet, but the moment I took a random picture with A57 I knew it was the damn one (other than that, the price is really good, too!). Talking about first impression here.
The A57 has the same body size as the more expensive model, the A65 -while remains slightly larger than its predecessor, A55. It has good weight and a comfortable grip that leaves no pinky hanging out. Perhaps, that is why it doesn't feel heavy at all.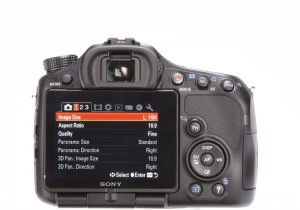 Its multi-angle 3″ LCD screen isn't OLED as found in the A65 but with 921k color dots, the screen is still really big and pretty to look at. On the other hands, the Electronic Viewfinder has 1.44 millions dots. With efficient use of both of them, you probably spend less time to guess the right adjustments for your shot.
I went home and started gathering some research about this A57 camera, and here are pretty much what you can find from the net :
The Single-lens Translucent Technology has no flipping  mirror, no vibration and it is really quiet. It also allows continuous focus during recording and distortion correction for still image. The full time auto-focus system can lock object within a fractions of a second (Object Tracking is also a great tool as it follows the target if it moves). The drawback arguably is, there is less light to the sensor because part of it has been redirected to the pentaprism.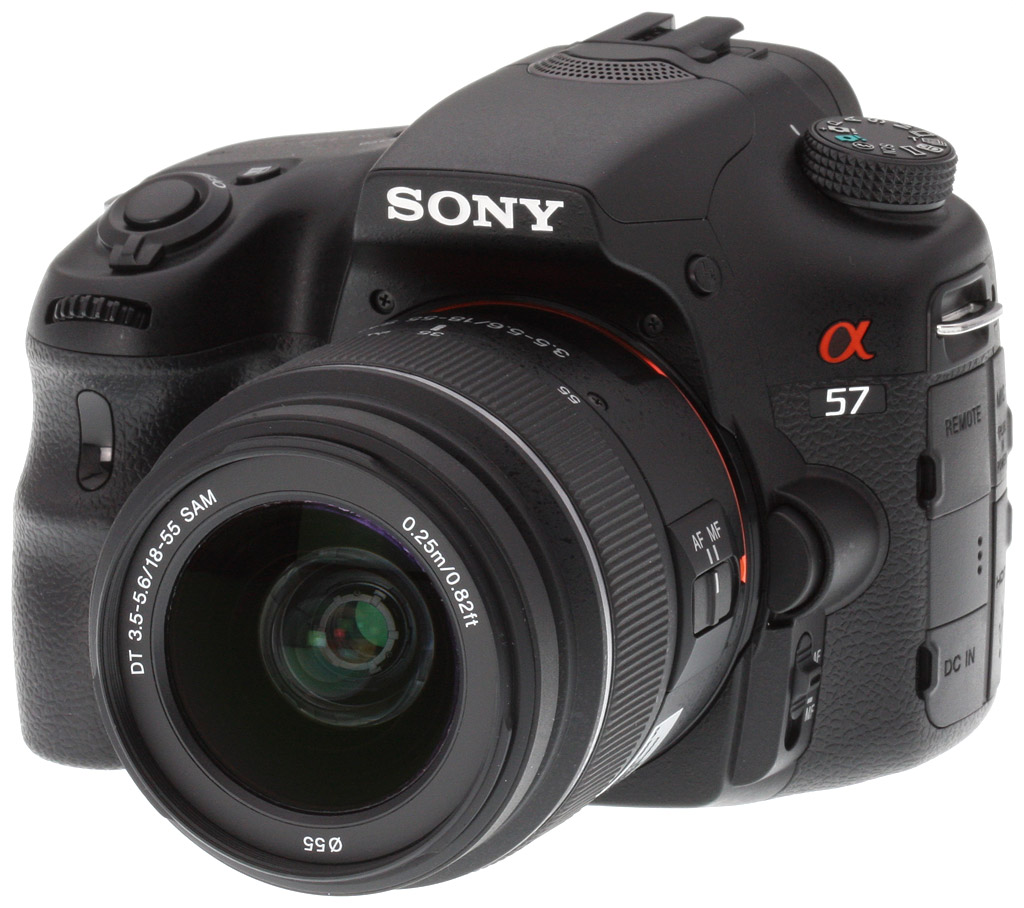 However, Sony makes very good sensor and most of the buyers agree that the SLT-A57 does very well up to 3200 ISO, which is better than the A65 even. The Sony SteadyShot (also known as image stabilization) gives users the advantage of 2.x more light. That roughly translates to One f stop better than Nikon's.
Speedy System : The camera is quick to start up and has huge buffer for continuous shots : up to 21 RAW+JPEG. That gives plenty of room for the 12 FPS at 8MP (class-leading), or 8 FPS at 16MP (same as D7000). You will agree that this camera is fast, probably twice as fast as anything in its tier or some above.
LCD and Electronic viewfinder (EVF) show live on-screen adjustments. I find this is a whole awesome feature of the A57 because under bright sunlight, it is really hard to use the LCD screen and the EVF has all the details information you need to capture the right shot.
The Sensor : Sony improves the A57 APS-C sensor that are also found in the Nikon D7000, A580, NEX-5, RX1, EOS 6D, 5D Mark III and other high-end expensive cameras. The result is a excellent dynamic range image with rich color. This blows Canon out of the water for their older sensor technology. In term of picture clarity, the A57 is even slightly ahead of the D7000 under ISO 400.
Durability : No overheating like A55 (older model are reported overheated when records long movie). The battery life is also much longer than the A55.
Movie : It can record superior HD 1080p at 60fps or cinematic-like 24fps movie clips. The fixed Translucent Mirror Tech allows the auto-focus system to keep sharp and accurate track on the object without too much effort on the users. This is a huge advantage over traditional DSLR. Some user notes that the A57 performs on par or even better than the HF-S100 camcorder.
Take a look at this user-made promo for the A57, it was done using only the A57 camera (with different lens of course). Here is another cinematic look video using the DT 35mm f1.8 Lens on Sony A57.
Level Indicator : this is another cool bonus from Sony. The system can display a digital horizontal line ruler that verify the balance level of the camera for a leveled picture.
Sony also packs a healthy dose of features into this camera such as :
Clear Image Zoom : the system automatically calculates sample surrounding pixels when in max zoom and reproduce them for a really great detail image. No gimmick.
Focus Peaking : highlights the focused object with a different tone of color during manual zoom. A valuable option for photographers.
Multi-noise Reduction : the camera takes several pictures and combine them into one to reduce noise level. Great for low light scenarios.
Live Special Effects : Tilt Lens, Pop Color, B/W, Retro, Soft High-Key, Black & White & Highlight Red, Contrast Mono, Soft Focus, HDR Painting, Rich-tone Mono, and Miniature. I don't use these much, but it's good to have them there if you don't have time for post-processing on the images.
Sweep Panorama : I first thought this was just a gimmick but I have never been so wrong.
Auto HDR : multiple images at different exposures will be taken at the same time and merge into one.
Built-in Help : if you are not sure about any option you see on the screen, hit the [?] button. Sony does a good job of implementing a helpful guide system into this camera. It's a super useful learning tool for amateur like me to advance.
Lastly, the Price. This camera does not cost you an arm and a leg to get the job done. It does all the works for you seamlessly and the result is outstanding, compared to anything in this league. You could easily find a Kit (A57K) for around $500 or even less. Yet you get the same values in those cameras two or three times more expensive.
For example, the A65 is about twice the cost of the A57 yet it loses some of the advantages the A57 has; such as continuous shooting mode is only 10 fps (vs. 12fps) with smaller buffer, it also has slightly worse performance under low light condition and can only reach the maximum of 12,800 ISO (vs. 16,000 ISO). The major changes on A65 is the built-in GPS, higher pixels resolution at 24MP (vs. 16.1MP) and a more beautiful OLED Electronic Viewfinder (won't matter much if you use the LCD more).
2. Room for Improvements
The A57 has so many pros it almost outweighs the cons. However, these are the drawbacks that you should be aware of :
Sony JPEG engine is not impressive. The A57 can capture pretty shots in RAW but if you tell it to compress to jpg, you lose some sharp details. Try to play around with RAW for best output.
Live Effects, Panorama and some HDR features do not work with RAW.
The microphone records noise from the auto-focus system in Recording mode. It's best to get an additional microphone for better sound capture.
Panorama is not as sharp as normal shot.
Viewing through the EVF is a bit off in color depth and hard to justify the outcome. You will find yourself using the LCD more.
3. Sample Shots (18-55mm Kit Lens)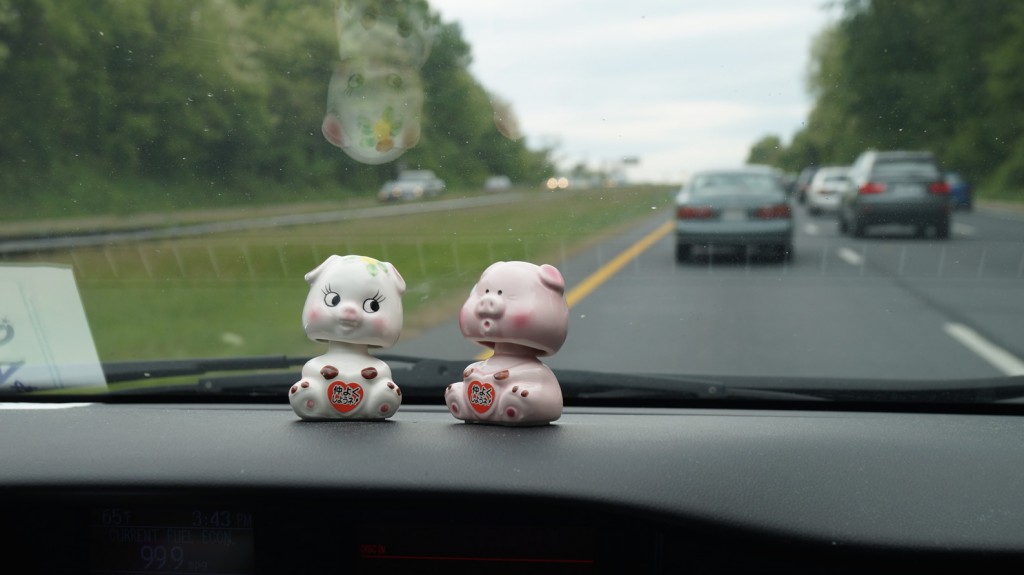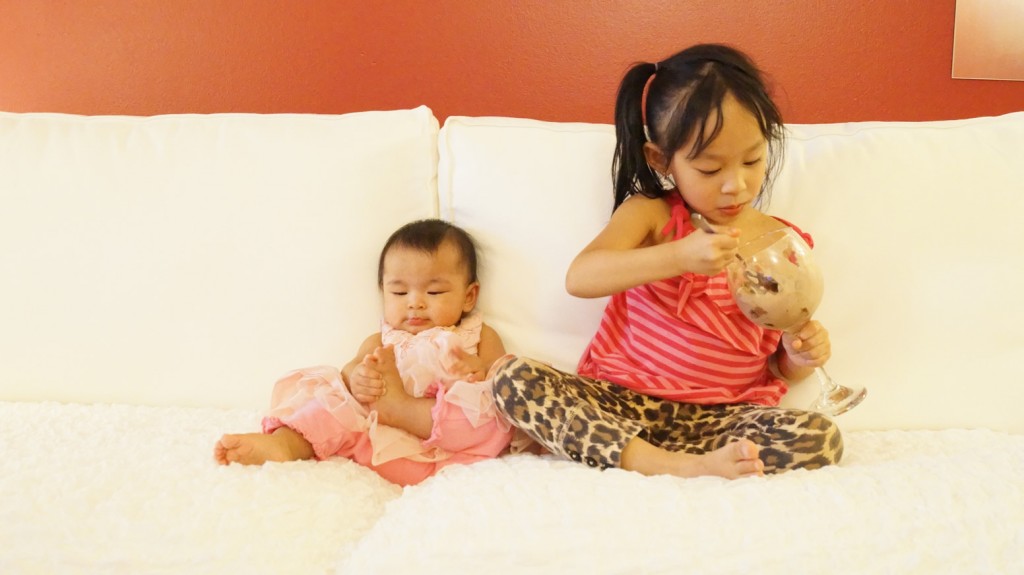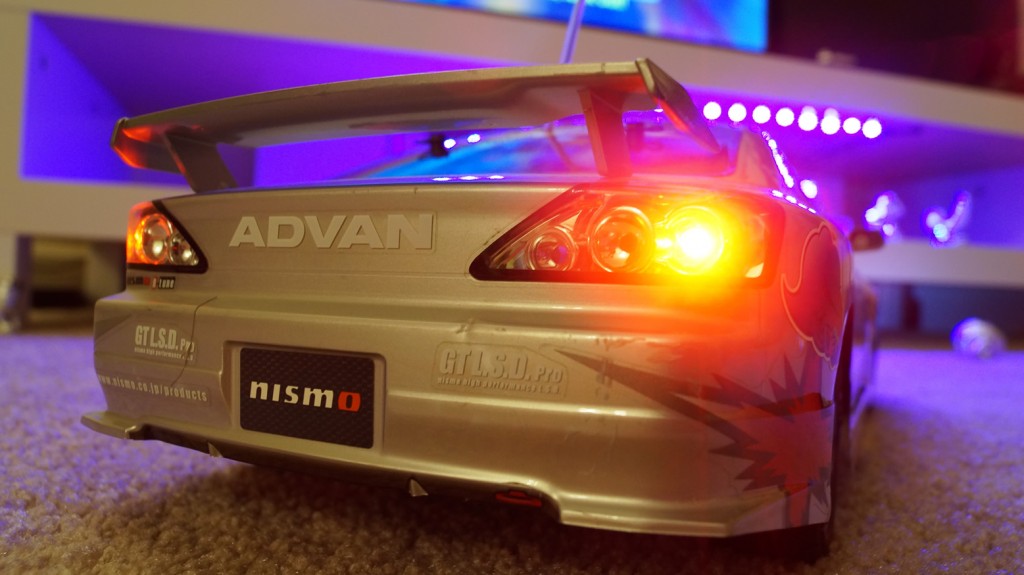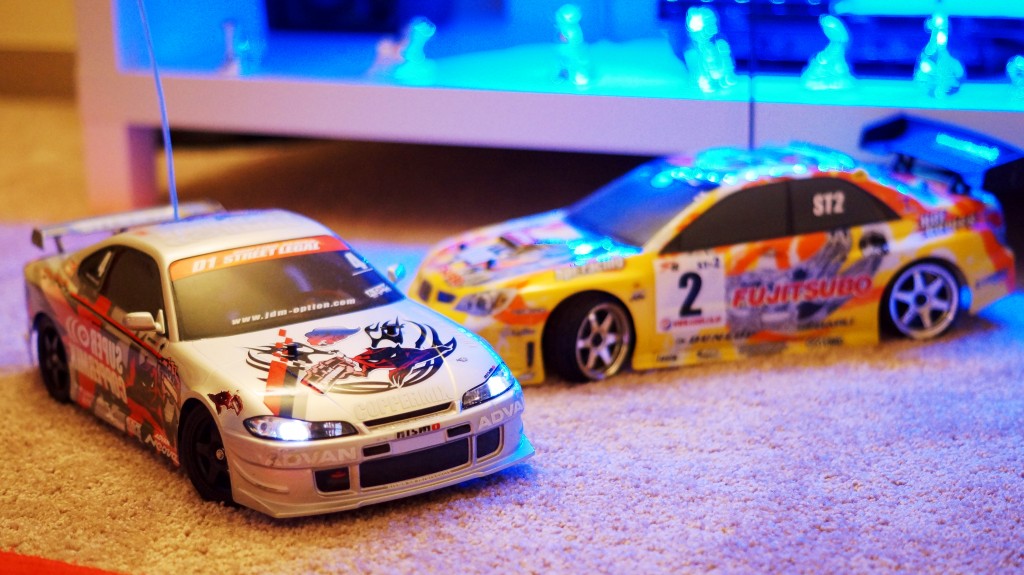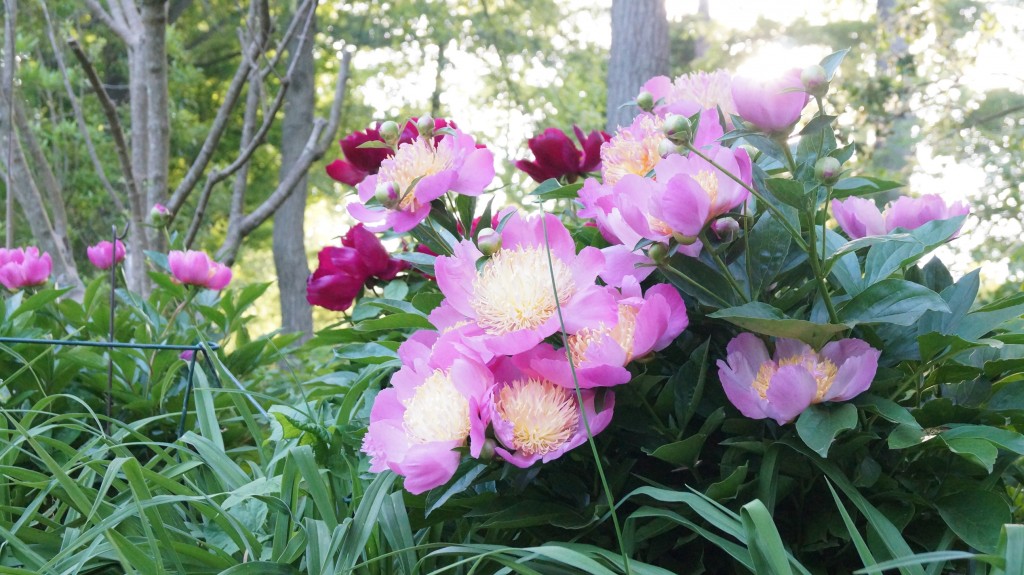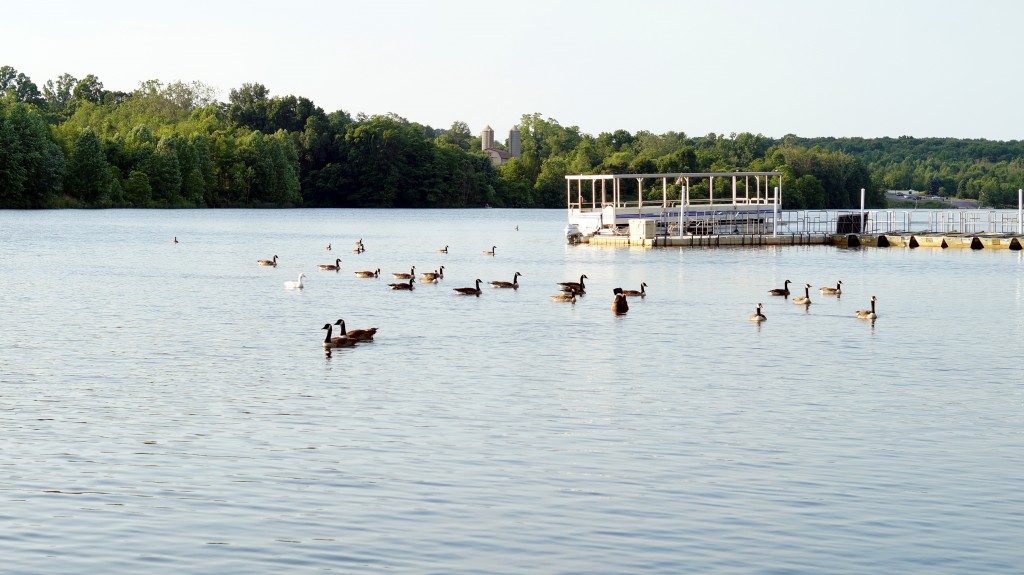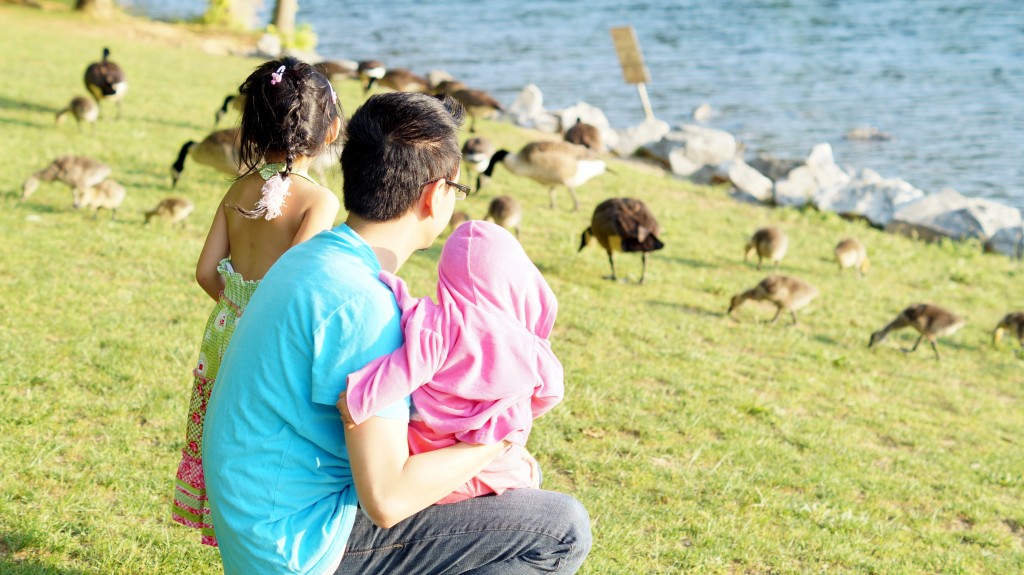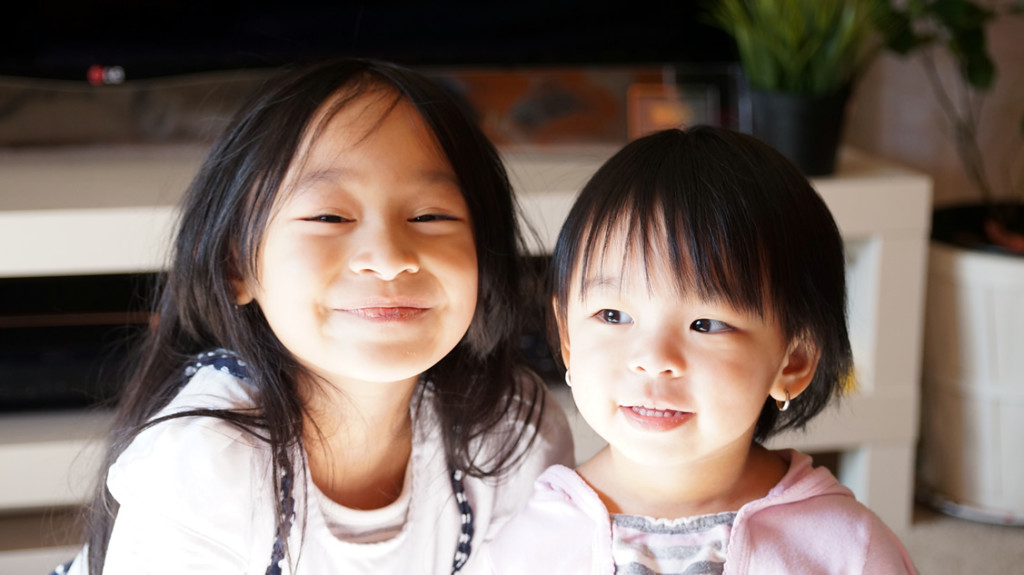 The particular portait above was taken with DT55-200mm Lens
4. Lens for Sony Alpha Cameras
Professional cameras are different to generic point-and-shoot line up thanks to the ability to use different lens to capture the feel of the picture. Great lens also pushes the camera sensor to its best which produces even more amazing pictures. It's nice to see that the A57 uses A-mount Lenses and is compatible with a variety of the famous and inexpensive Japanese-made Minolta Lenses. Minolta lenses are known for their ability to delivers beautiful and excellent images.
If you do not have any old Minolta lens laying around, consider these sweet upgrades for the A57. They essentially make your A57 worth as much as, and does as good as some of the $2k-$4k pro DSLR cameras in the current market.
Professional Studio-Quality Lens.
on sale
Beautiful Capture, Wide-Open Lens.
Sharp Image, Light-weight and Inexpensive Lens. Best for money.
on sale
Good Starter-lens for Macro Shoot.
on sale
Best All-purpose Lens with Excellent Zoom. Highly recommended.
on sale
5. Other Reviews of Alpha A57 Camera
7. Final Words
I bought this camera for roughly $500 and it has been one hell of a choice –for both value and quality. If you do the same, I'm certain that you will take more pictures with this camera than any other ones you ever had; granted that you aren't the 20% of the photographer population who do all the crazy professional shots for a living.
Also, keep note that the A58 is not a worthy upgrade from the A57. As the matter of fact, it's more like a downgrade with smaller LCD. I'd have called it A38 instead. If budget allows, the best step up from the A57 would be the A65. Even though, as you have read above there are some minor drawbacks on the A65 compared to A57; yet some may find the 24MP vs. 16MP is a lucrative difference.
On another note, the A57 has been discontinued last year, thus finding any new in stock will be most difficult. You might be able to grab an used one for a very decent price on Amazon. If you don't want a used A57, look for the true successor of the A57 and A65 cameras, the Alpha a6000. Please note that the a6000 uses E-mount instead of A-mount. Though you can use an adapter to interchange between the two interfaces, it's best to keep this in mind so you don't have to waste too much time buying the incorrect lens first hand.
on sale
Sony a7 Full-Frame Mirrorless Digital Camera with 28-70mm Lens
24.3 MP full frame CMOS sensor. Compatible OS - Windows Vista SP2*4, Windows 7 SP1,...
Up to 4 FPS in Speed Priority Continuous shooting
ISO 100-25600(AUTO ISO 100-6400), 1080/60p/24p HD video (AVCHD/MP4)
3" tiltable LCD with 921,600 dots. 1/2-inch XGA OLED color electronic viewfinder with 2.4M...