### OLD AD CODE WAS HERE ?>
Performing an oil change for your Volkswagen Eos 2.0L –or any other VW models equipped with the TSI MK6 platform such as CC/GTI/Passat/Tiguan/Jetta– is really a lot more simple than many vehicles from other brands. The entire job could be done without even lifting the car off; heck, it may be less complex and takes less time than Sailor Moon's transformation.
Now since The Witcher is airing on Netflix right now, I'm going to make this a quick and fast guide for you to follow along and we all can get back to the show. Perhaps once the season is over, you'll have an entire year to master the oil change technique for your TSI engine. Let's begin.
1. Warm up your car
Drive it around for at least half an hour to bring the oil temperature up to 174°F (80°C) –middle line on the temp gauge. If the needle doesn't stop and keeps going, you may have to call the fire department asap.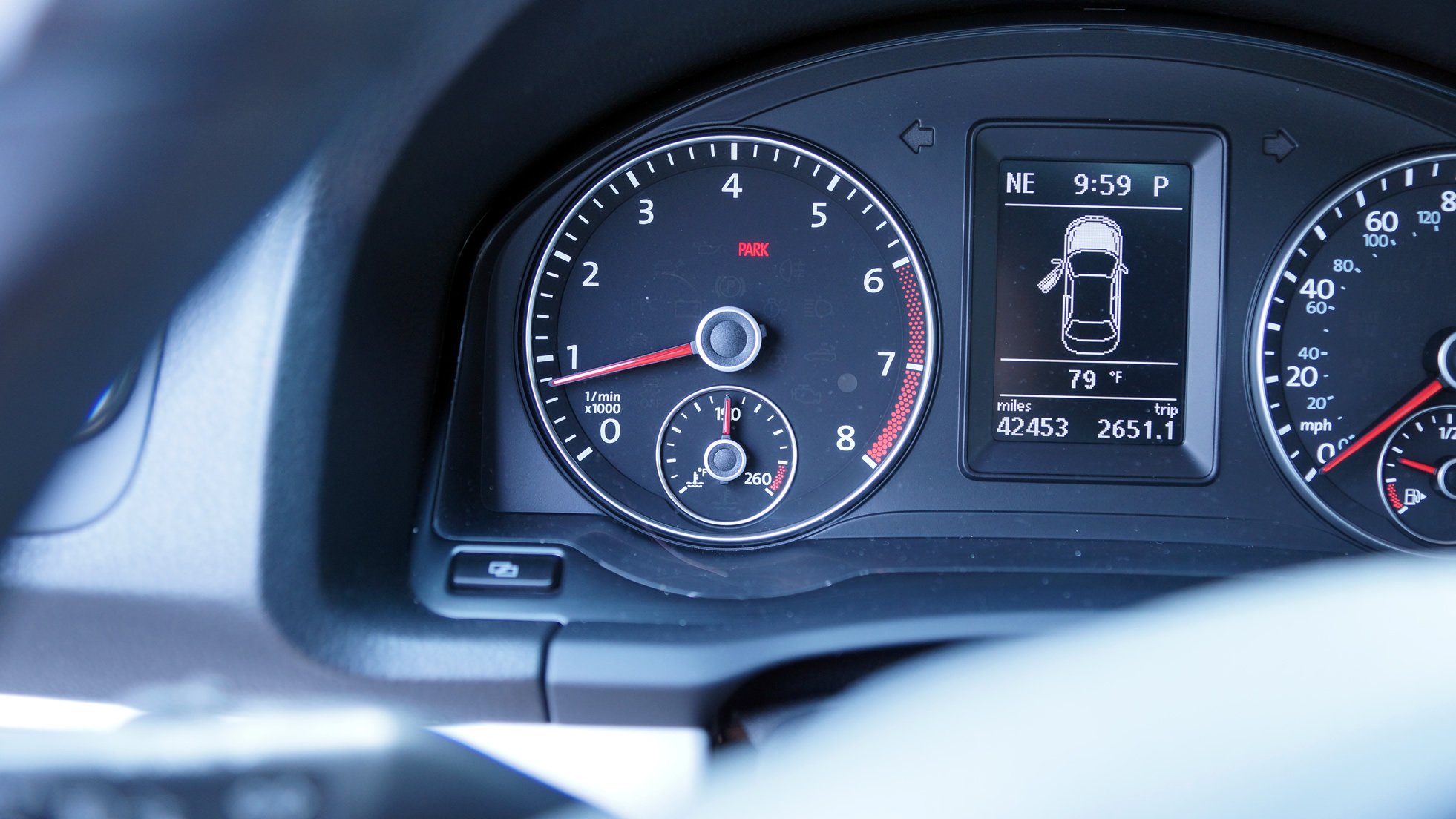 2. Tools you'll need.
If you want to perform an oil change the traditional way, you'll need a set of jack stand, tool sets and a floor jack –but that is a topic for another time. Today we'll use a fluid extractor and an oil filter plier to do the oil change right from the engine bay.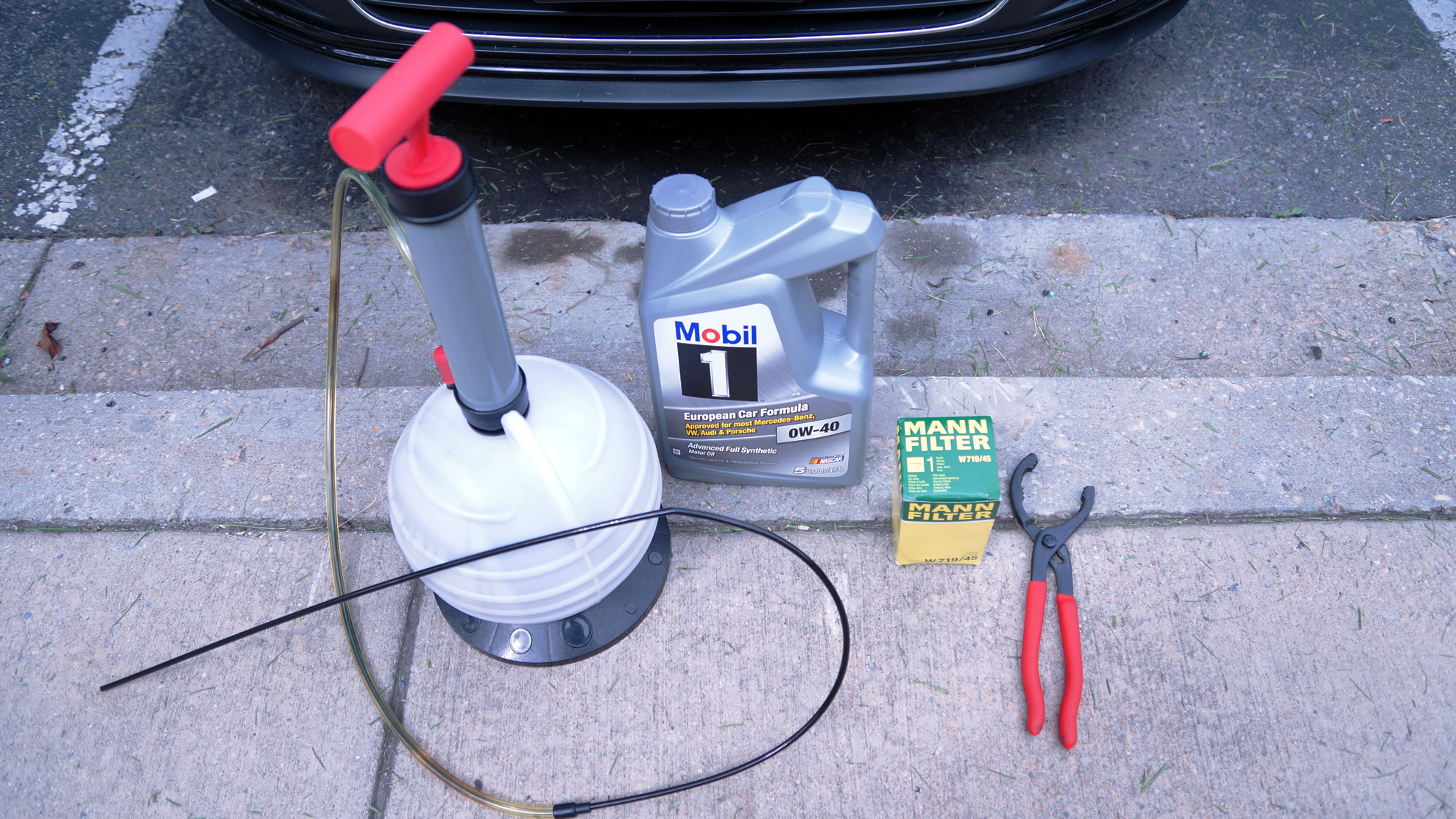 The default oil used in your car is a 5W-40. However if you live in colder weather area you could get a bit better performance going with viscosity 0W-40.

Your Volkswagen Eos or Tiguan/CC/Passat/Golf GTI/MK6 that uses the TSI 2.0L Turbocharged engine has an oil capacity of 4.9 quarts (4.6L).
I highly recommend buying two jugs of the 5 quarts simply because this engine tends to burn oil quite fast. It's a good thing to have a spare one to replenish before your next service. You know, shit always happens at the worst time.
3. Locate the oil dipstick.
Remove your oil dipstick. This is where you insert the little skinny tubing from the fluid extractor into.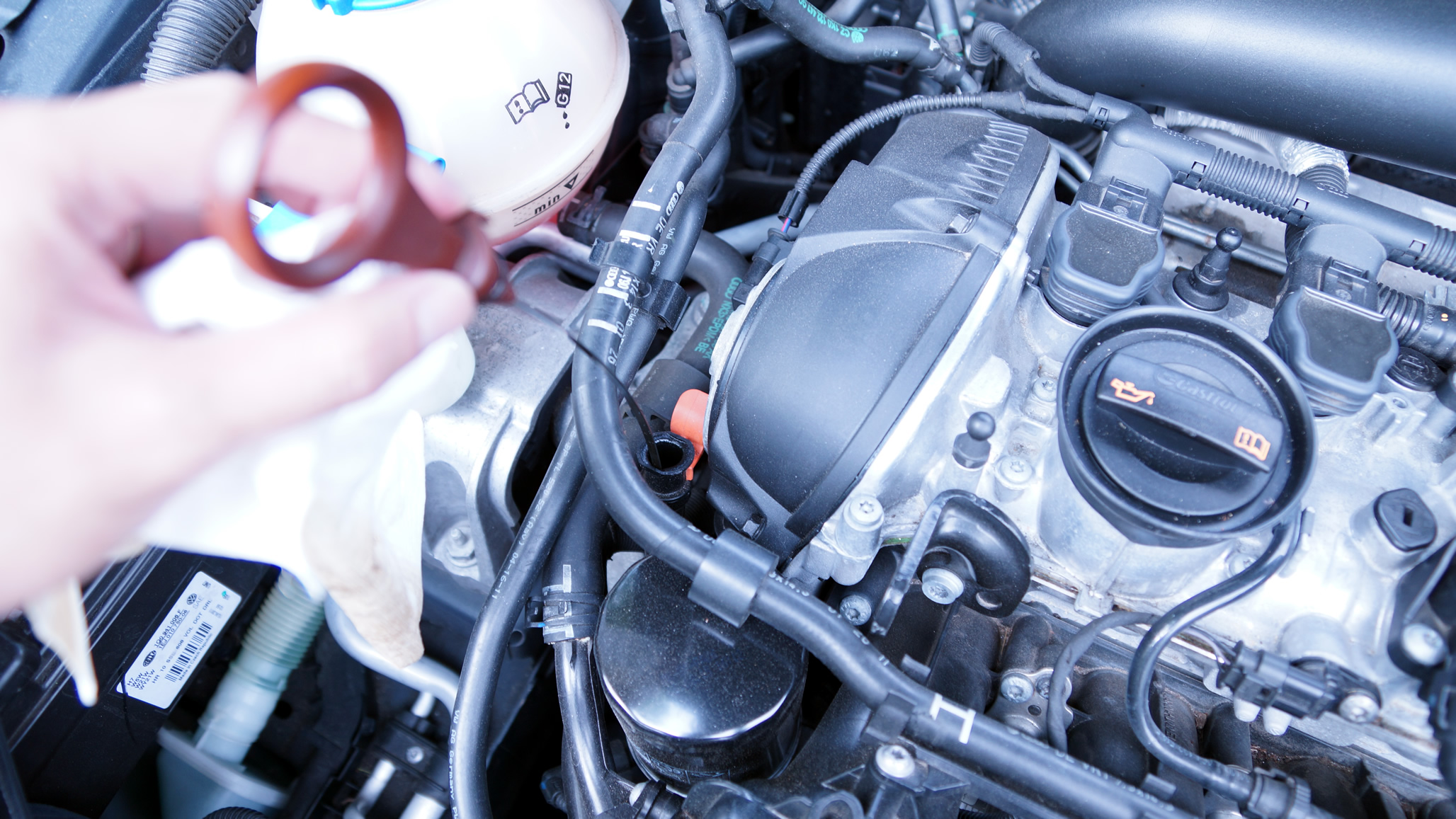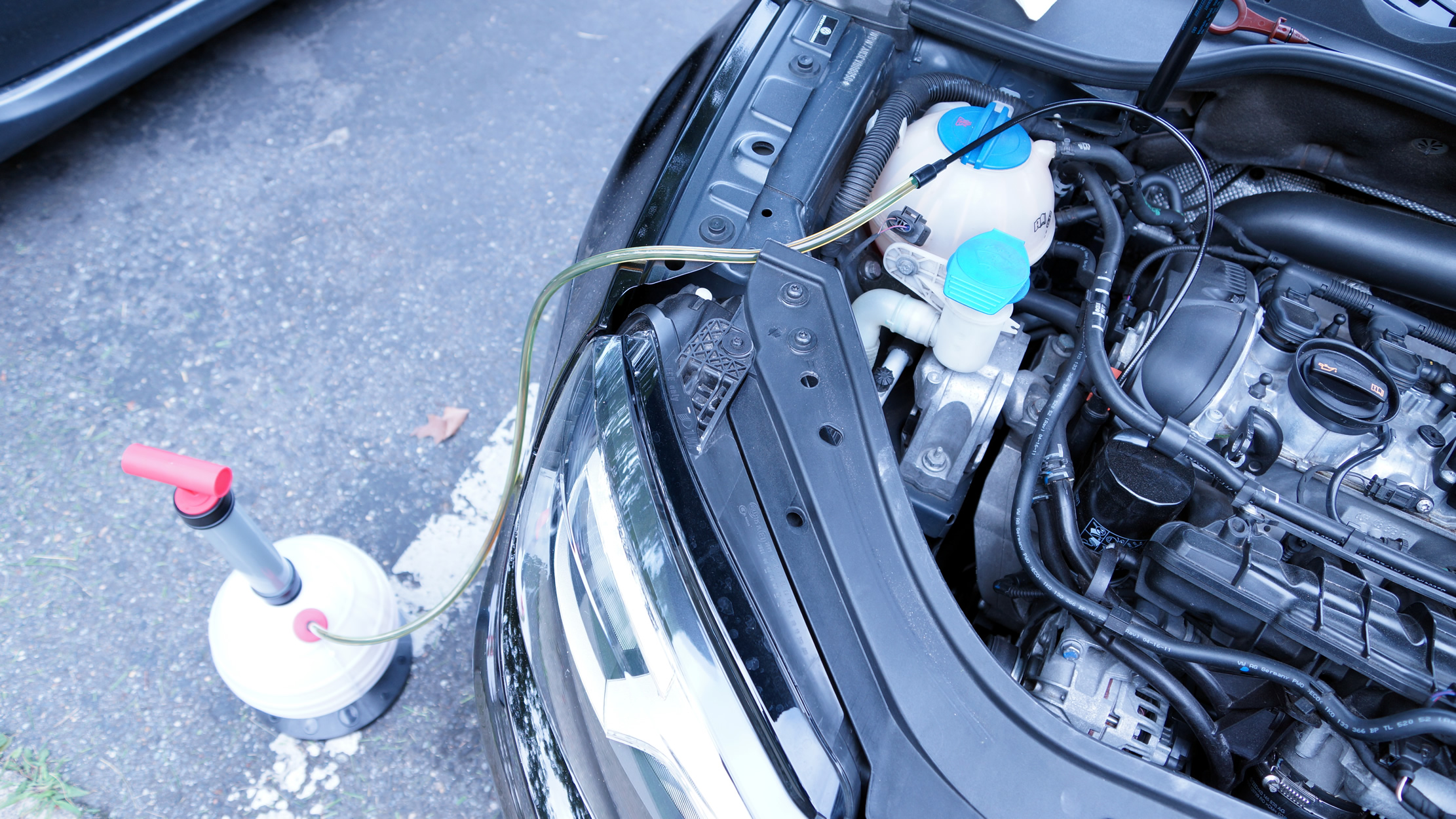 4. Position the tubing and the extractor properly to avoid death.
The tube should go about an inch or two further than the total length of your oil dipstick. I hooks the tube to the little clip by the windshield fluid housing, totally convenient.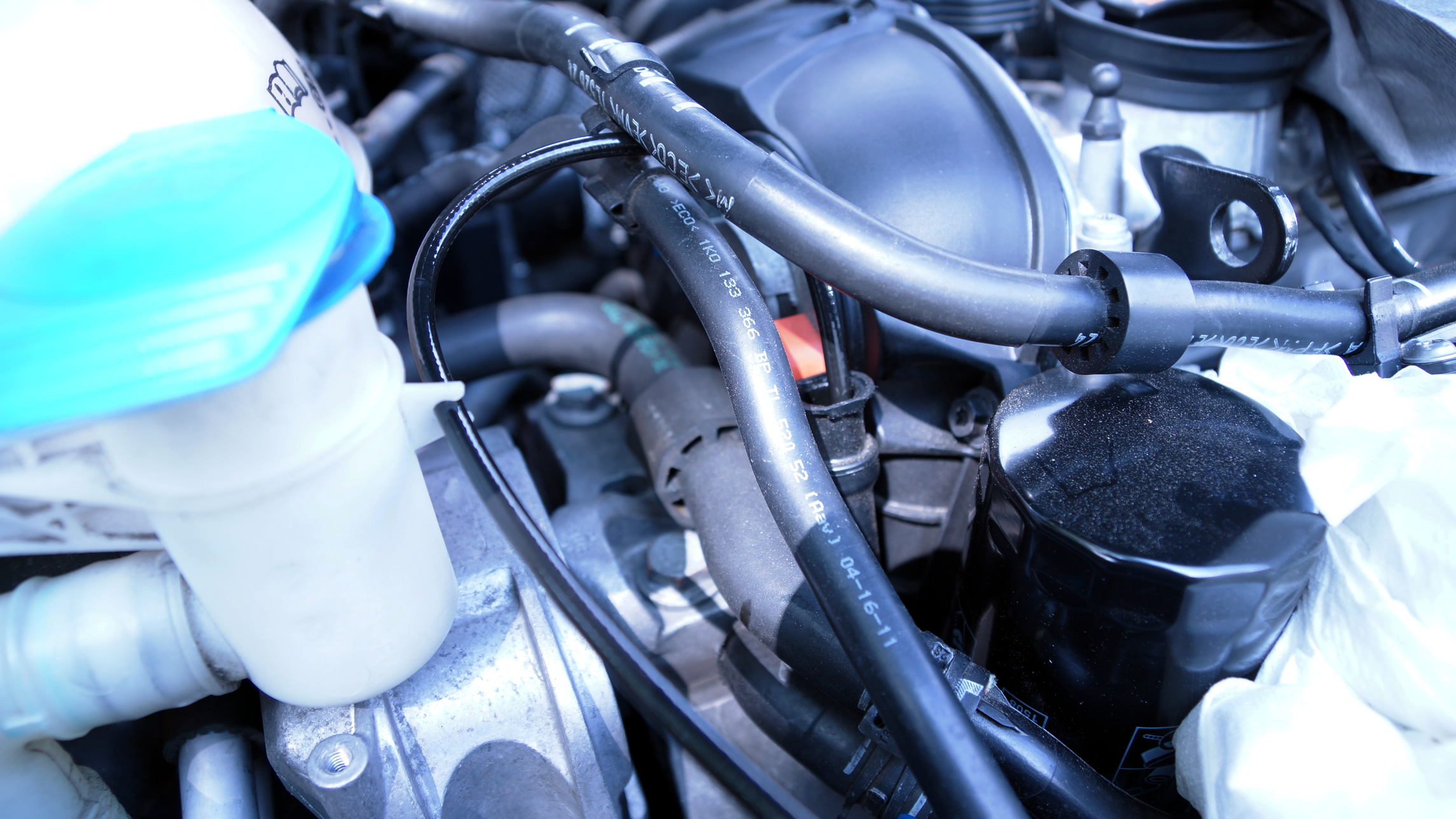 5. Give it a few pump after the setup is complete.
You should see the hot oil filled that clear tube very quickly. It's very hot so be careful.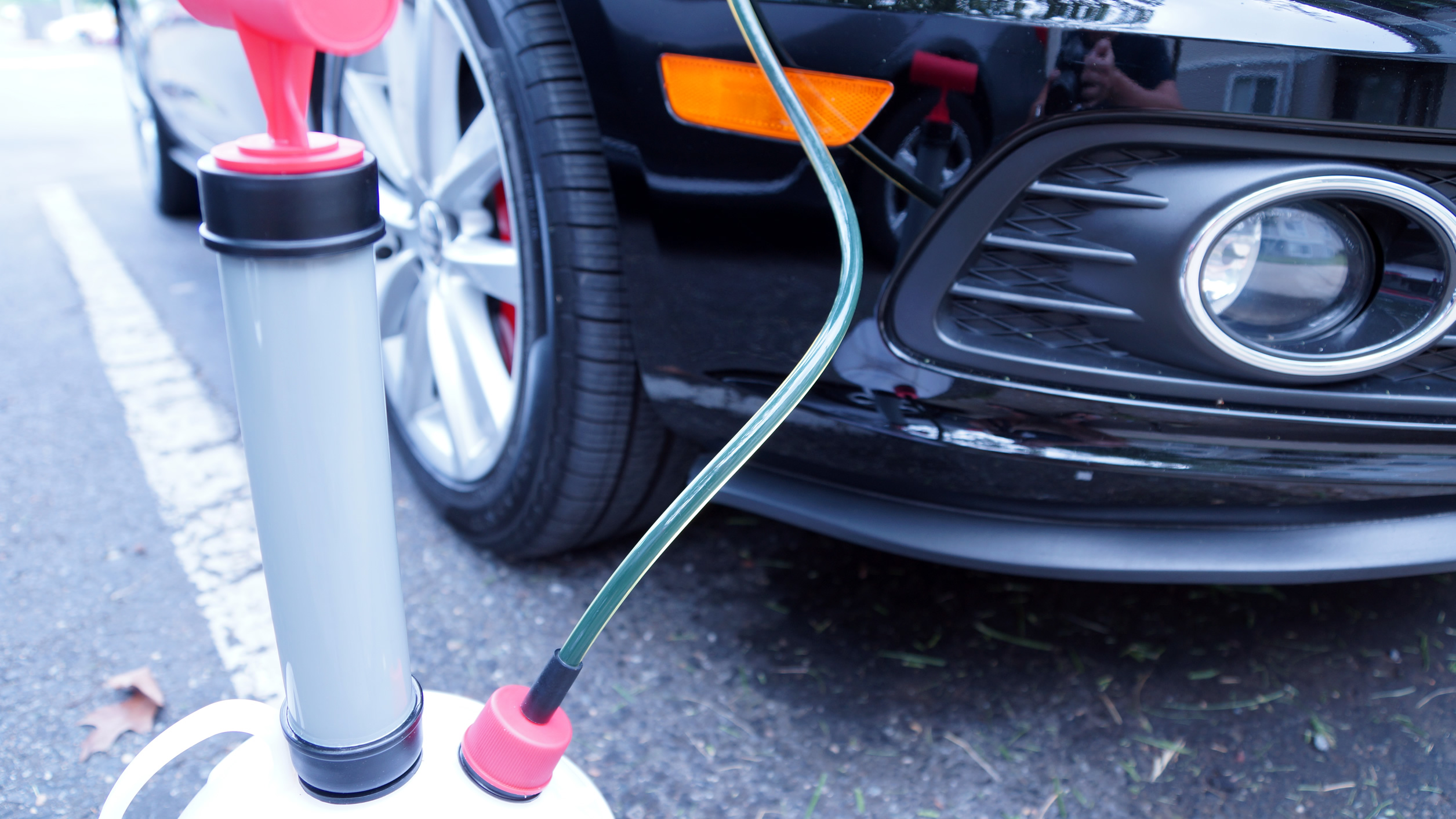 Now you wait. It is also a good time to do some rinseless wash, or perhaps just lubricate the Eos top seal to prevent future leakage.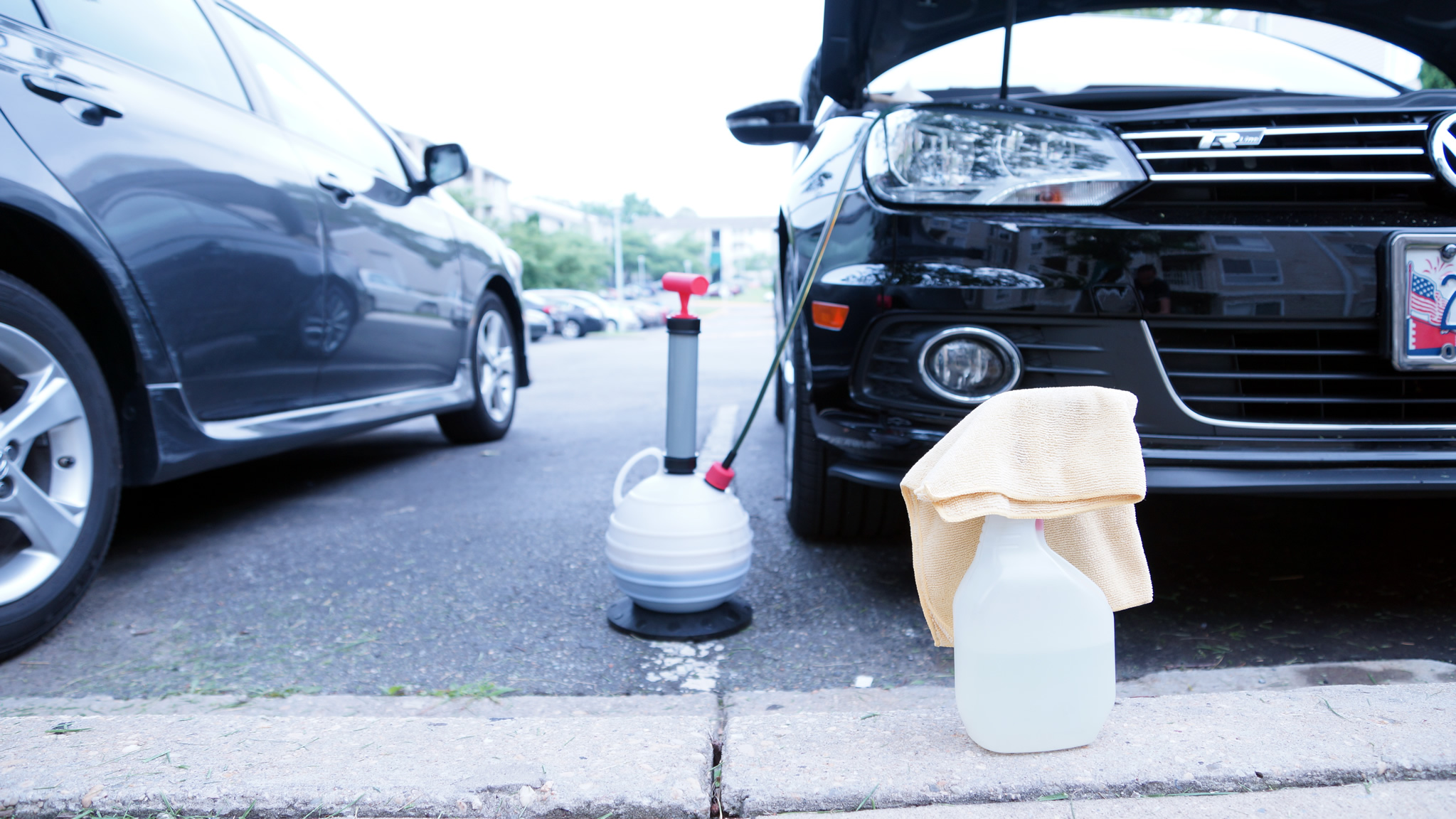 6. Oil Filter Removal.
Once the oil extractor is full or in most cases, about 4+ quart full (due to the amount that was burned off), grab the pliers and some paper towels to remove your old oil filter.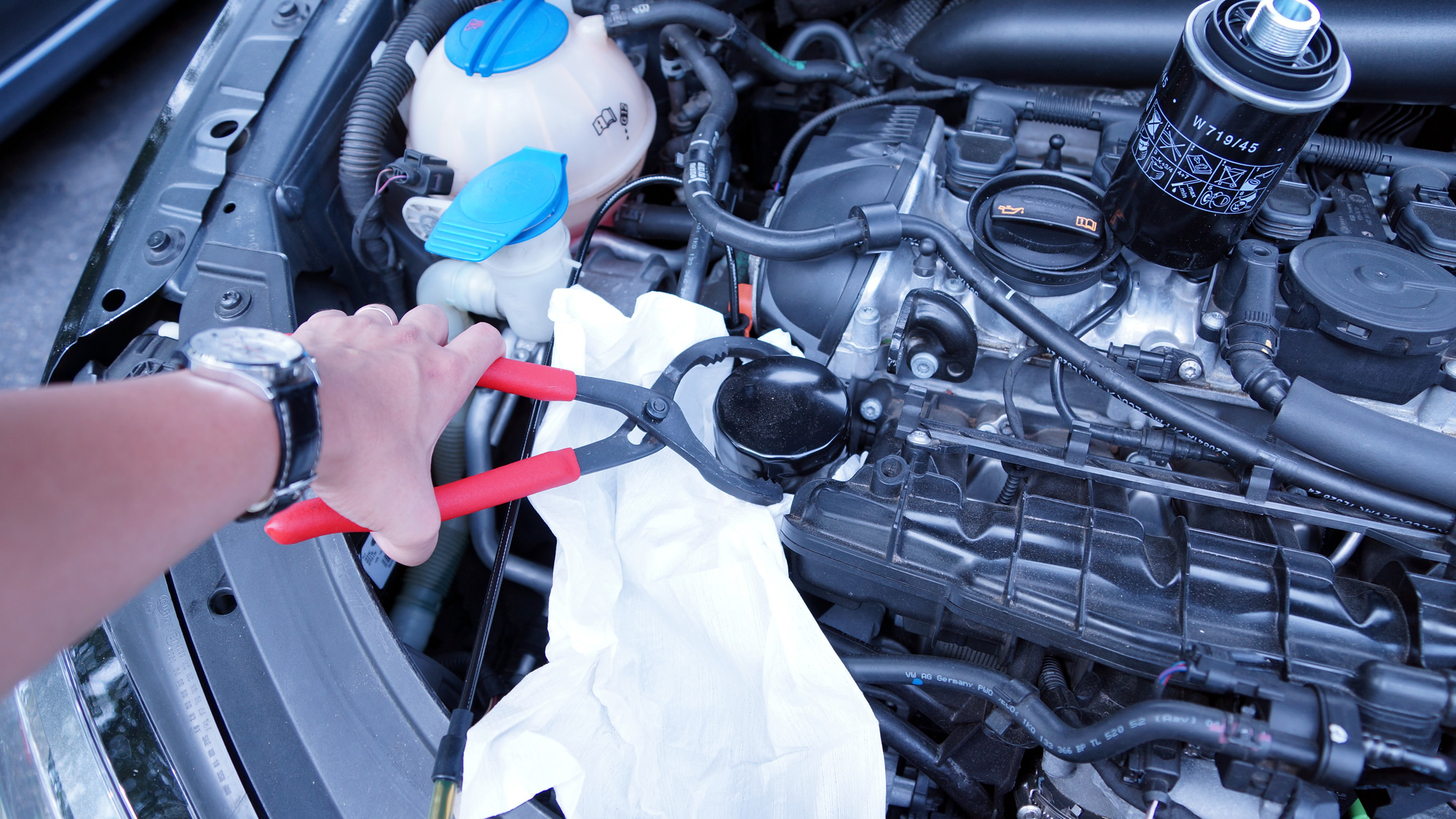 Once it's gently un-tightened, remove the filter by hand and lift it straight up so it doesn't spill all over your face (personal experience).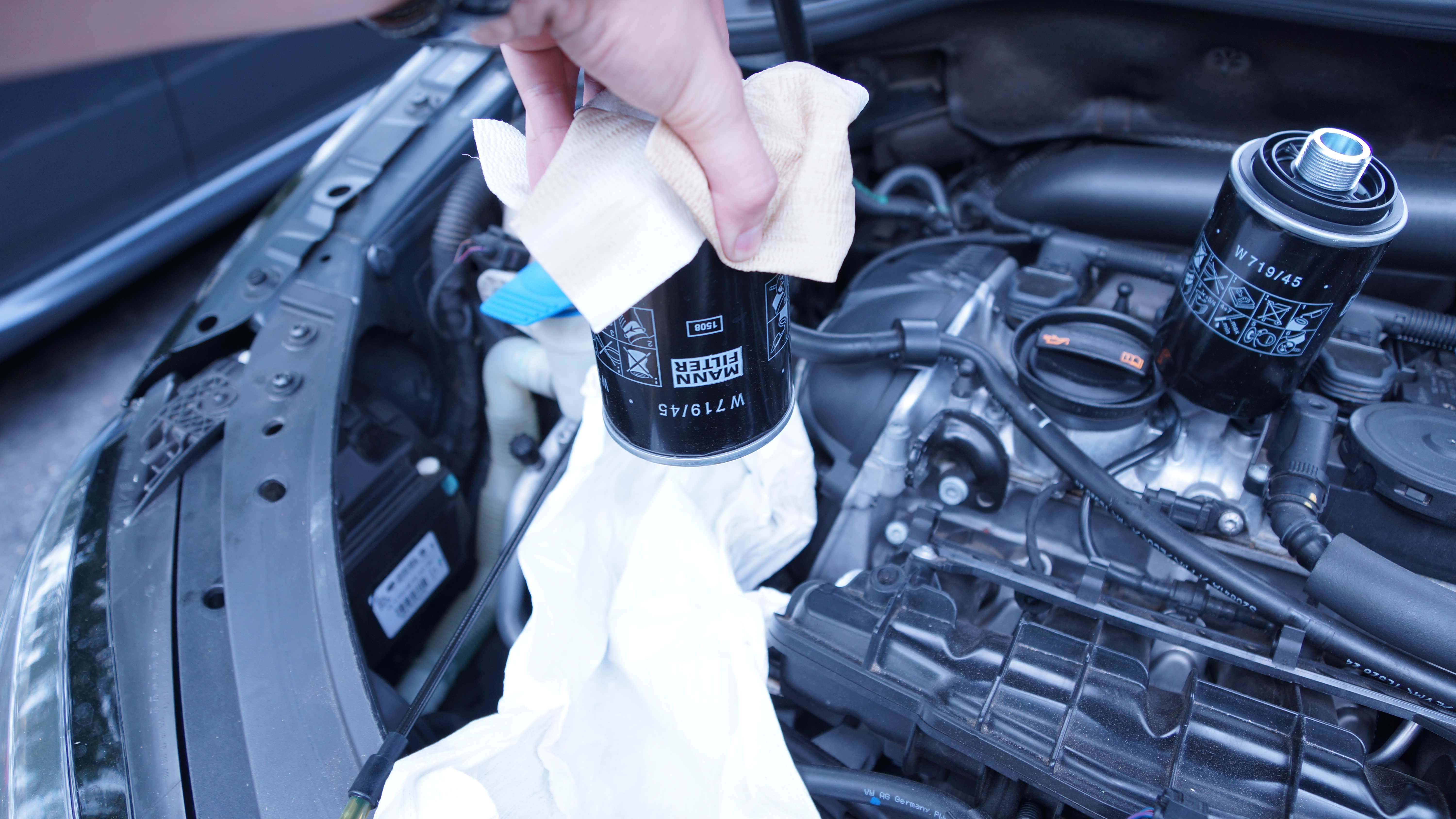 8. New Oil Filter Prep.
Before you install the new oil filter, lubricate the rubber o-ring seal with a little of the new oil. This makes life easier when you remove the filter the next  time. Hand-tighten the oil filter to its location. Do not use massive Force. When you think it's secured, just give it a little nudge and that's it.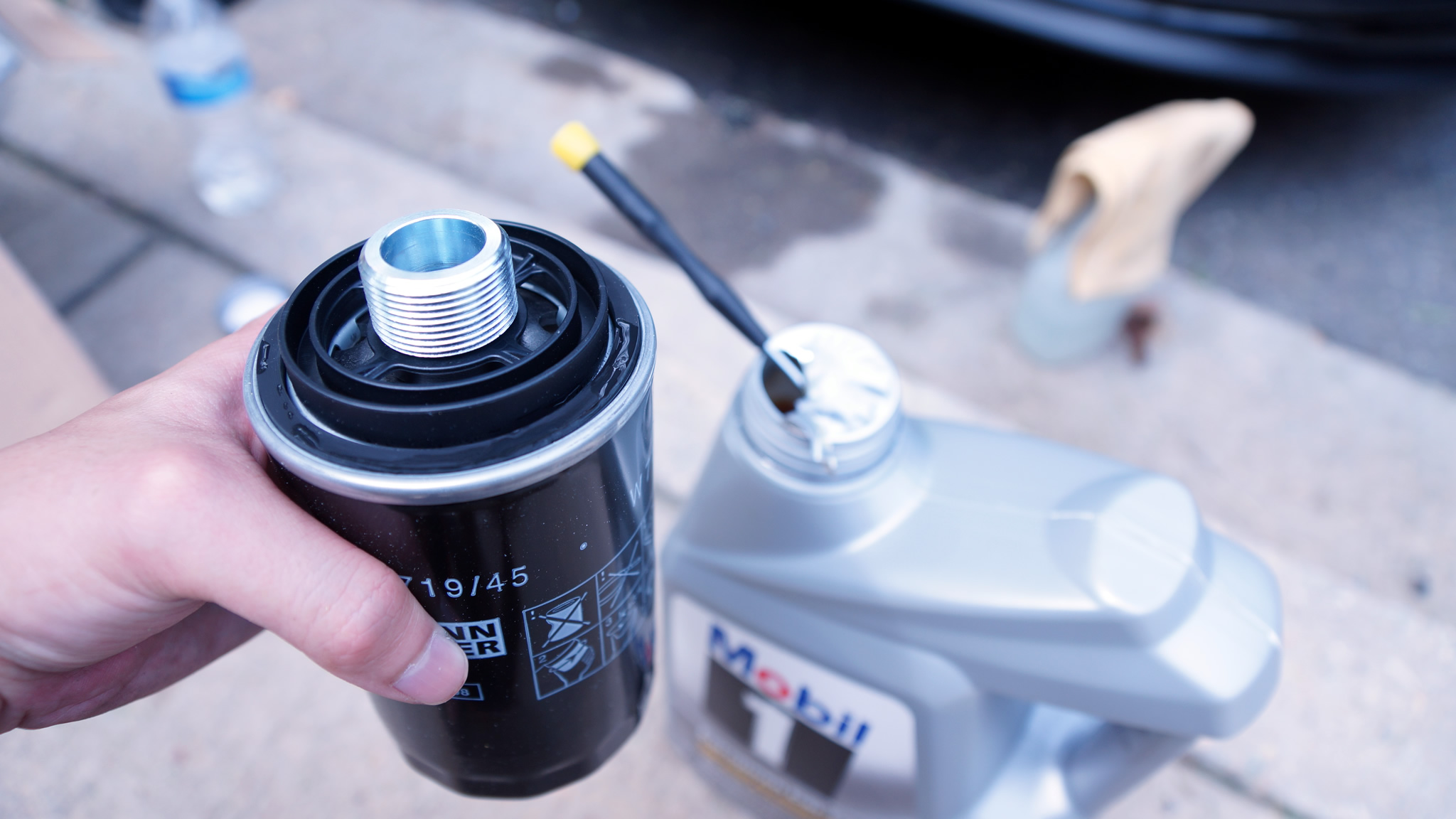 9. Top up your engine with the rest of the new oil and you're good to go.
Dump the old one back into the container and drop it off by your local auto parts for recycling. Don't attempt to use it for deep frying, it tastes terrible and gives weird texture to the chicken.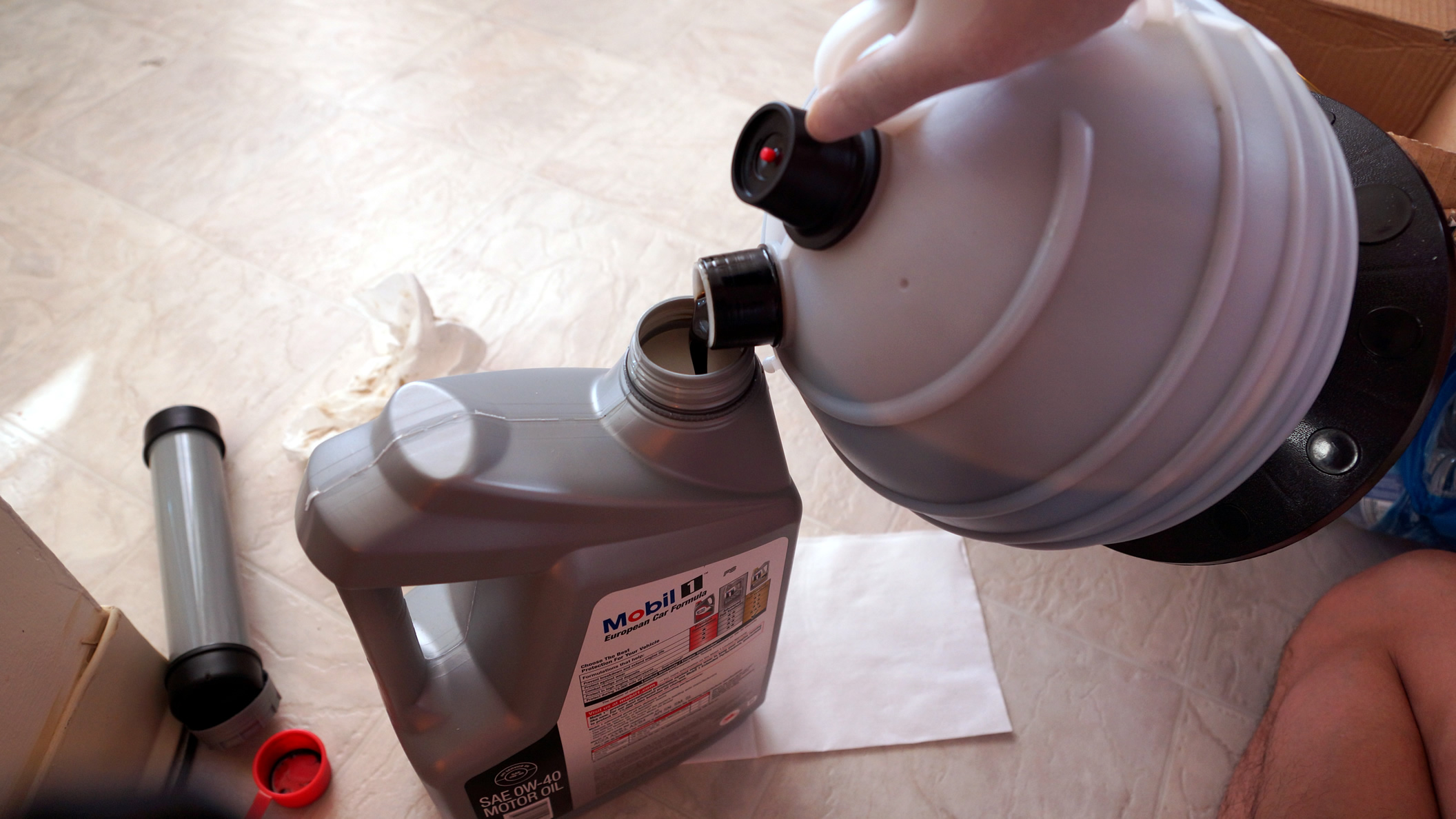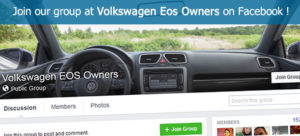 Drop us a comment if you have done this for your TSI 2.0L car.
If you are an Eos owner, be sure to join our Facebook group for community help and more DIY articles in the future.
What's Next ?

DIY Cleaning Mass Air Flow sensor on your Volkswagen Eos to Restore Lost Power

Eliminating 2.0 TSI Turbo Lag and Hesitation for VW Eos/MK6 GTI/CC/Passat/GLI using S-Drive SP11