When the frost days came around in late Falls, many friends on my social media page suddenly became a professional meteorologist whose sole devoted prediction was "Brace yourself, Winter is coming!!!".
Somehow they always get it correctly every.single.year. Yet society still panic every time and a series of unfortunate events repeatedly ensues.
First, their car dashboard suddenly shows an empty food bowl warning light out of nowhere, an indication that food is running scarce and hunger will linger on for several months. So the supermarket checkout line begins growing, wrapping around the store and then around the corner of the street, all behind a lady with a can-I-speak-to-the-manager haircut who demands to speak to a manager because her 3rd coupon didn't go through and clearly the cucumber was advertised for $1.29 instead of $1.35.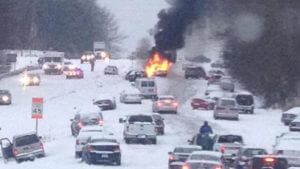 Then once the first special snowflake lands, things immediately get worse. Because these white stuffs, even at 0.1″ of accumulation, have the power to hallucinate an already troubled mind; make it completely lose the ability to drive properly on the highway without causing colossal collateral accidents with maximum damage. Or maybe someone didn't check the tire pressure earlier. I don't know.
But I do remember a snowstorm in 2016 that it filled up my apartment complex's roads all the way to the level of my grandma's recently replaced hip (sponsored by by Rand Enterprises). And two days later, a wheel dozer was called in to clear the street because people couldn't dig their way our to go to work and the maintenance team consisted of 2 old guys, couldn't get their gas snowblowers to start even if their 401k entirely depends on it.
Now because the snow was left in the sub-freezing for too long it turned into heavy, hardened blocks of ice. So unfortunately for the kind yet clueless gentleman who drove the dozer as he forgot to factor in that condition, he managed to break the dozer right on the first run. Approximately 2 minutes into the only one job he had.
So we had frozen boulders all over the place at knee-high and a stuck dozer at tree-high, all the guys had a good laugh. They couldn't go to work for five days, spent all day with a few beers and a lot of shoveling. All around, great times. It actually helped build a strong and caring community. But everybody received an eviction notice at the end of the month though, because they missed so many days at work and didn't make enough to pay rent.
Fortunately, the apartment managers sat down together like the mighty council of Elrond and got approved to extend the due date for the tenants. Because they truly deeply sympathized with the current situation; and after all also because two of the managers lived here and were late on rent, too. So all around, great times. Such a season of love, Angel Schunard would have been in tears.
Fast-forward to the present day, now that I have my own small driveway I can no longer rely on old broken gas snowblower and stuck wheel dozer. I realize that it's about time to be a member of the Nightwatch and preps myself accordingly. So I promptly set out to buy a few six-packs of beer every time the weather is trying to snow. It should last me at least 36 hours into the storm.
Unfortunately that didn't seem enough for the real world. Thus I had to find the best battery-powered snow blowers to clear my driveway the most efficient way so I can get back to the beer work… before I no longer have a driveway to clear due to unpaid mortgage.
I hope you will find my research and testing helpful and don't forget you have the ability to comment at the end of the article for great respect and great responsibilities. And for that reason, DO NOT repost "Winter is coming".
---
---
---
---
Thank you for finishing a tiny review article!

The perk of blogging for Custom PC Guide.net is I get to spend much time, many money to acquire the latest tech components for reviewing purposes. It's a pleasure to know these hardware before finally sending them away for the monthly sweepstakes on Facebook. The historical downside is, that usually leaves me a net income of -$55,000 before the end of the month. Many folks block ads nowaday, even the sexy one --so we missed out a large stream of revenue that could buy us two large pizzas, a coke bottle and successfully fund for our political campaign.

Hence whenever I wanna buy something else for myself on the side now, I have to be very mindful and make sure it's absolutely worth it --for each and every dime that's leftover. Therefore, these tiny, light-hearted reviews are all about my random, totally impulse, buy-under-influence and unnecessary purchases that I have made throughout the years.

To be fair, some are really good stuffs though. So I hope you'll enjoy and check back often to see all the damn reasons why I'm always broke like a child of the Malcolm family. I wish one day I could have unlimited funding like S.H.I.E.L.D to operate, but your support in spirit will totally do it for now.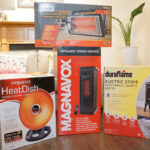 4 Best Electric Heaters for under $100: Quartz vs. Infrared vs. Ceramic vs. Radiant and Oil-filled. --...it was always freezing cold in the winter evening for all of us as we sat here and watched each others like the most dedicated members of the Nightwatch. It's pretty relaxing and torturing...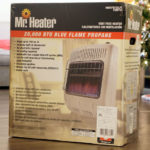 Vent-free Liquid Propane Heater for Garage – Cheaper to use than Electric heater? Is it safe? Can I be dieded? --...clean blue flame burns 99.9% efficient and generates little CO2 residual so it's an ineffective way to commit suicide...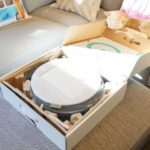 Affordable Robotic Vacuums Comparison : Eufy RoboVac 11S vs. Ecovacs Deebot N79S.
...hence I ordered two entry-level yet features-packed robotic vaccuum cleaners, hoping they could fight each other like what I saw them Battlebots do on Youtube...