Have you ever sat quietly in the bathroom staring out the window on a breezy, rainy early afternoon in the summer time –and thought… "well my garage doors look kinda bland today" and decided to dress it up? I have.
For a little less than $40 to do two doors, I think it's a good price and these faux handles actually look nice. What do you think? Here are some Before and After photos.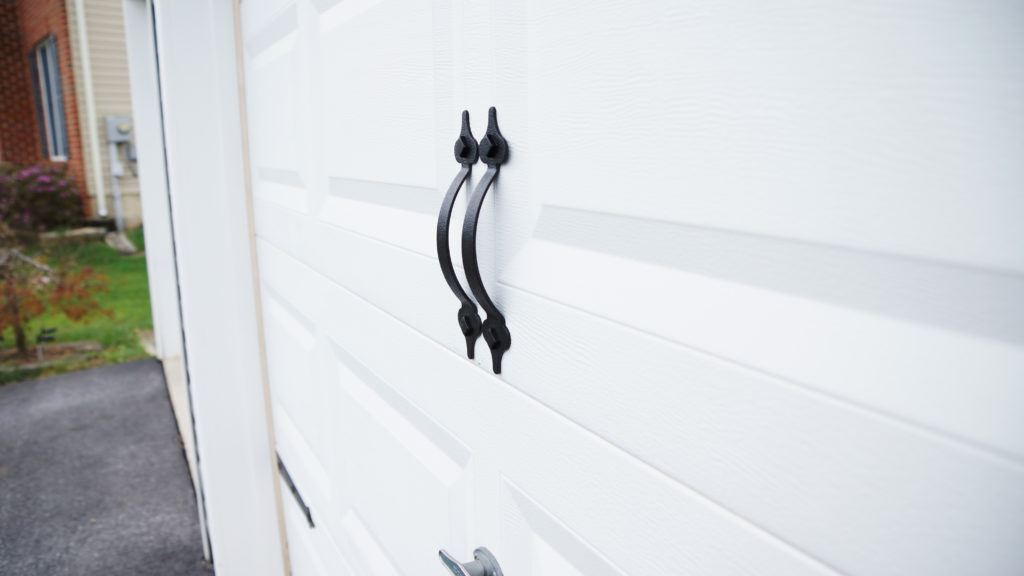 *Update*: It has been a year, after countless of pressure washing with the Sun Joe SPX6000, these handles still show no wears and tears!
Tiny Reviews explained...

Thank you for finishing a tiny review article!

The perk of blogging for Custom PC Guide.net is I get to spend much time, many money to acquire the latest PC components for reviewing purposes. It's a pleasure to know these hardware before finally sending them away for the monthly sweepstakes on Facebook. The historic downside is, that usually leaves me a net income of -$55,000 before the end of the month. Yes many people block ads nowaday, even the sexy ad --so no more money = can't afford to keep Harlem safe and informed.

Hence whenever I wanna buy something else for myself on the side now, I have to be very mindful and making sure it's really, truly madly deeply worth it --of each and every dime that's leftover. Therefore, these tiny, light-hearted reviews are all about my random, absolutely impulse, buy-under-influence and unnecessary purchases that I have made throughout the years (to be fair some are really good stuffs though).

So I hope you'll enjoy and check back often to see all the damn reasons why I'm always broke like a true member of the Malcolm family. I wish one day I could have unlimited funding like S.H.I.E.L.D to operate. Too bad Phil Coulson is off to an island of god-knows-where, but he was in pretty bad shape last I checked.