### OLD AD CODE WAS HERE ?>
Looking for an ADT or Frontpoint alternative? Me, too.
Every other week, ADT kindly sends me a glossy ad in the mail trying to convince me their $36/mo system is one of the best in the market and I should give them my money. The offer was somewhere along the line of ..something..something..$850 value…termination fees applies.

Now according to that ad above and the fine print; for a one-time charge of $99 and roughly $36.99 per month, I will have a security kit consists of a hub, a PIR sensor, keyfob and carbon monoxide alarm; also ADT monitoring my home 24/7. Honestly I almost got hooked, until I did some more engineering level algebra.
I don't know whether you are on a budge or not, but I think paying over $500 a year for a subpar system like this is totally a waste of money. At most, this $850 value only cost $35 to manufacture. The $99 installation fee alone would buy you a much more decent DIY smart wifi home security kit without spending a penny more.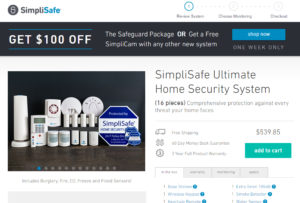 Another option I looked at was the Simplisafe smart home security system. However, they want anywhere from $230 (5 pieces) to $500 (15 pieces) upfront for an over-priced package. On top of that there is a monthly monitoring service for $24.99/mo. Cheesus, the security kit we're installing today has 10 pieces for $90 and has plenty of room for future expansion and probably still costs a lot less.
Choosing a Home Security Kit
There are several discussions on home improvement forums regarding customer satisfaction with the big brand home security systems. Many members are upset that the service often jacked up the price every six months.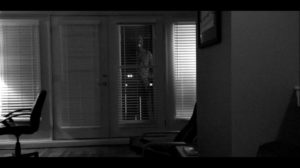 Even worse, a confession from a former burglar said that he was easily convinced the operator's call during a break in that everything was fine, don't notify the police then hung up the phone. That very simple phone answer gave him an additional 8 minutes to scoop the house for more jewelry, cash and bunch of iPads.
Reminds me of this episode on It Takes a Thief back in the day.
Anyway, as you can see why I didn't have much trust in these systems to begin with. In my opinion, they are expensive (3-year run costs you ~$1500!) and use outdated technology to protect our house. I wanted something can alert my surrounding neighbors when it happens, or even better –a surveillance camera to capture their face and emails the picture to me instantly.
Yet, I got carried away with life and didn't have time to look for other alternative options at that point.
Fast-forward a month or so, I came across a post from someone in our neighborhood letting us know that there seemed to be an brute-force attempt of break-in on his house. Having kids in mine, I definitely don't want this to happen to us while we're sleeping at night. Hence I set out to test several modern smart Home Security kits currently in the market and see how they stand against each another. If they could help me protect my family, I'm certain it will do the same to yours and a bit more.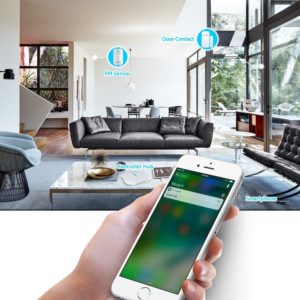 My now security kit has a big siren on the front porch and another in the backyard; I want to make sure whoever breaks in to my house when I'm not home or sleeping, have a great chance of getting caught by my neighbors or at least a glimpse of their face/car plate seen by other people. The synced security camera on each floor probably got them as well.
So in today article, I'll be reviewing/installing the ENKLOV-W1 security system. I pick this set because it fits the budget for most of us, super easy to install and it has room for expansion in the the future. You and everyone in the family can Arm/Disarm the system via smartphones, owner can configure the system via the app as well. Here's a quick 30-second video of me testing the PIR motion sensor right after the installation.
I also have other recommendations if you prefer to go bigger and badder a little further below.
Pros of the ENKLOV-W1
It comes with 5 x set of door/window sensors plus 2 x Motion sensors.
Two Remote controls. The system can support additional 64 more sensors and 8 more remote controls.
All sensors are battery-powered so thank goodness we don't have to run wires!
The system can be fully configured via your smart phone once it's connected to your home wifi.
It can turn on the siren, auto-dial phone numbers of your choice (via active phone line) as well as sending you/your family notification on phones (WIFI) when the alarm is triggered.
You can configure how long the siren alarm should go off. Mine turn off after 10 minutes so it doesn't go on for the whole day, especially outdoor siren. You want your neighbors to notice the bad boys, not agitating them for hours on end.
Option to categorize different living areas in your house into different zones. Each zone can include different sensors and triggered differently, so you know exactly where and when something is happening. For example: My Zone 1 names Living Room and it has Front Door sensor, Garage Door sensor and Rear Deck sensor. My Zone 2, which is in the basement has Basement Door and Motion Sensor. This way I can manage different alarm triggers easily. Someone opens the Front Door? Play Doorbell sound if the alarm is not armed. Someone opens basement door? Go full blown on these 110dbi siren speakers everywhere!!!
No monthly fee, no install fee / contract nor termination fees.
Control hub has built-in Lithium-ion battery so you don't lose protection/alarm siren when someone disconnects the power.
Security camera can be added on in the future for live video, motion detection and notification (maximum 30 cameras).
Option to add this big siren outside so your neighbors are aware you are being robbed. Simply plug it into an outlet.
You even can add this hidden 1080p spy camera USB wall charger just for gags!
Cons of the ENKLOV-W1
It relies on your home 2.4GHz wireless network –not 5GHz. Fortunately, most home have standard 2.4GHz band wifi.
If the router is off, the system cannot contact you. Hide. Your. Router.
It needs a working phone line for automated dialing. This kit by OWSOO uses SIM card instead.
Hub's built-in siren is loud but still not loud enough. You should acquire the Strobe/Siren speaker if prefer something louder.
I'd love to see more sensors in the package but for $90 it's a good starter deal.
Versus ADT / Frontpoint / Guard Dog
The smart security system like ENKLOV-W1 or OWSOO sends you an instant notification plus auto dial when the alarm is triggered. You can even view and record live action of the bad guys with an optional add-on camera.
Other monthly services monitor your home but there is a delay due to false alarm pre-caution. That means within the first 3-5 minutes, the system is simply on standby. Then the service operator calls and checks on you. However if they come across a smart burglar like the one I mentioned above, then he could earn another free 5-8 minutes for his operation. Then there is a chance the police officers won't be able to arrive within 5-45 minutes depends on the priority of other crimes they have on hand. In total, it will be anywhere between 10 to god-know-when minutes delay before someone takes an action. The thief might have been long gone by then without anyone knows.
Outdoor loud siren. When all eyes of your neighbors are on your house during a robbery, good luck to the thief trying to make a decent escape without leaving traces. They might not have the nerve to continue the attempt at all.
Top of it, the system does not cost you $450 a year to have the same benefits or more.
Easy expansion. Need more sensors? It's possible and only costs you $13 each. It's not possible to do this with other commercial monthly service systems.
If you also purchase the add-on camera, you also receive an email with snapshot attachment of the event during a motion dectection trigger. This is like, the future. But no flying car, only more $3 fidget spinners…

More choices…
Besides the ENKLOV-W1, there are several other kits that are similar in features and functionalities. Some of them have more add-on and accessories, but they seem to all use identical smart app to control the system. You can opt for one of these packages and follow this guide just fine.
– More sensors, big siren, outdoor siren, glass sensor, camera. All shebang.
– Basic home security kit
– Similar to ENKLOV-W1 but instead of landline, this system by OWSOO below uses a $5 prepaid monthly SIM card to make emergency call. You definitely get a much bigger package deal than the ENKLOV-W1 for $9 more. You could go with this if budget allows (optional monthly $5 cost for SIM card).
The setup is just the same for both.
Setup Guide for ENKLOV-W1
1. The shipment arrived on time. Free one-day shopping is the best thing since pizza and Game of Thrones. I opened this package in the spirit of the King of the North and the Mother of Dragons!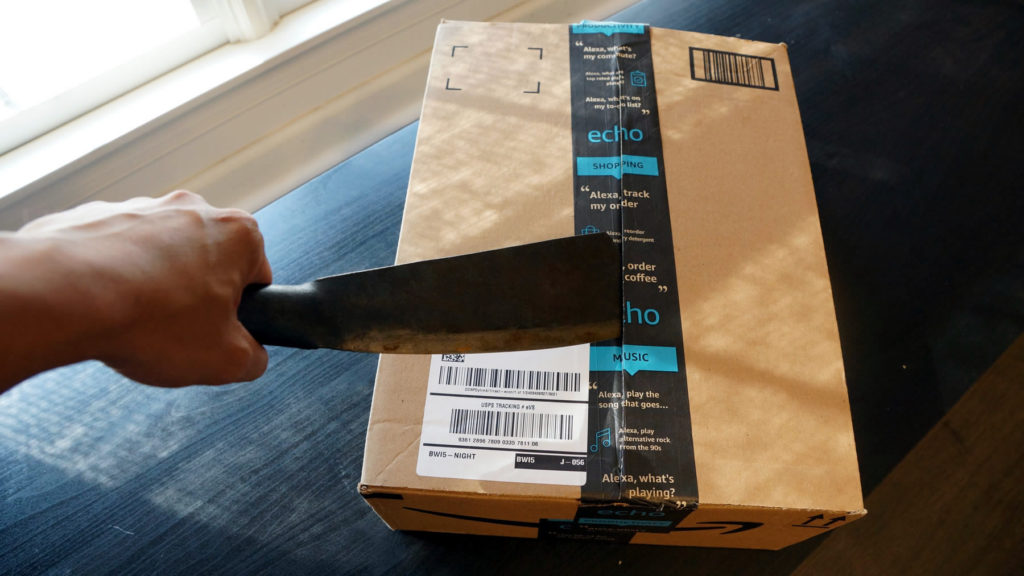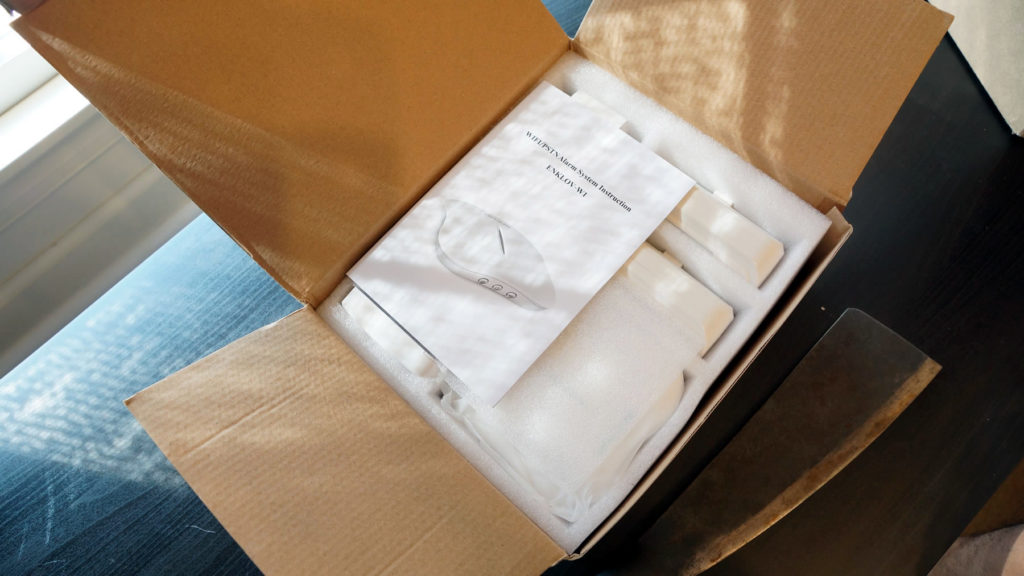 2. Here we have the main hub in the middle.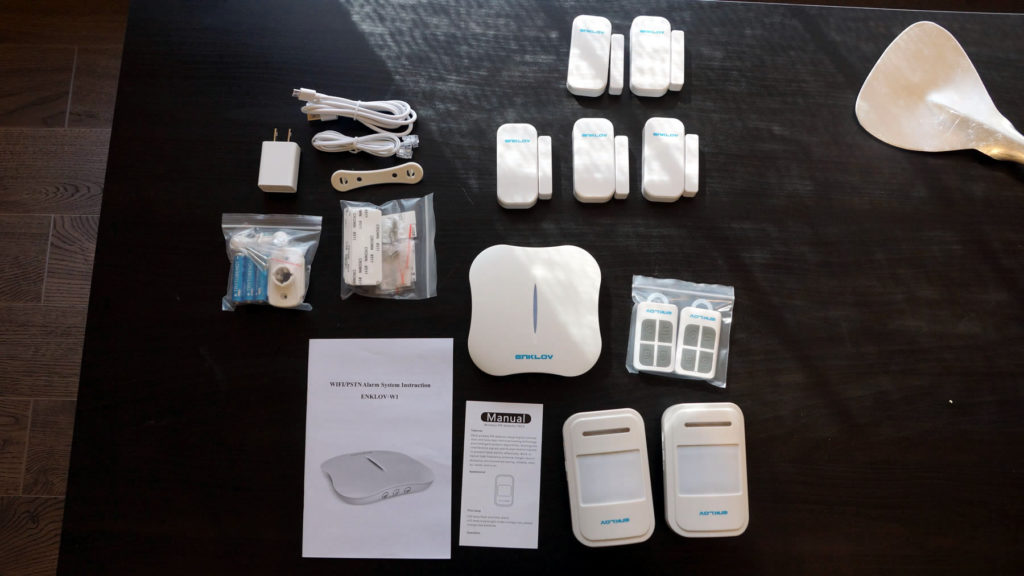 Next to it are the two keyfob in ziploc bag that allows you to Arm/Disarm/Panic/Stay Arm the system. At the bottom right are our PIR motion sensors and the top are the 5 sets of door and windows sensors.
The other bags on the left are mounting brackets and batteries for PIR motion sensors, landline cable, USB, charger and bracket for the main hub. Last of all, the bag right above the manual booklet contains double-sided tapes for door/windows sensors. The spatula is for cooking and not included in the kit.
3. First, let's assemble the PIR motion sensors.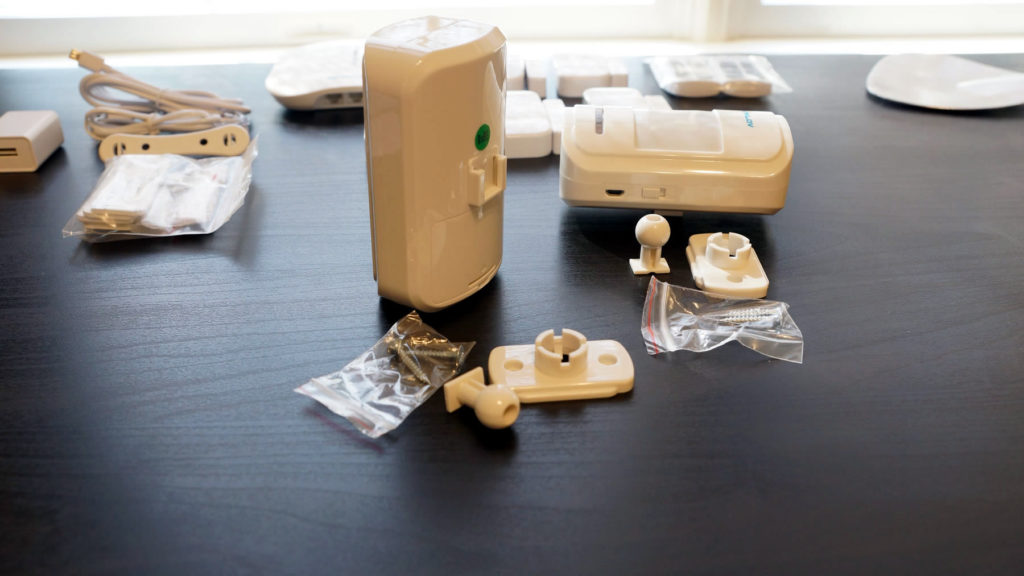 The batteries have interesting and ambitious name. I think it could run for President.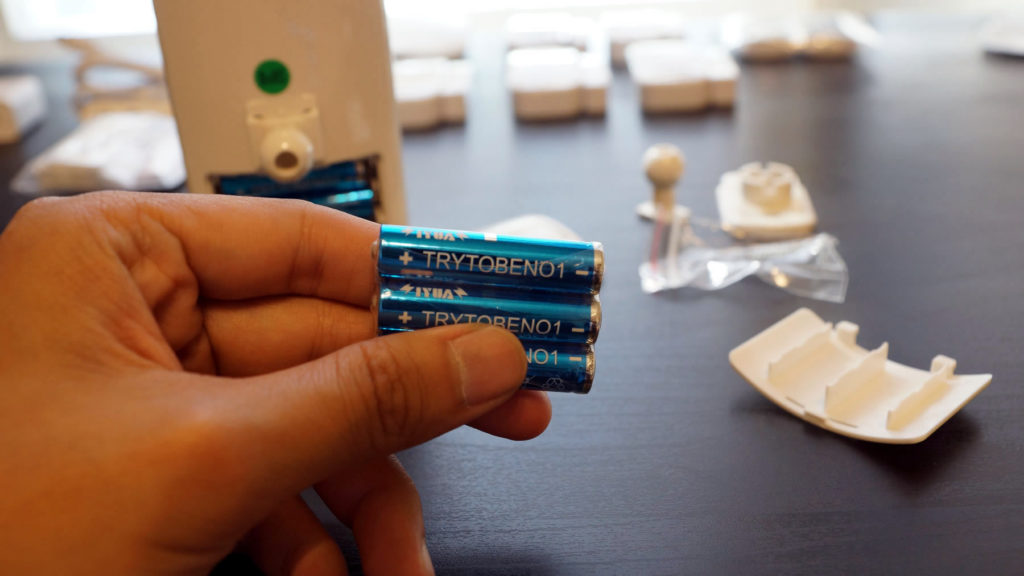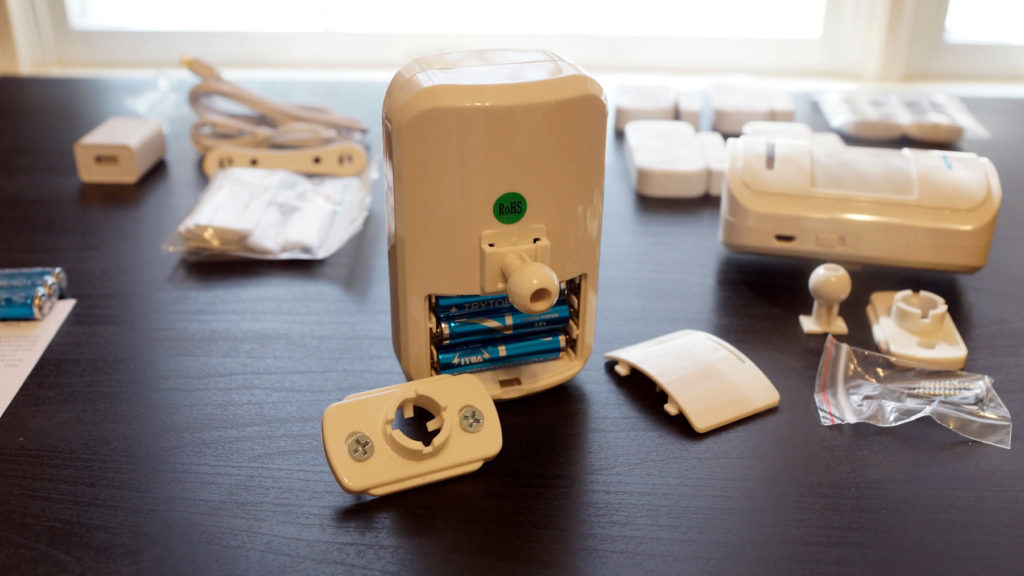 4. Now we line up the door/window sensors and their accessories.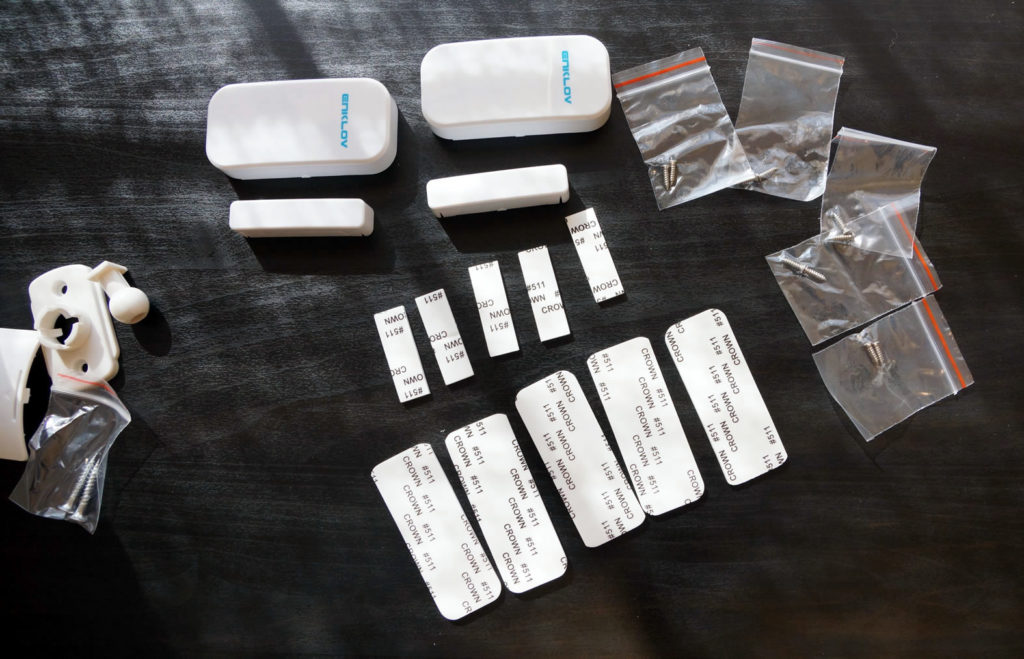 5. You can either put these sensors up with the double-sided tapes, or use the mounting screws for stronger security. The back of the door/window sensor can be slided open for easy mounting setup, it also reveals the 23A 12V battery that these sensors use.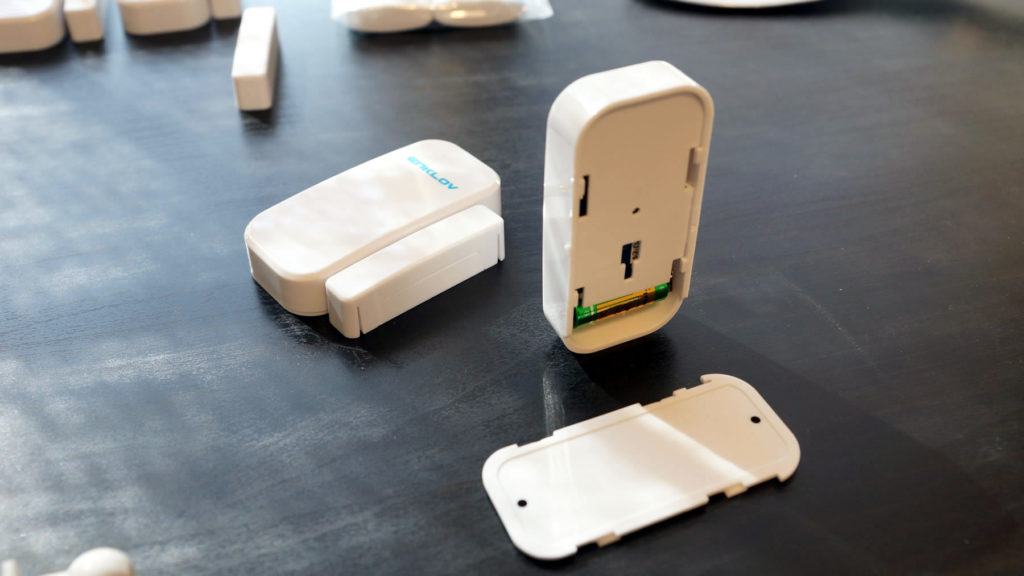 6. Before installing, you should learn how these sensors work.
A set of door/windows sensor consists of two pieces. One is the control box and the smaller one is the magnetic key. Make sure the arrows on each device are facing each other. Once separated, the red LED light lit up indicating a door or window has been changed in position.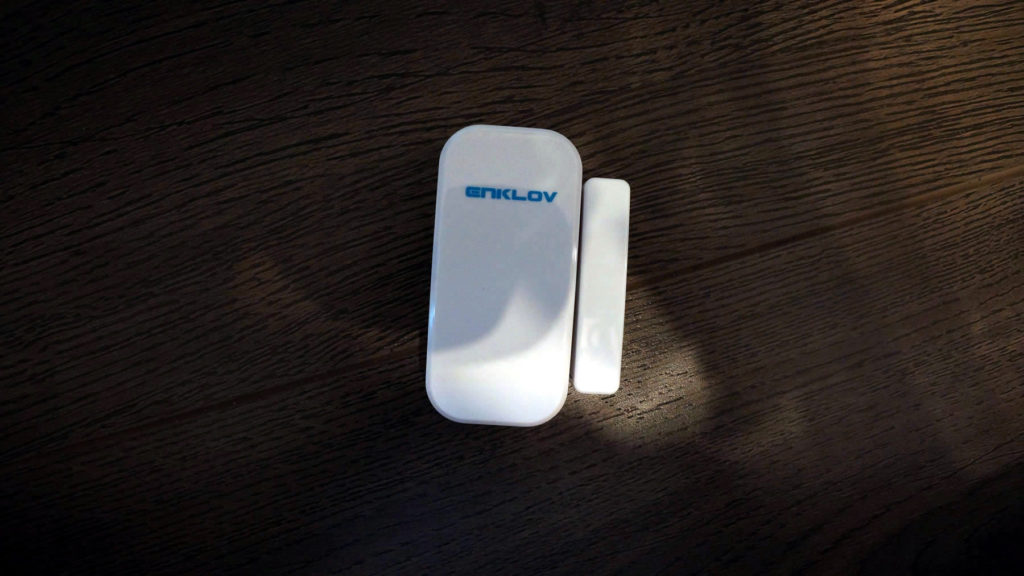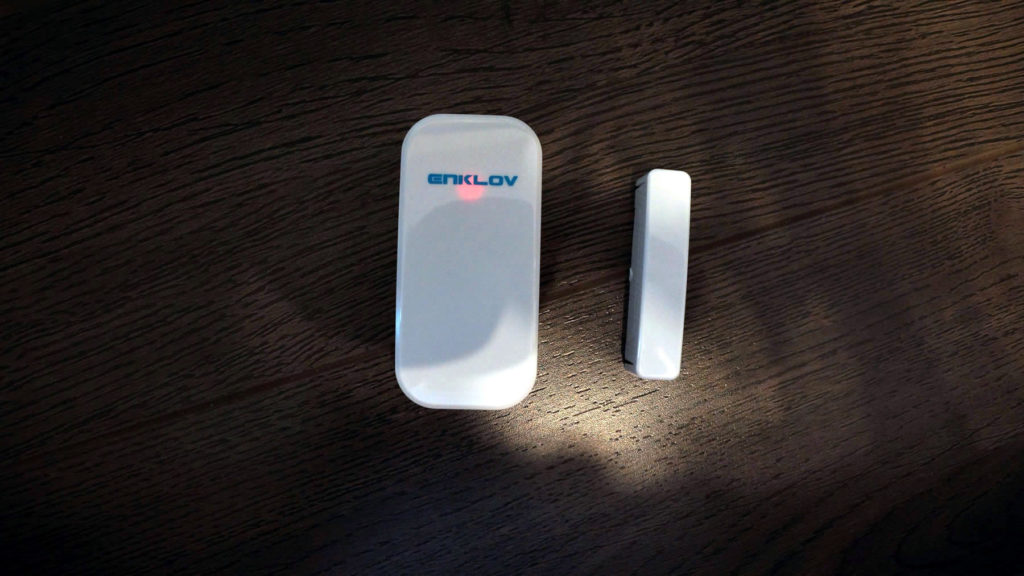 7. Now it's time to bring all those sensors, mounting screws and double-sided tapes around the house for installation. Remember on the ADT ad, you are doing a $99 work here.
There are many to mount the door and windows sensors, but I highly recommend drilling holes and putting up screws in hot area such as in the Garage; since tapes are prone to fail on high heat.
Good opportunity to clean the garage door that has never been cleaned for years!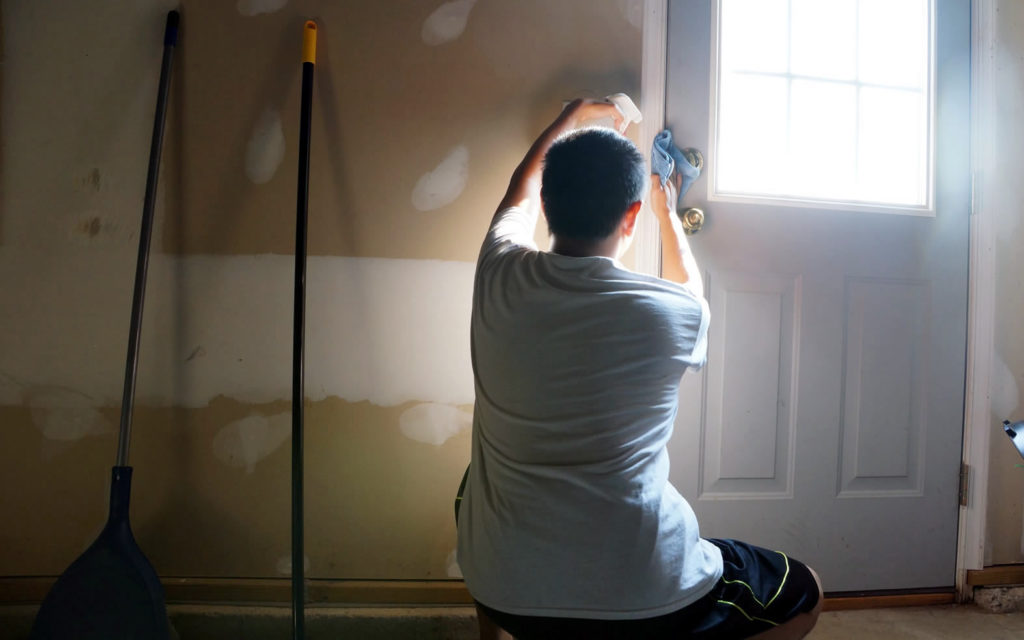 I gave up cleaning half way. Too hot..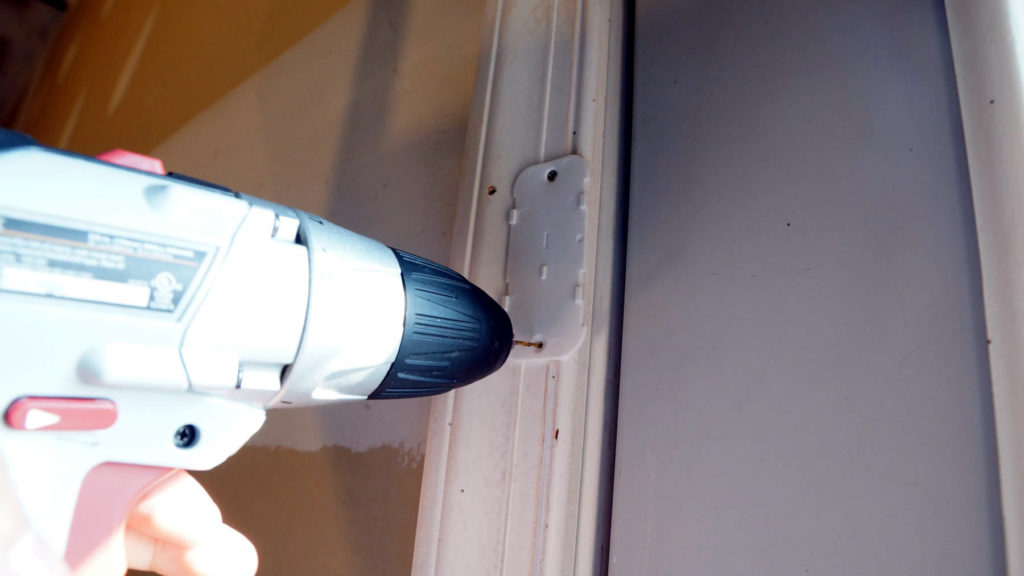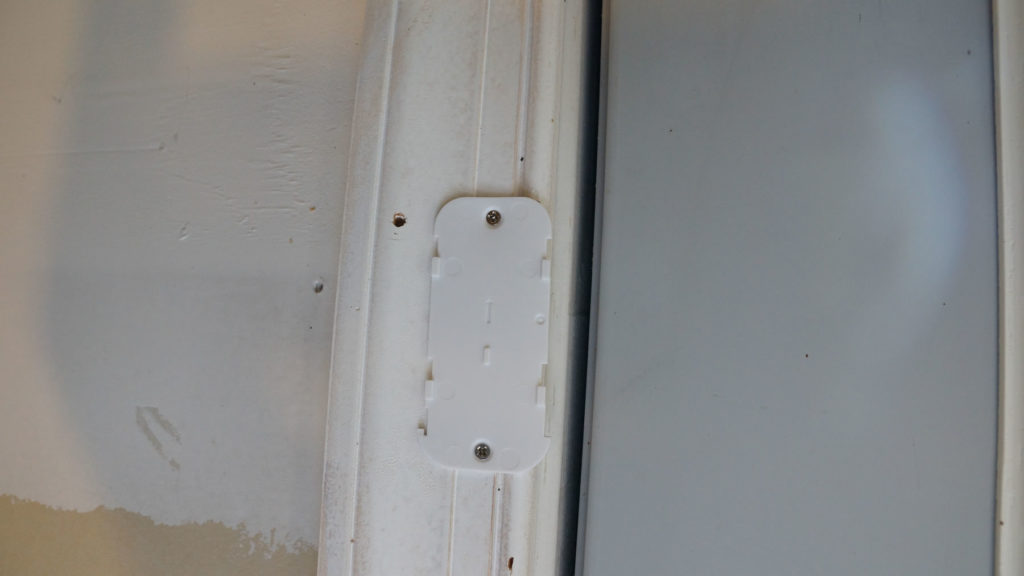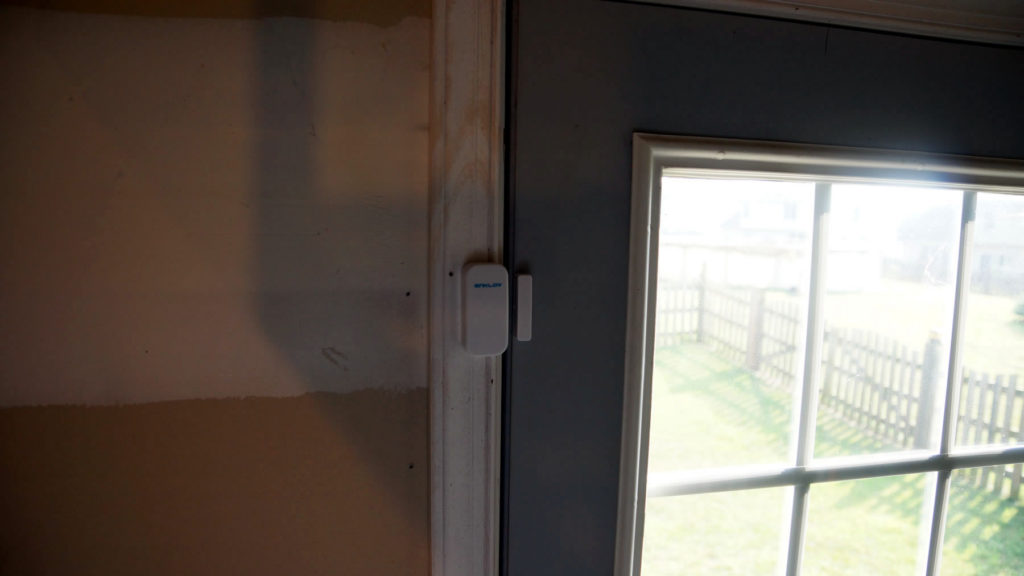 Open and close the door for testing. If the LED is not lit when you open, you are installing the sensors incorrectly. They don't necessarily have to be sticking like pea and carrot to each other but the arrows must face.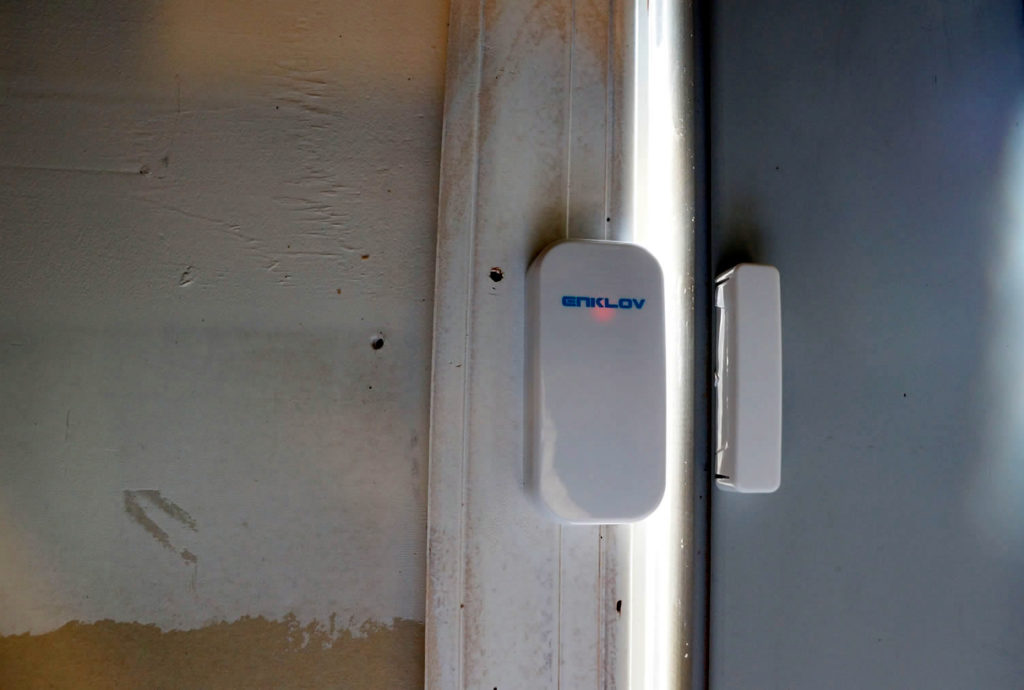 Continue on for the rest of other doors or windows you want to monitor.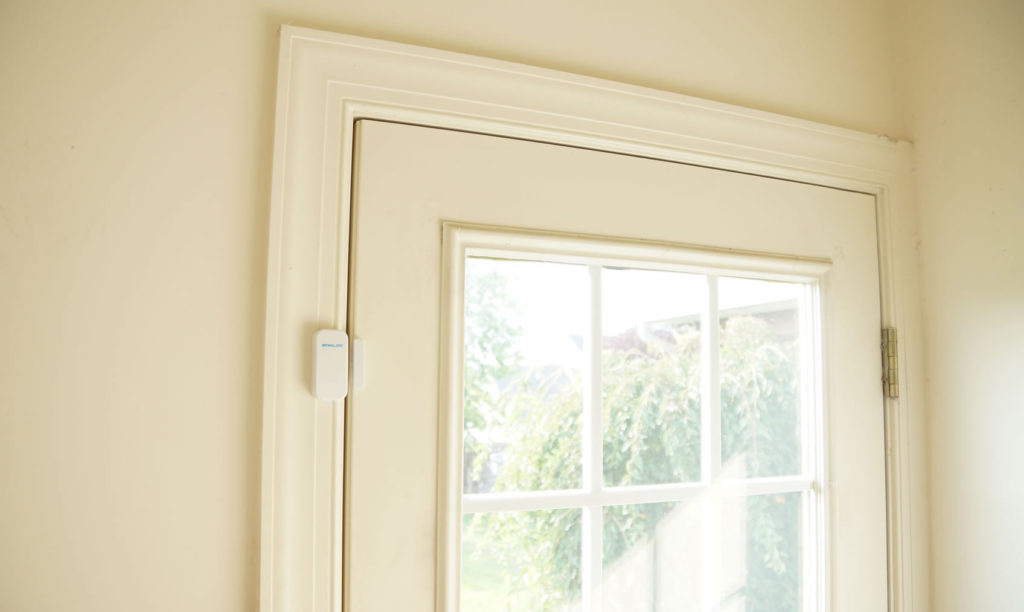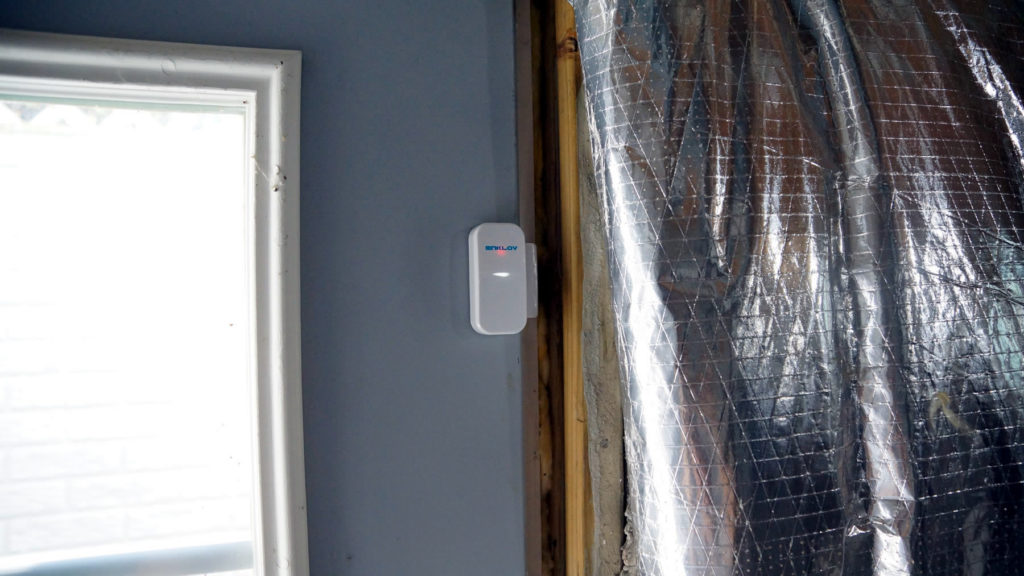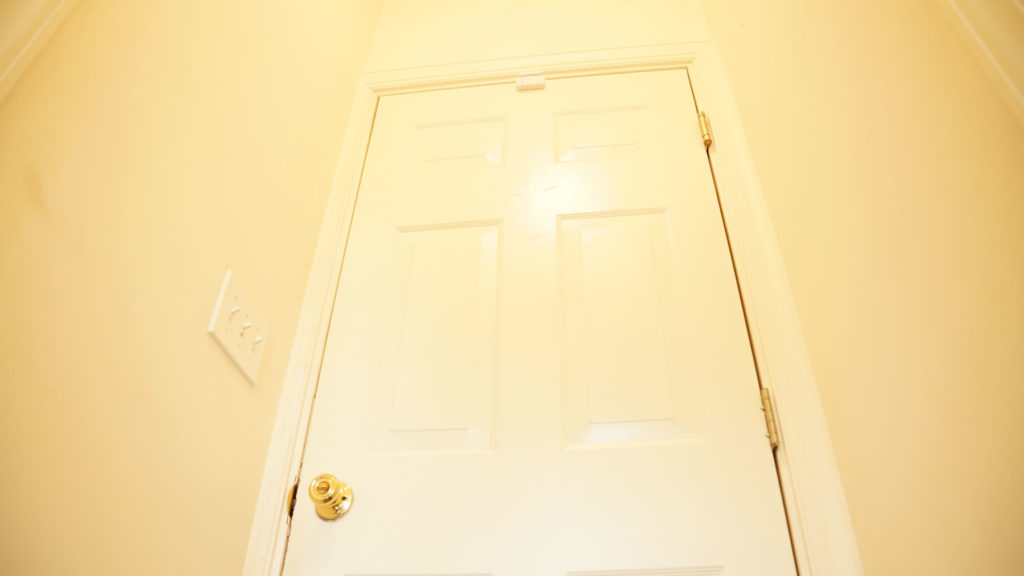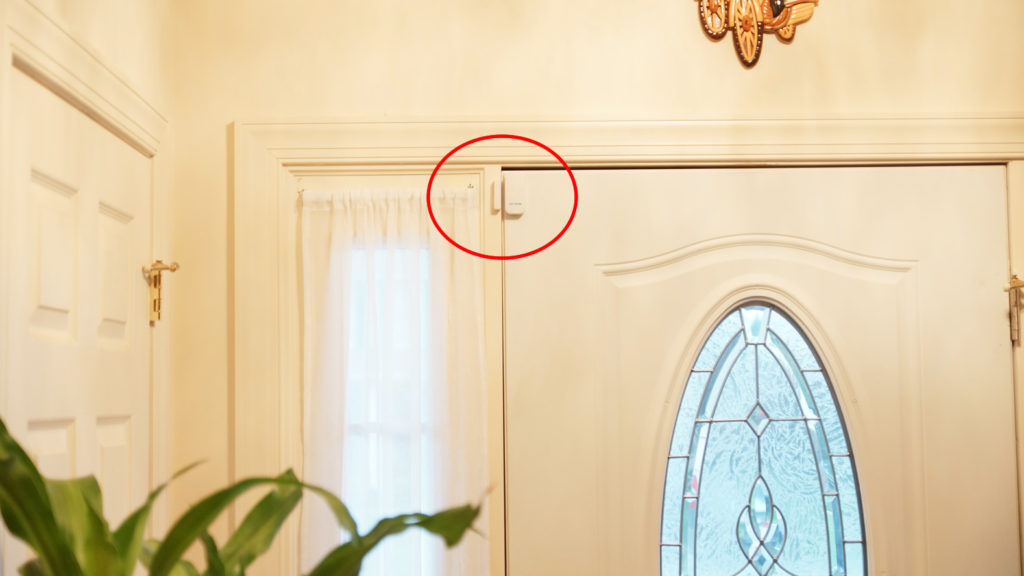 8. Motion sensors are great in open area where someone must walk across to get to another room, or in basement. I wonder if it can monitor flood and fire.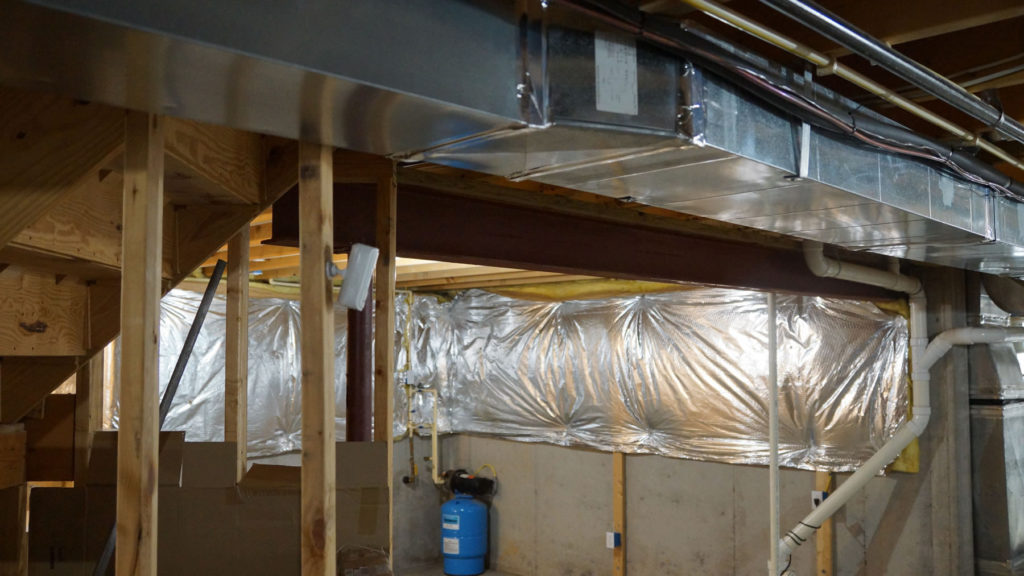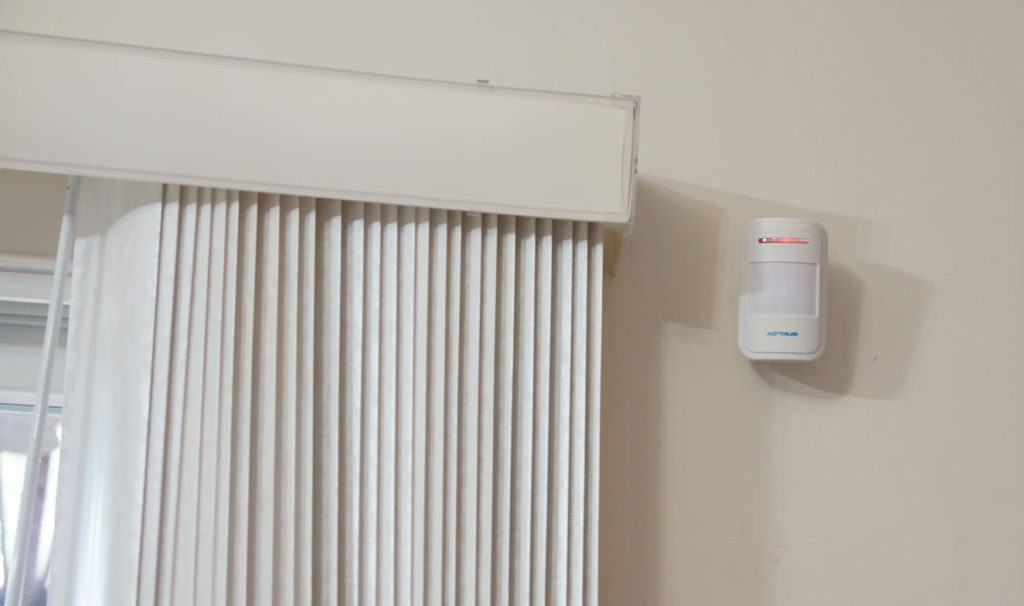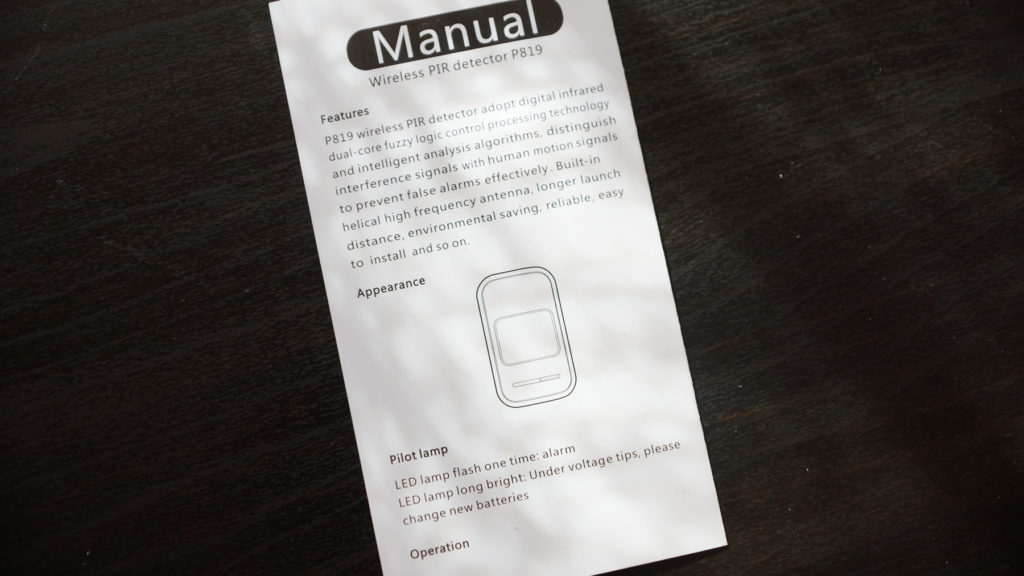 9. Now find the hub an out of reach location. For extra security, you could run it through a back-up battery but don't hide it in a closet since you will not be able to hear the siren –unless you have the external add-on strobe/siren speaker.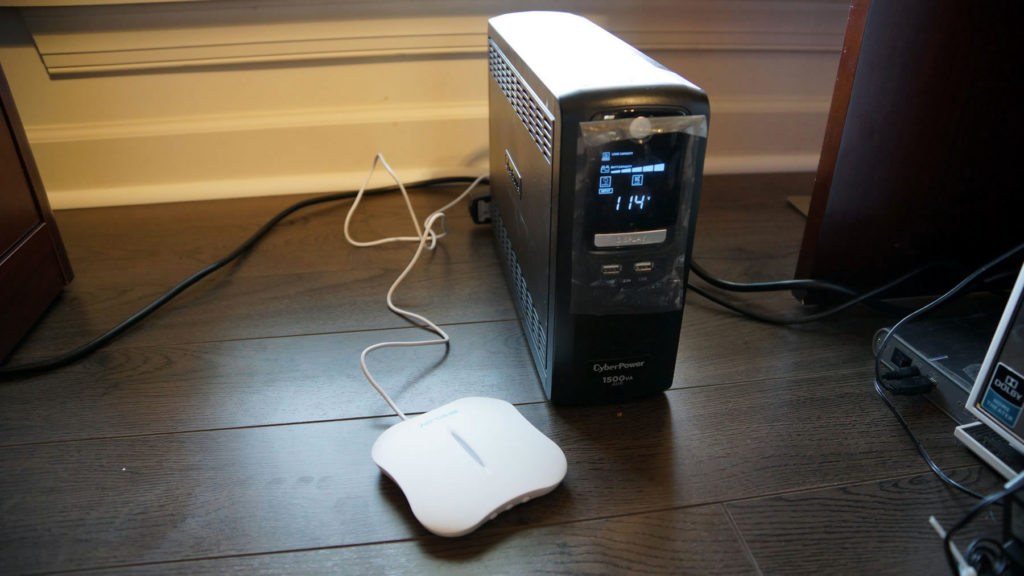 10. The hardest part of getting this system up and running is done. Time to pair the hub with your smart phone. Sit back and downbload W1 Alarm System from the App store or Play store.
Then register an account with your valid email address.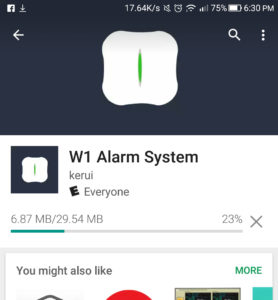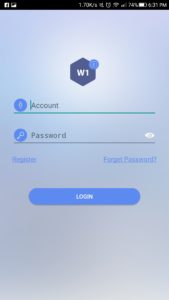 11. On device list page, click the + button at the top right. Then choose your hub W1/W10.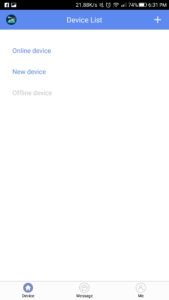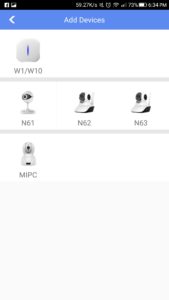 12. Be sure your phone is on your wifi network. Now type in the wifi password once again. The screen will instruct you to press the SET button on your hub in the next step. [Video tutorial]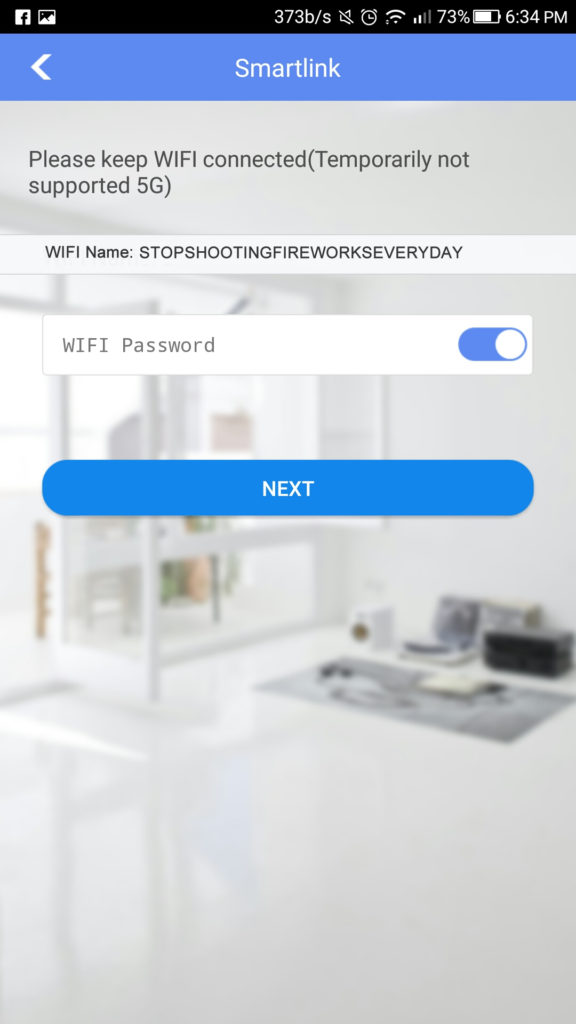 13. When the hub is connected and found, you can go ahead and pair it with your phone. The main control screen will appear once the dust has settled.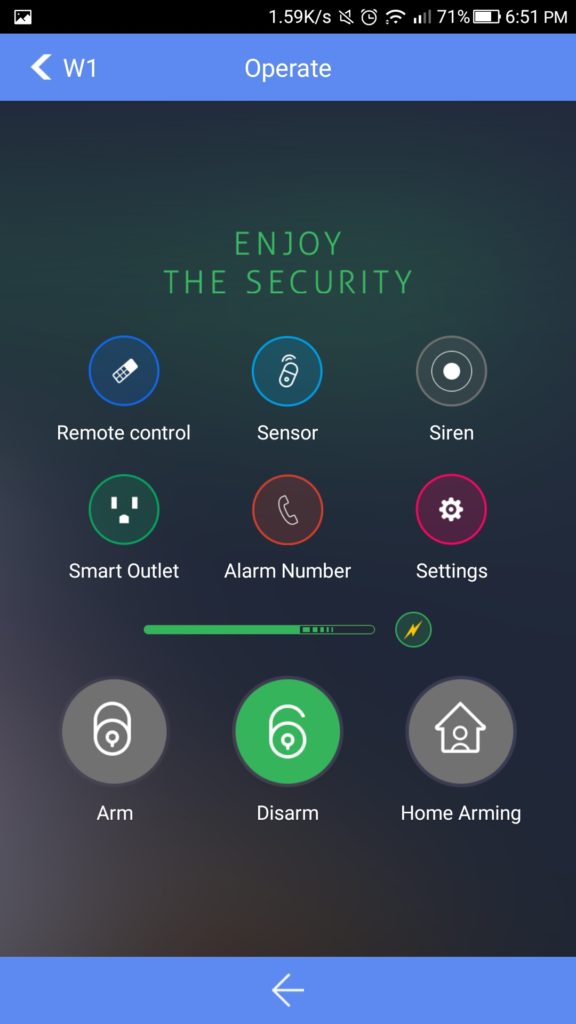 To pair a sensor, go to Sensor option shown in picture above. Touch the (+) to put the hub into learning mode (you will hear a response), then open the door or window to activate the sensor. In short, any sensor that triggered during the hub's learning progress will be the one added to the Sensor list.
To schedule automatic Arm/Disarm the system at night and in the morning, go to Settings > Timing Amr/Disarm.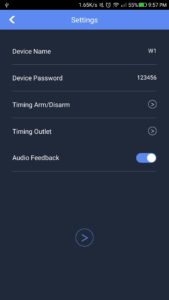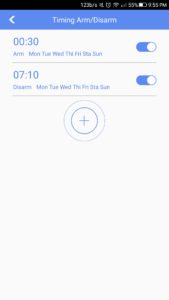 Different kind of alarm type/sound for different zones via Sensor settings.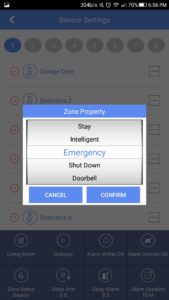 14. I wanted to end it with # 13 but it's an unlucky number. Last time I drove 13 mph on i-95 and I got pulled over. So here's a useless # 14 for your entertaining. Drop a comment if you have any question or feedback!
Conclusion
Before I ordered the kit, I was afraid I wouldn't know how to set it up properly but it turned out to be much more easier than I thought. That's a plus. Setup was a breeze except when it was in the humid garage.
Other than that, the system works well so far. My home is under close surveillance of the system and being watched like a hawk via the Wifi cameras that record live 24/7. There are several points of defense around the house, from motion sensors around the perimeter to the indoor door/windows sensors and 24/7 surveillance camera. I feel a lot safer having the ability to know exactly what's going on at home when we're on the road or fast asleep at night. Nevertheless, I still have a few concerns in the back of my mind:
The system notification completely relies on the home internet router to work. I have a great router that doesn't act up every now and then so I'm glad it won't be an issue affecting the operation of this home security system. What if the Internet fails at the time of break-in? Well, that's really a series of unfortunate events! At least the system still has a landline call as a fallback to let me know what's going on.
I need to buy more sensors for windows (maybe?)
Not compatible with Alexa. I can't yell across the room like a boss.. "ALEXA, ARM THE HOUSE!!!"
I turn off the hub's built-in siren so its location cannot be revealed. Instead, I use multiple exteral strobe/siren speakers all around the house.
That's all. I guess now I can get back to the DIY Game of Throne phone charger the other day!