### OLD AD CODE WAS HERE ?>
What are the best theme functions snippets for WordPress? How can HTTP/2 make my site nearly 100% faster than HTTP/1.1?

How to speed up admin-ajax.php? The best setting for W3TC caching methods –disk, disk:enhanced or APC? What kind of css and script embeding is faster: async or defer? Perhaps inline?

How to turn small image into data uri and embed into css to save more http request? Combinging google fonts? Who is a good cdn provider, also cloudflare or paid?… and many more questions answered. You'll learn a lot from this potentially-miscounted 10,000-word WordPress optimization guide today, like no other guide could ever do before.
Here are what to expect: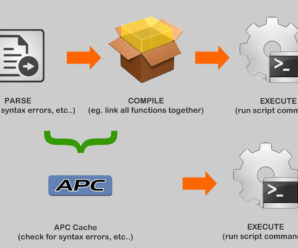 To get thing started, we first go over the easy modifications or some light-weight plugins that you could simply install on the blog and be done with. Nothing crazy, every rocket engineer and their rocket know about them. Gradually towards the end of the article, you will be slightly challenged with more tidious tasks but the results are very well worth it.
I'm sure by the end of this article your WordPress site will load at least 65% faster than it does right now. 60% of the time, it works 99% every time. Many of the tips I'm going to demonstrate here are either from my own fiddling or scientifically researched and medically found from the highest classified documents of the best and most successful bloggers on the Internet because they forgot to tape their laptop webcam (thanks CIA).
One important precaution is make sure you proceed slowly carefully when it gets more technical, have FTP access ready just in case and back up things that you are about to break, because you will break them. Don't cry to me when you completely wasted your site because you didn't listen to said advice. You don't know how many times my wife passionately said to me: "I told you so!".
However, the good news is that recent update of WordPress implements a new PHP error protection feature, which allows you bypass the blank page when a php error occurs and fix the problem directly without requiring local file access for debugging. Still, better safe than sorry.
Table of Content
*This table of content also appears on the right sidebar on your desktop screen later as you scroll along the article, whenever it feels more confident.
---
1 – Proper Cache Plugins
WP Super Cache and W3 Total Cache are two of the most popular WordPress cache plugins available for free in WordPress plugin depository. It's difficult to truly determine which one of them is faster than another, or the fastest.
If you have binged around lately, you may find many WordPress gurus who attempt to test the performance of these cache plugins using online page load benchmark tools such as GTmetrix, Pingdom or even the recently revised Lighthouse Google pagespeed. However you must know that these services are only meant to test how fast objects on your site are loaded and then structuring a score –which depends on many different factors; hence you should not be surprised when you see different results after each run.
When you are going after the pagespeed score, it's like chasing the mpg when you are driving. Sometimes that takes away the fun (pretty design), the experience (compelling content at first glance) and practical features (no spare tire in the trunk because it hurts mpg!). On top of that every page is a different road terrain.
Some people get the most expensive summer tires for normal road which gives them the best mpg, but never pay attentions to other road conditions and weather that may affect the overall experience of the road trip.
Visitors on an ecommerce site just don't stop at the homepage and say, "Oh thanks the old God and the new, I have shopped enough, now please max out my credit card!!". But everyone keeps trying to optimize the homepage for the 100/100 while the rest takes 10s to load.
The peffect score, perfect mpg could also be the most boring site. It is a great guidance but once you become obsessed with the score it quickly becomes a text book mistake. A site can be fast, beautiful and not even achieving 90/90, that happens all the time. Especially under http/2 protocol that I will explain later below, it's totally different to traditional sequential download of protocol 1.1 where these benchmark sites are measuring.
I set up this ecommerce site for my wife a couple years ago under a combination of Varnish + Redish + Memcache + CDN + HTTP/2, fully optimize the core instead of just one particular page and I have yet a complaint about it being slow. In fact, it's always compliment about the look and feel — "it's so cute, it's really nice, great cards, love the beanie, etc…" and it has a 69/89 on pagespeed.
Which brings me back to my point: these services are not capable of testing how the cache plugin actually runs or behaves in the background. Which made me wonder: how is it possible that most of those guru sites guarantee that the $39 WP Rocket cache plugin via their affiliate link is faster than many other free cache plugins? The newbie installs the paid plugin and notices the score improves over the old free cache plugin (that they didn't set up correctly to begin with) and declares the paid plugin is way better.
Well, it may make the site seems to load super fast on the test at this very moment, but when you pay for the premium of simplicity there is a chance that you don't know what's going behind the scene and that may potentially hurt the underlaying performance of the site on the long run –more significantly, can it handle the requests during spike of traffic? or upon the infamous Reddit hug?
And most unfortunately, the person who run the tests usually only use their front page as the lab rat and they are shy away from other pages; which further increases the inaccuracy of the results. Why is that?
If you know anything about people who like to do website optimization, we're too obsessed to optimize the love out of the homepage all the time and only this page, hence this particular page tends to be the most light-weight, fastest-loading page of the entire website.
See the screenshot here, I could achieve a Saiyan God load time for Custom PC Guide.net no problem.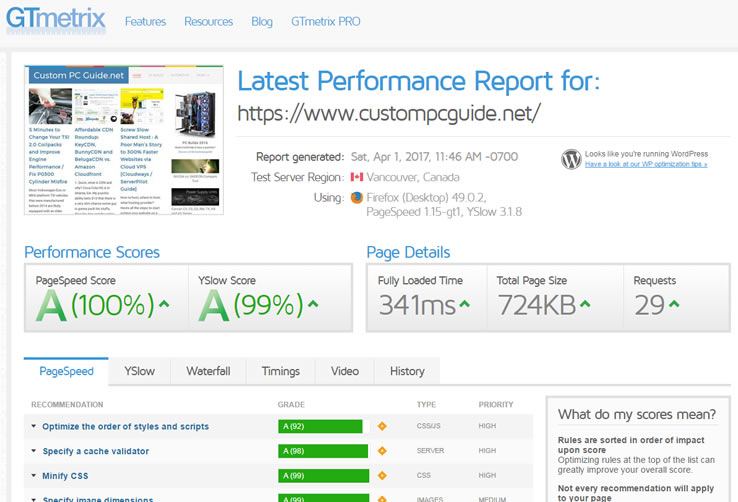 Testing this page is no different than trusting a girl's profile picture vs. real life morning wake up. They are both probably beautiful I hope, unless you were drunk the night before and you are also in Thailand.
So what we will be doing now is showing you the most optimal settings for each of these cache plugins in stead of chasing the score.
You read about them and decide which one you're more comfortable to play around with. At the end of the day, they are all just application-level cache systems (a.k.a a dependent of wordpress platform) which generate a static webpage from a dynamic webpage to reduce server resource consumption. They are not too much difference to one another, good but not as great as server cache engines such as Redis or Varnish; which are often available on premium hosting service or on Cloudways.
The best of both worlds would be of course, having implementation of all of these cache platforms. You're not likely to get such opportunity on a shared hosting plan, though it's worth to ask the provider whether Varnish/Redis is available. If not you should switch to a low cost Cloud VPS like I did –it's more reliable, faster and for $3.5 to $11/mo you can host as many sites on it as you want (probably at least 3 sites depends on the traffic).
Anyway, I digress. So if you haven't done this already, let's go against everything I said above and start a scan on your site using GTmetrix. But don't worry, it is to know where your site stands in term of speed and network latency right now. Other than that we will have no more use of this result.
Save the URL so you can come back and compare again when everything is done after this article. The power of not chasing the scores but solving the underlaying issues is coming your way.
---
Now Pick and Read the cache system you'd like to go with below.
Small site on shared host should start with WP Super Cache.
W3 Total Cache is recommended for Dedicated/VPS environments –you can get a Vultr VPS and Runcloud for total of $3.50/mo —save our VPS setup/migration guide here because you may want to visit that article if everything you do here still does not satisfy your performance expectation with shared host.
Either way, I'll show you how to get the best out of it for free –and put those sites that use paid plugin such as WP Rocket in the dust at the same time.
In fact, you could probably open a WP optimization business right after everything said and done here. And like Lao Tzu always said, "Don't forget me when you billionaire, mate!". Share this link for a WP fellow who's still struggling.
---
2 – Minification Plugins
Our goal at this point is to put your page content on a more healthy diet so they could be downloaded faster.

Most modern website are very well-designed in term of look and feel plus a ton of different funtionalities. What people see on the surface is a beautiful theme with sleek layout; yet what the browser may find behind is a completely horrible, bloated system with poor integration of dozen of javascript add-ons and another dozen of stylesheets for all the fancy stuffs going on on the homepage. It's a total chaos.
A cache system may help carry the heavy computing works off the server, but it's only half of the story. Even when a cookie is pre-made and your customers don't have to wait long to get their hands on one, but if every bite tastes like Gollum's bread then they are sure as hell not coming back. So what we are going to do now is setting up some plugins that can tune up the delivery of content on your site by minifying and combining of components in the source.
Don't worry, everything is still basic and easy to follow ahead.
Advanced minification plugin could also perform another task known as combining. What it does is it processes and merges mutiple javascript files or css files into just one or two files. This really helps with the page speed because of instead of having 20-30 requests to download 20-30 files, now the browser only has to make 2-4 requests to get everything it needs.
In our case, Custom PC Guide manages to reduce from a total of over 12 different CSS to one single CSS in the top head area of the page. That is just the top along, it also works in the footer of the page as well.
---
3 – Image Optimization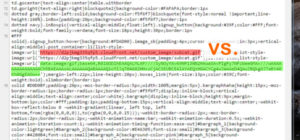 Whelp, that has been quite a long read up there eh? But you are half way into the post already, congratulations!!
Now when it comes to image optimization, image compression, etc… there are several ways to take care of them. Here are the four methods we will be going over today: EWWW Image Optimizer, Smush Image Compression and Optimization, TinyPNG and Data URI.
The first two are plugins that simply plugs and plays. The other two, with one of them being a nice little website that can compress PNG type image to a super small size without visible differences in quality. And the last one is where I'm gonna show you how to convert an image file into a bunch of code and embed directly into CSS to eliminate the need to download it upon page load.
Processing images is a server-intense task. WP Smush is optimized to run under a safe condition for your host, but EWWW Image Optimizer has many advanced features that allows you to get more involved in the optimization steps with the cost of server resources if activated. Just out of curiosity, I uploaded this photo two times and optimize one with EWWW Image Optimizer and the other with WP Smush.
Here's the result, take it with a grain of salt because only one image was tested: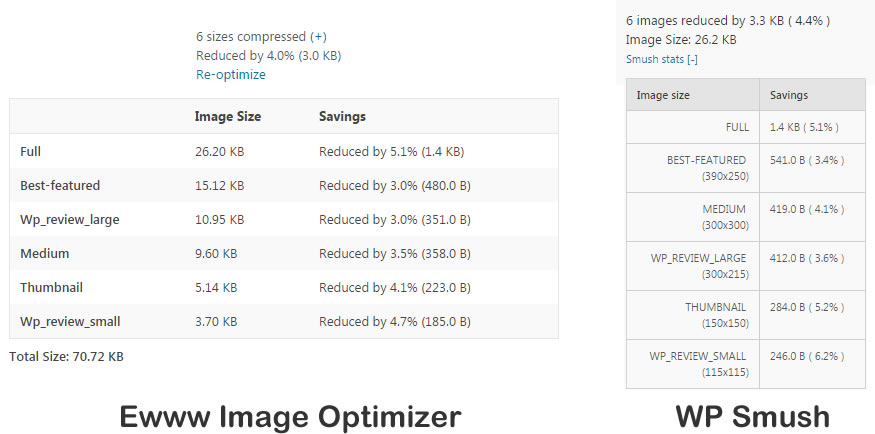 ---
4 – Useful Theme functions.php Modifications
In this section, I'm going to introduce you some sweet little nippets that could be added to your theme function file to increase the load speed of your site. They are just a little advanced, nothing crazy. One small mistake can cost you your site.
Apparance > Editor > functions.php
---
5 – WP Cron and Heartbeat
---
6 – Other Tips
Those who use WP Super Cache may find yourself missing a few Browser cache features; such as header control, gzip compression for instance.
W3 Total Cache has these settings built-in and we have gone over them in Step 1. So folks who are using W3TC, you can now skip this section and go on your own way. You're done here, remember to delete the URL but don't stop believing. Though you may miss the part where we talk about Cloudflare below.
Unless you already know.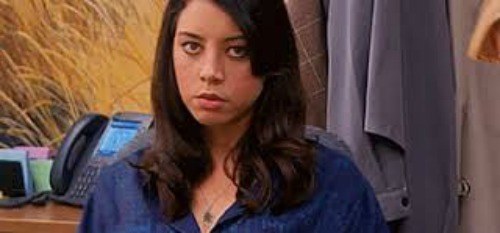 ---
---
7 – Get a Good Host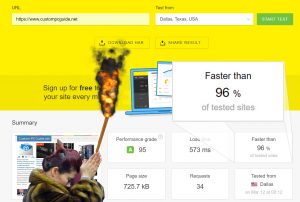 Having a fast host makes a lot of difference. Can't stress it enough. That $2.95 shared host will make you lose thousands in the future.
All the effort will go in vain if you just religiously follow every single step above yet your shared host server is overcrowded and it does nothing but slows down your site to the crawl.
Read about my nightmare with Hostgator and how I moved all my sites to a cheaper, $10/mo super fast Cloud VPS here. I'll also show you how to go as low as $3.50 via Vultr + Runcloud combination and still come out ahead of all shared host sites.
I only regret that I personally didn't do it sooner until the day Google started dropping my site rank to the sink hole. Good luck and share with us any other tricks that I might have forgotten here!
---
Wordpress Optimization Guide explained...

You are reading one part of the whole Poor Man Fast Website series; where we often share tremendously valuable advice regarding the best low cost, most questionable hosting services along with many confusing website development tips and shady speed optimization tricks for the Wordpress platform. Just kidding, you'll see.

Along the way we may decide to make the worst jokes that I'm certain you'll find a year of cringiness supply here in the garage. The rest of them will make you wanna go to bed and start the day over. Believe me. Also once you have followed every technique in here to improve your site, better delete the URL of this page, clear the last 4 week browser's history and hide it from your wife, your kids, Thanos and everyone else. Treat it like Captain Marvel. And you're Fury.