### OLD AD CODE WAS HERE ?>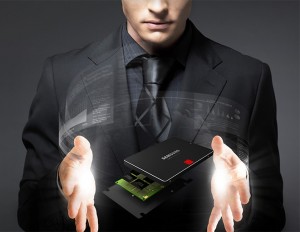 Samsung 850 Pro SSD is currently the latest flagship of Samsung SSD family. Unlike traditional TLC/MLC-NAND used in previous 840 series, the 850 Pro utilizes the new V-NAND technology to raise the read/write speeds and IO consistency even higher than most today mainstream SSDs could offer, while remains as an affordable option to the mainstream market.
This V-NAND technology -or also called 3D NAND- actually has been given to the consumer market before. If you have been on top with Intel for the last couple of year, you should immediately find the similarity with Intel Tri-gate Transistor technology in those i7 5820K, 5930K and 5960X.
So, what does it really do?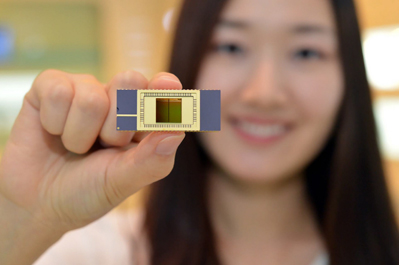 Basically V-NAND allows Samsung to stack layers of transistors on top of each other in a vertical, real cool Z-axis dimension; instead of spreading everything out like peanut butter on a carpet –which takes up more space and costs more money to produce. That's so smart and innovative, right? Just like how people have done that concept to build tall, economical apartments approx 63 years before /s. But hey, it's more difficult thus revolutionary when it comes to modern technology. Watch this video about V-NAND made by Samsung if you want a cool visual explanation.
Now besides the jump from TLC/MLC NAND to V-NAND, the fundamentals of 850 Pro are indeed the same as its siblings 840 and 840 EVO: triple-core MEX controller, SATA III interface.
However you can bet that the firmware are more carefully developed to push the new technology to the edges. For example, the 850 Pro comes with 10-year warranty simply because Samsung is very confident of the drive's endurance which exceeds 150TB worth of data written to the drive in its entire lifetime (or 80GB per day for five consecutive years). Samsung also brags that during internal tests, the 850 Pro was still going strong and happy even after 8,000TB writes –not 8TB, not 80TB, not even 800TB but over 9000..oh…8000TB (damn it, so close!). Still, that is super impressive.
The Differences between Crucial MX200, MX100, BX100 and M500 Series.
Another great benefit from 3D NAND is data and power efficiency.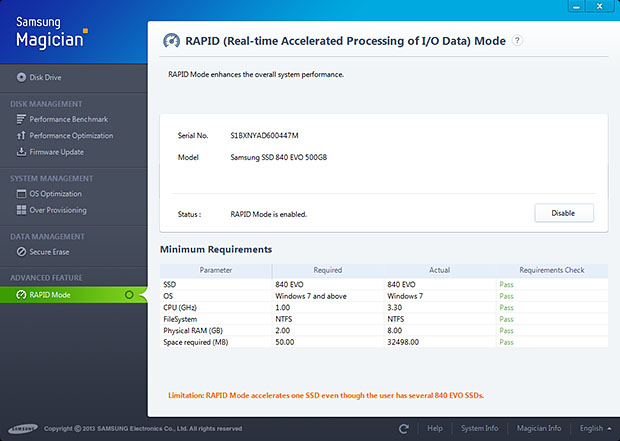 Because the platform is now structured vertically, packets can be delivered and retrieved quicker and at a more consistent interval. And also because of that, power consumption has been reduced to a mere 3W during taxing reads or writes.
Most benchmarks you may find for 850 Pro show that this series performs extremely well under normal and stress condition. With the support of RAPID technology – that can be enabled using Samsung proprietary Magician software – the 850 Pro easily tops the chart in anything you throw at it. With that being said, I'm really excited to have a new candidate for another super green mini home theater pc this coming month.
RAPID, short for Real-time Accelerated Processing of I/O Data, is a Samsung's proprietary feature that automatically uses a portion of system memory as a temporary, larger and faster cache on top of the DRAM and main NAND.
How's Samsung 850 EVO compared to 850 Pro ?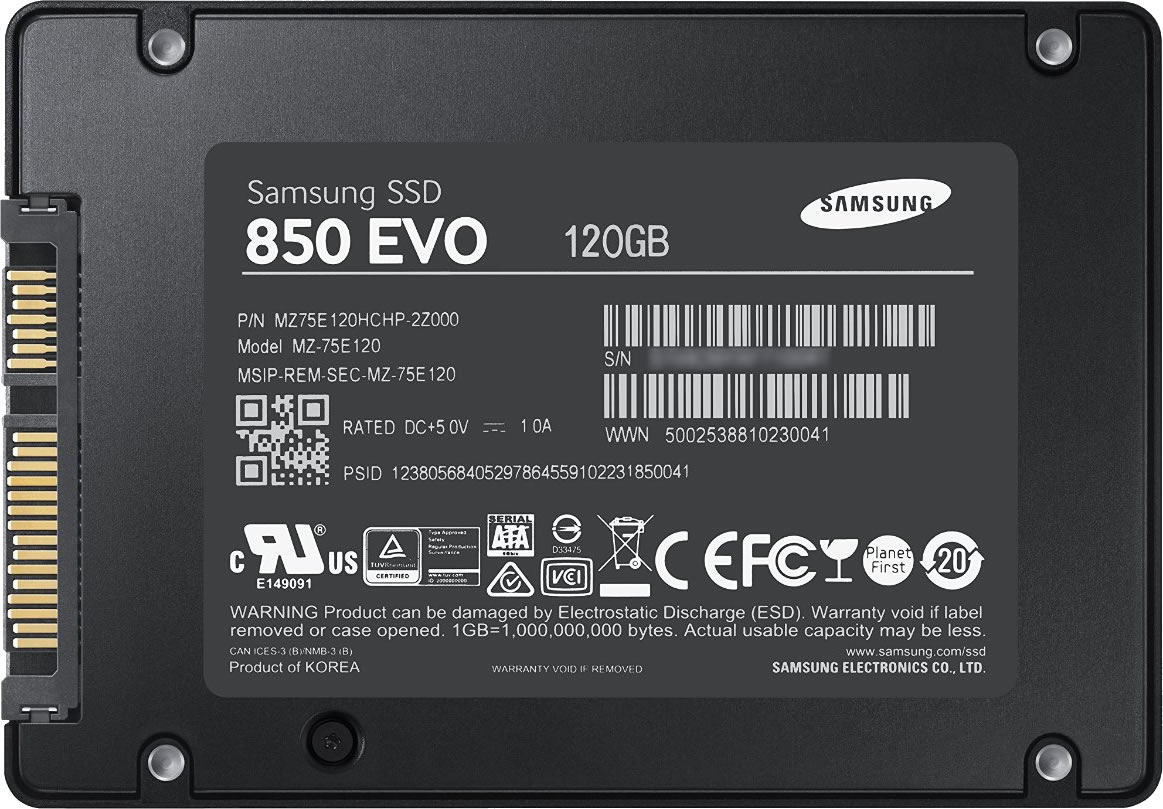 A week into December and Samsung brought early Christmas present to the party. Things like this would have broke the Internet by no doubt but in reality, most of us are saving that moment for Half-life 3 or when Leo actually won an Oscar…however, out of all blessed things, apparently the color of a dress has accomplished that.
Now back with the game, the 850 EVO comes with the brand new and long-awaited NAND technology that Samsung teased us a few months back –the 128Gbit TLC 3D V-NAND. Keyword: TLC –no, not the cable network for those who question.
As you already remember –the 840 series is one of the first SSD to use TLC and successful proves that this type of flash memory is just as fast, as durable and as great as traditional upper-tier MLC NAND when done right. Today breakthrough is the structure of 850 EVO's TLC now built like a deck of cards — 32 layers all stacked up just like the 850 Pro.
The strong advantage of vertical layers for a NAND is the power efficiency as well as the overall endurance. The 850 EVO now can take the beating up to 75TB of total writes for its 120GB and 250GB models. The 500GB and 1TB won't get tired until 150TB of total writes. That simply puts the level of TLC V-NAND used in 850 EVO in almost the same measures as MLC V-NAND in 850 Pro. One can't simply wear out this drive under normal work load. It will sit there and work diligently during your entire trip from the Shire to Mordor and back again, if that matters.
GTX 960 vs. GTX 970 vs. GTX 980 Graphics Cards.
The first generation SSD in the market was expensive. They are fast because they use Single-level Cell (SLC). And as the name implies, its NAND Cell can only store 1-bit of data per cell --not a lot. As the NAND technology progressed we began to have MLC, or Multi-level Cell --and then Triple-level Cell (TLC). To be correct, TLC has been around much longer but only exists in cheaper USB flash drives due to their lower level of endurance; which makes them unsuitable for system storage. But let's take a look of the differences between today TLC, MLC and SLC.
First, imagine three crazy girls and each one of them decides to build a barn for their pets. Mary has a little lamb, Jane has 2 horses and Cruella has 97 puppies.
Now the kind of animal that Mary, Jane and Cruella own isn't important; but we all know they use their barn to keep the pet. Which is a normal thing everyone does.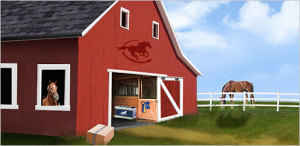 Now I'm not sure about Mary, but having a single lamb for the whole barn is overkill, not to mention the costs of construction.
For Jane on the other hand, it's still an investment but then she uses one barn for two horses and it's sure cheaper than having to build two barns for two horses.
Which then brings us to the next lady. In this case, Cruella seems to be the most economical person because she has one barn for all 97 puppies.
Of the three girls, it's easiest for Mary to find and take her pet out for a quick walk but it costs too much to build a barn for one pet where in reality, most people can't afford it. If Mary has 10 lambs, that means she'd have to build 10 barns! Same reason Single-level Cell isn't a great option for mainstream consumers.
On other hand, 2-bit per cell MLC is cheaper and still performance-efficient because if Jane has 10 horses, she only wants to build 5 barns. It also just takes a few minutes for her to gather all her pet or put them away. Plus it's half the price Mary would have done.
Last of all, it's cheapest for Cruella to keep her 97 puppies because it only takes one barn. The drawback is it'd take more time for her to retrieve all the little puppies out of the barn and put them in place. Not to mention what kind of damage these little guys could do to the barn, thus reducing its endurance level. That's what TLC is about.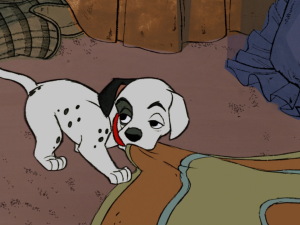 Then someone comes up with a 32-story barns. See, it'd take up a large area to build 32 barns adjacent to each other, lots of materials, labor works for each foundations and many other underlaying costs. Now it takes a whole lot less space to build a single barn with 32 levels (high-rise apartment life, anyone?). That single barn, as the matter of fact, could be bigger in rooms and wider in size and still doesn't require as much land as 32 different barns.
It's the best invention for Cruella because if she has all the puppies, she can separate them to different levels of the 32-story barn. And because the space is larger, every puppy has more room to play and run around so they wouldn't feel bored and chew the walls out. That's how V-NAND TLC is a great improvement to traditional TLC. And if the SSD manufacturer implements an intelligent firmware/controller, there isn't much sacrifice in performance between MLC and TLC under normal use circumstances.
Another change that's introduced with 850 EVO's 120GB, 250GB and 500GB in particular is the dual-core MGX controller while this series's 1TB model still uses the same Triple-core MEX found in 850 Pro. Now according to Samsung, you can rest assure that one fewer core doesn't impact the performance of the drive in anyway. This helps Samsung on the production cost and perhaps it's also a good thing for the end-users in term of pricing.
So if everything sounds so good, what's the draw back? The 850 EVO is quite well rounded that in order to find its fault, we will have to sit here and split baby hair to pick the Cons. With V-NAND technology blessing on TLC like Castiel found his grace, now it is as fast/faster than most consumer-graded MLC in the market besides Samsung 850 Pro. Hell, it would even outlast them in endurance level.
If anything, it would be the firmware that those who had problem with the notorious performance-degraded issue on 840 Series should be concerned about. I trust that Samsung have learned that little yet significant lesson and got everything right this time for the market that loving and supporting them.
For now, 850 EVO is obviously the best price and best choice for any mainstream or gaming PC builds, while the 850 Pro becomes the great candidate for basic enterprise server, high-end workstation and heavy-duty multimedia production computers.
The Differences between Sandisk Ultra Plus, Ultra II and Extreme PRO
Here's quick comparison of Samsung SSD family.
3 Best Z97 Gaming Motherboards That Don't Break The Bank
Benchmarks FYI
Last thought — Be sure to prepare your BIOS for a SSD (AHCI Mode) if you plan on buying one. I'd also love to see more competitors rise up for the challenge, though. Crucial's current best bet is the MX200 and for Sandisk, that would be the Extreme Pro II series. But at the mean time, my guess is the 850 Pro and 850 EVO will totally dominate the SSD market this fengshui year.
Upgrading to SSD ? Here are some recommended accessories.
on sale
SILVERSTONE SDP08 3.5 to 2 X 2.5-Inch Bay Converter
Converts 3.5" hard drive bay to hold up to 2 X 2.5" HDD or SDD
Compatible with any computer cases equipped with 3.5" drive bays
Supports all types of 2.5" HDD or SSD
Quick and easy-to-use screw pack included for installation
on sale