(August/2012) The most daunting task about building a custom computer perhaps is the time spent to keep your knowledge up to date with the technology. Even when you are a tech-savvy guru.
Everyday there are something new on the market. I can place a daring bet that none of us can be 100% sure whether the product will be a good, ill-fated or compatible with other existing parts at all.
Custom Pc Guide .net delivers this Best Sellers List to help you stay on the safe lane of the shopping spree.  However as usual, please keep in mind I am not aiming for the most expensive hardware, but the best value components that worth the money and time spent.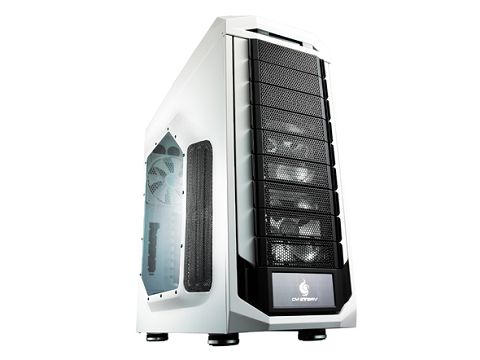 These products featured here are not solely based on popular benchmarks and reviews, but also by the recommendations of the the crowd. That means to be able to make it to this section, this component must also have top-notch ratings from the actual owners across several reputable websites on the Internet. I also take in consideration from my own hands-on experience with the product, as well as other users feedback on Amazon, NewEgg, Microcenter, etc… The end result is a Best Sellers list you can trust, with a reasonable price you can pay and the reliability you can definitely count on.
I update this article every four to six months. That should give new candidates a reasonable time from their initial release before we begin to gather solid reviews from the early adopters. The topic is open for suggestion. If you have any recommendation, please. PLEASE. let me know :) !
Note : I embedded amazon links on this list as it has always been in any other articles on Custom PC Guide .net. It meant to show a better illustration of the product and its latest price point. However, by no mean you should just stick with the price here. I do appreciate the kindness if you have bought any items through the affiliated links (Disclaimer), but always do your research and always compare to get the best deal possible. Also, give brick and mortar stores like Microcenter, Fry's, HHgreg, etc… a priority visit because it is always a nice thing to support your local businesses :)
PROCESSORS
MEMORY
| | | |
| --- | --- | --- |
| 8 GB (2 x 2GB) | 16GB (4 x 4GB) | 16GB (2 x 8GB) |
| | | |
STORAGE DRIVE
POWER SUPPLY UNITS
| | | | |
| --- | --- | --- | --- |
| 500 Watts | 600 Watts | 700 Watts | 750 Watts |
| | | | |
| 850 Watts | 950 Watts | 1000 Watts | 1200 Watts |
| | | | |
COMPUTER CASES
Budget Chassis
Mid-Tower Quiet Chassis
Mid-Tower Gaming Chassis
Full-Tower Gaming Chassis
Additional Reading :
SOUND CARD
| | | |
| --- | --- | --- |
| Best Value | Best Gaming Experience | Best Quality |
| | | |
GRAPHICS CARD
MOTHERBOARD
Best Budget Intel Motherboard
Best Value Intel Motherboard
Best Quality Intel Motherboard
Best Performance Intel Motherboard
Best Budget AMD Motherboard
Best Value AMD Motherboard
Best Quality AMD Motherboard
Best Performance AMD Motherboard
Additional Readings :
LIQUID / AIR COOLER
SPEAKERS SET
| | |
| --- | --- |
| BEST BUDGET GAMING 2.1 | BEST QUALITY 2.1 |
| | |